There was a time when broadcast processes were solely controlled by humans but in the past two decades, a number of automated "control" systems have been introduced including scheduling, traffic and playout automation, to name but a few. The role of these has been to assist human operators, leading to the expansion of channels broadcast […]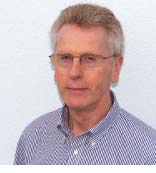 There was a time when broadcast processes were solely controlled by humans but in the past two decades, a number of automated "control" systems have been introduced including scheduling, traffic and playout automation, to name but a few. The role of these has been to assist human operators, leading to the expansion of channels broadcast from a few to, in some cases, dozens or hundreds.
Is this enough or are there other possibilities to increase the efficiency of a typical broadcast facility? The answer to the latter is yes, more so, because the industry cannot continue with the piecemeal approach to the overall process management that exists today.
This article suggests ways in which broadcasters and other media organisations can adopt modern day operations where workflow and resource management are central to the delivery of higher throughput and quality programming.
The status quo
Many broadcast production systems are moving to a file-based environment, where all the components are integrated for a seamless flow between processes. This is a big improvement from the traditional system. Whilst a file-based system makes the process simpler and more predictable. It doesn't necessarily guarantee optimum results. In fact, the flow of media might be seamless but this may have little effect on the all-important flow of information which holds the key to the whole process. This means an orchestration of various tasks in a complete workflow. Historically, this orchestration has been achieved with operators interacting and exchanging information at each stage.
The workflow manager
As is the case in other manufacturing industries, the solution is to implement a workflow engine that can tie together all the tasks and sub-systems that are interacting in the typical production workflow and provide some degree of automation, if possible. Some processes will always require operators to interact with tasks: ingest and manual QC being good examples. However, the benefit of deploying a workflow engine is that each task, manual or automatic, should be completed before the next one begins. In addition to that, each task generates metadata that can be stored centrally in a media asset management (MAM) or similar database. It means that managers or supervisors can track the progress of content as it moves through the processes required to make it ready to broadcast. The workflow system will also interact with other independent processes such as traffic and automation, exchanging metadata that is relevant to each task.
This highlights one of the many reasons that MAM can be useful for. Not just is it useful in preserving asset value but also proves valuable in relation to process management. Some broadcasters have already adopted MAM systems as a way to make media easily discoverable. Others have regarded MAM as, at best, a nice item to have rather than an essential component in a world where identifying content value has greater requirements, not least for legacy material currently languishing in physical archives. In this sense, MAM and workflow management are natural partners as they provide different perspectives on content stored or flowing through a media facility. The MAM holds metadata down to the single frame level as well as ownership and rights parameters, which are made available to users inside the production group or more widely in the enterprise and beyond.
In the meanwhile, the workflow manager provides process-oriented information, where precise data about the status of content and delivering an audit trail for every task executed in the system is also preserved in the MAM database.
BPM
An extension of the workflow manager is possible using a technique called business process management or BPM, which is commonly used in the world of IT. This complements the workflow manager and provides a link to the business operations of the enterprise. Its role is to take business requirements and to interpret them into tasks and workflows that are then implemented on the production floor. It should also be capable of reporting metrics such as the throughput of the production system and the use of human and technical resources in the system. This data can then be used to identify bottlenecks where more resources are required, for instance, more manpower for particularly tricky processes or technical resources such as adding processing power by installing new servers.
The net result is that even if the workflow/BPM systems are not completely in control they will provide the aggregated information that will enable managers and operators to see what is happening and then enable them to intervene, if required. Ultimately, a BPM system will be able to provide a bridge between the production facility and the media enterprise where applications such as Microsoft's Sharepoint and other information systems will be able to share workflows and access content, given the appropriate permissions. This will, in turn, have benefits to business as a whole, both operationally and in terms of managing resources at all levels.
Selecting a system
Although the use of any workflow manager is likely to benefit broadcasters, in order to gain maximum benefit, the selection of a suitable system is critical. There is a wide range of products on the market today. A suitable system should include at least the following capabilities, which should narrow the field:
Even if the system is supplied with a set of workflows to suit a particular organisation it is essential that existing workflows can be adapted or new ones created without reference to the original supplier. Most users of such systems will require many variations in workflows to suit the requirements of specific channels or clients.
In the long term, having a system that is based on standards and not tied to a particular supplier is essential. An example of this is the use of business process management notation to script workflows in a standard and portable way.
Workflows should always be prescriptive, in other words, operators must be obliged to execute and sign off each task before proceeding to the next one.
The workflow system should include an audit capability and comprehensive reporting. Together these will provide the metrics that will enable system managers to accurately allocate human and technical resources as and when required.
The system should present the users with a user interface that is uncluttered and minimises the need for operators to enter data.
Conclusion
For operators and supervisors the benefits of adopting these new technologies become obvious. Rather than fighting with their existing systems, the new ones actually make their everyday tasks simpler and more efficient with less stress and more accuracy. However, this approach demands a cultural shift for media organisations, where processes currently take place in small teams with limited ability to share data.
Any changes of the kind proposed here are largely relevant to the production areas where there should be no place for artistic input. Production requires a reproductive ethos where repeating the same process over and over again with exactly the same outcome is essential. In conclusion, using the proposed technology, operators will find their jobs easier and managers will benefit from the control that accurate information will give them.
 Peter Gallen is a Product Manager at Tedial