In a highly competitive broadcast environment, small but powerful broadcast technology benefits from customer-driven requirements In a 'see-it-now' world, you have to figure out how to get there first. The carnivorous appetite for content by consumers worldwide is driving broadcast technology designers and manufacturers to look at every opportunity to make their devices and processes […]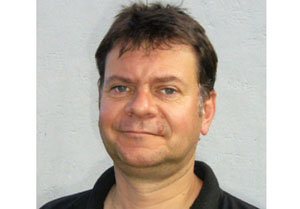 In a highly competitive broadcast environment, small but powerful broadcast technology benefits from customer-driven requirements
In a 'see-it-now' world, you have to figure out how to get there first. The carnivorous appetite for content by consumers worldwide is driving broadcast technology designers and manufacturers to look at every opportunity to make their devices and processes smaller, faster and more efficient – right from the ability to replace an OB truck with a single flight case to HD transmitters that can disappear in the palm of your hand. It's not quite "magic", but only a few years ago, it certainly would have been seen as such.
For example, there has been a significant move to produce lightweight, compact SNG systems that can be operated by one person. There is no need for an engineer to establish the uplink. A reporter, doubling as a cameraman (or vice versa), can now jump on a plane or dash off in a vehicle, arrive at a scene and begin reporting in minutes. The fluency of such an undertaking would have been all but unthinkable without a full-blown crew only a few short years ago. The fact is, in a ratings-driven, I-want-it-yesterday, multi-platform world, being second equates to being first in the unemployment line.
Broadcasters are under unprecedented pressure to transmit footage from a scene as quickly and efficiently as possible. The challenge is that those scenes are increasingly remote and difficult to access, but the consumer doesn't care about that. Fortunately, for content consumers, and for broadcasters that need to provide it, the miniaturisation of technology is now keeping pace with the need for access, if you know where to look.
Put simply, miniaturisation provides freedom, more specifically, the freedom "to boldly go where no man has gone before." If you'll excuse the dated pop culture reference, it's actually a highly relevant phrase today. Audiences want to experience news and events, not just from places they've never been to before, but from a point of view that they've never seen before. Static camera positions still have their place, but to excite and compel viewers, news, drama, sport and cultural events need to be captured from new vantage points, new angles, new frames of reference, and modern technology manufacturers are responding with the enablers.
Cameras, and their transmitters are getting smaller and smaller. The trend towards lighter, smaller and increasingly robust wireless transmission systems is having a major impact on the ability of broadcasters around the world to cover news, events and sport. The desire to get as close to the action as possible and transmit reliable HD signals from camera to studio is ushering in a new world of creative possibilities for those who want, indeed need, to differentiate themselves with compelling content. Solid wireless transmission links are vital to achieve this, but how do you get an SD or even, HD signal out of a matchbox-sized transmitter, and do it wirelessly? Going wireless is, after all, a major contributor to the ability to extend a broadcaster's untethered reach, the operative word being "untethered"?
Compression and connectivity are the keys. In fact, they're vital, using one example, for newsgathering. Current, and rapid changes in satellite technology such as the development and deployment of a number of large, multi-transponder Ka-band satellites and Ka-band networks is increasingly offering a viable and economic alternative to heavily used and frequently oversubscribed Ku-band.
Inmarsat's new Ka-band based Global Xpress service, which will start delivering, via its next-generation Inmarsat-5s satellite system scheduled for launch this year, higher transmission speeds through more compact terminals at a lower cost than existing VSAT services, using far less congested spectrum. When the full service starts rolling out next year, production teams will be able to capture events at distances never before possible and transmit bandwidth-intensive, high-quality video from anywhere. Production teams with modern wireless transmission systems that include IP-connectivity will also be able to make video calls, watch their home team score a goal, read the news, shop or even use social media if they want to.
And it is IP-connectivity that is changing the game, so long as it includes connectivity via 3G, 4G and LAN. The ability to utilise 3G is particularly important at the moment, as it ensures access to super-fast wireless 3G internet connections from even the most remote locations.
There has also recently been a lot of discussion about a number of advanced video compression standards such as HEVC H.265, which I believe will undoubtedly augment the space-saving benefits of wireless systems. Why? Because at the moment, all wireless systems have to trade range for bit rate. It's just the way it works in the wireless world. The higher the picture quality you want, the lower a wireless system's achievable range will be. However, by adopting improvements in compression that come with new standards such as HEVC H.265 and no doubt, others on the horizon, high picture quality can be attained but at ever-lower bit rates, which in turn extends the range of the system to achieve, and maintain, the expected quality – importantly, without failure. Production teams stand to benefit the most from increased range at current picture quality thresholds, but improved compression will extend that reach ever further, and the results will be dramatic, both in terms of quality and content for the viewer.
Let's pause for a moment and consider the ultimate space saver, i.e., no space at all. Wireless transmission links require no cumbersome cable. Anyone involved at the business end of outside broadcast of any type are very familiar with the thick lattice of heavy cables strewn across the ground. Broadcast professionals scarcely take notice, but still have to negotiate paths around, through or over them. Less experienced field producers, or members of the public, can easily get tripped up or entangled in the maze.
Of more direct, practical importance to broadcasters is that implementing wireless transmission systems vastly reduces onsite rigging times. I've already mentioned that the ability to get to a site and to be first to air within minutes, even seconds, is critical. Cables are heavy, large and – for coax – limited in effective range. Going wireless means that those set-up times are slashed, with the added benefit of not having to transport and deploy large spools of copper coax. The reduction in production costs is noticeable, which pleases the accountants.
We've talked quite a lot about the ever-decreasing size and mobility of wireless transmission systems, new compression standards and Ka-band satellite availability, but there are many other initiatives that will continue to make newsgathering, event coverage and production techniques better, faster and smoother, not to mention more financially viable.
The bottom line is that the ability to get to a location, capture images and link to a satellite to get that information back to base as quickly as possible is now a requirement, not an option, and the diminishing size, coupled with vastly improved functionality, of new technology is heralding a new age in broadcast production.
Stuart Brown is Broadcast Systems Director at Cobham Broadcast.