While everyone's talking of digitising their assets in today's content-heavy media environment, the challenge lies in doing it right. Sanjay Salil sheds light on different models of digitisation We live in a connected world where nothing is standalone, neither computers, nor the internet that connects them, nor the content it carries through it, and in this […]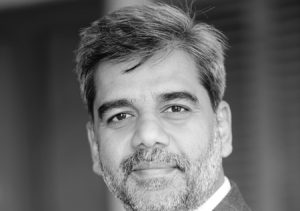 While everyone's talking of digitising their assets in today's content-heavy media environment, the challenge lies in doing it right. Sanjay Salil sheds light on different models of digitisation
We live in a connected world where nothing is standalone, neither computers, nor the internet that connects them, nor the content it carries through it, and in this seamlessly connected world, content consumption has been taken to a whole new level.
This exponential rise in demand for content is driven by a glut of devices flooding our lives – laptops, smartphones, tablets, phablets, and the list keeps growing. So how does one leapfrog from content deficit to abundant content availability? By digitising the legacy content languishing in tapes and other old analogue films, and making it available to the networked world. This thought process is unequivocally backed by almost all broadcasters in emerging countries, who are proud of their content legacy stored securely in forgotten store rooms, but have very little idea of how to use it going forward, let alone monetising it. This is where monetising history becomes the key driver of digitisation.
According to a survey conducted by Crowdtap in 2014, millennials spend an average of 17.8 hours a day with different types of media. In the wake of growing competition, broadcasters and media organisations today are sparing no effort to improve content quality, which leaves them with insufficient resources and mindshare to digress and look at the digitisation of archival video footage, to counter media degradation and obsolescence. This is where outsourcing comes in as a boon.
As the media ecosystem in the Middle East and North Africa (MENA) region becomes more evolved, digitisation is increasingly becoming a priority for broadcasters and content owners. However, the challenge lies elsewhere. Given the socio-cultural sensitivities in the region, legacy video content often demands extra security, delicate handling and a commitment to privacy. That makes digitisation a more specialised and challenging task. Digitisation is not just about converting the content from analogue to digital. It involves a complex workflow right from assessment, cleaning, meta-tagging, archival and distribution. It is a time-consuming and resource-intensive process that can only be undertaken by specialists. To give an idea, digitising content stored on some obsolete media formats might take twice as long as the actual duration of the data.
It is an establised fact that outsourcing digitisation as a process leads to improved productivity, faster turnaround time and reduced overall costs. It helps content owners gain competitive advantage by better monetising it. The real challenge for content owners, however, comes from three questions: where, when and how does one digitise? Broadly, there are three types of engagement models for digitisation: off-site, on-site and managed services.
Off-site digitisation
Off-site digitisation is carried out at a remote location. It is best suited to small organisations looking at offloading a portion of their content or a part of their digitisation workflow while getting the specialists to handle the process at a fraction of the cost. The model works well for a temporary or ad hoc requirement, as cost of staff, training, equipment and so on is higher if digitisation is handled in-house.
On-site digitisation
For broadcasters and media companies focused on producing content 24/7, on-site digitisation is a great option. In this case, digitisation is undertaken at the client's premises. Staff, operations, technical support and training are all outsourced while the client provides the infrastructure and equipment and manages the overall project. This model is recommended for mid-sized to large- media companies dealing with large volumes of content and old or varied media formats, who want to keep management and control with themselves for certain business reasons.
Managed services
This is an outsourcing model involving the right mix of both on-site and off-site digitisation services. It is more of an SLA-based model, where the third party manages all aspects of digitisation – assessment, consulting, infrastructure, equipment, talent sourcing, operations, training and technical support. The managed services model is suitable for large organisations producing or possessing a lot of content. It fits the bill when a company has very limited interest or expertise in digitisation and wants content to be digitised in a fixed period.
There may not be a formula to decide the best way. Most often, a content owner's strategic objectives, sensitivities and concerns end up directing them to the model of their choice, subject to the cost factors that suit their budgets. Since most content owners and broadcasters in the MENA region are much more strategic than price-sensitive in their approach, the decision to digitise is driven by the volume and condition of the legacy content, its historic value, the required infrastructure, the technical expertise and the costs involved. This trend is bound to proliferate, as more and more smartphones and tablets crowd the MENA market and digitisation becomes a compulsion to preserve history. After all, the past needs to be gifted to our future!
Sanjay Salil is Managing Director at MediaGuru Consultants.