Cloud-based models are leading the way in unlocking with flexible technology all the principal workflows used in broadcast, allowing customers to prepare for change as the world of TV continues to evolve, says Chuck Meyer.
In today's dynamically shifting media market, our customers need to engage with global audiences that can no longer be reached through one or two platforms. It is not enough to just up output level – productions must scale vertically and horizontally across formats, versions, language, device types and platforms to meet an increasingly diverse audience footprint. Added to this, broadcasters and content producers around the globe must balance the spiralling demand for content with rising production costs.
As the consumer has embraced on-demand content and TV technology has followed suit, many of the broadcast functions that were only really viable as highly specialised hardware can now be delivered as software-only implementations.
With benefits like scale, reach and flexibility, having a cloud strategy is no longer debatable, it is essential. One of the most critical gains from a cloud approach is eliminating the need to maintain significant infrastructure assets, such as equipment rooms, racks of servers and complex networking designs. In turn, customers are free to focus on their core line of business – creating and delivering stunning content. Flexible, cloud-based environments that use virtualisation go one step further, offering a viable alternative geared towards on-demand and OPEX-focused models.
The potential to lower CAPEX, boost efficiencies and scale operations meant cloud and SaaS adoption was firmly in the TV industry's sights even before the pandemic hit. Covid-19 has accelerated the move towards cloud-based infrastructures and workflows, with uptake gaining momentum.
Traditionally, the TV industry has run on purpose-built systems specifically created to handle video, with the 'as-a-service' consumption model mainly used for tasks such as playout and other content distribution processes – but that was already changing before 2020. Data from the 2018 Devoncroft Media and Entertainment Cloud Adoption Index projected that cloud usage across the sector would rise by 88% between 2016 and 2021. The pandemic and its restrictions have only served to speed up a process already underway – what many in the industry thought was three to five years away is now becoming a reality.
This was certainly the case for Los Angeles-based live entertainment and media company De Tune. As most in-person live events were put on hold in 2020, De Tune needed to support completely virtual live event broadcasts, and carried this out by leveraging the cloud. The De Tune team opted for a cloud-native production platform to create a master control room (MCR) in the cloud with full redundancy, accessible anywhere globally to support a series of live online events.
Furthermore, Discovery's multi-sports brand Eurosport, in undertaking a major technology transformation to provide 'true cloud' architecture supporting playout across the network's sports broadcasts, chose cloud-based playout technology as the key component. These are just some of the examples of cloud integration in the media production chain today.
The need to produce more content to feed growing consumer demand, and the need to distribute multiple versions of that content to a broader range of affiliates and platforms, is a perfect storm that the move to the cloud addresses very effectively. Delivering greater volumes of content more efficiently is a major driving force behind the industry's transition to more flexible and scalable IP-based infrastructures and workflows. It opens up new ways of working, such as remote and distributed production.
Over the last two years, we have seen an ongoing shift towards technologies and workflows designed to enable better remote production and achieve more while limiting or even reducing costs. This shift includes the widespread adoption of IP as a replacement for SDI and more use of software rather than dedicated hardware, to reduce cost and enable more automation.
Sectors like IT have been cloud-centric for several years, but tapping the cloud for TV is trickier. In the IT world, when an application takes an extra couple of seconds to carry out a process, the end user does not really notice. In broadcast, two seconds of black screen during a live sporting event, or out-of-sync audio, is just unacceptable.
The biggest challenge of the cloud is that it fundamentally needs IP-based workloads and the transition to IP in the TV world is very much ongoing. Although many key standards have been defined, many industry segments are still only partway through the journey. Added to this scenario, some of the most difficult technical issues that ensure the cloud's capacity to deliver the same experience as on-site production have only recently been solved.
Delivering mission-critical solutions that overcome issues such as audio synchronisation and acceptable end-to-end latency – all within a user-friendly operator environment – are just some of the specific challenges that customers are looking to overcome. As a result, early pioneers are starting to make their transition.
Some argue that throwing everything into the cloud is the solution as cloud-based models become a more common feature of the production landscape. However, this doesn't always make sense financially or operationally. Remote production via the cloud is certainly an application with many advantages, including more flexibility and the ability to scale up (and down) quickly within an OPEX model. However, it may not always be financially sensible; existing investment in broadcast TV technology runs into the hundreds of billions, and broadcasters can continue to sweat these assets for a significant amount of time. Specific processes are still more efficient, faster and cheaper, and provide larger capacity via local, highly specialised hardware.
I believe that cloud adoption in broadcast will be focused around three key areas: playout, production and live. In the cloud, common technologies can be used to support applications previously seen as having very little in common. Playout has the lowest technical challenge today. It has been the industry starting point, however, with its high utilisation of the underlying infrastructure. The economic value gained by moving playout into the cloud is optimised in applications where different renditions of a common program are required for simultaneous distribution, or when other encoding methods and quality can be exploited as 'plug and play' services based on cost-optimised delivery to consumers.
Live is the most demanding of all applications and requires the lowest latency, the highest simultaneous signal counts and the highest number of operators to capture and create the program. Large sporting events, for example, require significant coordination of these resources. In addition, people should be empowered to carry out their workflow using traditional control surfaces, while also being able to adopt new methods of controlling content creation.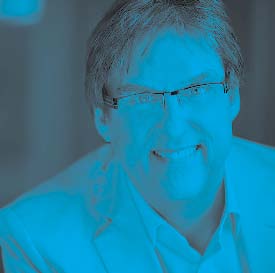 Transitioning live production to the cloud is a real game-changer for the industry. It offers the opportunity to optimise the number and location of any resource group and exploit the cloud for scale and elasticity, to fit the requirement of a given production.