The onus is increasingly falling on broadcasters to provide a memorable experience for viewers at home, using the latest technologies to facilitate the highest quality real-time streams.
The 2021 summer of sport is finally upon us. Witnessing key moments in person, however, has proved difficult as restrictions remain in place. Examples include the Tokyo Olympics, with no spectators allowed, and UEFA Euro 2020, which reduced the number of spectators allowed in stadiums. These restrictions, in addition to the fears and anxieties many feel in travelling to well-attended events, has left people looking for an alternative route to consuming sporting events this summer.
The onus is increasingly falling on broadcasters to provide a memorable experience for viewers at home, using the latest technologies to facilitate the highest quality real-time streams in HD and 4K to expectant viewers. For next-level fan engagement, however, live-to-VOD clipping capabilities can bring viewers closer to these large-scale events, and even facilitate interaction between fans.
The biggest sporting moments can be over in a flash. For blink-and-you'll-miss-it scenarios, bespoke VOD highlight reels have become increasingly important. This is where clipping software can be a useful tool for broadcasters, allowing frame-accurate clips of the live stream to be cut and stitched in real time. With sporting events defined by time sensitivity, consumers streaming events expect to have real-time access to those key moments; by enabling that, broadcasters will be able to keep fans on top of the action as it changes. Multiple clips can even be cut and stitched together into a larger highlight reel for fans, and clipped assets can also be supported with a variety of language options to cater to a global audience.
Sports fans are also more engaged with real-time stats than ever before, with 80% of viewers saying they use a computer or smartphone to check key facts and figures during an event. Broadcasters can now integrate these insights into their live and VOD clips using metadata, providing data such as a specific player's number of passes in a match.
Beyond the immediacy and engagement opportunities offered by stream clipping tools, sports broadcasters also have several options when it comes to pivoting a live match or event to a VOD service. A common option is to upload content in full upon the completion of a live event, facilitated via a separate workflow. However, in line with the on-demand expectations of viewers, broadcasters are increasingly exploring more dynamic live-to-VOD options, with sections of a live stream automatically segmented in the one workflow and frame-accurate VOD assets created on the fly.
For live sporting events with a global audience, SCTE-35 markers allow broadcasters to remove or add region-specific adverts as needed, to avoid rights issues. This enables further monetisation of content as part of an ad-supported VOD service, and using one workflow for both the live stream and the creation of the VOD asset means broadcasters can reduce fiscal cost and complexity in their setups, and enhance flexibility. Additionally, broadcasters need not worry about losing their digital rights management (DRM) arrangement when converting content to VOD, as this technology can be carried over seamlessly into clips to protect valuable content.
Obviously, DVR is vitally important to enable viewers to access the beginning of an event after it has already begun. This appeals to sports broadcasters, since for fans the appeal of watching an event diminishes once the outcome has been announced via other platforms.
Another option for broadcasters is rolling buffer technology, which allows them to automatically archive and record timed 'chunks' of a live stream in lowcost storage that can be used for VOD later on. This approach can be used to provide a longer-term catch-up facility, allowing viewers to go backwards in the EPG for a week or more. Rolling buffer technology can also assist broadcasters that need to keep a recording of their content for compliance purposes. High-profile sporting events look a little different this year. By using video clipping capabilities and leveraging content beyond the live event itself, broadcasters can bring the unique experience of a major sporting event to the homes of viewers and facilitate engagement between fans online. For broadcasters, the opportunities have been numerous, with creative experiences available to fans over the summer.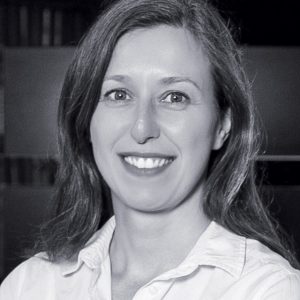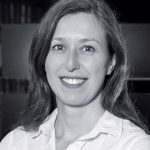 Femke Schurer is Head of Product at VUALTO.