Mobile satellite services (MSS) are enabling government end users to overcome their communications challenges.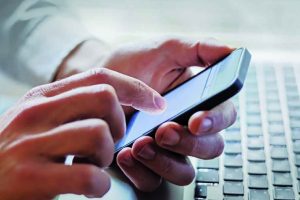 With the global economy still in a slow recovery mode, government budgets will remain constrained. At the same time, governments have to ensure that their ICT infrastructure deployed for national interests is properly secured. The government sector also needs to leverage the rise of the Internet of Things, says Robert Demers, Vice-President for Government Services at Thuraya.
"This shift towards an interconnected network of devices, which will enable users to 'control' devices from other devices, will further drive up security requirements for government users. For government organisations, the ability to stay connected is mission-critical. Mobile satellite service (MSS) operators, therefore, need to develop practical, cost-effective and secure solutions to help governments work around constraints and respond to emerging challenges — solutions that are compatible with dynamic markets and architectures," he says.
Increasingly, the MSS industry has an important role to play in enabling government users to address demands for Bring Your Own Device (BYOD).
"[This is done] by empowering end users to use their own smartphones, apps and address book for work-related purposes over a satellite network. With this type of technology, end users are able to employ a familiar communications device in a new and efficient manner, enabling them to focus on their work tasks and increasing their effectiveness in conducting their primary mission."
BYOD appears to be here to stay, adds Demers, saying that it is important for MSS operators to ensure that their service offerings are compatible with government users' requirements, architectures and BYOD policies.
"Then they need to innovate around devices that users depend on and are familiar with in their daily lives. For government users, the key here is that the devices being used are interoperable with other devices and end-user architectures without them having to change their concept of operations.
"There is great potential for MSS operators to play a more proactive role in customising new, value-added solutions for government use, as well as enable BYOD devices for multi-modal use: native networks, satellite and mixed use."
Thuraya is focused on collaborating with government customers, developers and distribution channels, says Demers, as this will give the company a deeper understanding of evolving user requirements.
"Government users require assured, secure and reliable mobile satellite communications to connect to their headquarters and communicate safely within closed user groups. As such, MSS operators need to employ a high level of communications security across their networks to ensure that the security characteristics of its satellite systems and products are compatible with the operational security requirements of the government sector."
An example of this collaboration with a government end user is in the development of Starlight, an MSS platform that provides advanced capabilities with added security features to meet the expanding requirements of the US Department of Defense, notes Demers.
"Thuraya is also capable of reconfiguring our network to allow government users to access our services in a manner that significantly reduce the risks of tracing and hacking. The importance of having qualified and disciplined personnel should not be overlooked, too. At Thuraya, we have a highly experienced team of engineers who have the necessary expertise to support government users in addressing security issues."
According to Demers, national governments need to consider collaborating more extensively with the MSS industry to address the increased demand for seamless integration between terrestrial and satellite communications.
"Instead of building their own satellite networks from scratch, government users can explore the option of working with commercial satellite operators to design, build and launch specialised solutions in a more efficient and cost-effective manner — or at least provide the commercial sector with access to government-level discussions.
"When this happens, there is potential for satellite operators to develop scalable capacity offerings to support current needs, as well as facilitate future intelligence, surveillance and reconnaissance (ISR) and mobile applications. Another benefit is that there is a greater ability to achieve some degree of long-term cost stability. Finally, as engagements evolve, interoperability among joint, coalition and government partners will be critical."
To keep pace and stay ahead of new developments, says Demers, the MSS industry is developing tailored government communication solutions that are adaptable to changing environments and interoperable across disparate network infrastructures.
"Thuraya is currently exploring ways to enable flexible network arrangements, such as self-forming networks/nodes, so that end users can quickly and easily set up network coverage in the wake of a disaster or other types of coalition operations. This is an efficient hybrid wireless solution for communications within pre-defined user groups integrating different technologies."
Another trend is the MSS industry supporting the government sector in building new devices to meet emerging communication needs, adds Demers.
"The recently launched VIPturbo Module, with its software-defined radio technology, is a product that will potentially disrupt the industry and help governments develop some degree of cost stability. With this, we're able to significantly reduce development timelines and lower costs for new terminals. We're confident that new technology capabilities and products such as the VIPturbo Module will transform how government communications are being developed and used today and for the foreseeable future."