Senior executives at Spacetoon Family and Kids TV, Bidaya Media and Majid TV, as well as Emirati animation expert Mohammad Ahmed Fikree, talk to Shifa Naseer about their experience in working with animations and the rise of this industry in the UAE.
The UAE is home to one of the most popular regional animations that became a household name in the country when it was first introduced. Emirati animator Mohammed Saeed Harib's cartoon series Freej, which enthralled audiences when it was first introduced, continues to serve as an inspiration to many of the region's content creators. Likewise, Sha'abiyat al Kartoon and Iftah Ya Simsim, an Arabic rendition of the famed Sesame Street, have also been popular among Arab audiences and Spacetoon, which operates out of Dubai Media City, has been one of the most successful regional channels, regaling young Arab audiences between the ages of four and eight across the pan-Arab market.
Although animation has been around for a while, it is only now gaining traction thanks to festivals, collaborations with international animation houses and the rise of home-grown studios. In the UAE, Dubai and Abu Dhabi perhaps have played a huge role by being home to the most number of animation studios.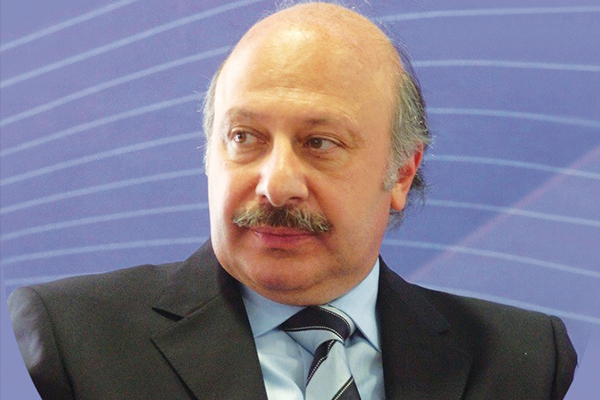 Fayez Weiss Al-Sabbagh, founder and CEO of Spacetoon Family and Kids TV, a Dubai-based channel that was launched in 2000, says animation has witnessed explosive global growth over the past 20 years.
"There's a huge demand for animation. People are becoming increasingly interested in content that both entertains and educates their children," he says.
Spacetoon has been a major free-to-air platform for Arabic-language animation in the region.
"The market was wide open when we started. Between 2000 to 2005, there was a huge demand for satellite TV," Al-Sabbagh says. "Before launching Spacetoon, we conducted numerous studies on the children's edutainment industry in MENA and discovered a huge investment opportunity. We were fortunate that Choueiri Group and Bahrain TV supported us for the beta launch of Spacetoon on Arabsat as a seven-hour block on Bahrain TV in 2000."
Within a few months of launch, Spacetoon attracted more than 118m viewers from the 22 Arab countries.
"This strong demand led us to increase the number of broadcasting hours. That eventually led to the launch of Spacetoon as the first family and kids' TV channel in MENA. We saw an opportunity to expand our business in the fast-growing Dubai market, and launched from Dubai Media City with a 24/7 channel on NileSat," adds Al Sabbagh.
Bidaya Media, a regional production company which operates under the banner of twofour54 Abu Dhabi and is known for its flagship show Iftah Ya Simsim, recently rebuilt its art department and strengthened its production management and commercial team.
"As part of relaunching Bidaya Media with a new creative strategy, we expanded our internal capabilities as a team with a wide range of skillsets and experiences," says Adam Khwaja, Creative Director and Head of Production at Bidaya Media.
"As such, while we leveraged our experiences in children's content production, we also expanded the team with several additions from across the Arab world. We look forward to seeing these relationships develop as we set up new production pipelines."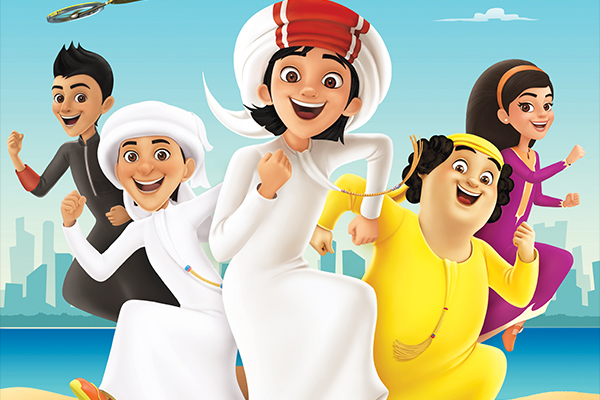 The company made headlines earlier this year when Mansour, its original Arabic TV cartoon series' official YouTube Channel surpassed 1m subscribers with over 500m cumulative views.
The series was originally created by Rashed Alharmoodi. It was produced in partnership with twofour54 and Cartoon Network Studios Arabia.
Mansour has enjoyed strong viewership in Saudi Arabia, Iraq, Egypt, the UAE and Kuwait. The comedy TV series, which targets children between the ages of six to nine, focusses on family, cultural diversity, creative thinking and the positive use of technology.
Nabil El Jisr, CEO of Bidaya Media, says it has benefitted from its partnership with Cartoon Network MENA on Mansour.
"The show premiered on their channel over multiple seasons along with several distribution deals with Abu Dhabi Media and Sharjah TV. More recently, we partnered with several content distributors such as Majid TV for seasons three to five along with Shahid VIP for seasons one and two."
Khwaja says the response of the audience locally and internationally has exceeded the company's expectations since the production of the second season of Mansour.
"When Mansour went on air, our hope was to win the GCC audience and some of the wider regional ones at best. The numbers achieved have been very positive. This success pushed us to work harder on improving our content and storylines with each season as well as to try to maximise our reach on YouTube," says Khwaja.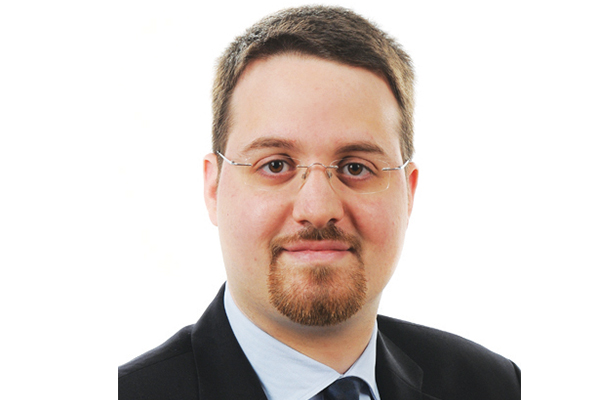 Inspired by Emirati and Arabic heritage, the show is driven by local stories that Arab children can identify with. The production process including character design, voiceover and script writing was done in Abu Dhabi under Bidaya Media's supervision.
"Bidaya Media has been working closely with government sponsors on delivering quality entertainment with an aim to fill the content gap for Arab children in the industry," he adds.
The company is working towards creating more original Arabic content from Abu Dhabi for Arab children worldwide.
"We have noticed an increase in the production of local and regional animated content over the past years and this is definitely helpful as we collectively benefit from more Arabic content being produced and supported in the region," says El Jisr.
To that end, Bidaya Media is exploring the next stage of development and production for Mansour and plans on engaging with the audience through licensing merchandising avenues, and live events.
El Jisr reveals: "We are also working on developing our short-form animated and puppetry original Arabic content slate in the coming period in partnership with our sponsors and we hope to have something ready to be shared soon."
Content, however, is not the only factor. Today, social media platforms like YouTube play an important role in reaching the target audience, says Al Sabbagh.
"Spacetoon's audience consists of millennials who grew up watching Spacetoon, and generations Alpha and Z who are now discovering the channel. Experience tells us that there are differences in reaching the two key segments, but both are receptive to the same messages delivered in different ways through our channel."
As a result, Spacetoon focussed on strengthening its presence in digital media. "We recently reached over 4m subscribers on Spacetoon's YouTube channel and 2bn YouTube views overall," says Al Sabbagh.
Earlier this year, Spacetoon entered the OTT market with the launch of Spacetoon Go, the first anime and cartoon streaming service in Arabic, to extend its reach. "We'll be investing more in streaming, digital infrastructure and more tech talent in the near future. We are well-positioned for new opportunities in this rapidly evolving market," Al Sabbagh reveals.
In the meantime, Abu Dhabi kids' channel Majid TV aims to create productions locally while keeping the international audience in mind.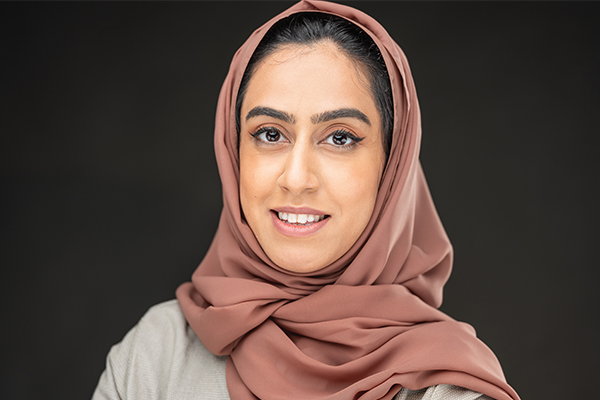 Mariam Al Serkal, Head of Majid TV, says: "We have three things in our DNA: our storyline has to be unique; it should appeal to an international audience and it has to be entertaining."
Majid TV was established in 2015 under Abu Dhabi Media and seeks to engage children with home-grown productions and cartoon characters such as 'Majid' and 'Kasslan'.
"We have almost 15-20 original characters that have managed to sustain their weight over the years. Based on extensive research conducted directly with kids, we revamped Majid TV in February last year," Al Serkal explains.
One of the Original shows titled Jamool (Camel) was launched during Ramadan this year. The series is Majid's first silent animated show. Separated from his mother at birth, Jamool, the camel, goes on adventures to discover who he is. In every episode, he meets a new animal and tries to imitate it, hoping to see whether he can finally discover his true species.
Unlike other Majid IPs that feature Emirati characters such as 'Amoona' or 'Fateen', Jamool is a show with no cultural specs.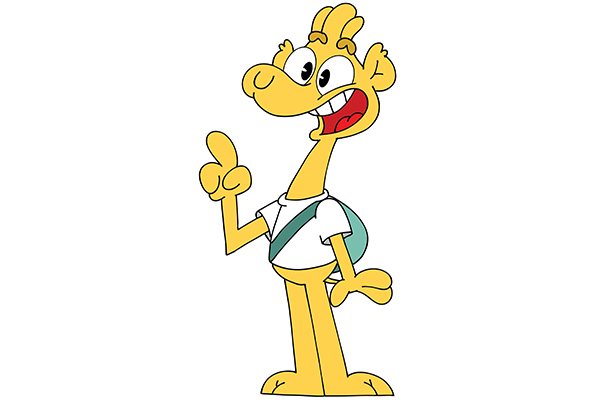 "Jamool's theme is universal. Anyone can enjoy the show because it is funny and relatable. We don't need to put Arabic elements in everything we make. That's not how you make kids want to watch it," says Al Serkal.
The platform's Youtube channel has 65m total views and 463m impressions.
To expand its reach to global audiences, Majid also showcased its content featured on Majid Universe platform during MIPCOM 2020. The event, which was held from October 12 to 16 at Cannes in France, saw content including live and dubbed shows featuring the characters 'Basal Wo Filfil', and 'Zakiya'. Zakiya is the region's first original superhero animation production, aimed at children aged 6-14 years.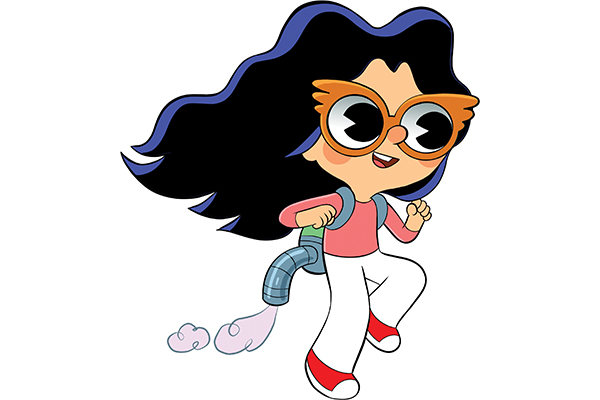 Majid Universe was launched earlier this year as a multi-platform offering digital, TV and print entertainment. In the past three years, Majid TV has showcased a consistent increase in reach and share of the audience including a 64% increase in UAE and 194% in KSA.
Despite the growth, the ongoing Covid-19 pandemic has compelled companies to rethink their strategies.
However, numbers from Kenneth Research report published in July 2020 are encouraging. The report estimates the global animation market was worth approximately $335.7bn in 2019 and will grow at a healthy growth rate of more than 4.79% over the forecast period 2020-2026.
In the region, however, the sector hasn't received much attention, says Emirati animation content creator and founder of Am Ay Af Studio Mohammad Ahmed Fikree. "There are a lot of Emirati artists, who are doing a fantastic job in making short animations, but they lack avenues to get their content aired on TV or anywhere else."
Fikree is an award-winning filmmaker, known for Girl & It (2013) and The Heart of Them which is in post-production. He is known for creating most of his animated films as a one-man show, including composing original scores for his projects.
The UAE animation industry is afraid of changes, notes Fikree. "Regional players tend to stick to their own formula when it comes to broadcast. So, you pretty much see the same story. They just swap characters, but the formula is the same.
"If you look at Saudi Arabia, or even outside the Middle East, the success of a show depends on the story. If it is just about Arabic culture, I don't think anyone is interested."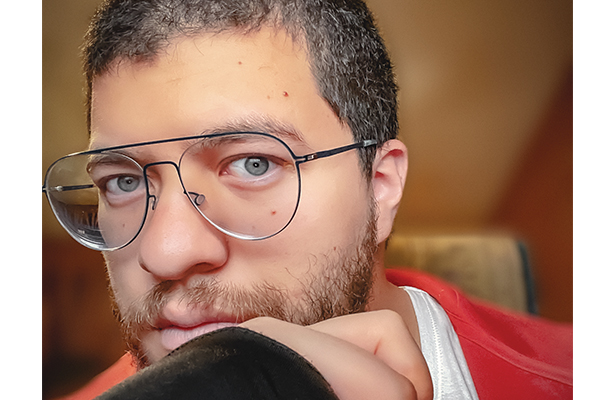 Fikree's new films that are under production, The heart Of Them and A King No More, do not centre around Arabic culture. The heart Of Them follows two sisters who are on a quest to find the last sanctuary as they try to stop the destruction caused by their ancestors.
The film was originally planned as a sequel to Girl & It but when the narrative changed, Fikree decided to make it a separate film altogether.
Girl & It follows a hunter who stumbles upon a mysterious girl while chasing a horned beast to prove himself worthy.
"The Heart of Them was supposed to have the same animation style as Girl & It but since the latter is nearly a decade old, I decided to make a different film and do a frame-by-frame instead of cut-out animation. Because of the technology available today, it is easier to do that. I use Adobe flash, mainly for character animation and Adobe After Effects for the background."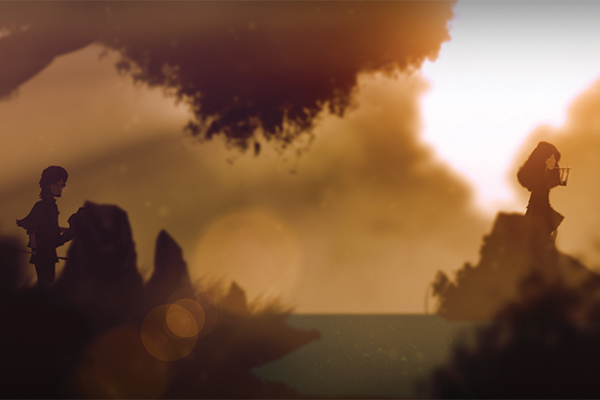 A King no More is being developed as a remake of Fikree's silent short drama Children (2011), which won the special Jury prize at the eighth edition of the Dubai International Film Festival. "I don't know if the remake will be a short film because I'm still writing it. But I will definitely send the remake out to film festivals."
Fikree rues that filmmaking today is more about business than entertainment. "People are afraid to experiment for fear that it might be a financial disaster."
He feels, however, that Saudi Arabia and Kuwait are moving ahead in leaps and bounds. "They're doing a much better job of it than us when it comes to entertainment. As a film industry, we are very limited when it comes to storytelling."
Spacetoon is also enthused by the rising interest in animation projects in Saudi Arabia. "This creates more job opportunities for local talent and helps to boost the animation industry overall. In our Riyadh office, we're constantly on the lookout for new talent and innovative projects as well as partners to enrich our content and support our strategy," says Al Sabbagh.
Before the Covid-19 outbreak, Spacetoon had announced several live shows and animations that were due for release in 2021, but those projects have been delayed.
"We are currently working on many titles, and we plan to enhance our live production offerings after Covid-19 is under control. Interestingly, the crisis has sped up the adoption of remote collaboration and driven innovation in tech platforms which bodes well for our production capabilities."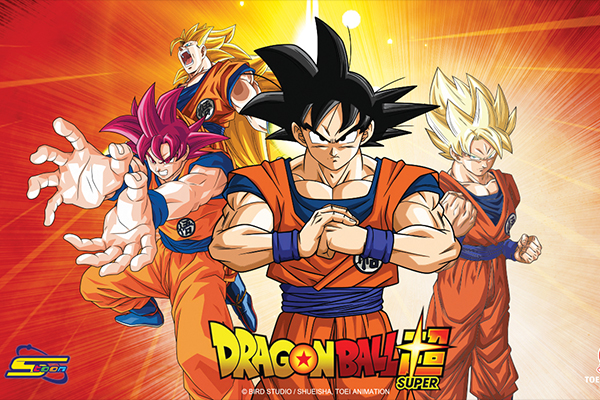 Spacetoon is focussed in localising storylines for programmes to succeed globally. Al Sabbagh explains: "This year, we've introduced a diverse slate of new shows such as Dragon Ball Super, My Little Pony, Masha and the Bear, Power Rangers, Transformers, Super Wings, ZAFARI, and more."
During the pandemic, Bidaya Media surpassed over 1m subscribers and over 500m views on its official YouTube channel, with the viewership ranging between 6m to 12m within any 90-day period over the past year.
The animation industry, as a sector, combines IP creation, production, and services but it is a collaboration which has helped speed up progress in the industry. For instance, Spacetoon has partnerships with Japan's TOEI Animation and MBC's OTT platform, Shahid.
"We are pleased that we introduced TOEI shows to MENA and that the GCC audience really loves them," comments Al Sabbagh.
The company also recently joined forces with The Moshaya Family, the top family-friendly content creators in MENA, with a major expansion through an original animated show and a full licensing and merchandising programme.
Animated content, however, can be time-intensive with production timelines varying from 20 months to more depending on product design and development, as well as reducing cost and risk along the supply chain.
Fikree says the timeline depends on the kind of content one is creating and the amount of work one is doing.
It took him three years, for instance, to just compose the whole music track for The Heart of Them because he "kept looking at the animatics and how the scenes play out and kept comparing one piece of music to another to see how they would work emotionally with each scene".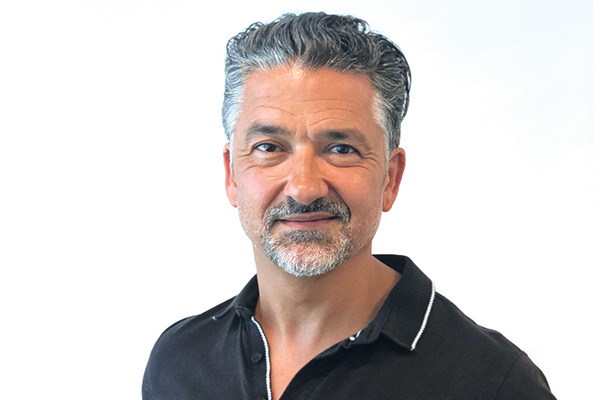 Despite the developments in the animation production sector, experienced talent is scarce. Working on high-quality productions requires trained people with sufficient production experience. "Shortage of experienced talent is the highest on the list," rues Khwaja.
Al Sabbagh agrees, stating that this is why Spacetoon works with international partners "to supplement local resources".
To that end, Majid TV is trying to reduce the gap between production companies and the local talent pool by organising a number of regional initiatives.
"We have managed to train more than 30 people in content creation. We also have a Majid Friends Club, where anyone who is interested to be trained as a presenter or wants to know about filmmaking or animation, is welcome," Al Serkal reveals.
Despite the demand for animation, funding remains scarce in MENA compared to Europe and Canada, notes Al Sabbagh. In addition, TV channels are more focussed on investing in live-action and drama.
Fikree says a big setback is also the reluctance of filmmakers to accept constructive criticism. He says the only way to move forward is "to let the younger generation take over".
There's one thing all these companies agree on. They aspire to develop shows that can travel.
"The main challenge is to maintain a high quality of production which can compete with international market standards," remarks El Jisr.
Al Sabbagh agrees and remains positive that the "changes in the MENA media landscape and the growth in digital consumption and digital platforms will continue to offer new opportunities to players.
"We see unlimited potential for new animation and edutainment projects," he concludes.