An NFT-starring sitcom – conceived, designed and produced in Dubai – has gone viral online and made $1m even before its official screening. BroadcastPro ME, in an exclusive interview with 'The Red Ape Family' (TRAF) founders, finds out how an intoxicating mix of NFT, comedy, art and animation is electrifying the entertainment space.
Late last year, the industry witnessed a global first with the premiere of the first episode of an English-language sitcom titled The Red Ape Family (TRAF), starring NFTs (non-fungible tokens). Created by Dubai animation house Zaini Media, the show has created a virtual stampede in the NFT community to buy the episode, which was restricted to 333 tokens. The lucky owners will also have a share in the profits should the rights be secured by a broadcaster or a streaming platform in the future.
The Red Ape Family is not just a marketing gimmick with NFT characters. The stars of the show are the popular Bored Ape Yacht Club apes, with other NFTs to feature through the series either as characters or featured art. The pilot episode, coscripted with American social media personality Wynton Harvey, is set in 2130. The Earth is dying, but not all is lost as four bored apes and their dog end up in Mars after stealing an ultrarare golden NFT from the Louvre in Paris. After a dramatic arrival, they are summoned to the Muskville Council, where they meet its devious director, voiced by Indian TikToker and Instagrammer JustSul, who sends the team off on a crazy intergalactic treasure hunt.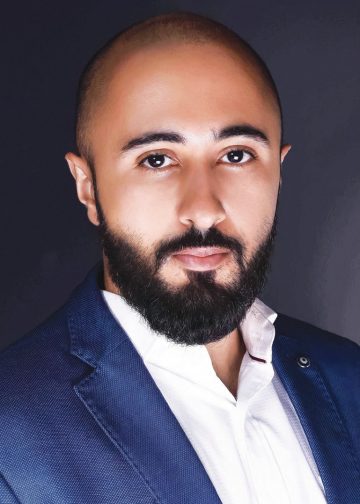 The show looks like any traditional animated programme, except the characters are all NFTs. Some have been created by the TRAF team, while others have been obtained through licensing deals. The brainchild of Hashem Zaini, an animation expert and CEO of Zaini Media, and NFT specialist and TRAF co-founder Youssouf Bedraoui Drissi, TRAF's first episode raked in a million dollars without going through the standard pipeline of pitching a story, knocking on several doors for funding or waiting for someone to buy the broadcast rights. Instead, the TRAF team approached the NFT community
The rest is history. Just as we were off to press, we heard that the second episode had also sold out even before its official screening on Apple TV and the like. Subsequent episodes of the 10-part series will be 22 minutes each and are due for periodic releases.
Zaini and Drissi started out by buying some of these digital collectibles from different sellers on the Ethereum blockchain. They made them characters in a story, animated them and gave them life. Once the episode was created, the team sold the whole episode as 333 NFTs – reportedly a world first – to offer their buyers more "utility".
Drissi elaborates. "NFTs started as art that people were selling virtually. I got into it in late February of 2021. We initially started collecting NFTs that were just images, along with their IP and commercial rights, and decided to make a sitcom out of them. So, a red monkey with a red cap has now became more than just an image – they were prominent characters in a TV show. Eventually, we expect them to have their own Instagram and Twitter accounts and believe they will have utility in the metaverse, where they may be approached by big brands like say McDonald's or Pepsi, as these brands are also watching the NFT space."
TRAF brings together a magic combination: Zaini's expertise in production and Drissi's knowledge of NFTs.
"Hashem has been here for more than 10 years and is well versed with the animation industry. A major part of this production has been done in Hashem's studio. I understand NFTs and how to tokenise this, how to build NFT projects and manage a project and a community. It's way more than just animation and selling it. There's a lot of sales, marketing, legal and financial work involved. For the last three months, we've survived on three to four hours of sleep each night to make this happen. And we did it," Drissi says proudly.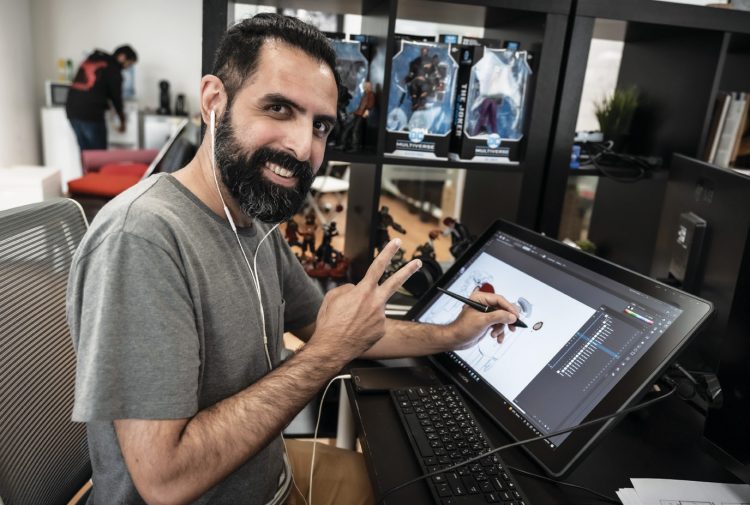 In November 2021, the team premiered the first episode of TRAF at Capital Club in Dubai, though it was sold out before its release. Episode one was eight-and-a-half minutes, Zaini says, and of the 333 tokens available, 220 were sold to community members and the rest offered to lucky viewers and distributed between the founders and project members.
"Each token for the episode sold at approximately $4,000 and we raised a million dollars. Multiple people now have the same episode, but we retain the IP," explains Zaini.
"It's great because you're writing something in collaboration with your community, and the people who invested in you and the people who are fans of the show" – Hashem Zaini, CEO, Zaini Media
"But by limiting the number of tokens, buyers become part of a small exclusive membership club. It's something that is rare and so people want to have access to that community or those perks and utilities. Those who bought episode 1 get a code to buy episode 2 at half the price, and most of them have. They know it's a good deal, as they can resell it at the original price and make money. It's a whole ecosystem of people; some are there for the long haul while others just want to buy and sell quickly."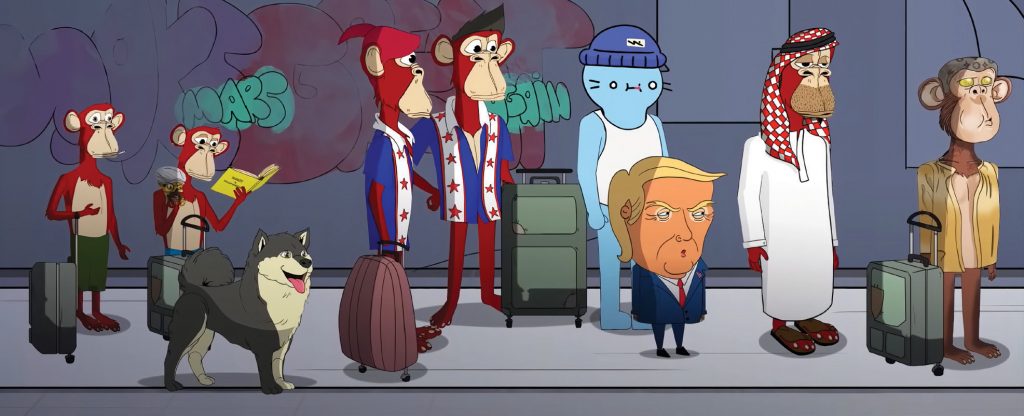 With the success of episode 1, the stakes are a lot higher for the second one. The team has now roped in well-known American writer, director and screenwriter Adam G. Simon to script the story, with Wynton Harvey co-writing it, though there will also be a collaborative community effort where "you can enter a casting call to have your own NFT in the show and you will be paid for licensing your NFT to us".
"The beauty of this show is that we write it together with our community," explains Zaini.
"They make recommendations to bring a particular NFT project into the plot and we work with our scriptwriters to incorporate some of that. We have seven main characters and six guest characters that are going to be recurrent in the show. We will also have other guests based on what our community tells us they want to see.

"It's great because you're writing something in collaboration with your community and the people who invested in you and the people who are fans of the show. Then we also get approached by other NFT projects and they say, 'Can we be part of your show?' We say, 'Yes, we can work something out. Let's pick a good character and let's sign an official partnership between these two big NFT projects.' So more people get to see it and hear about us."
One way in which the TRAF team has amplified its presence quickly is by bringing onboard prominent American music artist 2 Chainz as executive producer.
"2 Chainz has been tweeting and Instagramming about this project a lot, so we get his demographic of followers and everyone in the US that loves 2 Chainz to look into our project. He's giving us a lot of advice and helping us make the right decisions, because he's very experienced in this field. When you start to have a product that is famous, you need to do the right things all the time so you don't hurt your own brand. 2 Chainz has been awesome on that front. Another major thing with 2 Chainz is that he's giving us access to his connections as well. He is very connected with other rappers, boxers and singers in the US."
This snowball effect of advertising among celebrity figures in US media has offered TRAF greater exposure. But why would anyone want to purchase a TV episode that the whole world can freely watch, and how is it exclusive if 333 people have claims to it?
Drissi highlights the concept of a show's utility in the world of NFT. "The Simpsons comes with one utility – you watch it and you're entertained. In the NFT space, when you tokenise something and put it on the blockchain, you have to add extra utility to it because you're asking people to invest in you and your idea. TRAF has more than the utility of entertainment; it now also offers financial gains and that is its USP."
"A red monkey with a red cap has now become more than just an image – they are prominent characters in a TV show" – Youssouf Bedraoui Drissi, co-founder, The Red Ape Family
"For instance, those who purchased tokens from TRAF are entitled to a 25% share of the profits received from any deals signed with streaming services or a broadcaster. Additionally, episodes can be sold in secondary markets and token-holders are promised 2.5% of royalties from such purchases."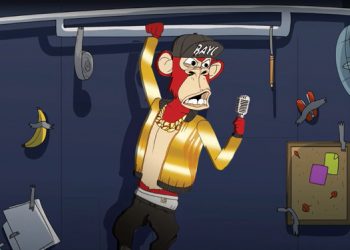 Broadcast rights are being negotiated as we do this interview, Drissi tells us. In fact, just as we were going to press, the team signed up with RONIN, a Canadian content development company that will be distributing TRAF through its SocialClubTV platform and making it available on Apple TV, Roku, Samsung, Sony, LG, TCL, rad.live, Struum and PLEXTV, among others.
"We have NDAs signed with some others, so I can't reveal names. But we are not doing direct deals with Amazon Prime or Netflix themselves, although we anticipate distribution on Amazon Prime and other CTV networks once season 1 of TRAF is completed. We're looking at what is best for our community, because no one is coming with a big chunk of money from the beginning saying, 'We're investing in you because we want to put you on OTT platforms.' It's more like, 'Let's work together on advertising'," explains Drissi.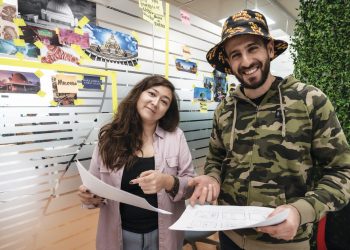 In the meantime, the team is ramping up its marketing efforts on several different levels to continue gaining exposure in the NFT space, though little has been done within broadcast.
"We're talking to some famous media in the US to be featured there. We will be on the big screens in Times Square. There's a big budget for marketing dedicated to making the show well-known to everyone. Even with all this, there are a lot of people who still don't know about us, although we are becoming big in the NFT space," Drissi adds.
As part of a marketing strategy, TRAF held some giveaways related to the success of the first episode that benefited community members financially.
"We also held some giveaways. We would release a video with some cues to find in it and those who could identify them would get $2,000. That way, we get people engaged, they start coming to our platform to talk to other members, and that's how you build the community and everyone around you."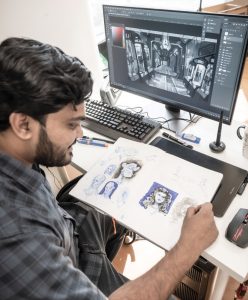 Besides such organised giveaways, they partnered with other NFT projects for giveaways. "The Mutant Ape Yacht Club is an NFT project that was built by the same team that did the Bored Ape Yacht Club, which I would say is the largest NFT project ever. [As of Jan 4, 2022, the Bored Ape Yacht Club NFTs had passed $1bn in total sales.] They created mutant characters, some of which we hold as NFTs and will bring to our show. The less expensive mutants cost around $53,000 and we gave away some to three randomly picked winners and they were really happy. We also gave away one Bored Ape that costs over $275,000 to one lucky winner from our community."
A fellow NFT project based in Dubai, Party Ape Billionaire Club, has also partnered with TRAF. "We signed a partnership deal with them to have their apes in our show and we also own some of those NFTs. We bought them in the beginning and then started discussions to put Party Apes in our show and animated them, and they became even more famous. It's been a great journey with them because their community joined our community to talk together and be excited about seeing Party Apes in our show."
There were other financial benefits for episode 1 token holders through resales. "When we sold out episode 1, people continued buying our episode as NFTs on the secondary market. Whatever is sold on secondary markets has royalties on it. 2.5% of those royalties is given back to people who invested in us. So for them, it's a passive income by just holding our episode because most of them bought it even before seeing it."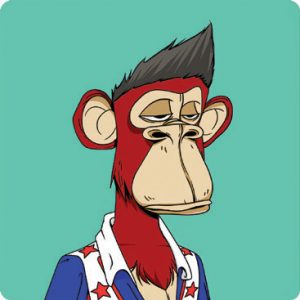 Zaini believes that there is still much left to do in terms of marketing. In the meantime, the team is now focused on creating a full season so they can then pitch it to the likes of Netflix and other big streaming players, as well as broadcasters. They are ambitiously aiming for one episode a month and seeking famous voiceover artists for their characters.
"Our next challenge is to continue to grow organically. When you're making a show you can start voicing NFT characters with voice actors that you know, but with time you need more famous actors to be in the show. They require bigger brands. They want to see Nike and Adidas in your show. Continuing to grow organically can be a bit difficult sometimes, because you need to continue pumping budget into marketing so more and more people can know about you," he adds.
By episode four, Drissi and his team hope to have merchandise available. "There will be some cool sneakers and of course t-shirts and hats with the logo of TRAF with some monkeys. Some of our token holders will be able to get them either for free or half-price. Others who don't have tokens but like the merchandise will be able to buy it on our website or through a third-party website."
While the industry welcomes opportunities to monetise content, there is widespread concern that NFTs are leaving behind a huge carbon footprint.
Drissi agrees but adds that TRAF intends to make some responsible moves to offset its carbon footprint.
"The carbon footprint generated from minting NFTs on the Ethereum blockchain is high. There are no doubts about that. TRAF decided to offset its carbon footprint by having long-term plans of planting trees in different countries. We are currently looking at partnering with projects that will allow us to proceed with our offset plans.
"Let's also remember that some blockchains (like WAX) are carbon-neutral and that ETH (the largest blockchain used by NFT creators) is making moves to reduce the impact in 2022.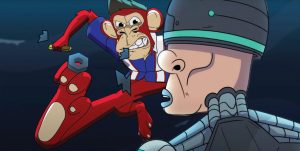 "It's also worth mentioning that NFTs are a technology that will be used in the long run, not only by art and entertainment project creators, but also by lawyers, governments, ticketing companies, the luxury industry to stop the counterfeit market, universities and so on, which means that we are looking at a technology that is going to be more energy-efficient in the future, similar to the early days of cars too – early models were far more damaging to the environment but the technology evolved. In addition to that, smart contracts save tons of paper yearly, and with the adoption of the blockchain technology, we will see more improvements in the future."
While one is not certain that the environment is top priority in the NFT space just yet, any pioneering efforts on this front from popular communities like those built by TRAF could potentially set the stage for more players to follow suit by reducing their carbon footprint.