Investing in and opening up footage archives can be commercially and creatively lucrative for content owners. At a time when countries across the Middle East are becoming more prominent on the world stage, now is the perfect opportunity to commercialise undervalued collections, says Luke Smedley, Head of Orchard Clips.
When the world entered lockdown in early 2020, it was a chance for everyone to stop and take stock. Organisations that had previously been copiously creating new content, be they ad agencies, broadcasters or brands, suddenly found they were unable to shoot. But they discovered something valuable that had been there all along: archives. Whether from their own collections or from commercial agencies, creatives found that they could repurpose old content, often with great results.
Archival footage has many benefits over shooting new. The most obvious is that it's generally much cheaper than getting a crew together and doing either a location or studio shoot. It is also significantly faster to acquire – you can go onto the website of one of the major stock footage houses, find the shot you are after, pay with a credit card, and have it in your edit in minutes. There's also some content that cannot be recreated, from yesterday's news to sports and entertainment footage. Much factual storytelling relies on footage of events to tell the story. Using archival footage also constrains creators. Creative agencies and advertisers are increasingly using archival footage to promote brands in novel and exciting ways.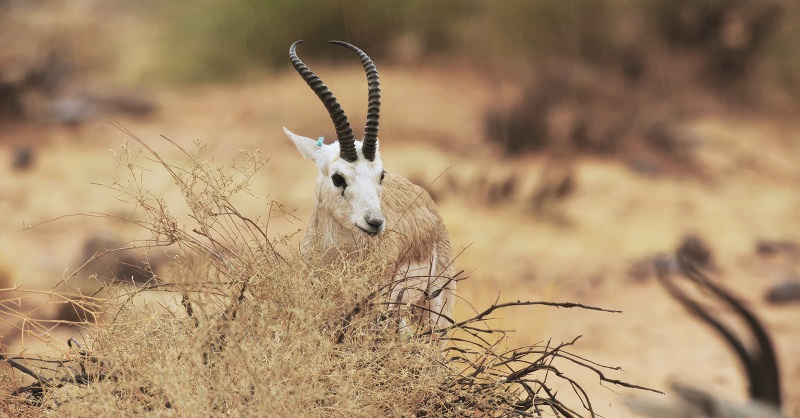 There are clear benefits to using archival footage, but where should content creators source it from? The first source is from the companies' own archives. It stands to reason that the most relevant selection of content is from the company itself. However, access is dependent on the company having a strong archiving practice. In recent years, with the growth of cloud storage and online media asset management (MAM) systems, it has never been easier to archive content. However, it does require investment from the company and someone to manage the process, ensuring that anything that is archived is easily found and can be accessed.
Beyond internal archives, there are commercial archives and stock footage businesses. More generic stock footage is available on a royalty-free basis, where you can pay once and then use it repeatedly in any context you like. Whereas editorial and premium footage is available as 'rights managed', meaning that you purchase a licence for use in a specific context. Licence fees paid are based on three main factors: the platform(s) that the footage will be used on, for example, free TV, SVOD or even out of a home; the territory where the footage will be shown; and the duration of the licence.
The archive footage market is dominated by major players like Getty Images, Adobe Stock and Shutterstock. Beyond these are several mid-size archives and many niche collections. Most commercial archives have their own collections and manage the licensing for a variety of content owners.
MENA is poorly represented within the archive footage market. There are a couple of smaller collections that focus on royalty-free stock footage. Editorial and rights-managed footage is much less accessible and is mostly available from the international news agencies: Associated Press, Reuters and AFP. This means that much of the footage on the market has an international slant and focuses on major news stories, and often it's not good news. There is a definite lack of authentic local footage showing the reality and everyday lives of people in the region. This is certainly a problem, as it limits the ability to tell authentic stories at a time when there is more interest in MENA than ever.
There is no shortage of production taking place and footage being shot across MENA. So why is it so hard to access? There are a few key reasons why editorial archive footage from the region is hard to find. Firstly, archiving has historically not been seen as a priority and indeed not really understood, often thought of as just a case of putting a tape on a shelf, or more recently a video file on a server.
Archiving is much more than this. Having good-quality metadata is imperative for a thriving archive. It's important to document the 'what', 'where', 'when', 'who' and 'why' for all footage. Crucially, where footage going into a production can come from a variety of sources, with numerous copyright owners, it is important to log this information to maintain the integrity of the archive. There are some amazing AI tools available that can help with detailing the 'what' and even, using facial recognition, the 'who', but contextual information needs to be added manually
There are certainly some organisations working to best practices and with expertise in archiving. These are principally the large broadcasters such as Al Arabiya, which has amassed an archive of over 35,000 hours. However, the region suffers from a lack of strength in depth and smaller organisations and companies lack the expertise in archive management.
To paraphrase a proverb, the best time to start archiving was 20 years ago, the second-best time is today. Those companies without an established archiving strategy should work to establish one – in short order they will start to see the rewards. They can go directly to MAM vendors, who will integrate tools into their workflows, or they can work with consultants and archive management companies to take ownership of their archiving practices and manage them on the company's behalf. Due to a lack of local expertise, these often come from Europe or the US and perhaps lack local knowledge and cultural sensitivities.
Despite there being several well-managed and comprehensive archives within the region, it's still hard to obtain content from them. Most archives are focused on internal usage, making content available for their own productions, to save money and time. They don't look towards the global archive footage market.
In some ways, this is not surprising. Archive footage sales can be a slog. It requires a great deal of effort put into building your web storefront, sales outreach, marketing and PR to be able to build up market share. You also need to make a lot of sales to bring in significant revenue. However, if you can overcome these obstacles, it can be a lucrative market. Often, the best way of doing so is by partnering with an established archive sales company. They can take your content, make it sales-ready, and then manage the entire sales and marketing process, splitting the sales revenue with you.
Another reason content owners don't open up their archives to external customers is a perceived lack of control. There is concern, particularly within the editorial space, that footage could be used out of context and in a way that could be critical of or besmirch the content owners, governments or other institutions. There is a certain amount of truth to this. But contracts between commercial archives and their customers generally include clauses preventing usage that defames, libels, slanders or brings the owner into disrepute. Instances where these are contravened are actually very rare in real life. And, at the end of the day, the content owner has the right to refuse to license the footage to the customer.
It's not surprising that there are so few MENA-focused archive footage collections in the market. However, for any organisation that wants to enter the business, there are great opportunities. Within the region, there is continued expansion in the media landscape. SVOD and FAST channels are proliferating and becoming everyday platforms for consumers. With the growth of TikTok and other social media platforms pivoting towards video, there is a huge appetite for footage for both editorial usage and for brands and advertisers. The rest of the world is also taking more interest in the region and wanting to tell stories from and about MENA.
The Middle Eastern powers are becoming more confident and powerful on the world stage. From politics to science to art to sport, there is interest in what is happening in the region. Headline-grabbing events and projects such as the World Cup and Vision 2030 are making international audiences take note, and they are looking beyond the headlines and exploring the nuances and fascinating stories ready to be told. All of this requires footage and, for those content owners that make their own footage available, there is the opportunity to be at the centre of a very profitable market.
In conclusion, commercialising archive footage is a challenge. But for those organisations that are up for the challenge, whether on their own or in partnership with established archives, the rewards can be considerable.
Luke Smedley is an expert archivist with nearly 20 years of experience in the commercialisation of film and video collections.