BroadcastPro Middle East's inaugural virtual sports broadcasting conference explored how the arrival of OTT and the more recent Covid-19 lockdown have impacted sport and disrupted traditional methods of production, rights distribution and monetisation. The first panel particularly explored the impact on live sport and new measures by stakeholders to keep the game going.
When Covid struck, sport was one of the most affected verticals both globally and regionally. It compelled broadcasters, sports organisations and everyone in the chain to think creatively and come up with solutions that would enable them to keep fans engaged and address how to conduct and produce sport in these times.
Joining the panel were Ammar Hina, Broadcast Director at the UAE Pro League; Charles Balchin, Head of Projects at IMG; and Ophir Zardok, Strategy Director at LiveU. Well-known TV anchor Joe Morrison moderated.
With most sports events having come to a standstill, Morrison questioned how the sports community was coping and what it had in store.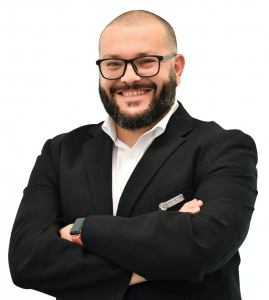 Hina commented that while "it was the toughest period" with "no matches and no output leading to no content at all", the team tried an all-digital strategy with heavy reliance on stories from the pitch. The absence of fans in the stadium, however, has only been physical. With the use of fancams and virtual audio cheering, producers have been striving to retain the spirit of the game and keep it as close to the live action as possible.
Zardok from LiveU remarked that the situation has led to an "acceleration in innovation adoption".
"More broadcasters who were not willing to adopt new technologies earlier have started to do so now. As a technology provider, we help sports broadcasters, sports organisations and production companies reduce their production cost, and we saw a huge growth here. We helped a lot of sports organisations to gather funds closer to the action and to optimise their production flows."
Balchin said the lockdown initially caught the IMG team off guard. "One day, we had around 500 people at our Stockley Park office in London – which has five studios and 70 edit suites. The next day, they weren't allowed to go there."
He agreed with Zardok that the situation has brought some positive changes in the broadcast workplace. "What has been extraordinary is that it sped things up that were going to happen anyway," he said, adding that it had also encouraged greater synergies between the "editorial guys and the tech guys".
"Earlier, we operated in silos. That changed overnight. Suddenly the production guys had to be hand-in-hand with people and we had to learn a whole other language which we never understood in our lives and never wanted to. It became much less of a 'them and us' situation."
The UAE Pro League opted for on-site commentary rather than remote alternatives, even at the peak of the pandemic, but Hina said the league has been mandated to move to remote options for the coming seasons. "We stuck to on-site commentary for cultural reasons. People like to hear the commentary live from the field. At the same time, we had challenges regarding the communication."
Commentators therefore were in the stadiums to view the matches live and "reflect the best output", rather than undertaking a virtual relay of the pitch happenings.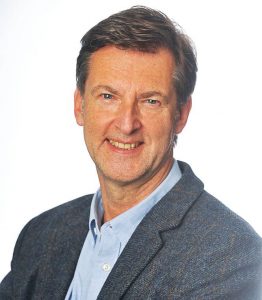 Several other new practices were also inculcated during the pandemic, with some likely to be retained even after things go back to the old normal. The Pro League, for instance, has started using AR elements in its productions, adding crowd cheering sounds sourced from previous matches and making output bilingual (Arabic and English) to maximise exposure.
Asked if LiveU had any spectacular experiences, given its representation in 130 countries, Zardok remarked that its experience with Tencent Sports had been "outstanding".
"We learned a lot from them; in fact, we took their production set-up and copied it in other places. For example, when they wanted to do the ice skating championship, they used LiveU equipment for remote production, because when you do production on-site, you want to minimise the number of people on-site for safety reasons. You don't want to pre-cable the entire venue and don't want a lot of people there; you have to be creative. They came in with just a cameraman and a mic set up in certain locations, and did a lot of productions with us starting January 2020."
Zardok said LiveU also intends to fortify its presence in the region and expand its expertise here, thanks to the recent Arab-Israeli pact. "We are investing to develop our presence in the region. We actually brought a new person onboard who is based in the UAE. His main goal is to develop our presence there and try to assist the local leagues, associations, federations and production companies."
Moving on to regional specifics, Morrison asked Balchin's opinion on how the Middle East is evolving with regard to sport, and IMG's specific role and challenges as it takes on massive productions in the region.
"We have long seen this area as ripe for development, and with the Saudi Cup, the golf, the tennis … all coming up … there's a lot happening and so many areas that have the potential to be developed. We have half a dozen events going on here, but are not sure if that is enough just yet to open an office here. But we are right at the cusp of putting our feet firmly into the Middle East. We use the services of a company in Dubai currently, so do we then break out and create our own? That's what we are exploring at the moment."
Zardok agreed that with the number of international events in the region going up in recent years, "the local sports scene is quite attractive for vendors". He added that being associated with MENA-origin production companies ensured greater exposure and allowed technology providers such as LiveU to "penetrate certain markets with this kind of partnership."
One big challenge discussed in particular detail was the paucity of local talent in Arab countries. The UAE seems to have done much better than some of its GCC counterparts, and Hina said the Pro League is continuously working to engage more with local talent. "Our strategy for the next few years is to develop local talent, because our aim is to eventually have this organisation run entirely by UAE nationals."
Balchin said the situation is far more challenging in Saudi Arabia.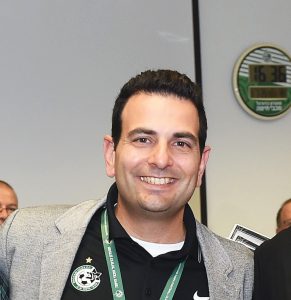 One of the problems we find with some local populations is them saying, 'We get paid to turn up and press this button, and that's what we will do. If you want us to learn how to press that other button as well' – which by the way will make you a better operator than the programmer – 'then you have got to pay us a lot more.' That's the problem we have at the moment. So, to be brutally honest, it's a challenge."
He added that his team, as a result, has been unable to find an Arabic-speaking producer. "I am not swamped with applications. I am trying to find someone that can speak and write Arabic, is comfortable doing live television, knows what a running order is and knows what a health and safety certificate is. Just finding those people that tick those basic TV production boxes is the challenge."
Zardok commented that LiveU often works with local partners and trains them. "Around the world, we have local partners and we normally train them and work closely with them to ensure they know how to maximise the potential of our equipment. We train, teach and transfer knowledge to the local production people, whether a cameraman, manager or anyone else who might want to use the LiveU equipment. Normally, we work on-site with people to make it most effective."
Hina said the Pro League follows a similar training pattern. "As part of the seasonal plan, we have training sessions all the time. We conduct workshops for commentators, for example, just to make sure that we have a clear output. We have training sessions for the broadcast managers on the field. No less than 20-30 training sessions take place every year. It is part of our plan to make sure that we rope in local talent."
Balchin agreed that production and professional standards in the UAE have improved significantly, but said this is not applicable to the rest of the region.
"We cannot call MENA one region, in my opinion, under those headings. It does not help, for instance, to have presenters and guests arrive only 10 minutes before a programme. Then how can my producer talk to them about 'this is what I want you to chat about, this is what I need here, this is what I need there'. A lot of sports, like say Formula One and boxing … do not belong natively to those countries. They bring in the Westerners to make it look great. When Sky did the boxing, there wasn't a single Saudi cameraman in the 32-camera crew. So, in some regions things have improved, yes, but in other regions they've got quite a long way to go. Let's not think that the Qatar FA has got that many Qataris in it, because it hasn't."
Morrison said that in the past, it was customary for international players and referees to travel to European countries to enhance their abilities and "be surrounded by a culture of performance". He asked the panellists about arranging something similar for production staff. Zardok stepped in to say that LiveU prefers "coming to our clients and training them on-site".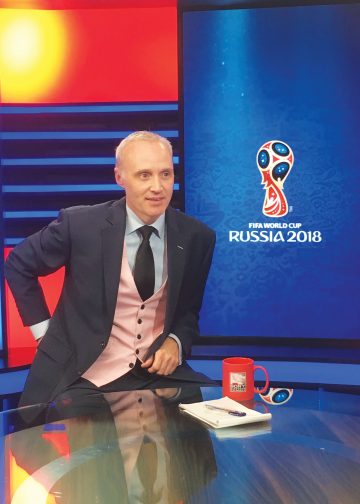 The prognosis for the future of sports broadcast in the region was mixed. Zardok said LiveU expects to see "bigger representation in the region and hopes to support the local broadcast industry, with local people". He also saw more people involved in generating content.
"We have dedicated applications for LiveU and iOS, where you can capture the footage and make every fan a reporter from the field. You can take the footage and transmit it over 4G or 5G with the core technology of LiveU, which is the bonded cellular solution. It's definitely about the technology and how you do the transmission. There are a lot of tools to do it. Even with 4G, you can get really good bandwidth to transmit a good, high-quality video."
For Balchin, the situation circled back to professionalism – taking help from international entities, in his opinion, is not a permanent solution. "I think it comes back to the people. If we can find enough good local people, the future will be very bright. What I don't think will work is IMG UK arriving en masse to do things."
Hina predicts more personalised experiences in the future, with gaming playing a big role.
"If you think about how it's going to look, it should be a more personalised experience for each fan. Instead of having one experience for all, where everyone watches the same football – it's not going to be like this. E-gaming is giving us indications that it should be more personalised. Just as I choose my player and game, this is how it should be. It should be more tailored for the fans, I believe."
Though e-gaming is likely to become an integral part of fan engagement, he concluded that he does not see it overtaking the actual game.
"I believe they are two parallel projects, but they don't have the same output. The fans are not the same either. There might be someone who never enjoyed playing the game, but they might be a gaming geek."
To conclude, all the panellists agreed that whether it is the stadium experience or the television experience, so many new toys are coming our way. "During this Covid time, some people have learnt a new language, some have written a new novel, some have got fit. I've tried to learn about all the new technical stuff that's coming our way, because that's not my natural area, and my mind is blown. I think both the stadium experience and the television experience will change dramatically. What that does to the viewing figures, we'll have to wait and see," concluded Balchin