Mariam Al Serkal is one of a handful of Emirati women helming a TV channel in the UAE, with great success since she joined Majid TV three years ago. Under her watchful eye, it is now the fourth most watched children's channel in the UAE and sixth in Saudi Arabia. In conversation with Shifa Naseer, Al Serkal shares her journey to success and her plans for Majid TV.
Majid TV's success is not to be sniffed at. That it can stand neck to neck with much older counterparts like Cartoon Network, MBC Kids and Spacetoon in the UAE speaks volumes. In charge of this project is 37-year-old Emirati Mariam Al Serkal, who runs the TV, print and digital platforms for Majid. She has played a significant role in raising its profile, through new original content initiatives as well as a major revamp last year that resulted in a significant spike in numbers.
Since then, Majid has gone from strength to strength. The platform has garnered 306m YouTube views so far, with 2.8m total social media followers. The channel has 10% growth in views and 15% growth in subscribers compared to 2019. The audience base is pan-Arab, especially KSA, Egypt, Jordan, Iraq and Algeria, with UAE accounting for 25% of social media activity.
Majid's print version has been around since the 1970s, but its TV platform is just five years old. Al Serkal's passion and her dedication to promoting Majid TV to Generation Z have been important to the channel's rising popularity.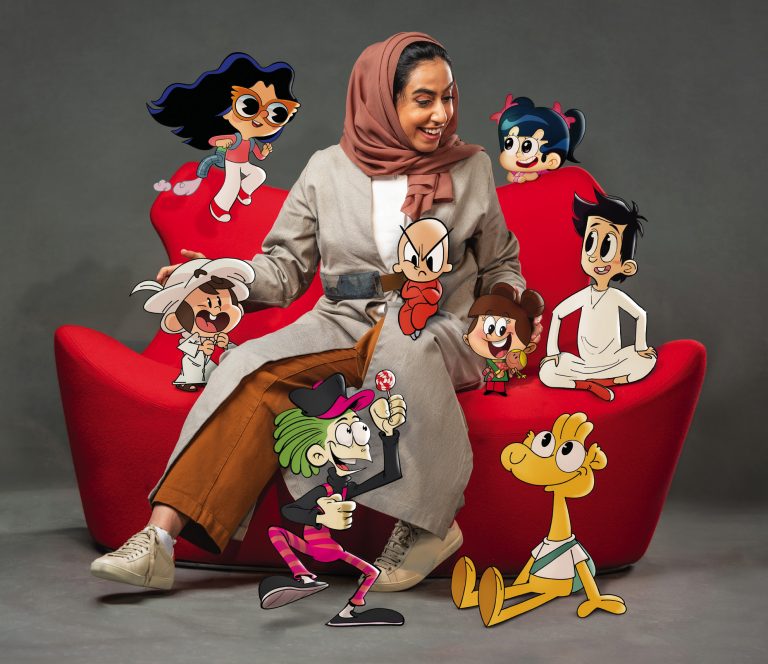 To expand its reach, under Al Serkal's supervision the Abu Dhabi Media brand launched Majid Universe, an integrated multiplatform featuring original content for digital, TV and print. Aimed at Arab children, it offers unique storytelling, compelling characters and engaging live action programmes.
"We are competing with channels like MBC, Nickelodeon, Spacetoon and Cartoon Network, who have been operating in the region for decades. In comparison, we have just been here for a few years as a channel," remarks Al Serkal.
She has been at the forefront of restructuring strategy and turning around the TV channel. Perhaps her 17 years of experience in the business has helped her leverage the channel's IP (intellectual property)?
"I joined the company three years ago from twofour54 Abu Dhabi. It was an innovative step up for me, as the Majid magazine had been in the market since 1979. One of my initial decisions was to get more children within the UAE to participate as TV presenters – and we got around 30 children. We also wanted to create shows that provided a kid's perspective."
Over the years, Al Serkal has led the channel to create compelling and original kids' shows like Amoona, Fateen, Zakiya and Jamool (Camel), an animation series launched during Ramadan 2020.
Amoona is Majid's most popular show, with more than 50m views on YouTube. The show's three seasons have all been successful across the GCC and beyond. It appeals to a younger demographic and has strong popularity in Saudi Arabia, a key market for Majid.
"Majid TV is the right place for kids nowadays. While the comics were being received very well in the region, the characters still needed to be developed. In that case, having a TV channel was a brilliant step by the management at that time. Of course, it all goes back to the visionary leadership of the leaders within the organisation to actually see how important it is for kids to have something that belongs to them, while competing with the international kids' market."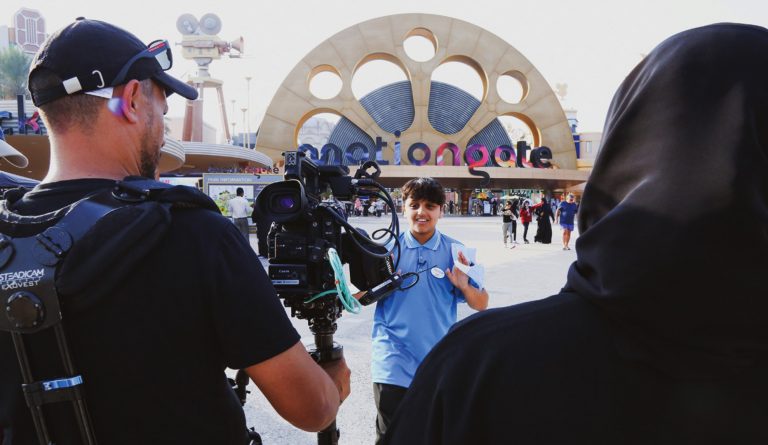 The UAE national studied filmmaking at London Film School, then started working in the media in 2003. She counts Dubai TV and twofour54 among her milestones. "I worked at twofour54 for a while, where I headed the production department. I also ran a couple of mentoring programmes there. After becoming a mother, I went to Abu Dhabi to head up Majid TV. So the journey has been a mix of different media projects."
Building on a 40-year brand, Majid TV is a pioneer in producing quality original Arabic content, both animated and live-action. She notes: "Any person with an Arabic descent has grown up with the Majid characters. Almost all original characters have their own dedicated TV shows. If you look at all the Arabic kids' channels, you'll realise they don't have original characters or IPs, as we like to call them. This originality is very hard to maintain because you need time, leverage and the right tools."
Majid's long-standing history with its audience led Al Serkal to plant new seeds which she hopes will reap rewards in the years to come. She was at the core of a major restructuring at Majid in February last year, adapting new characters and storylines to appeal to a new generation of children.
"One of my initial decisions was to get more children within the UAE to participate as TV presenters – and we got around 30 children"
"We didn't want to just keep the characters on comics. While brainstorming on how to migrate, we had a breakthrough in terms of research."
Al Serkal's dedication and passion to create content is what drives her to go the extra mile. In 2017, she personally went to BBC Children in London to understand how to evolve the characters to create a brand-new Majid TV. In research, she guided the Majid TV team to include kids from other Arab cultures, not just Emiratis.
"We learned so many things by doing unaided research directly with kids without involving parents. It was a milestone for us to really develop and create those characters in line with how kids are thinking nowadays."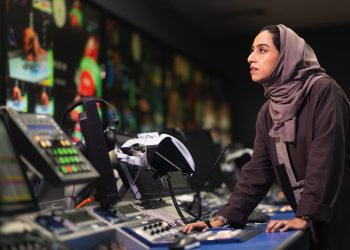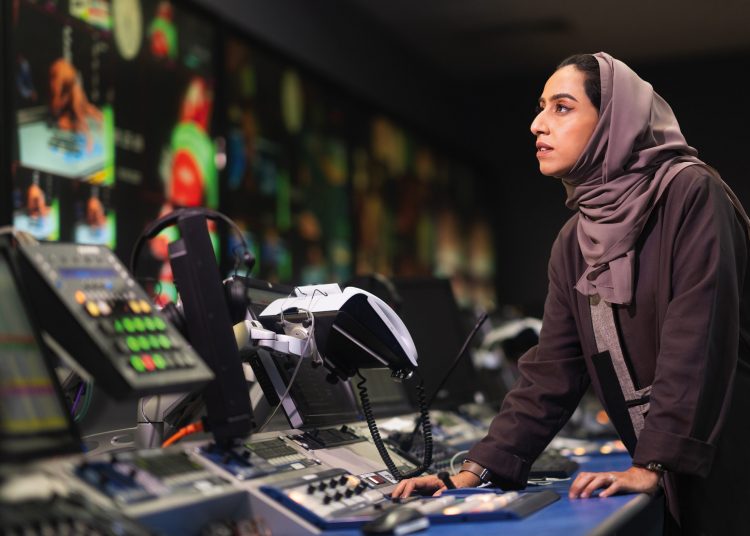 She believes this new mode of research was a turning point in the history of Majid TV. "It helped us relaunch in February 2020. It was a complete breakthrough into how things are done at Majid."
During the innovation process, Majid TV ensured a greater focus on its target audience. Shedding light on some of the new additions, Al Serkal says many of the original characters from the magazine now have their own special series on the channel.
"We have an entire pipeline of characters, but we have to choose when and where and how to introduce them. We want to be accessible to kids across all touch points, because it is essentially for the kids to relate to the content they see."
While regional content creation remains the focus of the production house, Majid TV also aims to showcase a host of international shows sourced from other countries including France, the UK and Brazil, for variety. Al Serkal says international shows are doorways to different cultures, and stimulate children's creativity.
"Initially, all the things we bought were mainstream, but eventually we decided to wade into other territories and discover their content. For me, it is like a bridge to other cultures."
These transformations were made possible by adding new, younger artists to the production team, Al Serkal says. The channel has always had an outstanding team, but updating the characters and stories required a fresh perspective.
"I want Majid to be an international stakeholder, I want it to be among brands like Disney, Nickelodeon and Cartoon Network. And I know we will be there. I envision it"
Having previously been Director for Adult Programming, Al Serkal had little experience in creating content for kids, especially animation, before running one of the region's most successful children's channels. She feels that being a mother to triplets may have made it easier for her to understand kids, and to build characters they could relate to, and feels responsible for making shows that Arab children can call their own.
Majid TV now has the only Arabic version of Pablo, a UK-originated TV show about a young autistic boy. The channel decided to cast an autistic child as the narrator and lead, which was not a simple undertaking.
"It took us about six months to find Ahmed Al Amoudi, a nine-year old autistic kid, to perform as the actor and character. We even had a specialist on board to help us learn how to record with him. We, as a team, trained in how to do that."
Majid TV has also created several home-based characters. Research showed demand for comedies, which became the driving force behind creating new storylines.
Al Serkal also feel it is imperative to develop characters that promote female empowerment. She loves another Majid show, Zakiya, set to premiere later this year. "Zakiya has curly hair and is proud of who she is. She is a nerd by day, supergirl by night. She is my icon."
The show also deals creatively with many other issues – healthy eating, veganism, bullying, family conflicts. "We wanted her to be relatable to a lot of kids, to show them that you don't have to be a perfect human being to succeed in this world. You can be from a home that is not a very easy home, but you're a superhero at the end of the day."
An Egyptian-dialect satirical comedy, Basal wa Filfil, is also on the horizon. It is about an anthropomorphic vegetable duo, Basal (onion) and Filfil (pepper), who have recently started a business, and their chucklesome experiences running their hotel.
Al Serkal notes: "We worked with new Arab artists, so we give each character its true identity, rather than risk them being mainstream."
Not only does this help bring the channel's content up to international standards, it also creates avenues for young Arabic artists and in turn boosts the economy, she believes.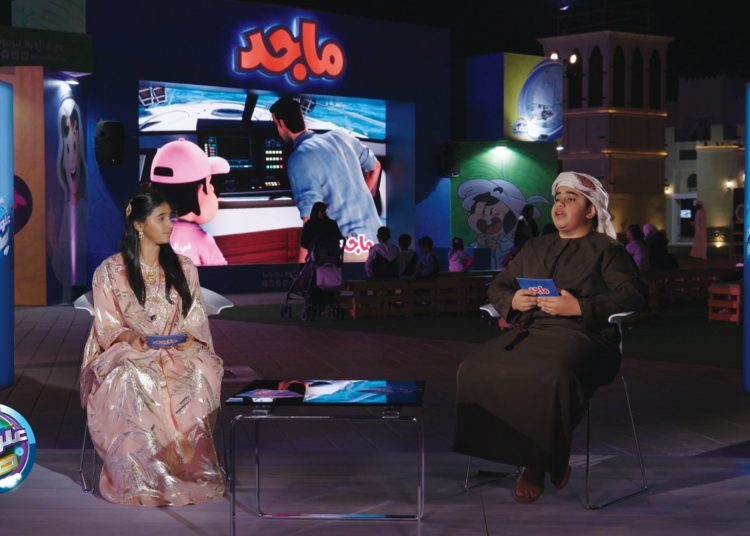 None of this has come easily to her. Swimming against the current in a male-dominated field, Al Serkal believes her persistence and resilience play a key role in her illustrious career. "I think everyone wants to test your limits. They want to see whether you are fit to be in media. One needs to have a thick skin, especially women. I have the energy, the perseverance and the passion. I don't believe in giving up just because it's difficult."
Her enthusiasm for filmmaking and media has helped her sail through some testing times. "My goal was to be a director, and from the very beginning I was patient. I understood how hectic it could be. It's about long hours, going to different locations, working at night and even working on weekends. I remember shooting from 3pm in the afternoon up to 6 or 7am for some projects. I have done it all."
Al Serkal makes it a point to foster an environment of inclusivity and mutual respect in her team at Majid TV, where 80% of the staff are women.
"I am proud to say that I love to empower women, but I am also proud of the men that we have in our team. We never had barriers here in terms of gender. What's more important is what we make of this brand. I want Majid to be an international stakeholder, I want it to be among brands like Disney, Nickelodeon and Cartoon Network. And I know we will be there. I envision it."