One of the biggest MENA production houses has remained resilient in the face of the lockdown that crippled the production industry worldwide last year. Cedars Art Production (Sabbah Brothers) CEO Sadek Sabbah tells Vijaya Cherian how the company has continuously adapted since the early 50s, and discusses its Ramadan 2021 drama rollout.
Cedars Art Production (CAP) has released five 30-episode Ramadan productions this year, four of which will feature exclusively on MBC platforms, with its SVOD service Shahid VIP enjoying first window status in some cases: Moroccan series Slamat Abu Al Banat and Wlad El Amm, Egyptian productions Molook Al Gadaana and Lahm Ghazal, and a Levant series titled 2020.
The latter, starring Nadine Nassib Njeim, will launch exclusively on MBC in the GCC, on MTV in Lebanon, on Ro'ya TV in Jordan and on ART in Egypt. Although CAP usually produces around 14 TV series and a couple of movies a year, five is considered remarkable in an ecosystem that is still under partial lockdown and riddled by other recent regional challenges.
Heading the family-owned business started by his grandfather in 1954 is Sadek Sabbah, who joined the entity in 1978 and has run the show since 1981, along with his brother and partner Ali Sabbah and the new Sabbah generation.
Since the Sabbah brothers took over, Cedars Art Production has become a strong contender in the Arabic production market and in recent years has worked with the likes of Banijay, The Walt Disney Company, Netflix and Shahid. But the production house's forte lies in creating Arabic productions and developing stories that cater to each of the Arab markets.
It all began with his grandfather, who "loved filmmaking and the theatrical aspect of the business but wanted to expand", Sabbah says. "He sent one of his sons to Egypt for inspiration and they ended up investing in Egyptian cinemas first, and later in Lebanese cinema. My uncle was dubbed the King of Egyptian Cinema."
"I came into the business in 1978 during the video-cassette era. My brother is the CFO, while I oversee the rest of the business; we have 125 people working in the group. Our children are mostly producers – we have four producers in the company. One for the Egyptian part, two working to serve the pan-Arab market and one focusing on the Moroccan area. Today we are innovating with our productions, serials, TV game shows, animation, theatrical plays adapted for TV and so on."
Cedar Art Productions made headlines in 2018 when its hit Al Hayba was picked up by Netflix. CAP also produced the Lebanese series Dollar as another original for Netflix, which released in August 2019. More recently, the production house collaborated with The Walt Disney Company – a first – to produce Sukkar Ziada, the Egyptian adaptation of American show Golden Girls. Also on the cards is Anbar12 – Untold Stories behind the Beirut Port Explosion.
Asked how it feels to work with international companies, Sabbah sums it up in one word – "complicated".
"There are a lot more limitations and protocol to follow with international productions, but fortunately the restrictions were a lot less with Golden Girls, because it is a relatively older format. The idea was to bring back two Arabic divas from Egyptian cinema to the smaller screen. The challenge in this specific case was that we were working with older celebrities, which meant we could only work a few hours a day."
CAP had the original 13-season Golden Girls run condensed into a 30-episode package. A new set was created in Lebanon for the purpose, with Arabic flavour and culture integrated into the series. The team also toned down the raciness, making it more palatable to an Arab audience.
Asked why CAP was chosen over other production houses, Sabbah speculates that, high quality aside, it has the ability to invest time and money in getting the work done, and "has the experience, the access and exclusive stars".
"We spent 90% more time on these productions than we would on a normal Arabic production. The hundreds of hours invested in meetings and emails was significantly different from our normal classical way of operating. But having gone through the first one, we now know the ropes and are confident future productions will require less time."
He points out that Arab audiences have a certain expectation of storylines, one that is perhaps not the current priority for international platforms looking to add Arabic productions to their portfolio.
"A trend we have noticed among international platforms is that they seem to be looking to create a catalogue of productions in different languages and genres, rather than focusing on specific storylines for the region as we do. So they are not necessarily competing with regional producers who want to infuse our productions with a local flavour and have the finer nuances that appeal to our world. They are competing on a worldwide level, and perhaps their priorities are different," he speculates.
As a result, he thinks regional platforms with their finger on the pulse of the Arab audience will always have room to grow.
Cedars has its own priorities. Apart from wanting to focus on making high-quality Arabic content, it is also keen to help its productions travel. In fact, it has recently had considerable interest from the Turkish market.
"We have the opportunity to have our productions dubbed for other markets, as we see huge opportunities there to work with international broadcasters. Al Hayba was the first Arabic content in 2018 from our portfolio to be dubbed and subtitled into many languages for Netflix, and we are in season five now. There's a lot of potential to do the same with a lot of our other productions, and we are exploring that opportunity in greater detail now."
While there is a huge demand for Arabic productions, Sabbah rues how Covid-19 spoiled the party last year by affecting "where to shoot and how to shoot". But Cedars has now got its act together and has a good strategy in place, says the 60-year-old chairman proudly.
"Last year, it was quite hard. But now we are back because we know more. Our groups are vaccinated and by the end of May, everyone will be vaccinated. This includes not just the people who have always worked for the company, but also freelancers who are part of our projects. In Lebanon and Morocco, everyone has been vaccinated. In Saudi Arabia, not yet. In Egypt, there is no corona," he jokes.
After a few weeks of being completely locked down, Cedars secured special permissions to continue indoor shooting. It hired a few beds in one of the central hospitals for its staff, bought medicine and oxygen from Dubai and Cairo and "followed the corona protocol".
"We took all the precautionary measures and surrounded ourselves with the medical support we would require to protect our staff and continue doing our business. This is important because last year we were under lockdown. This problem may continue for years; we have to adapt and survive."
Asked how Cedars circumvented the production challenges that have cropped up in Egypt in recent years, with several production houses having to shut down and one production house favoured to produce most Egyptian shows, Sabbah says he strategically moved his Egyptian productions to Lebanon.
"We only operate a bureau now in Egypt. Instead, we expanded our studios in Lebanon. Our studios are in the suburbs, around 15km away from Beirut. We have brought all the accessories needed to build Egyptian sets, with a complete replica of Egyptian urban neighbourhoods in Lebanon, and built everything there. We flew everyone, from the stars and the technical artistic production team to those required for the Egyptian productions to Lebanon and they stayed there for the duration of the shoot. The government supports us because they know production helps boost the country's economy on so many levels: economy, tourism and media. They are giving us many facilities."
One reason CAP productions are sought-after is its work with celebrities, some of whom are exclusive to the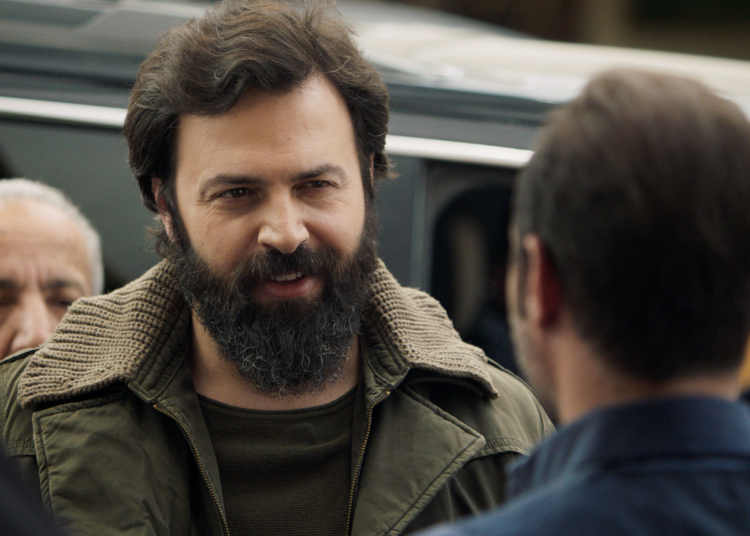 production house. Nadine Njeim, for example, has worked exclusively with Cedars Art for the last seven to eight years.
"We have signed exclusive deals with many A-list stars like Nadine Njeim (2020, Five Thirty, Al Hayba, Cello, Samra, The Way, What If), Taim Hasan (Al Hayba, Ana, Hajj Nohman Family, Cello, Half Day), Kosay El Khawli (Not Guilty, 2020, Five Thirty), and we work on two projects at least annually with each of them – usually one for Ramadan and one outside Ramadan. While there are celebrities who work exclusively with us as part of a deal, there are others who haven't signed deals but are also working in a similar way. It's a win-win.
"I think the reason they do it, especially high-level celebrities, is because they don't want to fail. It's not just about money for them; they also want to have safe projects, and most of our productions have been very successful."
As a result, these drama series are in big demand. Cedars has a collaboration with MBC Group that gives the broadcast network a first look at its programmes. MBC often acquires the bulk of them, but some do run on other platforms – for instance, a telenovela titled Aka Kharzeh Zarka (The Blue Eye) launched exclusively on OSN last month.
But not everyone can afford a Cedars production. Sabbah explains that all good things come at a price.
"I admit that our productions are a little bit more expensive. But in any project, if you put a lot of expertise behind it in terms of directors, DOPs and big celebrities, ipso facto it brings up the production costs."
The production house is not just spending on high-quality productions, it is equally invested in entering new markets and developing talent there. A good example is Saudi Arabia, where Cedars Art is gearing up for a big launch. With a strong existing presence in Lebanon, Egypt, Syria, Tunisia, Morocco, Kuwait and the UAE, Cedars first entered the Saudi market in 2019 with the first season of Masrah Al-Saudia.
"Our aim is to make a hit with a couple of Saudi projects. If we succeed on one or two of our first projects there, it will boost their confidence in us and we will be able to build a whole production market there, like we have done in other Arab markets"
Sabbah's passion for cinema and TV production is said to have spurred this theatre performance project, specifically designed for television. It also helped the company explore the Saudi market, scout for talent and check the feasibility of setting up a base there.
"I believe that live performance and theatre serve as a rich platform for future generations to experience the magic of stage performances. Masrah Al-Saudia itself has gradually evolved into a real-life academy that is now managed by top actors, scriptwriters and directors who are now fully engaged in developing and allocating new talents to work first on this project. Then they will be able to expand their career in the TV industry with that experience.
"Today, Cedars Art has established three branches of this live academy – one in Egypt (Masrah Massr), one in Casablanca (Masrah El Maghreb) and the newest in Saudi (Masrah Saudia). It makes me happy to help bring up new talents in different sections of our industry by transferring our team knowledge to them and train them and upskill them so it can reflect in turn in the media."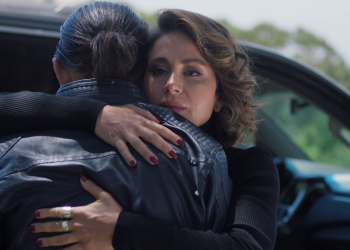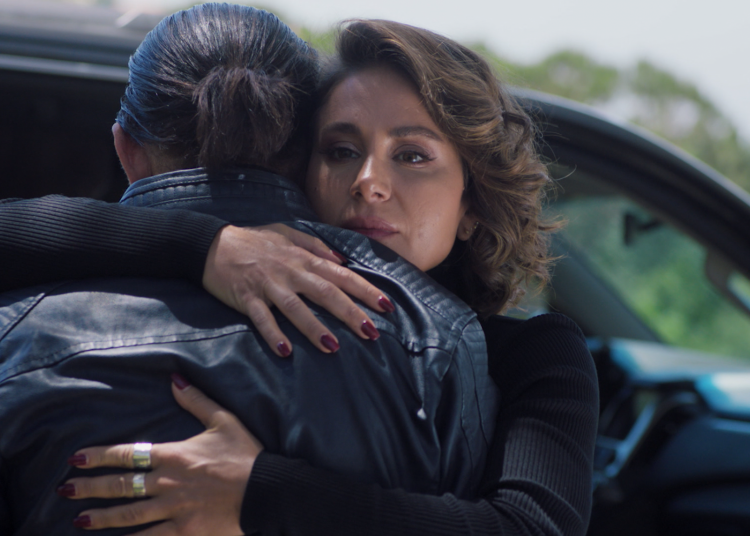 Cedars Art was meant to open a facility in Saudi Arabia last year, but the global pandemic put the brake on that. Now Cedars has revived the project, investing initial capital of $10m in partnership with RITIX, with the aim of developing that market.
"We will apply our expertise to Saudi content and Gulf content. We want to train Saudi talent and bring them up to the levels that have been achieved in more mature markets like Lebanon, Morocco or Egypt. We started that process with Masrah Al-Saudia.
"Sometimes postponing a project also gives you an opportunity to plan and evaluate things better. Now we know how to enter this market in a smarter way. In Saudi Arabia especially, you have three different dialects, and you have to work on it. We are now more familiar with the type of stories that the audience there like, the stars that appeal to them, and we have identified some of the new generation of Saudi stars that will be right for our projects," Sabbah explains.
In fact, Cedars is already working on two Saudi productions – a historical film and a 15-episode TV series. Their names are both under wraps.
"Our aim is to make a hit with a couple of Saudi projects. If we succeed on one or two of our first projects there, it will boost their confidence in us and we will be able to build a whole production market there, like we have done in other Arab markets. We are known to be successful with introducing new concepts, and now, in this part of the region, we need to concentrate more and allocate more time and resources."
"I admit that our productions are a little bit more expensive. But in any project, if you put a lot of expertise behind it in terms of directors, DOPs and big celebrities, ipso facto it brings up the production costs"
Sabbah's plans for Saudi Arabia are all theatrical releases, but he knows the situation means they may be on other platforms prior to that.
"Even if it is not released in theatres, we want to continue making grand productions. This is a new concept. We are talking to platforms that are willing to pay us to exclude the theatrical and the traditional windows, and this is up to them. We make big productions even if we will not be able to put it in theatres. But we will make the same kind of buzz around it."
Cedars is also looking at other new ventures. For instance, it is eying a new set of talent, namely influencers. Another element it is exploring is the adaptation of well-known Arabic novels for the big and small screens.
"We think there are some bloggers and influencers out there who have the potential to become acting talent if we train them well. They already have a large fan following. We have also bought the rights to some successful novels like those of well-known Egyptian novelist Naguib Mahfouz, and we are starting to pick out the stories that we can best adapt either for the traditional screen or for newer platforms."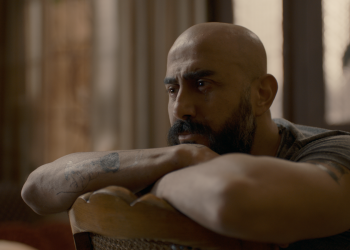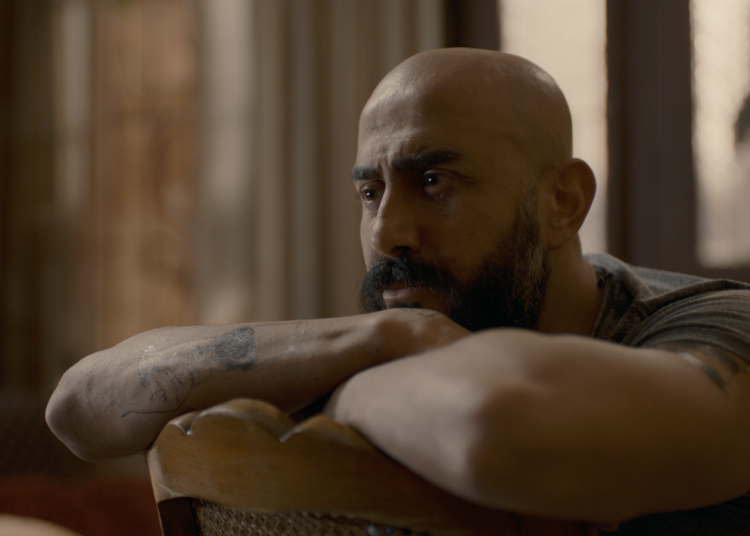 Sabbah believes this is a great period for content when one is no longer limited to the markets one operates in but has the potential to reach audiences beyond the Arabic territory.
There's so much more opportunity now. Before, we were limited by geographies. Now with the expansion of digital platforms, our market has become global, which is why we are looking to take our regional productions to international markets and have invested in dubbing a number of our Levant series in Mexico to be specifically offered to the LATAM market and so on. We are exploring new formats and constantly innovating."
Sabbah cites a new Moroccan cooking programme hosted by famous chef Rim Chami.
"We are in the last stages of finalising this production. I think we will shoot by the summer. She flies to different countries to pick up her ingredients. Sometimes she has to take a flight, but she will do what it takes to get the right flavour, because it's not just important to see the ingredients on the table but where she goes to bring them. She will then cook each time with a new family. It's a new format, but it is integrating traditional cooking and it will appeal to everyone."
With five different widely-spoken dialects of Arabic, Cedars will stick to white Arabic for this production. "The most commonly understood dialects are maybe Levant, Iraqi, Egyptian, Sudanese and Maghreb. White is understood by everyone."
Apart from the Western platforms, one other key market taking notice of Cedars Art is Turkey. Sabbah calls this a milestone.
"For years, the Arab market has bought Turkish productions, and I don't think an Arabic drama format has ever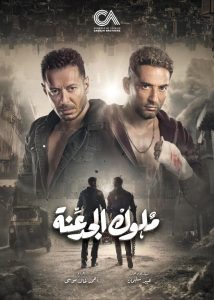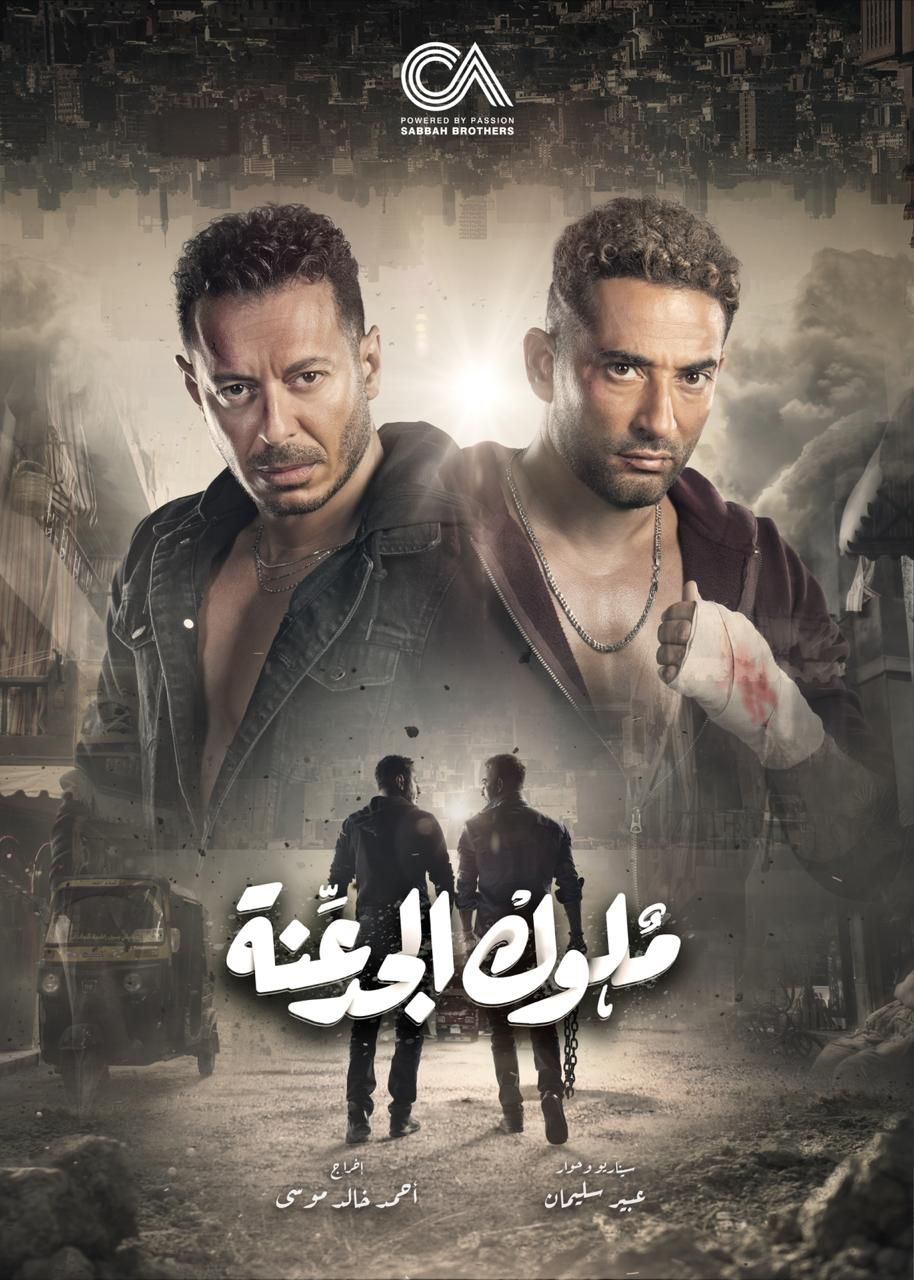 travelled to Turkey. So it's great that they are now looking to acquire some of our productions. We are in talks with an important Turkish studio to make a Turkish version of Al Hayba. It's a big market and a big competitor, and so we are really happy."
At 60, Sabbah is still replete with new ideas to ensure Cedars Art remains a powerhouse; but in our conversation, he seems to hint that old age is creeping upon him. Perhaps the mantle will one day need to be passed on to someone younger. But for now, he appears to thoroughly enjoy what he does, travelling across different parts of the Arab world, negotiating deals and ensuring that his company continues leading the way in the Arab media industry.