Ramadan has traditionally been the most important revenue-generating period of the year for the TV industry in the Middle East. This year, however, the lockdown has severely impacted productions leaving some incomplete. We ask Heba Korayem, content market specialist at Mena.tv, to shed light on the situation.
As someone who engages closely with Arabic TV channels and production houses, how would you describe the general sentiment in the content market?
The trend caused by the pandemic is rather ironic. There has been a global surge in demand for entertainment content, fuelled by the lockdown, but the existing supply has not been able to match it. In the space of four weeks, platforms like OSN reported a 35% increase in consumption on its linear platform and a 900% increase in streaming consumption since March 1 while MBC 1 reported a 59% jump in audience around that period. These figures match what's happening on a global scale, with Nielsen reporting a 36% jump in TV viewing minutes in the USA.
On the supply side, numerous high-budget productions have either been postponed or ceased. Blockbuster sequels like Minions 2 and James Bond will not be released this spring as scheduled. In the MENA region, many of the film distribution companies have forgone the theatrical window in favour of SVOD.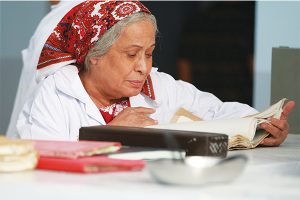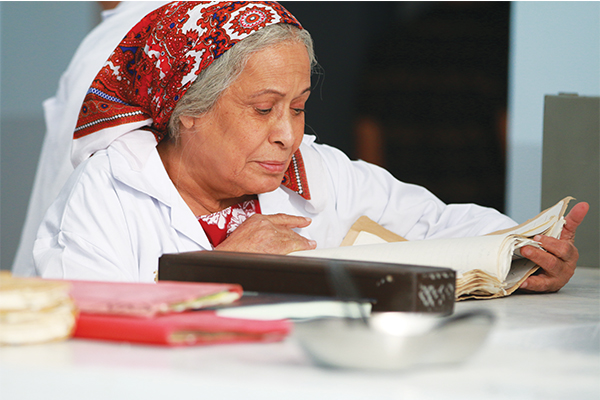 During Ramadan, viewership numbers are expected to double as it has in previous years, and most likely quadruple as people stay quarantined at home.
The ongoing speculation is that a struggle in filling grids and libraries due to a halt in Ramadan productions may mean that thousands of viewers across the region may have to settle for drama re-runs, talk shows, or imported content. However, we might be in for a pleasant surprise, as broadcasters and streaming platforms relax their conditions for exclusivity, and collaborate to share what's available, pulling off a beautifully balanced Ramadan offering between them in an effort to keep their audiences entertained.
Do you foresee the projections for Ramadan changing this year considering the pandemic?
If we look at seasonal trends from previous years in terms of Arabic series, you'll find that in the past couple of peak seasons, series from the Levant, particularly Lebanon, have been on the rise in both quality and quantity. In fact, they surpassed Egyptian productions for the first time last year, recording a 34% increase in the share of Ramadan drama since 2017. An ongoing political revolution in Lebanon and a pandemic will most likely cause a sharp decline this year in terms of output, but on the bright side, an improvement in quality could be the positive outcome of a situation like this. Khaleeji productions have also seen a 44% rise in supply over the last three Ramadan seasons according to the mena.tv annual Ramadan report, but supply is expected to slightly decline this year.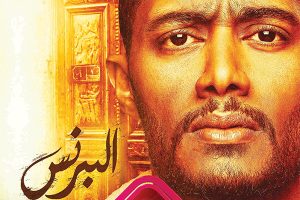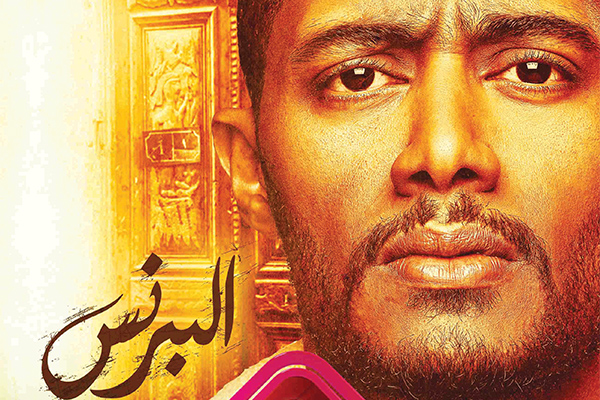 Do you think production houses will be able to complete their productions owing to the lockdown?
Up until a week before Ramadan, getting pandemic-related official information from production companies was close to impossible due to the sensitivity of the situation. Given that many of the free-to-air broadcasters in MENA generate more than 50% of their annual revenues from advertising during the 30 days of Ramadan, releasing any information prematurely can have dire consequences for all parties involved. Acquisition contracts worth millions were already signed and advertising spots on broadcaster grids have been reserved.
Any speculations on the status of big-budget titles have often been leaked only during telephone interviews by self-isolating cast members, rather than officially from production companies – mainly because the big question to which no one has an answer is when shooting will resume. Everyone was hopeful that things will ease soon, but with Ramadan here and lockdowns only partially lifted, broadcasters have stopped promoting titles they previously advertised and we have seen some revised line-ups. For production companies, this period has been the toughest.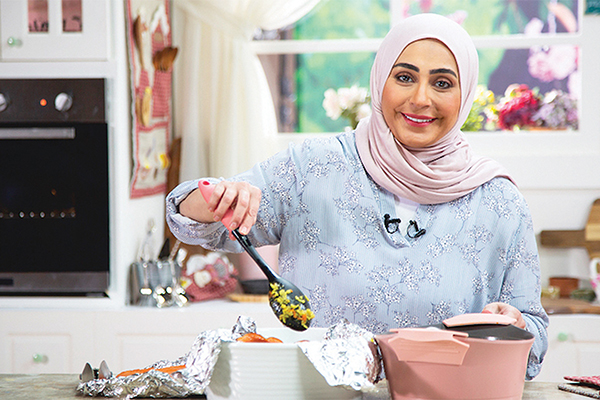 In terms of what to expect, we can break the Ramadan series down into four broad categories, based on dialect and audiences. Egyptian, Levant, Khaleeji (Gulf) and the Maghreb.
Travel restrictions seem to have affected the pan Arab / Levant series the most primarily because the lead actors and actresses could no longer travel between Egypt and Lebanon.
Will we see whole productions or semi-finished productions this Ramadan?
It is not unusual for production companies to continue shooting Ramadan series well into the Holy Month and deliver episodes to broadcasters just a day or two before they're scheduled to air. In fact, as of April 21, only four out of the 16 titles released from Egypt are complete, half of which were already complete because they were postponed from last year's Ramadan. The famous Adel Imam's Valentino is one of them, which audiences were eagerly waiting for since last season. It is hard to predict, but assuming that the pandemic doesn't cause further delays, production companies are expected to deliver episodes as and when they're ready like they have always done. Should episodes not be delivered on time, broadcasters may have to issue an apology to viewers, possibly in the form of a rolling banner over an improvised filler during the day part.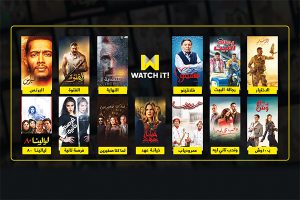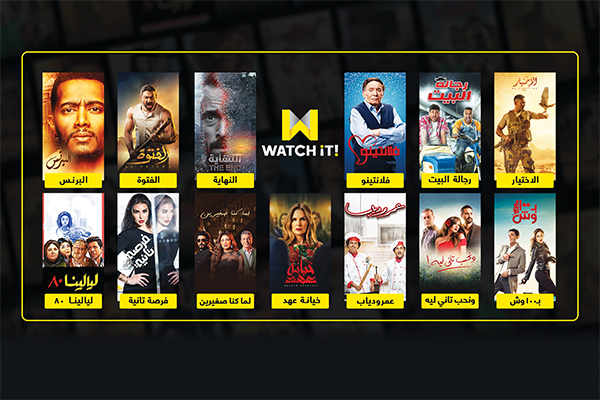 Can you name some of the completed titles and which programmes have people been waiting for?
Many of the popular channels like MBC, Dubai TV and Abu Dhabi TV have already published their most recent Ramadan line-ups. Following previous year's trends, it appears to be the same drama titles shared amongst many FTA and pay-TV channels, but with "exclusive" rights to different "regions". For example, Cedar Art's Disney format of Golden Girls dubbed Sokkar Ziyadah in Arabic, is airing exclusively on two FTA channels: MBC Masr for Egyptian audiences and Dubai TV for Gulf audiences.
From Egypt, the Al Nihaya trailer has been trending heavily on social media. This will be airing on Egypt's FTA channel ON Drama, and is promoted by its producer Synergy as the Arab world's first-ever sci-fi series. In the shocking two-minute video, we see humans on the brink of extinction in the year 2120 as wars rage and Artificial Intelligence life takes over. Social media sentiment is that the apocalyptic context of the show is relevant to the current global crisis. Its YouTube video attracted 1.6m views in just one week. Even though introducing a new genre during Ramadan has always been viewed as a huge gamble, to Synergy's benefit, the show is perfectly timed within this year's context.
A closer look at some of the other region-specific channels shows some interesting adaptations that we haven't seen in previous years. Sharjah TV, for instance, revealed that they have scaled down their drama acquisition budgets. Instead, they have prepared unique game/ trivia shows for which they're able to offer winners higher cash prizes than previous years. Game shows promoted by Sharjah TV involve audience engagement via social media or call-ins. They have cancelled their show Iftar Cannon, which used to be shot live outside around Iftar time.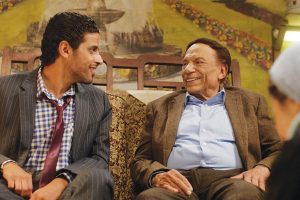 Jordan's Ro'ya TV had previously announced three hit titles from Cedars Art including Al Hayba, 2020, and Aswad Fateh by Haifa Wahbe. However, with the production house officially postponing these titles, Ro'ya TV has replaced these hit Lebanese titles with Egyptian dramas Sultanet al Moezz and Shahed Ayan as well as Syrian Drama Brokar in addition to its own popular comedy titles such as Jalta.
What are some of the productions that haven't been completed or are half way there? 
Eagle Films has so far confirmed two Ramadan series – the Khaleeji programme A Million Riyals and Lebanese title Adam's sons. Three others in the pipeline have been postponed. Government-imposed restriction of movement in Lebanon compelled all shoots to be suspended for more than a week but it appears that the rules will be relaxed with special permits being granted for shooting. At this point, Eagle Films remains hopeful that it will be able to continue shooting during the month of Ramadan.
Cedars Art has postponed some of its titles stating that five of its titles are more than 75% complete but still cannot be released on time. Two out of three of its Maghreb series will be released as planned, while four out of its five scheduled Pan-Arab dramas will be postponed, including Season 4 of its award-winning Al Hayba series. Cedars Art will also be releasing Disney's hit format Golden Girls, starring Egyptian TV icons Nadya el Gendy, Nabila Obeid, Samiha Ayoub, and Hala Fakher. Also, a talk show-style programme hosted by Egyptian star Ahmed El Sakka will be released on MBC1.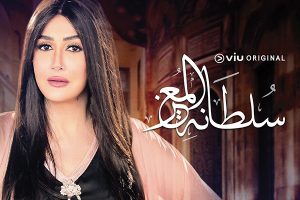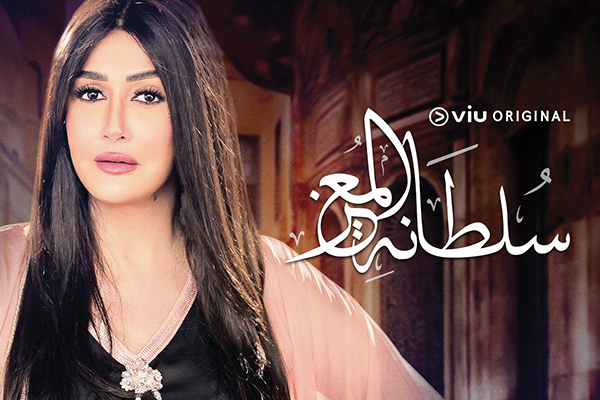 Ramadan productions in Egypt seem to be the least affected by the pandemic. Special permissions were granted to the country's main production house, Synergy/United Media Services (UMS) for shooting, although social distancing and sanitation guidelines had to be followed strictly. Also, Egyptian series have, over the last two years, been operating on tighter budgets which means all scenes are shot locally. Airport closures, therefore, did not impact the production houses.
So far, 13 of UMS' Egyptian dramas have been confirmed, and around five have been postponed due to time restrictions. All UMS productions are exclusive to Egypt's Watch It digital platform and are also shared amongst Egypt's various FTA channels in a similar pattern to last year – leaving non-Egyptian digital platforms struggling to source Egyptian titles. A couple of Egyptian production companies have managed to release one or two titles to the regional market – for example, Stars Media's El Kamar Akher El Donia, starring El Gouna Film Festival's CEO star (Bushra) in a compelling family drama. The title is also listed on mena.tv and has attracted interest from international buyers from Africa and Asia.
Any concluding comments?
I think the content creation industry is doing a fantastic job despite all the current challenges. Buyers continue to support their suppliers who have been unable to deliver on time, by promising to honour their deals and air the unfinished productions at a later time. The biggest concern right now across all industries is the economic impact on business continuity. But this also creates a new opportunity. There are thousands of hours of unseen library content around the world.
Now is the time for upcycled and imported content that broadcasters and streaming services will seek in order to add some variety to their grids and platforms.
This is a great opportunity for production companies to advertise their titles on virtual content markets to reach international buyers, regardless of where they are in the world.