Heba Korayem discusses why Netflix had to take down 'The Good Doctor' in MENA and navigates content rights in the region.
Netflix is estimated to have around 442,000 subscribers in the UAE, the most in the Arabic-speaking world. If you're a MENA subscriber, you are likely to have received a generic marketing email on Thursday, September 2 at around 1 PM Dubai time, advertising the top 10 trending shows in the UAE for the month. One was The Good Doctor, a five-season American medical drama adapted from a Korean format.
That day, MENA viewers joyfully bingeing the series were disappointed to find the last two seasons abruptly pulled from the Netflix MENA library, without any warning or explanation. Confused users ranted on social media to check whether other people faced the same issue. Facebook's Real Mums UAE group, which has more than 43,000 members, had three separate threads discussing the show's sudden removal and where to find it.
"I was on episode 16 of season three. I had it on pause, and when I came back, the whole thing was gone like it was never there," commented Sarah, who had just put the kids to bed and was eager for her nightly viewing.
Some users contacted Netflix Customer Service and were told, "We are working on restoring the show and it will be back soon."
At least five comments on one thread mentioned StarzPlay – for example, "Ladies, you can watch it on StarzPlay; you can access it if you are a du subscriber!" It was clear that some people weren't familiar with StarzPlay, and they thanked the poster for the suggestion.
Venturing out of content consumption into the world of content rights trading, situations like these are usually a result of breach of rights, a concept that the Netflix Customer Service team probably has a very hard time explaining to disappointed subscribers. Breaches like this happen due to bulk licensing deals and overlapping rights windows that need to be managed across hundreds of territories. In other countries, they can result in court cases and hefty fines.
In our part of the content trading world, it's not uncommon for distributors to mis-sell content rights or for broadcasters or platforms to offer content that hasn't been properly rights cleared, whether as a genuine mistake or 'accidentally on purpose' – the rights management tool was broken that day, the distributor who sold the rights hadn't been updated on the difference between streaming and linear rights. Another recent example of sudden removal is American supernatural series Manifest.
According to Leila Laila, a media & entertainment lawyer, holdback provisions are very common in licensing agreements, especially when it comes to international licensing of video assets. Holdbacks limit a party's ability to fully exploit the rights of a video asset even though it remains in their control.
"It gets tricky when the holdback period refers to an event – for example, following the first release of the last episode of season X by company Y, which I believe has happened in this case, instead of referring to a specific date or geographical location," she said. "Good for StarzPlay!"
We can leave the justifications to the content rights police. This piece is about what happened next.
Netflix MENA subscribers didn't need to dig deep to find out which app to download to be able to enjoy the rest of their beloved series. Social media very promptly did that job, because on the very next day the StarzPlay app had a big jump, landing in first place as the country's most downloaded app, beating TikTok, Netflix and Shahid. If StarzPlay or any other OTT platform dedicates resources to detecting breaches and holdbacks for high-rated shows, it will have powerful marketing campaigns funded by a competitor and fuelled by social media, with zero marketing budget.
You can't blame Netflix's algorithms for boosting high-performing titles. That's what they're coded to do. But in this case, things could have been better coordinated.
Moral of the story: if you're an OTT Content Acquisition Strategist for a popular global platform, it might be a good idea to secure rights for full show seasons across territories, especially if you're trying to gain traction in difficult foreign markets. Either that, or maybe enroll your algorithms in an AI training course.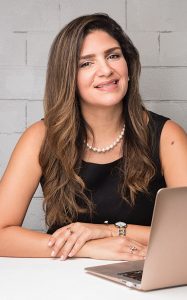 Heba Korayem is a Content Market & Distribution Consultant at H.consult.