Social media platforms play a big role in the sports ecosystem, helping rights owners to increase audiences through fan engagement and extending the traditional narrative. This panel at the Future of Sports Broadcasting Summit examined social media's influence in bringing more fans into the sports circle.
With social media creating extended opportunities for sports rights holders to engage fans, we had David Dellea, Head of Sports Business Advisory at PwC, moderate this discussion on its potential. The panel consisted of Kinda Ibrahim, Director of Global Content Partnerships (News, Sports & Entertainment), MEA and Turkey, Twitter; Rami M. Zeidan, Head of Video and Creative at TikTok; and Rosemarie Saad, Branded Content Sales Director at Saudi Media Company.
The discussion looked at how social media platforms help extend the narratives differently for commercial partners, the roles they play, and how they help drive subscriptions or engagement. Dellea explored the overarching role of social media within the larger media ecosystem and asked where it fits – as primary screen, secondary screen or complementary.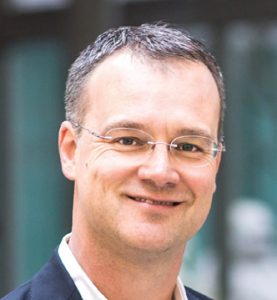 Zeidan commented that TikTok serves as an independent screen where the team witnesses an "amazing onboarding of lots of big clubs, federations, players and much more that has allowed us to build an ecosystem where sports has its own ongoing narrative, whether it is in health and fitness, football or basketball".
Ibrahim pointed out that Twitter sees itself as a complement to rights holders, offering partners "an incremental audience" and creating "fan engagement". She defined Twitter as "the world's largest couch, where fans flock together to watch, converse and cheer for their favourite teams, leagues and athletes".
"This was intensified during the pandemic, where stadiums had no audience. Players were playing without audience, so rights holders were relying on social media to extend that fan engagement. We saw a massive surge in user growth last year – over 27% in monetisable daily active users and over 34% growth in video watch-time, to reach over 3.5bn views daily."
To Dellea's follow-up question on how Twitter works with rights owners to drive more business, Ibrahim explained how it worked with Saudi Media Company.
"We worked with the Saudi Pro League, which is massive on Twitter. Near-live short clips were published through our portals in almost real-time; so as the match was happening, the publisher published their best clips from the match in real-time. Last year alone, we had over 91m tweets around it. Basically, they were simulcasting on Twitter so it was on TV but also on Twitter in terms of live matches. We also partnered with BeIn Sports to drive subscription."
As a broadcast network, Rosemarie Saad explained that for the Saudi Pro League, "Communication went out through multiple touch points and multiple channels, especially Twitter. The engagement is great because from a commercial standpoint, we see year after year the same TV-sponsoring brands cross-promoting the same content on social media, especially on Twitter in Saudi Arabia. I think the aim of having multiple channels broadcast football content derived from the main game will help leverage each other's audiences and extend that reach."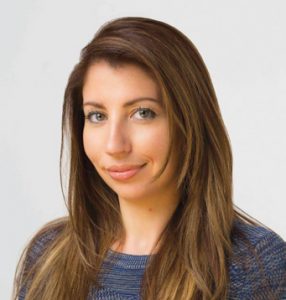 What TikTok has done phenomenally well, according to Zeidan, is "create an active community of broadcasters, clubs and celebrity players, professional players, and then the long tail of creators who are online".
"Today, if you look at the current sports properties, they live separately on different channels. You put all of that together in one place and you have TikTok. The football clubs are all onboarded on TikTok. The global players, the influencers and anyone with a passion for sports found a place on TikTok to communicate their passion. All of a sudden, everything converges on TikTok. During Covid, we did a massive football freestyling challenge that allowed people to just keep moving.
"What that does, to publishers and brands in particular, is they allow themselves to play around with the sports narrative, to speak to the sports fan, so they are able to tap into different dimensions of the sport. And it also gives everyone a chance to have an ongoing communication or an ongoing flow of content throughout the year."
Dellea asked Saad if there was a fear of too much dependence on social media as a gateway to content. She brushed off these concerns, saying that "Saudi fans are super expressive" and social media enables them to boldly express their sentiments, especially with no stadium experience to offer.
The panellists agreed that rights owners come to their platforms to achieve something specific.
Zeidan cited the case of Al Hilal Club from the Saudi Pro League, and said social media gives greater access for different brands to come together.
"This means I can see my favourite player doing TikToks. I can see how they are enjoying and participating in challenges, and I can also participate with them. Al Hilal Club from Saudi Pro League had 150,000 followers within the first ten days of joining TikTok. Their hashtag now has over a billion views, so there is a lot of fan connection because we are extending the conversation."
He called this "an extension of the narrative".
"We keep focusing on the full picture. How can we build real-time access to what's happening, how can we build a connection with the brand – i.e., the player and the club – and how can we really nurture the community? Today, we focus a lot on the underground clubs that are not known, because there is a lot of affinity to global platforms like the English Premier League, compared to local platforms. How can we increase the equity of our local ecosystem, our local players and our local commentators? In that narrative, building a full ecosystem in its full dimensions of global, local, small and big – that is what we are trying to do."
Dellea asked if consumers suffer from an overload of content as a result.
Saad remarked that the same game on different platforms appeals in different forms to different users, and so that is not a concern. Ibrahim added that it's not just about churning out a lot of content, but about "timing, the frequency, the quality and the type of content".
"You want to make sure you are not just sharing clippings and postings on social media, but catering to that type of platform. So polls, voting, a conversational card, anything that helps you keep the fan engagement going on that platform is very important."
Zeidan added that we are still only at the tip of the iceberg when it comes to how much sports content is available online.
Asked how social media platforms see themselves evolving differently from mainstream media, Ibrahim maintained that Twitter's execution has always been different.
"We live streamed the first 45 minutes of golf matches in a PGA tour, for example, and if anybody wanted to see the rest of the match, they could subscribe and watch it at the platform of the rights owner. That is what we are going to continue to do. The execution and the format will be different. The aim is to have it sustainable and long-term and to build this consumer habit, and build a sustainable relationship with the rights owner."
Zeidan maintained that new opportunities will unfold for the rights holder to expand the narrative.
"The expansion of the narrative then starts playing on 'here's our biggest property, our biggest bet, but you know what, here's our seven to eight other properties as well that we need support to build'. And we start having this conversation under the umbrella of partnerships, rather than that of buying and selling."
The panel concluded with Saad saying that broadcasters and rights owners see great benefits in working closely "with social media and adjacent platforms to provide users with almost real-time content that is right on TV".
"The monetisation opportunities are endless here when it comes to identifying the routes for brands to leverage from sponsoring content or creating online activity, competitions around some games or promotions and so on. In the region, we still have great room for development when it comes to transforming the industry's data into actual revenue.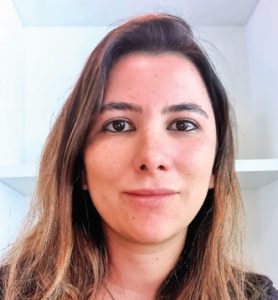 "So today, thanks to technology, sports entities can acquire centralised systems that can connect to different existing systems or different existing touch points such as merchandising, ticketing, loyalty programming software and so on. The better these industries and entities can combine those and create actual profiles of these fans, the better the brands will be able to leverage. I believe the more you know your fans, the better you can personalise the messages and create relevant content, so they can then turn into customers."
Ibrahim stated that rights holders should look at the benefits of "keeping the content on their own platform, versus where the audience actually is, versus what the audience wants to consume … Massive growth cannot come from just existing on one platform. It has to exist on multiple platforms. It is about devising strategies about how you can exist on them and what they can provide."
The panel also discussed the younger generation's greater propensity for e-gaming and esports, and how media houses use these platforms to engage with and access them. "That these e-games are derived from the real game and players is a good touch point to communicate with them," said Saad.
With new realities continuously emerging, the panellists felt that social media platforms would be able to capitalise on the current sports scenario and use it to drive subscriptions for sports rights holders.