In an exclusive interview with BroadcastPro ME, Star Trek Beyond's Executive Producer Jeffrey Chernov speaks about filming in Dubai and how he plans to make Star Trek a truly universal franchise You chose to film outside North America; have your expectations been fulfilled by filming in Dubai? There's something about filming outside North America. When the […]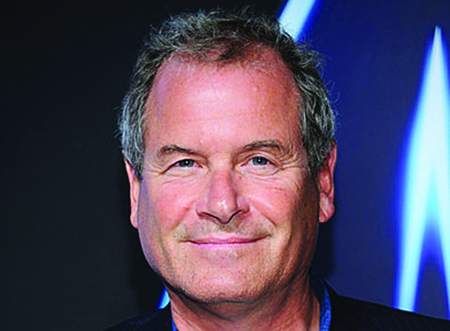 In an exclusive interview with BroadcastPro ME, Star Trek Beyond's Executive Producer Jeffrey Chernov speaks about filming in Dubai and how he plans to make Star Trek a truly universal franchise
You chose to film outside North America; have your expectations been fulfilled by filming in Dubai?
There's something about filming outside North America. When the cast are in LA, they go back to their homes, but here they spend a lot more time together, and I actually think that they have become closer, and that has a big affect on this movie. You don't have all the responsibilities you would normally have at home, so you end up being more focused; that's where the bonding comes in. So taking that on the road did a lot of different things for the franchise.
Going from Vancouver to Dubai was another step of the process; what we're doing is very big here. It's even bigger than what we were doing in Vancouver. As I tell my kids, the closer you get to the finish line, the tougher it gets. The cast and crew, however, really came together in Dubai and we've got amazing stuff done here, so hopefully the distance will translate into something really exciting on the screen.
Has the filming location helped rejuvenate the franchise?
It's about the desire to step it up and wanting to deliver something bigger and better to the audience. Certainly having the responsibility of the 50th anniversary hasn't made it any easier. Everyone really got behind it and knew the importance of the anniversary, but here, there's a responsibility towards a franchise that's been out there for five decades. We definitely have the technology and professional know-how to support that, so let's hope that we have done a good job.
Is it important to you to take this film to more nationalities?
Now we're into the third instalment of the Star Trek franchise, and what we're doing is extremely difficult because we have to stay true to the fan base and build on the success of the previous two movies. And I think on this one, we're going to kind of stretch it towards the new fan base and, at the same time, not disappoint the older 40 to 50-year-old fans. It's hard because they are a tough audience, but hopefully we have the right formula and I think we've got the right movie to do it.
In terms of using local extras, grips, cameramen and so on, is there a legacy aspect to the production?
As part of their efforts to try and build an international film community here, Dubai has done a great job in terms of building great state-of-the-art stages. They clearly need more movies; that's the next step in making sure this place becomes an international film hub.
What does a producer look for? They look for the incentive, that's a big thing, and then they look for the stages: big square feet in terms of building space, crew and equipment, which is called infrastructure. Dubai is almost there, it just needs more films to have more and more crews.
What cameras did you mainly use on this film?
We shot with the Alexa, which is one of the top three digital cameras. The interesting thing about movies these days is that you sit down and talk to the director, and you talk about where you want to go to shoot the movie, but now it becomes about format. Format has become a very big conversation for directors, as has film versus digital. So there's these conversations about large-format 65mm. The problem that they are facing is about the exhibition and how you want your film to be viewed.
When we shot Mission: Impossible, we shot film and we also shot 65mm film, and we were able to project that on IMAX in the biggest format possible. Now digital is really taking over, but in the digital world there's no room for films shot by 75mm, so that's the biggest challenge for directors who still want their films to be projected onto the bigger screen. There's a lot of work that has to be done for laser projectors, and it's going to happen. Unfortunately, exhibitors are behind filmmakers and they have to catch up, so once that happens, we'll have a whole explosion of how you will view your movies.
How does a director strike the right balance between technology and human emotions?
You always want to shoot as much as you can on camera. That's key because it just looks better, and we always try to include set pieces and make things more interactive. That's what makes you feel that you are indeed there in the midst of the action. No doubt, visual effects have evolved hugely, and they continue to amaze me as a filmmaker. But we have to be careful; it can be too easy, and we don't want to lose the side of the storyteller that attracts people to the movies. It actually should be driven by emotion. And why I say this is because there are some films out there that pound you with VFX until you're deaf or dizzy, and after that they lose their audience. So I think studios, directors and producers have to be smart about how they create sequences that allow audiences to take a breath and be excited by the next one coming.
What will set this new instalment apart from the Star Trek we know?
I think part of it is in the direction given by the new director. It's interesting that in Mission: Impossible, it was an intentional decision that each one will be directed by a new director. That's because a new person brings a new vision. Peter Jackson's The Lord of the Rings or The Hobbit are really entertaining movies, but they have the same director. It's about having a fresh set of eyes and fresh ideas.