Over the last year, StarzPlay has beefed up its sports assets. The most recent addition is the TATA Indian Premier League (IPL) 2023. In an exclusive interview with Vijaya Cherian, Maaz Sheikh, CEO and co-founder of StarzPlay, discloses why the streamer has gone after sports content and the value it brings to the platform.
Just a few days into Ramadan, you have one of the most sought-after sports assets on your platform. Can you elaborate on why the IPL deal is important?
This is our first year carrying the Indian Premier League (IPL), and we are really excited by it. Our journey with cricket started about a year ago. We've carried the Asia Cup, the T20 World Cup, the Pakistan Super League and we've also been carrying all of the India and Pakistan home series. So the only major event or tournament we were missing was the IPL, and now we have it.
It's been a very competitive process, but we felt it was important for us to secure the IPL for several reasons. For one, the Indian diaspora in the UAE is a sizeable audience and most of them love cricket. And on top of that, the relevance and importance of the IPL has expanded beyond the South Asian expat base. Before, it used to only attract audiences across the subcontinent like India, Pakistan, Bangladesh, Sri Lanka and Afghanistan, but it has now become a relevant product for even expatriates from the UK, Australia, New Zealand and South Africa. We were carrying all the other major cricket events, so the IPL sort of completes that circle.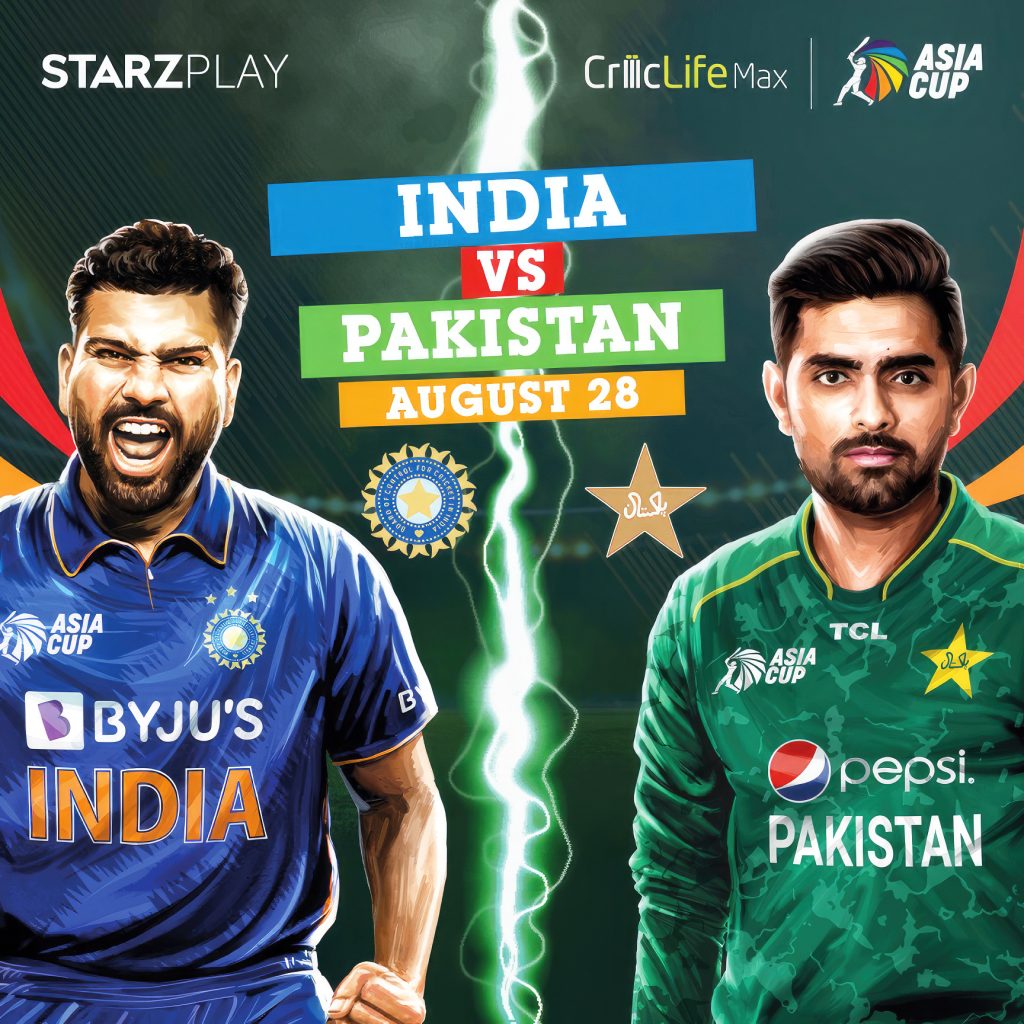 This is running on multiple partner platforms such as Elife and Switch TV alongside StarzPlay. Given e& is a StarzPlay shareholder, are you concerned about product cannibalisation? How have you tried to differentiate your offering from theirs?
I think it's about giving customers more choice. If the customer would like to see it as part of their existing eLife subscription and they don't have a separate cricket package, then they may want to just watch it as part of that package. But if they are a sports buff and would like access to other sporting events as well, such as rugby, football, UFC, etc, then StarzPlay offers an expanded offering. It's more about offering choices to the consumer, and it's a good thing they are not forced to rely on one provider. For us there will be some overlap, but it would also give us more reach.
We also have some special differentiators. On top of the IPL feeds, we will be adding scores and analysis updates within our app, as well as linking that dynamically to our social media for engaging with our viewers. Essentially, we will have real-time updates on social media. We're using an AI-driven software solution that we have licensed for this. It takes the real-time scores and puts it on social media, but it also does some predictive scoring, and I think we can have some fun with that on social media with our fans.
We also have an EPG, where someone who logged in late into a game can simply rewind, say 20 minutes back, and start watching. Or if they're coming the following day and have missed the previous day, the matches will be available on demand for the entire tournament.
What is the subscription fee for StarzPlay's cricket package?
Existing cricket subscribers do not pay anything, as it's part of their package. For new subscribers, it's AED 25 ($6.79) for a month.
What are some important trends you have noticed with sports subscribers?
On StarzPlay, over 60% of consumption happens on big screens. If you are a cricket fan, you can appreciate how small the ball is and how quickly it moves, so people probably want to watch that on a big screen. StarzPlay offers that feature.
It's Ramadan and you already have a lot of new additions to your content. This could just see your subscriptions shoot up, I presume?
We are expecting a similar spike to what we had when we announced the Asia Cup. Anyone who watched the Asia Cup with us is likely to come back for this. From our previous experience, two days leading up to the event is when most of the sign-ups happen. In the week leading up to the events, we usually see a 10x increase in sign-ins. Then two or three days leading up to the event, that volume peaks.
There are two types of peaks. One is the total number of sign-ups, which we have to be ready to handle technically, because sometimes there are limitations on how quickly credit cards can be processed. So on the one hand, we need to be able to handle the total number of sign-ups. Secondly, leading up to the start of the first match, there's a window of maybe two or three hours when everyone is trying to sign up. And so our systems really have to be ready for that three- to four-hour peak when concurrent sign-ups take place. And sometimes we have to handle thousands of concurrent sign-ups in the three-minute window leading up to the match. And that's where the technical challenge comes, in making sure that those concurrent thousands of users that are trying to sign up for the service are all able to get in and do not get any errors.
We know that sports is a very different animal from other entertainment content. Could you explain some fundamental business differences?
Sports is a very different business from entertainment, especially from a marketing and awareness point of view. With sports assets, you don't have to build awareness about the product. They already have a fan base. So unlike our horror original Khaboos, for instance, which we marketed two months before launch to create awareness about it, sport has greater global visibility. As everyone knows about it, marketing it is a lot more efficient. What we have to make sure, though, is that when people search for IPL, for instance, we come up on Google search and we are very visible on social media.
From that point of view, the acquisition cost of a sports customer is far lower than that of an entertainment customer. And therefore, a sports asset is a plus. But this audience is very event-driven, which means we must work really hard to retain them for entertainment. Our mantra here in the company now is "You come for sports and you stay for entertainment". That's what we are trying to do – to bring them in with a sports event and hopefully they will stay to watch the entertainment too.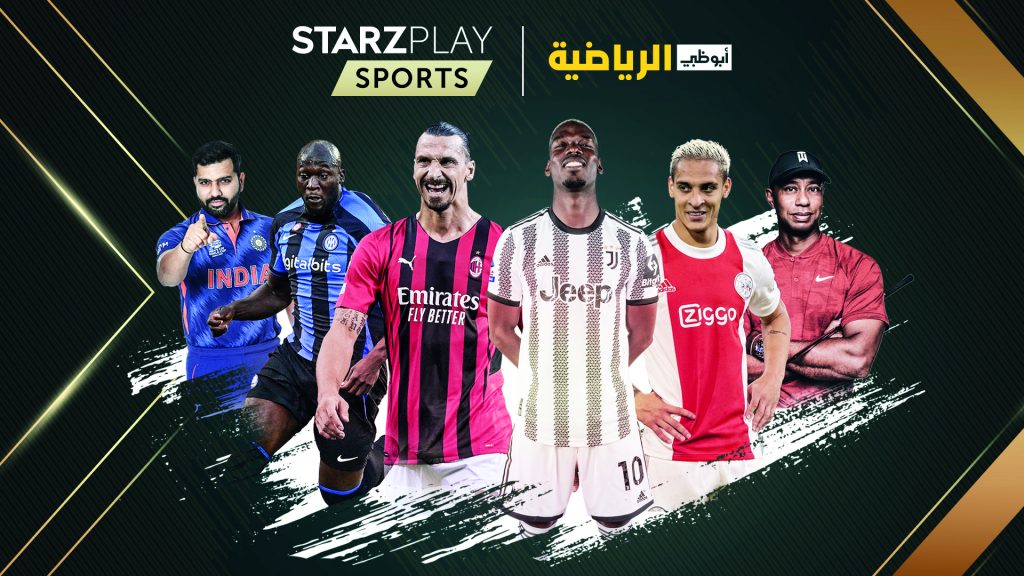 On the tech side, what does the addition of sports assets entail and how is it different?
We have had a whole year and a half to build on our experience based on the previous cricket events we have streamed. We've optimised our technology since then to ensure an awesome experience for our customers. But again, the technology is utilised very differently because shows can be watched at different times, but live sports events are usually watched at the same time. This concurrency demands a different architecture, and our infrastructure has had to scale to accommodate thousands of concurrent users on the same feed. That was new for us, but we've gradually built that up to a good level. Our first major sporting event where we saw over 20,000 concurrent users was the World Cup qualifiers.
So overall, it appears to be a very different business from entertainment. But the biggest advantage we have had is that it has allowed us to reach a completely different audience.
One of the other challenges we have in this part of the world is that the audience is very fragmented and their interests are diverse. There are a few Hollywood shows perhaps that travel across all these segments. So you really need to develop a product for each of these segments if you're going to build scale. That's what we have done. We started with Hollywood then expanded into anime, Turkish programmes, then Arabic, and gradually sports with the UFC, cricket, football, NBA and so on. And each time we add a new segment to our portfolio, we are able to draw in a new set of audience that we previously did not have.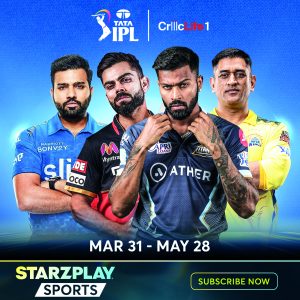 TATA IPL League available on eLife, Switch TV and StarzPlay
Evision, the media and entertainment arm of e& life, has acquired the exclusive broadcast rights for the TATA Indian Premier League (IPL) 2023. The IPL will run from March 31 to May 28, 2023 on CricLife1, which will be available on eLife, Switch TV and StarzPlay.
The IPL is a men's T20 franchise cricket league founded in 2007 and the most attended cricket league in the world. It is annually contested by ten teams based in seven cities and three states. The top four teams will compete in the play-offs, with the final taking place on 28 May.
All 74 matches are available on the StarzPlay app, alongside year-round cricket including ICC events, major T20 tournaments, tests, ODIs and the T20I series, including all India and Pakistan home matches.
StarzPlay Sports is also home to premium international and regional tournaments such as Serie A, the Dutch Eredivisie, the UFC, All Elite Wrestling, EuroLeague and EuroCup basketball, World Championship Boxing and NBA League Pass.