When Covid-19 hit the world, news organisations were the first to take action, innovating extensively to retain the audiences that had come to their platforms for information. Robyn Peterson, CNN CTO, and Leo TuckerBrown, Engineering Manager at the CNN Abu Dhabi facility, share insights on how CNN fared.
News was big during Covid. Can you share figures on how CNN fared, and which platforms did better? How are you changing your strategy to suit the new normal?
CNN has more unique visitors and multi-platform video viewers than any news organisation in the world. With such an intense news cycle in 2020 and news pouring in from all over the globe, users turned to CNN in historic numbers. In 2020, CNN reached its largest digital audience in history, averaging more than 200m global unique users a month on CNN platforms.
How are new technologies changing journalism, and what role does smart engineering play in the new media landscape?
Technology has been at the core of journalism since its inception. From the printing press to radio to TV, and now the internet, modern media consumption is changing faster than many media organisations can handle. The media industry faces pressure from audiences to deliver best-in-class product experiences, competition in the advertising market against the major social platforms, and attacks on integrity around the truthfulness of their editorial content. As a result, many media organisations have rushed to debut shiny gimmicks, but it's the engineers and technologists who are behind the advancements and who are pushing boundaries on what is possible. They have the vital role of bringing journalists' great stories to audiences in a way that's fast, smart, easy to access and sustainable. The best consumer experiences are built by hiring amazing user experience teams – from product managers to designers to engineers – who love to move the needle forward.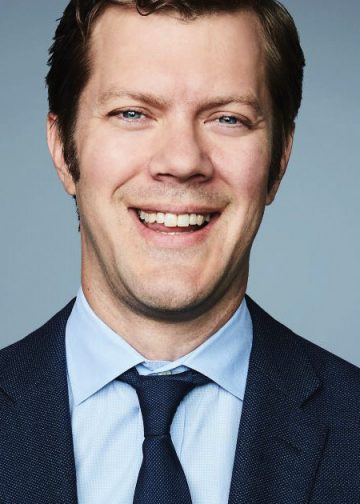 Do you think the future of news formats is mobile? Where does CNN stand in this regard?
Mobile isn't just our future; it is our present. The majority of users come to CNN on mobile devices, and have for some time. News is always breaking, and the smartphone is critical to worldwide user news consumption and experiences. Almost everything else is supplementary to the phone. That said, consumer experiences can be multi-device, and each device has its role that may vary from user to user. Someone may prefer headlines and alerts on their phone, then dive into features on a laptop, but catch up on long-form video on their smart TV. Knowing your consumers, and how they want to consume your content, is a vital prerequisite to building the best consumer experiences to satisfy their needs.
What are your thoughts on the vertical format? Is this something you already have or are considering?
From a mobile point of view, vertical layouts are certainly something we explore as we look to bring our content and products to users in a variety of formats. But it's something we want to be smart about, taking into consideration the space and how we use it. It's not just about making sure the content fits in the aspect ratio; it's more about what content is on the screen and what the user interface is like.
How is AI being used within your organisation?
The democratisation of artificial intelligence, including personalisation and machine learning, is going to be critical in the advancement of digital news products and experiences – especially since audiences now have some baseline expectation for customisation. It's not only about creating content to meet a one-size-fits-all experience anymore; rather, it's about how that content can be delivered and the intelligence behind that distribution. And a great experience extends to making the best environment for advertisers and brands, who are eager to deliver positive, great experiences to their customers.
"The democratisation of artificial intelligence, including personalisation and machine learning, is going to be critical in the advancement of digital news products and experiences – especially since audiences now have some baseline expectation for customisation" – Robyn Peterson, CTO, CNN
As a CTO, what are some of the challenges in newsrooms today? How are you addressing them?
In today's world, it's all about the user and building innovative experiences inherently for them. Users are going to continue to demand and expect instantaneous, personally relevant and seamless experiences whenever they want it and wherever they are. So most of the challenges we face require us to think about what these product innovations are going to be, and how are we going to develop them.
We prioritise innovation and growth above everything else to meet these demands, and have an acute awareness that we must continue investing heavily in a product and technology team that supports not just the newsroom, but the entire organisation. To ensure our success, we have built – and continue to build – a cross-functional and holistic group that works to power user experiences, allowing people all over the world the ability to engage with our journalism, storytelling and services. The task of breaking down the walls between our content, audiences and advertisers is one of our biggest challenges, but it is what we constantly work at to ensure the best needs and interests are delivered to our users.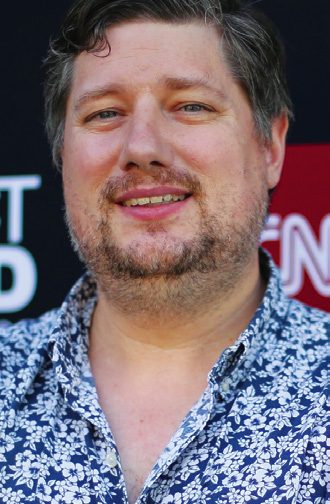 Leo Tucker-Brown shares the latest developments at CNN in Abu Dhabi
CNN has had a TV studio in the UAE for over a decade now, and our technology has evolved over that time. Older digital and HD systems have now given way to more sophisticated IP-based systems, giving us a smart and flexible road to the future. Those technologies have also enabled us to seamlessly communicate with our other bureaus and field teams.
We will soon be moving to a brand-new facility in the new Yas Creative Hub, so we're currently planning our new presence there, which is tremendously exciting. This will be a major investment for us in the region. It will be great to be at the centre of the media community at the Hub, and the blank canvas there gives us some exciting opportunities to work with. Watch this space.
One key thing that distinguishes us from other news organisations is definitely our field anchoring, which is something our Abu Dhabi-based team specialises in. We often take the studio to the story, which enables us to give our viewers that front-row seat on history that CNN is renowned for.
In practice, that means employing a mix of new IP technology with tried-and-trusted cellular and satellite comms techniques. Every news story is a learning experience in that regard, and we are always evolving our approach. In recent years, our UAE-based team has covered stories such as the Pope's visit to the UAE, elections in Israel and Iran, the Special Olympics and more, all anchoring in the field.
CNN's engineering expertise has been forged in some often quite extreme situations, whether that is in a conflict zone or a natural disaster, or in the restrictive security environment of a political summit or other global event. That constantly pays dividends for us when we're looking for solutions to the kind of unexpected problems that field anchoring throws up.
As a global network, CNN has had to respond to Covid all over the world in different ways. Here in the UAE, while we faced some logistical hurdles during the early lockdown, we were back into the bureau relatively quickly. We've been broadcasting CTW from our Abu Dhabi programming hub since July, which is almost unique within our international network, albeit with staff working a blended schedule to ensure Covid protocols are met.
Many of our colleagues in other countries are still working from home, and we have anchored high-profile shows from people's living rooms, often for many months. Those same field engineering techniques have come into their own in that situation. For a show like Connect the World, we're working with colleagues out on assignment, but also working from home in Atlanta, London and New York, and then in our bureaus and studios too. It's an extraordinary logistical challenge, but the working practices we've evolved function incredibly smoothly. We have barely missed a beat.