BroadcastPro ME reached out to some manufacturers and solution providers to ask what they thought were some of the key drivers behind IP adoption in the market.
The need to migrate to IP and cloud systems has been slowly building up over the last couple of years but it reached a new state of urgency with the recent Covid-19 outbreak, which continues to deter companies from resuming full-time, on-premise operations. They also look at solutions that are most in demand in the current scenario, the opportunities and challenges they foresee moving forward and how important the Middle East media market remains in terms of IP deployments.
Gordon Brooks
Executive Chairman and CEO, Zixi
Over the past few years, we've seen the broadcast industry shift from expensive, inflexible hardware defined contribution and distribution solutions to more flexible and dynamic software-defined solutions that rely on IP distribution for live and live linear video.
This migration towards IP and specifically hybrid IP networks is due to a number of factors: the rise of consumer cord cutting, affecting how and when content is consumed, the need to provide a faster time to market, the shift towards cloud virtualisation, the increased desire to move from a CapEx to OpEx business model, relentless pressure to cut costs, and the impending localisation of 5G and its impact on how much C-band will be available for broadcast in the future. Covid-19 has been a catalyst for even more change to build out remote capabilities.
As the industry shifts towards transport over IP, we have witnessed the need for a software-defined video platform to provide a comprehensive range of interoperable solutions needed to manage and enable distribution of broadcast-quality content at scale.
Despite the prevalence of this "IP adoption" trend, we still see an opportunity to convince some industry hold outs that unmanaged IP networks can be as, or even more reliable than satellite and fibre when architected correctly, and that a software-defined video platform provides the essential tools needed to future proof their virtualisation strategies. The current climate has spurred a movement towards virtualisation and remote monitoring and operations. Zixi's software-defined video platform can help media companies navigate that transition expertly without sacrificing continuity of broadcast operations.
Our customers in the Middle East include leading broadcasters, content owners and service providers who use Zixi for contribution, monitoring and distribution of live linear video to studios, satellites, OTT platforms and more. I made a trip to Turkey in early March this year to visit our customers and was delighted to see that the major broadcasters, TV stations, OTT providers and satellite companies there are customers of Zixi.
Phillip Myers
CTO and Chair of the Advisory Board, Lawo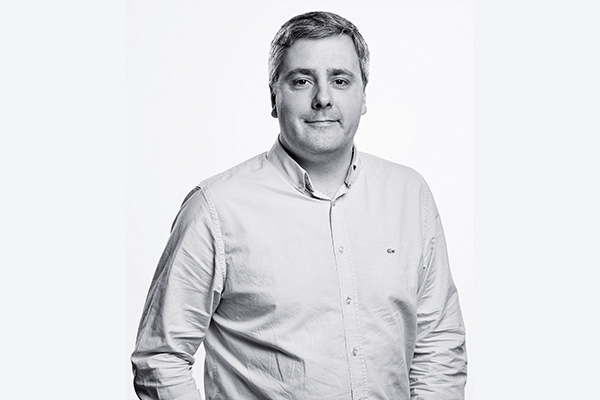 At Lawo, we have taken the view that the industry adoption and transition of IP-based technologies into the live production segment of the broadcast ecosystem should be seen as a product in itself. Lessons learned have shown us that a boxed product approach and not a solution-based approach to delivering multi-vendor, interoperable IP systems at scale provides unnecessary complications and delays for customers within their time critical projects.
In recognition of this market shift, we recently restructured our product portfolio within a new business unit known as Media Infrastructure, as we felt that the definition of "broadcast" is clearly becoming a restrictive term, especially as we see an increased convergence of both real time, non-real time essence and control data on what we call intelligent infrastructure.
In addition, over the last 18 months, we've seen that there're three clearly defined application areas that benefit from the introduction of IP-based edge devices and controlled infrastructure – new studio/facility builds, large multi-format outside broadcasting (OB) trucks and fly pack/remote production solutions. In all three application areas, Lawo has seen significant year-on-year double digit growth globally through the successful delivery of IP solutions, whether that be at NEP Australia (Andrews hubs and trucks), Game Creek Video USA (Bravo, Columbia and Gridiron trucks) or SIC Portugal (New broadcast facility).
And whilst we continue to enjoy increased demand for IP solutions in the Middle East across both television and radio customers, we believe that this demand will only further accelerate over the next 12-18 months as we see major live sporting events and new studio facilities continue to be hosted and built in the region; placing even greater demands on both the LAN and WAN infrastructure as well as the operational workflows that overlay it.
Industry trends and direct customer feedback continues to highlight the migration from traditional legacy baseband infrastructure to IP as a key driver but equally, we see an increased customer demand for workflows enabled by remote production, whether that be centralised production, or a completely distributed remote production solution enabled by virtualisation of existing technology or the introduction of cloud-based technologies. Whilst there are clear indications that we are reaching the crest of maturity in respect to native IP edge devices and advanced workflows associated with mono granularity audio handling and complex segmented routable networks, we believe our existing product portfolio is well positioned to address the application demands of today, as well as those of the future. 
Rafael Fonseca
VP Product Management, Artel Video Systems
Broadcasters are adopting IP to take advantage of four key benefits, namely, cost-effective scaling in terms of space, power, cooling, and equipment; flexibility in managing all media flows; the potential for creating new and improved live broadcasting; and the ability to use one network for all media flows.
Controllable software-centric solutions will be at the forefront of the IP transformation. Our mantra is "deploy one and change functions as needed," and the software-defined Artel SMART Media Delivery Platform allows broadcasters and service providers to do just that.
The IP migration gives us the opportunity to "refresh" our customers' workflows by merging two worlds: audiovisual/media and IT. While this convergence offers endless opportunity to create new workflows and provide better audience experiences, it also introduces complexities across the media workflow. The main challenge for us and other solution providers is to increase support and services while supplying tools that simplify operations.
The IABM estimates that 36% of companies have migrated less than 40% of their technology infrastructure to IP, so vendors still have plenty of opportunity in this space. The industry is north of $50bn a year with single-digit growth numbers, and we'll see a modest increase as novel content (e.g., gaming, second-tier markets, customised viewing, betting with real-time content viewing) continues to become mainstream. New entrants will create their own niches and markets, but eventually become elements of a consolidated market.
We've had success in the Middle East market with our FiberLink product line and expect to see increased interest in our Quarra and DigiLink/InfinityLink product lines by service providers that support broadcast applications. IP use cases for the region include remote production applications, media flow consolidation via IP for all cases and audio-over-IP transformations of studios, TV and radio stations, and performing arts theatres.
Chuck Meyer
CTO, Grass Valley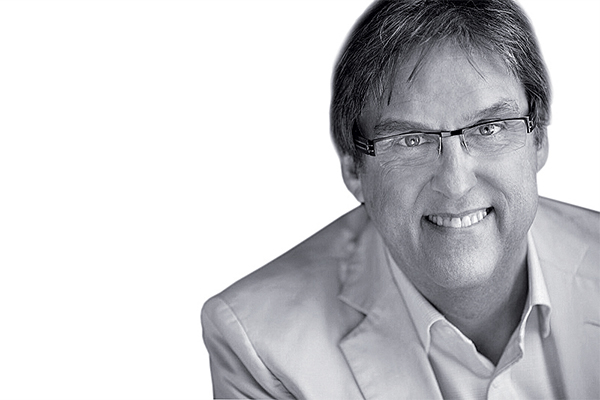 IP technology is being adopted as a mainstream replacement for traditional SDI in an effort towards developing more flexible, format-agnostic facilities. IP helps broadcasters build a facility that can easily accommodate new, rapidly evolving software tools and applications. It enables access to a wide range of delivery platforms – from online to social media – and easily combines with user interface products, such as cameras and switcher control surfaces. In a different aspect, customers are seriously planning their cloud futures. The goal of these designs tends to be cost optimisation, globally distributed systems and scalability without compromising resilience or security.
IP in the building is presently most in demand – it gives customers the future-ready capability and agility they need to be successful in a dynamic market.
We are also seeing a rising demand for cloud-based solutions that allow broadcasters and content producers to leverage public cloud, private, on-premises data centres or hybrid environments, initially enabling master control and remote production applications.
The Middle East is a very dynamic and diverse market; IDATE predicts that the region's TV sector will see a growth of 30% between 2016 and 2021. We see tremendous opportunity for growth as the industry embarks on the next phase of technology transitions – whether migrating to new formats, adopting agile, future-proof infrastructures, or embracing remote/distributed production.
More specifically, Middle East broadcasters and service providers are faced with the challenge of meeting the demand for more multi-format production (4K / UHD / HDR) and multi-platform delivery and having to produce content more efficiently. They need to leverage flexible, scalable and agile infrastructures that can support higher resolutions and unlock new business opportunities. IP answers these challenges.
Last year, we secured a project with ATV in Turkey, incorporating both IP routing and 12G SDI infrastructure and we are currently engaged in several IP-related initiatives and proof-of-concepts (POCs) across the region.
Allen Broome
CTO, MediaKind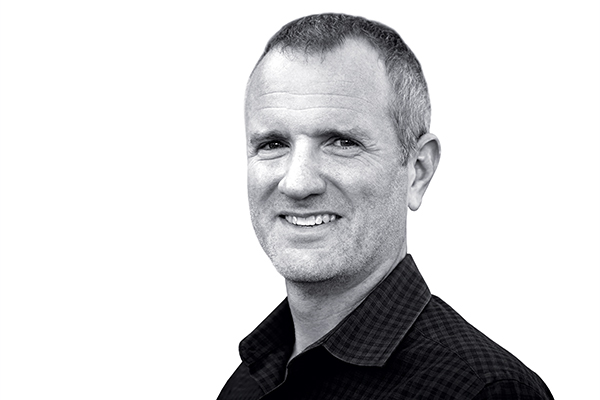 IP has touched almost every aspect of the creation, processing and delivery of rich media content. IP-based media processing workflows will facilitate enormous transformation for the media industry, particularly in terms of flexibility, agility, compatibility and scalability, as well as enabling production and content delivery providers to reduce time-to-market for highly valuable content and services.
Fully software-defined media workflows within the broadcast world start at the production level from studio cameras, to editing suites and progresses through content processing and distribution.
As consumer demand for live content will increase towards the second half of the year, broadcasters and operators, will again be faced with the challenge of growing bandwidth costs and keeping pace with launching a multitude of live services.
The reasons for migrating to an all-IP future are compelling and have gone beyond applications such as OTT or real-time internet video delivery and are now permeating across use cases at industry start-ups and major international broadcasters. These include enabling remote production workflows and facilitating higher quality content such as 4K UHD and HDR. Through the adoption of IP cloud infrastructure, and standards such as SMPTE ST 2110 throughout the broadcast chain, broadcasters can provide the necessary agility to develop new, faster go-to-market services, while retaining video quality and high levels of availability.
The Middle East is a hugely important segment for growth; the emergence of new OTT and pay-TV providers puts broadcasters under pressure to deliver services across multiple platforms, giving consumers more content on any screen. By 2024, SVOD revenues in the MENA market will reach $2.13bn, according to forecasts from ResearchAndMarkets, with SVOD subscriptions rising to $26.51m.
MBC Group has been one of the standout players in MENA in recent times, having diversified its revenue streams by offering subscription services such as online video platform, Shahid Plus, where it is offering content from the likes of Disney, Fox and Spotify. The sheer number of partnerships and service offerings it has created alongside a wide range of telecom operators, pay-TV operators, mobile operators and content producers further underlines its recent success.
We are also seeing considerable technological growth in the MENA region. Major Middle East broadcasters and operators are diversifying their offerings to cater for a wider array of audiences on multi-platforms, such as OTT, on-demand and live streaming options.
Samir Isbaih
VP-Sales, Middle East and APAC, Pebble Beach Systems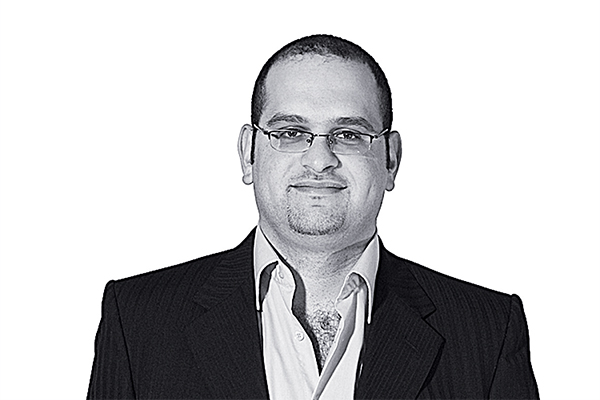 In our experience, the single largest driver in the big IP projects we have seen to date is the move to new premises. Those customers have taken the decision not to deploy another SDI infrastructure, but to use the greenfield site as their opportunity to implement an IP facility. In so doing, they are able to take advantage of cost savings from deploying COTS hardware, and the increased agility which an all IP install delivers.
In the past few years, IP adoption has increased due to the benefits of moving off premises to handle playout from a co-located data centre, a privately owned data centre, or the public cloud, cost savings due to decreased need of rack space and power consumption, and there are compelling cases for handling disaster recovery operation and business continuity systems in the cloud.
There has been a 500% increase in the use of remote workflows since the beginning of the global coronavirus pandemic. Broadcasters are looking for the most effective solutions to help them adapt to the current situation and look at how they can further enhance and amplify business continuity, which will undoubtedly become the new standard moving forward.
The Middle East is a key market for us and has been for many years. With a large installed user base, our solutions control more than 400 channels across 17 countries at around 70 sites in the region. A recent example is with Jordan Media City, which upgraded their entire portfolio of 18 channels to our Marina control automation tool. We also supplied Intigral with eight new channels and remote access capabilities for playout, even during the strict lockdown status.
Andy Warman
Director of Playout Solutions, Harmonic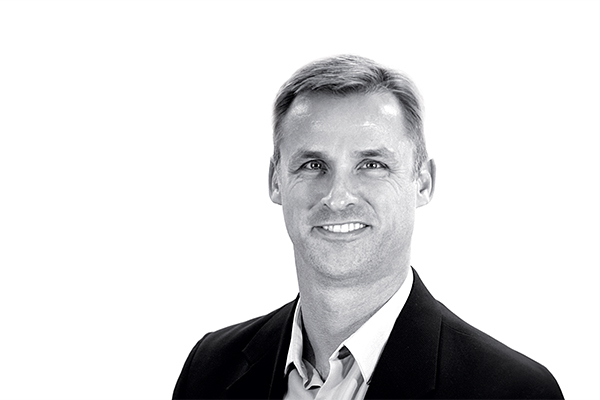 IP gives you greater freedom in several ways that are meaningful for live IP workflows. These include greatly reduced cabling, particularly within a facility or for OB applications, easy support for UHD HDR without needing 4x3G SDI or limited cable lengths of 12G, density improvements and therefore rack density, HVAC and other savings for the networking core, SMPTE ST 2022-7 redundancy and the convenience of independent video, audio and data flows that can be managed by each receiver for processing.
Many of the implementations we have done are with greenfield sites and complete replacement systems. Our customers are replacing entire SDI-based systems and going all IP. We are also seeing a great deal of future protection taking place, where our customers do not need SMPTE ST 2110 now, but expect to need it in the future. Just like the SD to HD migration, they want to buy equipment that is future proof so they can make a transition when they are ready without reinvesting.
The rate of change in performance of SDI is far slower than with IP. IP not only offers us huge improvements in bandwidth capacity from a smaller footprint than SDI, but it also enables more COTS-based compute and storage to be used. An added benefit is that it fits within corporate IT policies and budgeting.
The growth in popularity of the cloud — whether on-premises datacenters or in the public cloud — implies you have an IP solution. This is a key catalyst that will drive the adoption of IP.
The main challenge is the learning curve involved with implementing and maintaining network-based systems for real-time video. Along with the training aspects, the approach to monitoring and maintenance is very different compared with SDI.
IP technology has become a key requirement in any new (greenfield) or refresh project in the Middle East, and we are noticing an uptake in traction for IP technology to be implemented.
Michael Lätzsch
Broadcast & Professional Video Division Manager, Ikegami Electronics (Europe) GmbH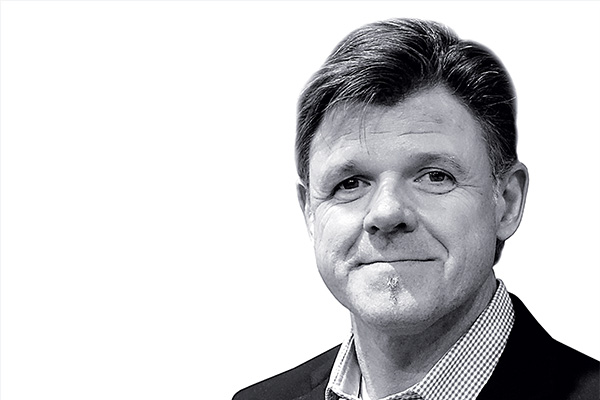 The key driver throughout the broadcast market is the need for greater production efficiency. IP technology delivers in that respect by increasing the range of choices available in the way live content can be televised from a traditional studio environment or from an off-site location.
A key opportunity for IP is also in bringing together video, audio and control signals under one roof, resulting in increased flexibility and scalability while simultaneously decreasing costs significantly. A common protocol will change the way we connect and use different services and devices over a single network. A single cable carrying IP data can transport many types of signals simultaneously, greatly reducing the number of cables traditionally needed in SDI infrastructures. The ability to use compact IP-routers also saves space in confined environments such as OB vans.
The current challenge is to find standards that the entire broadcast industry can agree on so that TV broadcasters and production companies can have confidence in their future investments.
Few production companies will want to retire their entire SDI hardware overnight. Ikegami advocates a soft-transition strategy.
Mobile TV production, both from traditional OB trucks and satellite-connected digital newsgathering vehicles, is a widespread technology throughout the Middle East. As an example, Ikegami UHK-430 and HDK-99 cameras were chosen for a recently completed 4K OB vehicle designed and built by Milan-based broadcast systems integrator Aret Video & Audio Engineering. The vehicle was commissioned in time to cover the Qatar National Day festivities.
The Aret project is based on traditional OB principles with camera control under the supervision of a producer located inside the truck. IP facilities can be added very easily at any time in the future, allowing robotic camera to be controlled from a production centre located in another city, another country, even another hemisphere. The financial savings are potentially enormous because only a small OB team has to be sent on location. They can then focus entirely on system setup and continuity rather than on minute-by-minute production decisions.
Mario Diaz Becar
Director of International Sales, Primestream
There are a lot of challenges, as well as benefits, facing broadcasters making the transition to IP. Customers are looking to transition by taking innovative paths and IP-based workflows give them the flexibility they need to face today's technical challenges and opportunities, such as remote editing. At the same time, IP-based signal ingest and playout can add efficiency layers to an expensive, legacy SDI infrastructure.
For example, we find that customers are looking for solutions that allow the broadcaster to ingest any IP stream and output the content via SDI in real time or play out via the IP NDI protocol or HLS for the live streaming through CDNs. Media companies are dealing with an ever-increasing number of input sources and an ever-increasing number of output channels. This is a huge opportunity to increase revenues, but at the same time, it's a challenge to manage the flow of media assets and reduce the operational cost.
Video is exploding as a means of communicating with audiences, whether it's produced by a news organisation, a corporate or government entity, a broadcaster or a production facility.
The challenge is to support the vastly increasing number of codecs being used in the same ecosystem without the need for a third-party transcoder.
Many organisations today are looking to manage media and distribute content to one or multiple destinations for internal purposes or external communication. Nowadays people make smart decisions based on information, research, and the experiences of others. More than any other time in history, your digital footprint needs to be perfectly managed. 
It's clear there will always be a market for live television, based on the steady number of viewers for sports and news programming, so there's still a major requirement for fast-turnaround workflow solutions for these genres. At the same time there is an increased demand for high-production-value content over OTT platforms, which requires supporting both real-time and file-based UHD content workflows.
Broadcast productions are making use of the increasing internet bandwidth available in the Middle East to deploy IP-based signal capture and playout workflows with fast turnaround. Higher-bandwidth connectivity in remote locations makes it possible to produce fast-turnaround news shows for the first time, and production and connectivity tools on a media asset management layer are being deployed to enable maximum leverage of content.
Michael Pfitzner
VP Newsroom Solutions, CGI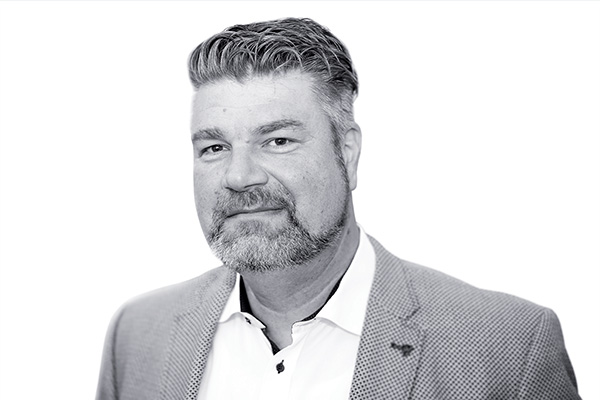 IP adoption is primarily driven by changing viewer habits, the demand for more content, and the need to be less reliant on old hardware and tech, and the move to more flexible web-based, remote solutions. 
In light of the recent shifts in the industry due to the ongoing health epidemic, continuing to tell the story is key. Solutions that support the remote production and facilitation of the newsroom and assist in remote radio production are vital in enabling journalists to research, structure and plan their deliveries in advance. These platforms will continue to help draw on the importance of storytelling, allowing journalists to share topics and contributions across TV, radio and online to achieve a more cohesive end result.
If the recent, rapid changes in broadcast workflows are anything to go by, adoption to the cloud in the coming months and years is inevitable and will surely become the universal norm. Under the circumstances of a global crisis, broadcasters are under immense pressure to deliver efficiently and effectively and must have the ability to work remotely. Broadcasters who hadn't already instilled some sort of remote capability likely ran into significant challenges and obstacles when lockdown measures went into place, and the adoption of more flexible, remote workflows can future proof and streamline those vital methods of delivery.