Canadian broadcaster CHEK TV has invested in Snell Advanced Media's fast news production solution SAM VIBE.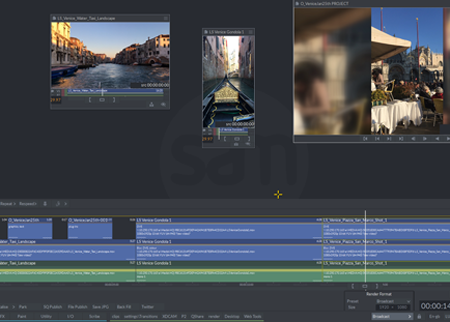 Canadian broadcaster CHEK TV has invested in Snell Advanced Media's fast news production solution SAM VIBE.
An employee-owned, independent broadcast station in Victoria, Vancouver Island, BC, having just celebrated 60 years of trusted news broadcasts, CHEK TV wanted to be able to deliver news via the web and social media, as well as traditional broadcast. VIBE can capture any feed – regardless of format or aspect ratio – and incorporate it into a news package. Furthermore, the system allows a single production team to handle all inputs, produce and deliver content to any platform in any format.
VIBE provides CHEK TV with a unified workflow that allows it to deliver news to air and to social media platforms in seconds. The system is highly scalable and integrates with the broadcaster's Octopus Newsroom system.
Jason Sokoloski, Chief of Technology, CHEK TV commented: "It is very important to us as a broadcaster serving our community that viewers can access our news in a way that suits them – whether that's via a TV screen or a social network. As a small broadcaster we have limited resources, so it makes a huge difference to be able to deliver our content in new ways without having to add additional complexity or staff. The SAM workflow allows us to do everything we need, and more, and they worked closely with us to deliver a system that is right for us. Furthermore, SAM is the most forward thinking of the many solution providers that we researched."
CHEK TV has also invested in SAM's Go! multiplatform editor for HTML5 editing and social media publishing. Using Go!, production staff can access VIBE content from any location using a browser.
Ed McGivern, VP, North American Sales at SAM said: "Audiences now access news in an ever-growing number of ways and VIBE was developed to help broadcasters meet this demand without the need to add production staff to deal with online and social media platforms. VIBE also allows customers to handle user generated content and easily incorporate it into their news production. We're very excited to be working with CHEK TV on this project and helping them to deliver their content in new and innovative ways."