Image Nation Abu Dhabi is looking for the next generation of filmmaking talent as part of its Arab Film Studio competition.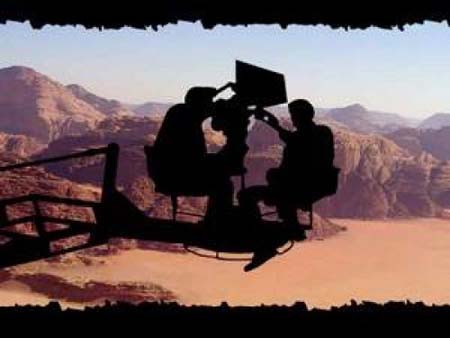 Image Nation Abu Dhabi is looking for the next generation of filmmaking talent as part of its Arab Film Studio competition.
With submissions for two courses now open, prospective students can apply to be part of AFS Documentary and AFS Scriptwriting programmes, respectively.
"We are very excited to be opening two Arab Film Studio courses simultaneously and continuing our quest to find the next generation of talented regional filmmakers!", commented Alicia Gozalez, Head of Training & Development at Image Nation Abu Dhabi.
"The beauty of these courses is that they offer something truly unique in their different specialism, meaning there is something for everyone. Plus all our filmmaking programmes are at no cost to the student making it completely accessible".
Arab Film Studio Documentary, now in its fourth year, is open to all UAE residents and is the only dedicated training programme in the UAE to offer invaluable coaching in documentary-making.
The multi-disciplinary course involves workshops, mentoring and assignments, culminating in the production of a 10-minute final short film which is judged by a panel of internationally acclaimed industry experts. The winner receives an internship with Image Nation's documentary department responsible for internationally acclaimed productions such as He Named Me Malala and Anwar Roma.
Student documentaries have uncovered some fascinating and inspiring stories, covering issues from Down Syndrome to Female Genital Mutilation (FGM). Previous winners of the initiative have gone on to have great success worldwide, with over 110 international festival selections.
Alawi Shareef, winner of AFS Documentary 2015 said of the programme: "Taking part and winning AFS Docs has opened a path for me into the world of filmmaking. The support from Image Nation post-competition has been second-to-none and they are helping to enter my films into international film festivals which is very exciting".
AFS Scriptwriting in association with Dubai Film Market, the industry arm of the Dubai International Film Festival, returns for its second year after an encouraging inaugural programme in 2016. AFS Scriptwriting is chance for students to put dreams to paper and learn how to perfect scripts for the big screen under the guidance of several industry spearheads.
The five-month programme provides mentoring from some of the film industry's finest instructors, including a three-week intensive workshop covering all disciplines of scriptwriting including story concept and character development. The training is followed by a three-month assignment to write a short film screenplay that is pitched to industry experts at the Dubai Film Market. The winning screenplay will be produced into a short film by Image Nation Abu Dhabi with a budget up to AED 100,000.
Eman Talal Alsayed was announced winner of AFS Scriptwriting 2016 and commented on her experience: "Winning this competition is just the beginning for me as I am now turning my script into an actual production! With access to the best producers and post-production staff I am incredibly excited for this journey, which is helping to build on the skills I learnt on the course and cement my confidence as a filmmaker".
Although there is just one overall winner of each AFS competition, at Arab Film Studio every finalist is a winner, gaining priceless experience in the exhilarating field of film. The program-come-competition celebrates five years of premier film training in the UAE.
Michael Garin, CEO of Image Nation Abu Dhabi said: "Arab Film Studio continues to grow year-on-year and the competition is the most popular it has ever been. As well as teaching the fundamentals of filmmaking, it provides world class training and international internships, which ultimately contributes talent to the regional industry"
As a precursor to this year's programmes, Image Nation will be embarking on a roadshow in the Emirates to enlighten prospective students about the competition. Attendees will hear from course instructors and previous students, as well as special guests from the world of filmmaking.
The roadshow will visit Dubai's Knowledge Village on March 21st and Creative Lab in Abu Dhabi on March 22nd (Doc workshop) and March 29th (Scriptwriting workshop).
Submissions for AFS Documentary close on April 22nd and AFS Scriptwriting on April 30th, for more information and to apply visit www.arabfilmstudio.ae