Through this agreement, LeoSat will provide Supernet with over 3Gbps of capacity on its low earth orbit (LEO) network infrastructure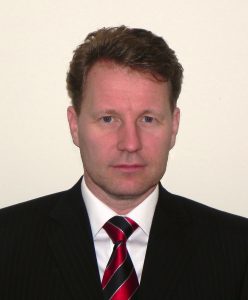 LeoSat Enterprises has entered into a strategic agreement with Supernet, a satellite network service provider and systems integrator in Pakistan, specialising in end-to-end satellite based GSM backhaul and enterprise networks.
Through this agreement, LeoSat will provide Supernet with over 3Gbps of capacity on its low earth orbit (LEO) network infrastructure.  LeoSat?s network combines the speed of fibre with the ubiquity of satellite ideal for cellular and enterprise networks, enabling Supernet to offer a full portfolio of local to global integrated communications solutions to facilitate the key business processes of corporate, SME and individual customers.
As cellular protocols become more and more sophisticated and cellular use accelerates, there is an ever- increasing need to transport cellular signals for long distances, at high speeds, in high volume and native form. For existing and emerging market telecom operators, LeoSat offers significant advantages as its latency, timing and transport are in compliance with the network standards of the newer 4G, 5G and LTE cellular systems.
LeoSat?s system with lower latency and stronger end-to-end security compared to traditional satellite and terrestrial solutions used today is achieved through a unique architecture utilising inter-satellite laser links, creating an optical backbone in space with fiber-like symmetry at gigabit per second speeds. It also provides unprecedented security as the data is encrypted from end-to-end across the network, with no terrestrial touch points.
LeoSat?s Chief Commercial Officer, Ronald van der Breggen, said: ?We are delighted that Supernet, an established and highly respected provider of communications services has chosen LeoSat to take its infrastructure to the next level, ensuring its leading position in the data communications industry of Pakistan and South Asia. The LeoSat constellation offers a completely new dimension in terms of connectivity and we are already seeing a high level of interest from a number of key markets such as, enterprise, finance, government and energy?.
Shams Arfeen, CEO of Supernet said ?Leosat represents the next major step in the evolution of satellite communications networks. With access to LeoSat?s innovative infrastructure, customers across a wide array of verticals will be able to use a game-changing service which redefines satellite connectivity in terms of capacity, latency, security, efficiency and coverage?.
LeoSat is currently working with Thales Alenia Space, a company with unmatched expertise in designing and manufacturing LEO satellites, to finalise the manufacturing plan, paving the way for the production and deployment of the entire constellation.