The overall SVOD base will grow to 4.2 million by 2021 in the MENA. This will still only represent 1% of global subscriptions.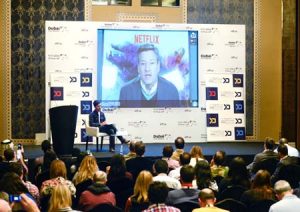 Netflix and Amazon are struggling to make headway in the Middle East and will together take just 21% of the local subscription video on-demand market this year, according to IHS Markit.
According to the analyst group, the absence of a local base resulted in a relatively weak launch in the region, leaving the two  companies with just one fifth of the market in 2017.  On the other hand, entrenched players are struggling to push subscriber numbers up, despite working together, in many cases, with the local telecommunication companies.
The current market leaders in the MENA subscription video market are regional broadcaster MBC's Shahid Plus and Starz Play, according to IHS. Local brands Icflix and Seevii, global incomers iflix and Viu, and pay-TV operator OSN's Wavo are also competing for share.
IHS Markit estimates that SVOD services will reach 1.3 million subscribers for MENA as a whole by the end of 2017, but predicts that the overall SVOD base will grow to 4.2 million by 2021. However, this will still only represent 1% of global standalone subscriptions.
For IHS, low income levels in much of the region outside the Gulf, together with low bank-card penetration, are likely to hinder the development of SVOD beyond a relatively small elite.
IHS expects that international players with strong localisation strategies such as Starz Play Arabia, iflix and Viu, and homegrown offerings such as Icflix, Seevii, Wavo and Shahid+ will contribute significantly to growth.