OTT and pay-TV companies are reported to have lost around $9.1bn in revenue due to piracy and account sharing in 2019 alone. Experts convened for a virtual meet last month to discuss how to tackle the ongoing challenges around piracy.
The evolution of video services over the past years has changed content consumption patterns as well as the dynamics of content and piracy. Account and credential sharing and illegal live streaming have all ushered in a new era of digital piracy giving rise to the need for a new policy, and a change in strategy on multiple fronts from end users, solution providers, distributors, law enforcers and other stakeholders in the chain.
The panel discussion at the MENA Anti-Piracy virtual conference attempted to understand some of the recent trends in piracy, and how solution providers and end-users are collaborating to address this, both regionally and globally.
Panel participants included Hanif Khan, Director of Anti-Piracy and Content Security, OSN; Hashim Ossaily, Regional Sales Director, Synamedia; and Kieron Sharp, CEO of UK-based content protection consultant FACT (Federation Against Copyright Theft) with BroadcastPro ME Editor Vijaya Cherian moderating the panel.
With the rising demand for entertainment during the lockdown and the proportionate spike in illegal streaming, Vijaya questioned how piracy has evolved in recent times, especially within the OTT space and what measures were being taken by the industry to address this in different markets.
Taking the Pirates to Book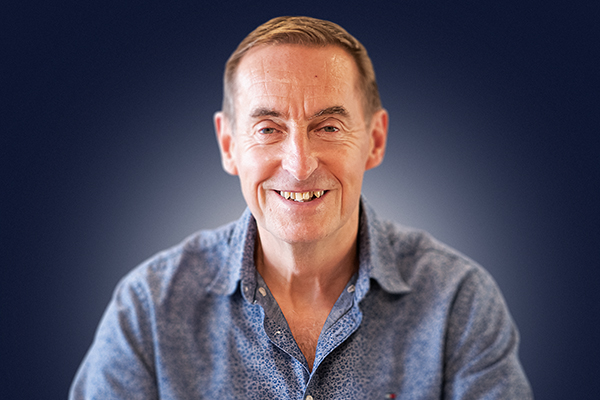 Kieron Sharp, CEO of FACT, which has several sports and broadcast entities in the UK and globally among its clients, pointed out that "technology has especially made it easy for pirates to make content available illegally".
Although it takes two to tango with both pirates and consumers participating in piracy, Sharp said FACT's efforts primarily centred around "targetting those who make it available".
Hanif Khan, who has been with OSN for the last 15 years, agreed that like FACT, the pay-TV network goes after the pirates. He also advocated strict enforcement and agreed that awareness amongst consumers played a critical role in containing piracy.
"At OSN, we take a two-fold approach to fighting piracy. One is the on-ground enforcement actions that we undertake with the local authorities. We are present in all our core markets. How this works is, we gather information on piracy sellers and users, and plan enforcement action on them through local authorities. This action can either be administrative or criminal, conducted by the local authority. The objective is to ensure that piracy is minimised, and its distribution and supply reduced."
The pay-TV network has invested heavily, in recent years, to guard its premium content, which includes films, drama series and other entertainment programmes. In fact, it probably has one of the region's most comprehensive anti-piracy strategies in place, including a strong monitoring and legal team, a well-designed in-house tool, collaborations with MENA stakeholders and close links with law enforcement agencies to ensure swift action is taken.
Sports piracy
One of the most pirated assets, however, across the world is sports content.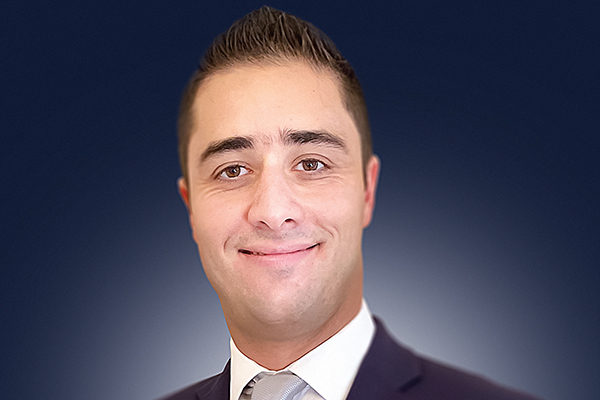 Hashim Ossaily shared findings from a recent report released by Synamedia on the piracy of sports content. The report revealed that 83% of viewers that watch sports regularly on a weekly basis access illegal pirate streams while 71% of the frequent users that were accessing illegal content were actually learning how to access these pirate services from YouTube videos.
"There are a number of factors that lead to piracy among consumers," Ossaily pointed out, listing economic factors, lack of support on devices, unavailability of content in specific markets or apps and the convenience that pirate sites offer as some of them.
"Some people just don't want to pay for premium content. But there are others, who may have subscribed to a specific service that does not have the rights to a football match they want to watch, or their app may not work on some devices. Then, they look for alternatives. The ease of usability of pirate streams is also becoming a big problem. They make it easy to connect to the content with a simple link and although there are some pop-up ads, you can still access that content. With a legal provider, you may need to contact them and either seek support for your device or buy a set-top box or subscribe."
Strategies to counter piracy
This led the team to discuss some of the strategies global and regional players are undertaking to address piracy.
Sharp remarked that FACT has resorted to law enforcement on occasion, working with the police and other entities to try and prevent the illegal distribution of content. FACT has also helped prevent access by strategically blocking servers, for instance, for two hours and making it impossible for illegal viewers to watch an illegal stream.
"The ultimate sanction of criminal prosecution can be very effective and acts as a deterrent for offenders and in some cases, two-year sentences have been handed down. Likewise, blocking servers has also been very effective in preventing illegal streaming," Sharp confirmed.
OSN has an in-house Platform Security Information System (PSIS) tool, with which "we crawl and monitor all our premium assets, to detect whether they are being pirated across all forums over the internet," explained Khan.
"We try and ensure our assets are not shown anywhere else other than the legitimate distribution platforms. Once piracy is detected, we have a process of sending out Infringement Notices. Once the reporting is done, we have a thorough follow-up process to make sure those hosting companies or ISPs take down that content."
He added that OSN has been actively pursuing content pirates and has helped police and administrative authorities to conduct raids in such markets where they operate.
Between January and September 2020, OSN worked with local authorities to help conduct a total of 50 raids across Egypt, Saudi Arabia and the UAE. Around 4,600 boxes were confiscated, thereby, ensuring that the number of pirated boxes were in low supply in the market during the early months of the Covid-19 outbreak.
"During the same period this year, we had 241,000 Arabic infringements removed for 102 titles that are exclusive to OSN. There is a success rate of 90-92%. On the Western content side, 362,000 infringements were reported for 307 titles OSN had exclusive access to. Here, the success rate in removing the infringements is around 65%," Khan said.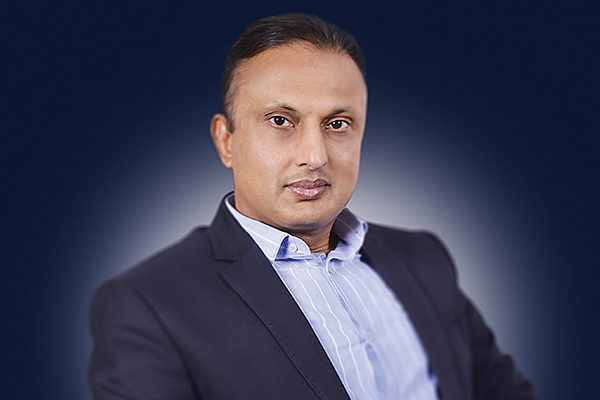 Apart from that, OSN had success getting 5,000 hours of live streams removed, and 11,000 free IPTV subscriptions and playlists detected over the internet.
When asked why the pay-TV operator preferred to keep its anti-piracy efforts in-house instead of outsourcing it, Khan defended the decision saying international vendors may not have the market intelligence that OSN has gathered over the years about specific MENA markets. More importantly, the operator has a greater ability to monitor its Arabic premium content internally, he added.
However, he clarified that OSN does work with suppliers where required, citing Synamedia as its CAS provider.
Synamedia, as a vendor, has a three-pillar strategy to address piracy for its clients, commented Ossaily.
"Those three pillars include monitoring, detecting and analysing and then, creating an action plan along with our customers to create disruption," he said, adding that Synamedia has robust OTT security solutions in place.
"Many of the components of our portfolio are based on the challenges that we've seen in the market. We have an active defence solution, an interesting credential sharing solution as well as OTT security solutions that are focussed on content protection DRM, device security, STB security and so on," he added.
Cutting off their revenue supply
One effective way to counter pirates has been to cut off their funding and permit zero visibility on legal platforms.
FACT, for instance, worked with the ad industry as part of a multi-agency initiative called Operation Creative to prevent advertisements from going on websites involved in digital piracy.
OSN has also successfully taken down 14,500 ads from global e-commerce platforms such as Amazon, e-bay and Haraj as well as social media platforms.
Collaboration and Consumer Awareness is Key
Ossaily called for collaboration between broadcasters, vendors, and service providers to ensure a full-throttle attack against piracy.
"Everyone must work together, and it starts with understanding the pirate's motives," he said.
One of the key loopholes that pirates exploit is working across different countries that have different jurisdictions and laws on piracy, making it tougher to catch them.
"In the Netherlands, for instance, piracy is considered a civil offence," commented Sharp.
"In Germany, they have very different laws to other parts of Europe. It is a matter of adapting our processes and our enforcement activity to the laws of those countries. And even in the UK, the laws in Scotland will be different from the rest of the UK," Sharp said.
The MENA region is also a complex labyrinth to navigate. For example, operators like OSN have to deal with 23 different jurisdictions, commented Khan.
The panellists agreed that, equally, awareness was critical to moving consumers back to legitimate services.
Khan said: "In most of the cases, customers are not even aware that they are accessing pirated content because, nowadays, pirated services also operate on a subscription-based model."
He pointed out that OSN carries out numerous awareness campaigns and workshops on multiple platforms to educate consumers on the seriousness of the crime, the cultural and financial implications as well as how the data and identity of the end-user can potentially be stolen through hidden malware on these pirate services.
The Dangers of Account Sharing
Account sharing has opened a new avenue for pirates to exploit the content, the panellists agreed.
A Cordcutting study showed that Netflix loses $2.3bn in revenue each year in the US while Amazon Prime Video is estimated to be losing at least $540m while Hulu loses $480m. Another study from Hub Entertainment
Research suggests that 31% of all streamers have shared their passwords with people they live with. This number more than doubles for streamers between the ages of 13 and 24 and reaches a whopping 64%.
Explaining why account sharing is a concern, Khan said: "If I am a legitimate customer, I can access three to five devices with one user credential. If someone has access to my user credentials, it could potentially be used for streaming the content illegally by a pirate. So that's the threat."
OSN has seen a couple of cases, where legitimate accounts have been misused inadvertently, Khan said. This primarily happens when consumers start using unlicensed content or apps on their devices, making them vulnerable to data theft.
The panellists also highlighted that piracy was rampant on the IPTV front. Sharp agreed that "this is the most prevalent means of streaming illegal content in the present time as it covers all of the devices that are used to access the content on the internet".
Ossaily concurred, commenting that IPTV is a big concern as most of Synamedia's customers "have bigger IPTV platforms than OTT platforms".
The Need for Human Intervention
When queried if AI and blockchain technologies could potentially serve a purpose to counter piracy, all the panellists concurred that while technology brings big benefits, human intervention remains critical to stopping pirate networks.
"Pirates have their own circles and continue to evolve just as we do. So, a lot of human intervention is required today. While we are trying our best and using all the knowledge that we've gathered over the decades to try and put in more automation, artificial intelligence and other elements to reduce the manual work to ensure solutions remain effective, the role of humans continues to remain important. This is why we have an extensive R&D department," Ossaily said.
Sharp gave two reasons for backing manual intervention.
"One, pirates are real people working in cyberspace. And we want to find those real people. Second, it is important to have some form of manual checking of what you do to prevent false positives i.e., going after the wrong people, just because of the way something has been constructed."
In the case of OSN's monitoring system, though most of the crawling is automated, there remains a manual intervention phase to always verify and validate the information/data for errors, added Khan.
Key takeaways from the discussion were the need to be unrelenting in the fight against piracy and to collaborate with all the stakeholders.
"You have to keep on doing it. People have said that some of the actions we take feel like whack-a-mole. But it does have an effect. So, whatever your action is, whatever you've decided to do, your end goal is to be relentless and competitive. Fighting piracy is not a one-off solution," Sharp concluded.
Contagion most pirated title this year
In a separate presentation, Christopher Elkins, co-founder and Chief Strategy Officer at MUSO, also took us through some impressive data on how Contagion, a 2011 American production, suddenly became one of the most pirated titles during the onset of the coronavirus pandemic not just globally but also in MENA, with Egypt, the UAE and Iran topping the piracy list. He also shared some interesting stats on piracy trends from January to September 2020 in MENA, where surprisingly, the traditional spike in piracy that is expected during Ramadan actually took place prior to the Holy Month this year, coinciding with the lockdown.