Less 3D this year and more 4K, improvements to workflow and concentration of distribution to multiscreen seemed to capture most of the attention at the NAB show in Vegas this year. Canon News Cameras XA20 and XA25 The new Canon cameras showed us what amazing picture quality is now available at the professional entry level […]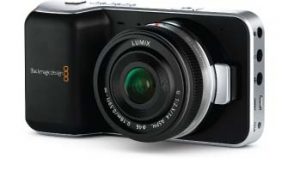 Less 3D this year and more 4K, improvements to workflow and concentration of distribution to multiscreen seemed to capture most of the attention at the NAB show in Vegas this year.
Canon News Cameras XA20 and XA25
The new Canon cameras showed us what amazing picture quality is now available at the professional entry level using renowned Canon optics. This range of Canon cameras can shoot 28Mbps 60p AVCHD video or 35Mbps 60p MP4 video. Other formats include 24p, 30p, and 60i frame rates at full-HD resolution. The MP4 mode also allows the user to switch to 1280 x 720 recording, or shoot standard definition video with 30p or 24p frame rate options. The other nice feature is the built-in WiFi; you can chose to operate the camera remotely or even upload your video on the web. It looks like Canon has a real alternative to your traditional offerings from Sony and Panasonic; can't wait to see some user reviews. Expected release date is June 2013.
Harmonic HEVC (high efficiency video coding)
The guys at Harmonic really impressed us with their HEVC demonstration. HEVC (H.265) shows a great leap forward from its predecessor (H.264) and is able to move Ultra HD at bandwidths currently used for HD. I suppose that makes this the tech enabler for 4K.
HEVC enables higher compression of video without any loss of quality. No doubt this will bring serious benefits to our OTT clients. Late 2013, we can expect to see the first public rollouts with this.
Blackmagic Design
Continually driving the cost of production down and delivering exciting products this year, Blackmagic Design was definitely in the spotlight.
There were several highlights but the pocket camera took the cake. The compact design incorporates a Super 16 sensor, lossless high quality Apple Pro Res and Cinema DNG RAW recording, all packed into an incredibly tiny size! The Blackmagic Pocket Cinema Camera records 1080HD resolution ProRes 422 (HQ) files direct to fast SD cards, so you can immediately edit or colour correct your media on your laptop.
The price of 995 USD (without lenses) doesn't hurt at all, we can all get out there and start shooting movie-like images.
Axon AVB
Recognising the trend for IP-centric operations, Axon has managed to deliver full uncompressed video over IP AVB (audio video bridging).
AVB answers the growing need for quick content delivery to a growing range of platforms. Does this spell the end for traditional SDI?
Adobe Anywhere
A full demo of the new Adobe Anywhere system was provided to us at this year's NAB and moves the collaborative working environments on to the next level. Using the suite of Adobe professional tools, you are now able to collaborate and produce amazing productions from virtually anywhere where network connectivity exists (although there are still bandwidth issues in many regions but this will only improve).
The clever part is that none of the media is stored locally so there's no need for intense file transfers, duplication of media or even use of proxy files. No fancy proprietary hardware needed. Can't wait to see this launched in the Middle East.
WRN Broadcast
Finally a big thanks to the team at WRN/Zume who demonstrated the new F1 App at their party on the 55th floor of the Palm hotel (including bringing along an F1 car). This new app available later in the year really lets the user take control of all of the live action from the races, with more data and stats than ever before. Looks like it's really geared up for the diehard fans.
This application showed me the future of watching our favourite sports. That combined with hardware manufacturers giving pics from their 4K products, was like icing on the cake and to sum it all, content never looked so exciting.
 I can't wait to subscribe.
RED DRAGON
Bored of the 4K story, the groundbreakers at RED caused a stir with the 6K RED DRAGON! The RED team even showed a mini production line where you could watch the cameras being built! Shooting both still and moving images at nine times that of standard HD resolution. Unlike other manufacturers RED allows its clients a clear upgrade path on its sensor ensuring they have continued return on investment. That's pretty cool for a company that most people thought was smoke and mirrors when they originally launched.
Telestream VidChecker QC integration with Vantage Workflow
With more and more operations moving to a file-based environment, QC is becoming ever more of a hot topic. This year saw VidChecker show users how to integrate QC within the Vantage environment prior to transcoding to enable users to ensure the validity of incoming content.
Broadcasters and content producers require their own mix of outputs, often with one-off custom versions for different clients. VidChecker allows users to do an independent check to ensure that the different versions created by Vantage exactly match the versions required by the end-user.
This is a unique second generation auto QC software which not only checks, but also corrects, the most common video and audio problems in file-based media.
Envivo Halo Experience
Back to multiscreen tech, Envivo demonstrated some enhancements on improving the user experience and revenue generation using its new Halo server. Essentially, this amazing piece of kit enables the user experience based on individual viewer requests. Envivio Halo Experience facilitates advanced applications including time-shifted TV and network DVR, targeted advertisement insertion, social and personalised TV — without requiring significant changes in the existing multiscreen infrastructure.
Ross Carbonite Extreme
An incredible all-in-one package that manages production switching and routing all in one! The production switcher is embedded in the heart of the routing matrix. Traditionally, routing, production switching, multi-viewers, up/down conversion, frame syncing and interconnecting distribution were all separate pieces. Ross collapses all this into one powerful combined package. Up to two Carbonite Production Matrices can be added to the Carbonite eXtreme Chassis providing two independent production systems in one. At the same time, Carbonite eXtreme fulfills the roll of a facility router with a full 144×144 switching matrix that can feed your entire production plant or mobile truck. I can't wait to put this solution into some of my projects.
Paul Wallis is Sales Director at Media Group International.