As media houses straddle the worlds of linear and OTT, understanding what media convergence entails on the technical, infrastructural and business levels is increasingly important. In conjunction with Red Bee Media, BroadcastPro ME hosted a roundtable at VOCO Hotel Dubai, in which we discussed how definitions have evolved and what it takes to be fully converged today. Sarah Nathan brings us the details.
The discussion on Media Convergence: Evolving Trends in Broadcast and Streaming in MENA explored the shift of the region's media industry towards convergence. Steve Russell, Chief Product Officer at Red Bee Media, moderated. Joining us for the roundtable were Afzal Lakdawala, Head of Digital Transformation, ARM Holding; Bassem Maher, Director of Media Operations, Warner Bros. Discovery; Feras Al Kiswani, COO, Progressive Generation Studios; Heba Al Samt, Digital Media Director for TV and Radio, Dubai Media Incorporated; John-Paul McKerlie, VP of Marketing and Sales, TOD/ beIN Media Group; Karim Morgan, Head of Digital Technology, Asharq News; Nadine Samra, Chief Business Officer, Weyyak.com, ZEE; Dr Naser Refaat, CTO, Rotana Group; Peter Van Dam, CEO and founder of Audio and Video Consulting LLC; and Sanjay Raina, a global media and entertainment professional. They looked at convergence from various perspectives, its impact on the future of linear, the latest business models and what is yet to come.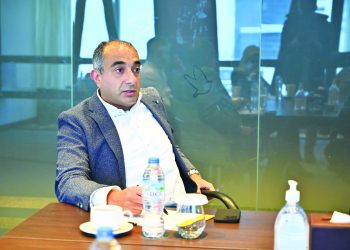 What is convergence?
Russell opened the discussion with a fundamental question on what convergence meant to each person in the room. With the lines between traditional TV and OTT blurring, he believes this can "augment and diversify revenue" for media companies. The challenge is to streamline the old while effectively implementing the new.
"Convergence is any integration and interaction where you have touch points with the end user," commented Lakdawala. "The industry has gone through convergence for several years, starting from when we converted from analogue to digital." The transitions from HD-SDI to IP and from traditional media to digital and social media fall under this umbrella. However, convergence is also prevailing in the most recent concepts: "New media is also going through media convergence. OTT players are looking at live streaming linear channels or feeds on their platforms."
Alternatively, convergence can be an entry point where users can find entertainment and adjacent services, such as commerce. "It is a single access point that offers you the ability to do virtually anything," commented McKerlie. Using YouTube as an example, he argued that convergence is driven by "a change in the profile of consumption of the user". The platform houses everything between minute-long clips filmed on mobile phones and hour-long professional productions. To achieve convergence, McKerlie recommends that companies answer the question: "How do I bring these adjacent types of consumption within this platform that is our delivery system?"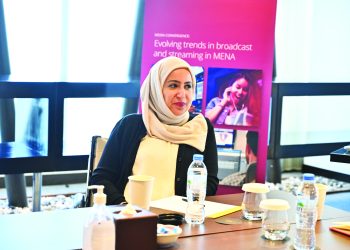 Successful convergence is sustaining both linear and digital, rather than favouring digital and disregarding linear, said Maher. Although digital invites viewership through subscriptions, linear generates revenue. Discovery is currently experiencing this balance: "We launched Discovery Plus two years ago and now have four million subscribers. However, most of our revenues are still coming via linear. We cannot just stop linear and only go digital."
The key objective behind convergence should be consumer benefit – are consumers getting the same value across multiple touchpoints? "If you don't deliver value to the consumer, there is no convergence," Raina explained. "Otherwise, it's just a disruption or transformation of business that has happened." However, with the growth of OTT, this leads to the question of whether companies should strive for convergence. "American studies show human interaction with devices is decreasing while OTT services are proliferating. With touchpoint time going down, do you really want to give consumers so much content in various places?"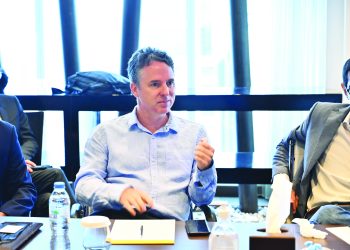 Which will prevail – OTT or linear?
Although PG Kids started out airing on linear channels, evolving technology quickly showed Al Kiswani that traditional means would not be rewarding. "Selling to linear TV channels was not going to give us the growth that we built our dream upon. So why not move to OTT?" To achieve the goal of producing content in several languages, PG Kids recognises that OTT is the ticket. "In the coming few years, we can start growing globally and we see that these years are heading towards digital platforms."
However, OTT can displace a defining element of linear programming – curation. Based on viewer preferences, linear programmers can create regular follow-on content. "With OTT, the rights, when sold, don't allow you to curate follow-on content," McKerlie pointed out. "If I had a recommendation engine and an enablement, I could create a channel on the fly."
When discussing its future, linear can be generalised too widely, Morgan said. "We need to segregate which type of linear content will sustain and which will move towards digital and OTT, and essentially converge."
While news and live events, mainly sports, are likely to remain on linear channels, entertainment appears to be converging. Programmers should consider curating more content to keep things exciting and engage viewers. "We need to integrate other solutions and technologies to scale down costs of content creation, but much, much more content is required," said Van Dam.
The debate over linear's destiny in the region began over a decade ago, with early discussions suggesting it would quickly fade. Although linear is still around, working under the belief that it has run its course has helped companies reach their current positions, remarked Samra: "We at Weyyak had lessons nobody else had and were able to immediately create and catch up with what was going on. The question was, is linear going to go away or is it going to stay? No – instead, OTT just came onboard. Investing in linear is still worth it. If it weren't, most channels would have shut down by now."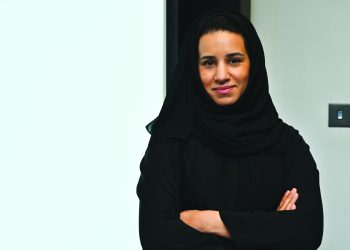 What business models can convergence bring?
With convergence comes the inevitable shift in business models to keep pace with the possibility of multiple revenue streams. Lakdawala believes the latest trend is social commerce – incorporating e-commerce on traditional and digital platforms.
At Weyyak, social commerce has been tried and tested. Previously, if viewers liked characters' outfits, they could click for more details or recommendations of similar apparel, then purchase from e-commerce sites. However, this model saw little success. "Coupling the interactive e-commerce experience with content was a very interesting experience, but it didn't work for us," Samra reflected. "It may still be a bit early."
Dubai TV adopted a similar method to support the government's 100 Million Meals campaign this past Ramadan, which sought to feed those in need. Capitalising on increased viewership during Iftar hours, the linear channel showed a QR pop-up that redirected users to a donation page. The result was overwhelming. "It was one of the highest clickthrough rates we've ever had," said Al Samt. However, when Dubai TV adapted this model to redirect users to Awaan, its OTT platform, it proved less effective. "It worked, but I think more people wanted to participate in the campaign, which was why we saw more success there."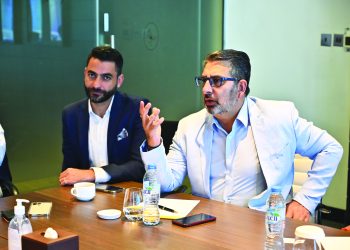 This model has helped media houses achieve the same objective, commented Morgan, referring to a broadcast network with which he had previously worked. With several series premiering on digital, either original or acquired, the broadcaster "wanted to drive traffic to digital and redirect users to the OTT platforms". Trailers and promotional videos appeared on linear channels with QR codes which then took users to digital platforms. Even if series had not yet premiered, users would be directed to the mobile app to set notifications for alerts when they became available.
Rotana Media Group is turning to FAST to open up another revenue stream. "FAST is essentially allowing ad replacements," Dr Refaat explained. "If you want to make money, you have to change all the linear ads and streaming ads that relate to the viewer, to increase CPM." Eight of Rotana's Turksat channels are deploying FAST for the likes of hotels to play ads relevant to Turkey and Europe. "It's all about monetisation."
The key to mastering FAST is spreading it internationally on multiple platforms. Otherwise, it could simply be wasteful. "Our ads run between $2,000 and $5,000. If you go to FTA, you're talking about $5-20 per CPM. At the end of the day, that's not much. If you're going to use FAST, make sure you go global and on several platforms that support FAST, so you can start seeing some revenue."
As a channel targeting children, PG Kids faces a harder challenge when bringing in revenue. "Nobody's going to advertise on FTA kids' channels," Refaat commented. "That's why I encourage kids' channels to bring physical products that you sell around your series." PG Kids is already exploring this avenue, with plans to enter the merchandising market. "For production companies, 30-40% of business comes from TV stations or cinemas, but 60-70% is from merchandising. So we're now looking into this," said Al Kiswani.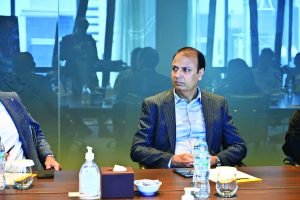 Entering the metaverse and launching NFTs helps rake in the dollars and viewership. Refaat pointed out that Dubai's Business Bay has recently welcomed a port for NFTs and the metaverse. Rotana Group is looking to capitalise on this and gearing up to establish a theatre in the metaverse.
Although currently prohibited in the region, gambling could also be a prolific business model, which speakers reckoned is the industry's next step in the region and an indirect model to monetisation for sports.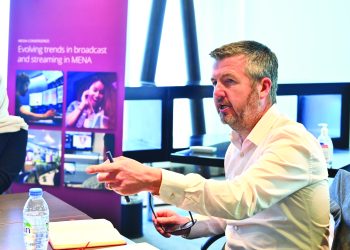 A player that companies in the region should follow for its business models is Amazon Prime, Raina suggested. Combining e-commerce, OTT television, video gaming, merchandising and advertising shows the company's "brilliant convergence".
Russell pointed out that Amazon Prime went a step further and ventured into live sports in the UK while capitalising on the country's busiest retail period. "They took a very narrow slice of rights, which were the games over Christmas, and showed them on their main app; there was no parallel app. The CPMs they achieved for the ads shown during those matches were the highest that anyone had ever seen."
However, OTT players must keep in mind that partnerships with gaming, gambling and e-commerce players should take a back seat to their main objective, Samra advised. "When it comes to OTTs, I think these business models are a little bit far away from our core business. Anything that will contradict your main revenue stream should be put aside. Otherwise, you're really just diverting."
Should companies handle their own tech?
PG Kids faced a dilemma when launching – should the company invest in the means to run in-house technology, or should it outsource technical services to a white-label provider? Once Al Kiswani and his partner realised that long-term upkeep and technology updates wouldn't help long-term goals, outsourcing to Red Bee Media seemed a no-brainer. "Why invest in technology, when we can invest in Red Bee services as a white label and in content? We are a production house, and we need to focus on kids' content."
Lakdawala concurred that companies should seize opportunities to outsource technology services, to mitigate risk and concentrate on core business objectives. "Keep the technical worries to the company providing you services," he advised.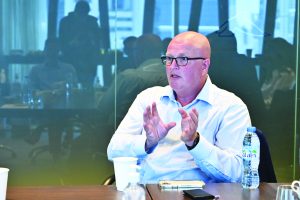 Outsourcing also promises security and faster time-to-market, granting companies much more efficiency. After a few years on the market with a service provider, companies are also likely to have more scalability. "Service providers with specific knowledge of what they do in niches are becoming the key factor," said Van Dam.
An exception to the outsourcing trend is Discovery, which runs its OTT platform entirely in-house. "The reason is we have our own IP," Maher explained. "We prefer to have our own technology carry our own IP." At the time of inception, the scarcity of service providers gave it this ability. In today's industry, Raina suggested that moving in-house could become a conversation once companies hit revenues of $100m. In the meantime, partnering with internet and outsourcing businesses seems to bring results.
What's next?
Media convergence in a decade is likely to resemble its current state. Although the tools and platforms might change, companies will continue to strive for convergence, Lakdawala commented. Al Samt ventured that non-linear platforms might be discussing convergence – for instance, platforms may evolve to give users a more immersive experience. "Entertainment is a social event. Feeds will move to an environment where you can sync with friends," McKerlie suggested.
Today's 'content is king' mantra is likely to evolve in the next five years, Raina said. "Content creators will become the rulers, and content will become god and beyond."
In fact, platforms may even turn to viewers for content, said Morgan. "The audience will increasingly become the content creators, as opposed to production houses."
Al Kiswani added that in coming years, practices from prominent OTT players such as Netflix will serve as lessons for media companies in the region.