The standards are progressing rapidly, so industry players must decide how much and how quickly they must invest in 4K UHDTV technology to match consumer demand when the new services begin The 4K UHDTV high-resolution picture format (3840 × 2160 pixels per frame) is emerging as the standard for new multimedia services. It has huge […]
The standards are progressing rapidly, so industry players must decide how much and how quickly they must invest in 4K UHDTV technology to match consumer demand when the new services begin
The 4K UHDTV high-resolution picture format (3840 × 2160 pixels per frame) is emerging as the standard for new multimedia services. It has huge artistic advantages compared with conventional SD and HD production, both for content acquisition and special effects, as well as archiving and repurposing.
4K UHDTV offers opportunities for new service development and differentiation, and many broadcast and media organisations have already started experimental production and services or announced 4K UHDTV plans. For example, Netflix has announced plans for a 4K UHDTV movie service in 2014. BBC and Sky TV this year carried out 4K UHDTV live field tests for sports, and Japanese broadcasters plan to start 4K UHDTV services prior to the 2014 World Cup.
Consumer pull or market push?
The much higher resolution of 4K UHDTV than HDTV enables producers to capture far more detail in scenes and, in turn, provide a more immersive experience, whether bringing to life vast wilderness panoramas or offering crisp, clear action from a sports event. Producers enjoy greater freedom in camera placement and greater artistic licence when they are able to capture a wider field of view, that enables closer viewer engagement. With enhanced post-production effects, the programme director — or, in the case of interactive services, the viewer — can take advantage of very high quality zoom to concentrate on a specific part of the action.
Currently, the main driver for 4K UHDTV comes from the display industry, where manufacturers are looking for the next exciting innovation to tempt consumers to invest in new displays. Though 2013 saw many additions to the available range of 4K UHDTV displays and prices have dropped below USD 1000, consumer demand is still low. In fact, some analysts predict that widespread adoption of 4K UHDTV will not occur until 2020.
Consumers are hesitating for several reasons. Many have only just purchased HD displays and aren't ready for a new investment. Until recently, the only 4K UHDTV displays offered to consumers were 55 inches or bigger, making them impractical for many consumers' living rooms. Finally, there simply isn't yet enough 4K content available to consumers, whether direct-to-the-home or via media players.
For broadcasters, the cost of creating a 4K UHDTV channel ranges from $10-$15 million (roughly five times that of a new HD service, according to Deloitte), so the decision to upgrade existing equipment and infrastructure is weighty. While cost will inhibit the launch of 4K UHDTV services, and thereby delay consumers' purchase decisions, manufacturer initiatives such as the launch of 4K UHDTV media players by Sony will help stimulate the market even though content remains limited.
How are manufacturers supporting 4K UHDTV?
4K UHDTV introduces new artistic opportunities in terms of field of view, resolution (picture detail), extended colour gamut, and improved motion portrayal (progressive scan at higher frame rates), which broadcast and media companies can use in creating new services and differentiating existing services. 4K UHDTV stimulates viewers to start new subscriptions. Improved quality of content delivered to large home displays gives producers broader artistic scope and freedom to create stunning material.
Supporting the desire for better production capabilities, camera manufacturers already offer a good selection of 4K UHDTV cameras. Monitoring downconverters enable easy integration of 4K UHDTV into facilities.
4K production methods, already established in the digital cinema domain, don't require the complex rigs needed for 3D production. The 4K effects and editing tools already used for film and digital cinema, along with low-cost data storage, make 4K UHDTV post-production feasible on reasonably powerful workstations, in turn, allowing broadcasters and media organisations to benefit immediately as new 4K UHDTV technologies emerge.
Post-production companies using software standards converter have proved high-quality motion compensated conversion of 4K material to different frame rates, thus demonstrating how broadcasters and content owners can maximise revenue from costly 4K productions.
The transfer of 4K movies into screen productions can be simple, due to the similar resolutions of UHDTV and digital cinema content, so movie companies are scanning their back catalogues into 4K formats, anticipating future 4K UHDTV delivery mechanisms and services. New movies, especially those made for TV, as well as drama series, are now being mastered at resolutions of 4K and greater.
The availability of compelling 4K UHDTV content will attract consumers, enabling broadcasters and media companies to demonstrate revenue-generating service innovation and advanced compression technology, including the emerging High Efficiency Video Codec (HEVC), will facilitate service delivery. Both Eutelsat and ASTRA have announced 4K UHDTV transmission capability. Eutelsat's demonstration channel allows broadcasters to experiment with 4K UHDTV services at 40 Mbps compressed using MPEG-4, or on ASTRA at 20 Mbps. Testing by Netflix and other content owners has suggested that bandwidths as low as 15 Mbps could be used for 4K UHDTV service delivery.
Investing in 4K UHDTV
Although ITU-R recommendation BT.2020 specifies the technical parameters for 4K UHDTV, there remain many practical questions to consider. Because the standard allows for frame rates from 23.98p up to 120p, media companies must ensure that the 4K UHDTV equipment they buy will support the full range of possible frame rates and any service that is defined. However, experiments by broadcasters at 50p and 59.94p have been very successful, so whereas content producers have the option of initial acquisition at frame rates up to 120Hz, the first consumer services will most likely be based on 50p or 60p.
The 4K standard supports 10- or 12-bit colour depth, which could enable a more exciting user experience, or cause issues of backwards compatibility with current 8-bit systems. With up to 120 frames per second, uncompressed 4K UHDTV material has high storage requirements. Even a 30-minute 4K UHDTV@50p programme at 10 bits per pixel will occupy more than 900 GB uncompressed, compared with around 90 GB for a 30-minute 1080 50i programme at 8 bits per pixel.
Fortunately, storage costs continue to decrease while capacity rises. In parallel, new compression methods provide very efficient encoding with minimal picture degradation. HEVC is just one codec helping to reduce 4K UHDTV storage requirements, and tests demonstrate much higher compression ratios for the same picture quality as compared with codecs such as JPEG2000 or H.264. One study reported efficiency gains of 35% and better for HEVC when compared with H.264 for entertainment applications.
4K UHDTV transmission is likely to be compressed, at least initially, as even today's high-bandwidth links to consumers' homes have insufficient capacity. However, as improved compression technologies emerge along with more efficient transport mechanisms and higher bandwidth to the home, transmission issues will diminish.
Conclusion
4K UHDTV not only promises broadcasters, media organisations, and content owners the opportunity to develop revenue streams from innovative new services, but also offers producers more artistic freedom. Many elements in the equipment chain from production to consumer are already available o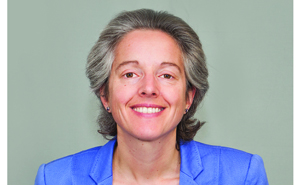 r are in development, bringing 4K UHDTV within the reach of many organisations.
Paola Hobson is Product Manager — Conversion at Snell.