With no handbook on how to get through a long-term lockdown, CTOs had to come up with quick measures to ensure seamless business continuity while also undertaking infrastructural upgrades to keep up with the subscriber rush on OTT services. The Tech Leaders' Panel discussed the challenges they face, and the technologies that may lead their services into the future.
The BroadcastPro Summit brought together people who have worked equally successfully in both the linear TV and streaming ecosystems. This made for some interesting conversations on content search, discoverability and using technology to differentiate services, as well as predictions. The pandemic affected their organisations differently, depending on the status of their infrastructure or project timelines.
Sponsored by Diversified and moderated by Robert Lakos, CEO of Deleel TV, the panel consisted of Adriaan Bloem, Head of Digital Infrastructure, Shahid; Peter Riz, CTO, OSN; and Suhail Ahmed, CEO, One Diversified FZ LLC.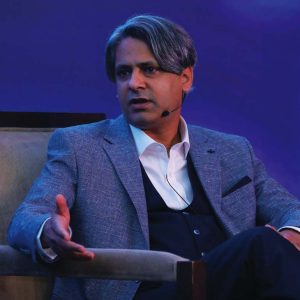 Diversified's Suhail Ahmed commented that he was in the midst of a major upgrade in Dubai when the lockdown hit. While the logistics of getting equipment into the country were challenging, he said it forced the company "to expedite some of the plans we had of digitising internally."
Peter Riz said that OSN immediately scaled up some of its streaming infrastructure, but the biggest challenge was managing operations, with different teams working remotely.
MBC Group was lucky, as it had just relaunched its premium SVOD service Shahid VIP in January 2020, and throughout the year its subscriber base has grown over tenfold – with steady growth recorded throughout the entirety of 2020 thanks, in part, to the lockdown.
"We were right in position, at the right moment, with having this completely revamped service app," commented Bloem. "In November, Shahid VIP became available worldwide, and witnessed a 60% increase in uptake in the US and Canada as well."
One of the biggest challenges that streaming services face worldwide is the lack of good internet connectivity, Bloem pointed out. "Satellite TV is going to be very strong in this region for a very long time, mostly because people outside of the large metropolitan areas still have very bad internet connectivity. People don't care whether they are watching linear or streaming content. They expect the same quality."
He cited the example of a customer in a remote village in Lebanon who complained that the video quality on Shahid was terrible.
"We looked up his analytics and discovered that he was in a small mountain village in Lebanon, on a mobile connection that was not even 3G. People don't necessarily know that this is very hard to achieve. As far as they are concerned, if the satellite TV just works, the app must also just work – like magic. They don't realise that we have to do a lot of things to deliver the same high quality as satellite TV. For example, in the UAE, delivering video streams is not a problem but it's a different story in Egypt, Iraq, or North Africa, who are mainly still being served by CDNs in Europe. We are working on changing that and ensuring that to get content locally, they are served locally. But to do that, we have to work with five different CDNs, two different cloud providers, and then build our own CDN for key telcos."
Riz agreed with Bloem, adding that there are significant cost differences between satellite and streaming.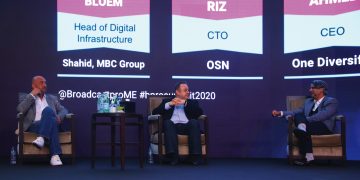 "In your satellite business, it's pretty much about fixed costs, so you can plan almost everything. For years, you control the device because you usually distribute your set-top box, so it is relatively easy to create very detailed plans about your cost and cash flow.
"In the streaming business, you still have a huge fixed cost. If you want to deploy your own CDN server and servers to your network, that's an added cost. The development of your application itself is a huge fixed cost. It doesn't matter if you develop your own or you customise it with your partner; it's still a massive cost. And the usage is another addition to that. I think every company that moves from the broadcast mindset to the OTT streaming mindset should understand this."
Riz, however, felt that the lack of good connectivity in countries like Iraq and Egypt could lead to stronger adoption of 5G.
"I have big expectations of 5G in markets that have low internet connectivity, because it will be easier for them to jump to the next stage. The technology is ready; the telcos are eager to deploy this and these countries don't have the legacy costs. So, they can jump directly to 5G."
Ahmed pointed out, however, that even if the satellite has a strong following, digital offerings will continue to gain traction.
"In our customer discussions, most wanted to know if they could spin off into an app in six weeks. You get a lot more real-time and instant data with streaming than you can ever get from a linear satellite offering. That gives companies clear insights to pivot and monetise, which on a traditional satellite offering is not possible.
"Coming to our region, I think we will continue seeing a mix of satellite and digital. If it's news, they would want a satellite which could reach audiences which are not privy to good internet. But streaming will be the obvious choice for most other entertainment."
However, he noted that one of the big failings in the production world is the lack of support for the Arabic language within the entire content ecosystem.
"Having talked to different production houses in LA and the Middle East, we realised there is a deficiency of production tools that can give end-to-end support for Arabic. You can type in Arabic on some of the scriptwriting tools, but then you cannot take that metadata from the script stage to pre-production and all the way to the end of the final product.
"Adobe had such a scriptwriting tool but killed it in 2018. Had they known a pandemic was coming, I'm sure they would have kept it. One of the things that I would want to instigate with the big players/ manufacturers in our industry is to start looking into this segment, because if they don't, the only other way around it is through ML and AI."
Bloem had a different opinion on Arabic support.
"For instance, you would think you could simply flip the entire interface from right to left but a lot of users don't necessarily expect you to do that. They are so used to all of these Western webpages in English, that if the logo is in the top left and the search is in the top right and the carousel is going in a certain direction, they will expect this on the other pages as well," he added.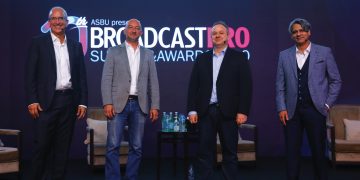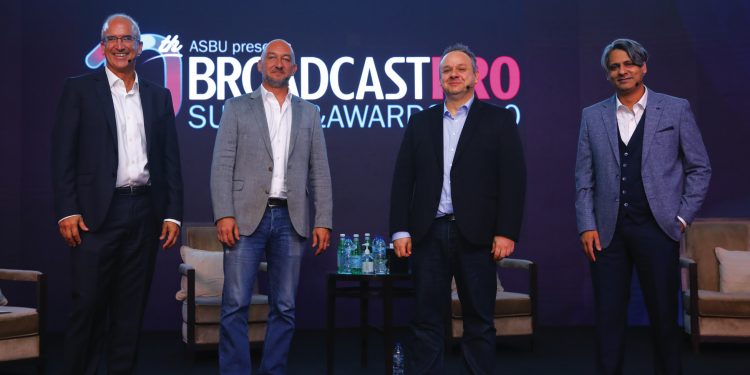 Lakos then steered the discussion towards A/B testing and asked where the panellists stood on this.
Bloem described A/B testing as "the best way to really explore what users really think about different aspects of a service, instead of guessing … We've looked at this for years now, but our basic problem is that a lot of the out-of-the-box tools available for A/B testing at our kind of scale are way too expensive."
"I recall having a big debate with our UX guys about sending out an email with posters of movies, and whether or not we should put a play button on those posters. We ran it as an experiment, and the version with the play button had about 80% more people clicking on those posters than the one that didn't, because it was a clear call to action.
"To do this at our scale on our AVOD service, we really need to build it into the platform. That needs to be part of your entire backend system and the apps, to be able to run variants of everything. That is going to be part of everything we do over the next few years. I'm sure we will find a lot of counterintuitive things over time."
Riz seconded this: "There are multiple elements with A/B testing to explore. So when you have a sales model and you want to improve your conversion rate, you check button placements and the colour of the buttons. When I was in HBO Europe, we changed our call-to-action button from blue to amber because we realised that with amber, we had substantially more clicks.
"In this scenario, when you have something that you want to fine-tune, the traditional A/B testing tool could be really useful. A/B is really useful to measure improvements. But how your product is structured and evolves is also subject to continuous A/B testing.
"You build the current streaming platforms when the user experience is really backend-driven. Many things, however, are happening on the backend – user segmentation, experience segmentation – and the applications contains less and less logic and behave as the backend dictates. In this case, you are not applying A/B testing anymore, it is more like dynamic customisation of the user experience based on the behaviour of the user segment.
"I think we need to adopt this in the future, to have a single product that can behave differently based on the needs of different segments. Your audience is very different from an age and language point of view, so their SVoD experience is different, and your product should be dynamic and personalised to address that."
Ahmed also agreed, adding that Amazon's retail offering revolves around A/B. "The way they test different thumbnails in real-time and continuously change the interface based on real-time data is amazing, and it's impressive that OSN and MBC are bringing some of that in-house."
To Lakos' query on where the industry should aim to head, Riz said: "What all the companies need to learn is to have systems that give the freedom and the control to adapt to changing environments. We should accept that no one can really say what will happen tomorrow. So build something dynamic, try to move from hardware to software, try to use the cloud and edge computing in a smart way, accept that you need to move from the monolithic system to the cloud-based micro services environment, whatever you want to call it. Measure, measure, measure and improve."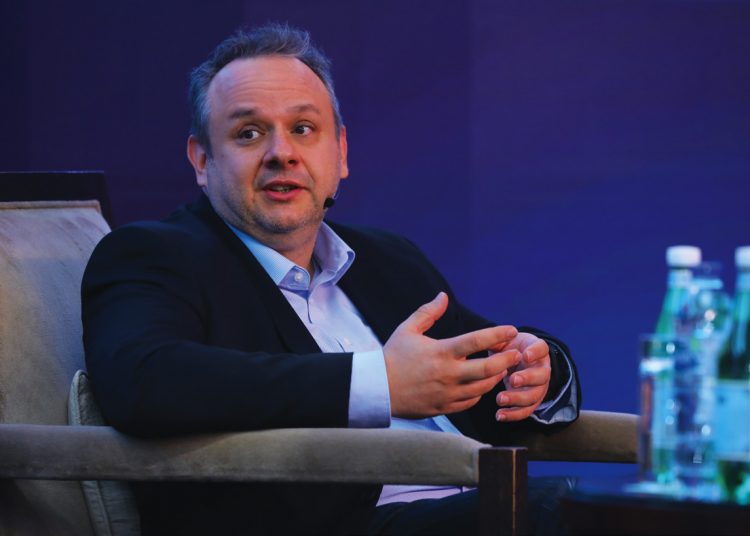 Ahmed said all businesses should aim to be data-centric.
"Whether we supply news, sports or entertainment, data has to be at its core. It cannot be an afterthought. It has to be there from day one when you conceptualise your digital offerings, and we will see some fundamental changes to the way organisations are structured across their media offerings. Whether we get into 8K, whether we use 5G, that's evolutionary, it will happen. But keeping data at the core and then spinning off products on top of that, I think that's the way to go."
Bloem commented that while Shahid is trying to improve various features, like creating live streams with targeted advertising and subtitles that can be turned on and off, data shows that "our viewership on smart TVs has moved from 20% to 50% now."
"The previous wisdom was that people want to watch entertainment on their mobile phones. Sure, but they also want to be able to lean back on their sofa and watch TV. I think it won't matter to people whether they are watching on an app or on traditional TV. So increasingly in the next five years on that side of things, I think we will be breaking down walls between what is AVoD, SVoD and TVoD, and between what's linear and what's on-demand and what's live, because to users that's not really relevant anymore – they just want to watch content when they want to watch it. There are different ways of achieving that. I'm looking forward to working on that."
Riz agreed, adding that this can also be seen on the human resources side with the demarcations between technology, business and marketing being blurred.
"All the marketing systems, all the monetisation systems, all the content management and presentation systems heavily rely on technology. It is a new language to learn. I spend a lot of my time translating the technology to business and vice versa. What are the opportunities, the risks, and how can we use all of the technology?
"Everybody talks about the recommendation engine, but what does it mean? What is your content monetisation goal? What is the right type of recommendation that will fit that monetisation goal? And so on."
In concluding statements, Ahmed reiterated that he would like to see "tools that allow for metadata to be moved from script all the way in Arabic from the scriptwriting stage to the final handover."
Riz and Bloem both agreed that they want specialised services now, rather than end-to-end solutions.