Over the past couple of years, Arabic content has undergone several stages of evolution, so it's safe to say that the Arab region is ready to emerge as a major player in the Content Olympics.
Over the past decade, the scripted content industry has marched into the fiercest global race ever, creating an international competition comparable to the Olympics. In the global games, each country puts everything behind its best players to win gold. The aim for each country is to maximise their wins and to come out victorious in various games. Each team brings its own tools and approach for winning, however, there is a basic strategy that all teams adopt based on three tactics: nurturing local talent by enhancing their abilities and endurance to compete, securing means and facilities for talent to master the rules and technics of the game that enable them to compete at an international scale, and finally maximising the number of participated athletes at various sports to higher the ceiling of win possibilities.
The current situation with the serial-scripted content industry is no different than that of the Olympics. Each country is competing internationally and locally to secure travel of original content and sustain its position with its competitors. Studios have rushed to support talent, acquire the latest technology, and secure global distribution deals to sustain longevity for their businesses. However, one question remains – is the Arab world ready to compete in the Content Olympics?
In the past decade, the dominance of Western content, mainly Hollywood, has faced challenges due to market saturation and strong competition that has come from new players from different territories. Inflated and skyrocketing prices of production in the Western world have forced executives to look for alternative markets, offering lower prices and cost-efficient areas for execution just like any other industry has done. Yet studios in emerging markets – the newcomers along with local producers, have long been plotting and implementing strategies to launch their content internationally.
Rise of new content producers
New content producers from Korea, Japan, Latin America, Nordic and Turkey have steadily but firmly secured their spots on the international stage recently. They have shifted their position from a consumption market for international content to exporting both ready-made and formats to be produced such as Stiletto – Turkish and The Killing – Nordic to many territories. These markets were able to bring new offerings such as volume deals committed for two-to-three-year terms at lower prices versus quality content that has created loyal viewers in international territories, becoming fixed slots on many TV channels. For example, OSN who designated two main slots across the year for Turkish content.
Local markets are the main source for securing ROI with minor profit margins while international markets are the source for revenue. This business model has allowed the cost weighting to be diversified across different territories. Turkish episodes were distributed at around $600 per episode and are reaching $100K these days. Additionally, these markets develop creative inputs (stories, treatments, characters and visuals) that a global audience indulges in, satisfying their need for an alternative experience. They have carefully worked on three main pillars – new appealing talent, updated technology and facilities to meet international standards and enhanced supply and demand of content volume by securing long-term distribution deals across various geographical territories.
Talent
When it comes to content creation, talent is at the core and is required in many creative areas at the same level of importance, from story to script development, and acting to filming, lighting, and music. The high standards of these creative areas are the main pillars to achieve a satisfying watching experience for any piece of content. All the creative elements must work harmoniously, and firmly link together to convey a coherent and authentic feeling or message for films, television series, or even live shows. But it all starts with the story. The story is the atom of any piece of content and the main carrier of the entire product.
Story
Every story should answer five questions – what, why, who, and when, along with how the story is being told. Turkish content for example has dug into its own heritage and turned it into an international sensation, with series such as Hareem Al Sultan and Sultana Kosem telling stories of hidden secrets of sultans and the role of the women around them. This was the first major international success and a turning point for the entire cast and crew, transforming them into internationally recognised stars. This type of content has given Turkey a strong position as an international content provider.
Later Turkey introduced an enhanced line-up of globally successful contemporary content with seasonal series such as Cuckur on Shahid VIP which had a total of 131 commercial episodes, and Forbidden Fruit currently on its sixth season with OSN airing five seasons. Though all the contemporary content from Turkey have not been Turkish Original stories such as Mother and Women which are remakes of Korean formats, they were still able to produce and re-adapt these titles, making them their own stories and securing higher global success than the original format. Efforts of local scriptwriters and developers who have merged their knowledge with international expertise, such as with Korea, have positively impacted their skills and knowledge in Turkish original content development.
Volume
Once the first two pillars are accomplished, volume is the third key pillar that helps maintain consistency and enhances the possibilities of success. Hit-and-runs would never secure a healthy growth. A vivid example of this is the increase in the number of titles in the Turkish industry after it received an international appetite. Out of the 60 titles produced annually, only 50% got renewed following their first seasons, and only 40% got to travel internationally.
Korea also witnessed a rise in production and distribution of content and is now considered the new hot player in the international market. Korean content has nailed success globally in scripted content, an example of this was Squid Games on Netflix that became a global sensation. While it might not have had the highest production budget, the billion-dollar concept combined a high level of suspense, alongside relatable and emotional storylines that made the show popular. Penthouse on OSN is also currently being commissioned to be adapted to different regions. Other Korean content such as the film Parasite has won hearts globally and been recognised through several awards including the Oscars.
What about the Middle East?
Given the successful breakthrough of Turkish and Korean content globally, does the Arab world have the talent for an international breakthrough? Absolutely!
The Arab world has a rich history with an array of backgrounds, ethnicities and cultures that makes it a goldmine for stories waiting to be showcased. Arab talent has contributed to the international entertainment scene for decades – such as Egyptian Nobel prize winner Najeeb Mahfouz in literature, Egyptian actors Omar Al Sharif and Rami Malek in Hollywood, and Lebanese actress Nadine Labaki whose film Capernaum was nominated for an Oscar in 2019 for Best Foreign Language Film. Nadine Labaki was also one of the main actors in Perfect Strangers on Netflix, the Arabic remake of the Italian dramedy film which scored high viewership rankings worldwide.
Another breakthrough was Dubai Bling which competed in a highly competitive and saturated area of non-scripted reality shows and still was able to secure high viewership across the globe.
But is this enough to say that Arabic content is now a major player in the Content Olympics yet?
Looking back at content from the Arab world, it has gone through many shifts in its purpose, reach, goals, and competitive landscape since its early start. Local television broadcasting in the Arab world launched during the late 1950s in Iraq and Lebanon, while the 13 other Arab countries that followed during the 1960s had different challenges. Due to limited reach in the early days, channels did not worry about regional competition. Content (scripted and non-scripted) selected and created by TV stations – before it became TV networks, were informative, entertaining, and focused to serve the needs of only the local markets. During that period, TV stations were the only carriers of content that were curated and programmed by the stations. Though it was a one-way flow, TV content was decided by TV producers and executives, and it had to satisfy the audience's taste, making the quality of the content (topics, storytelling, cast and even production) the main focus.
Shift in the TV landscape
The Golden Age of cinema in countries such as Egypt, which was considered the third biggest supplier of film worldwide in the 1950s and 60s, leveraged its mega stars that shifted to TV, establishing a stronger base for the TV industry in Egypt, that travelled swiftly into the region. Fast forward to 2023, the challenges of the TV station's landscape have changed. They have gone through major convergence from free-to-air networks, then to pay-TV hubs and then the biggest shift – moving completely into video on demand (VOD). This had a direct impact on content consumption but did not affect the DNA of the content. The broadcast industry was forced to pivot, dropping many restrictions, and facing several new challenges in terms of technology, telecommunications and equipment innovation.
While content availability broke free from the full control of networks, platforms have become major drivers of content development. Limitations on the number and subjects of stories and scripts commissioned that needed to be developed are the result of the regional business cycle. The few distribution channels in the region have chosen to focus content on certain genres such as drama, comedy, and romance, which are either commissioned or greenlit by channels or platforms.
Producers are not willing to take major risks in developing stories that might have no interest from any local content carrier or platforms to acquire. Although development may not need hefty investment for production, producers still prefer to de-risk and invest in what they have, to secure sales. This process makes it difficult to have a breakthrough for newcomers and limits the chance for innovative ideas to be tested. This has perhaps resulted in a more monochrome content portfolio. The short period granted for development does not allow room for a healthy development process, which is vital for coming up with a solid storyline, treatment, and to develop authentic characters focusing mainly on the content requirements of local players which are the primary market.
MBC/Shahid might be a good example of platforms that took a major risk in diversifying its available content, and the success was seen with originals such as the dramedy series Mawdou Aaeli, periodic/suspense series Rashash or format adaptations such as thriller series The Killing and drama series Stiletto. The wide footprint and reach of the MBC conglomerate has opened the door for a broader selection of genres and content. Shahid has been the main driver of original content creation in the region, with the highest volume of content commissioned and produced annually.
Taking on the Challenges
All the challenges surrounding content and idea development in the region can be solved. A lot of good and innovative ideas are being pitched by creatives and directors every day to platforms and producers. It is not the lack of talent that is to be solved, but more of the new techniques of development that should be strengthened. Writers' workshops have started to merge and become more common such as Sard, run by scriptwriter Mariam Naoum, who has adapted a scientific and academic approach to development, while keeping the commercial aspect to secure mass success. Funds have become more available to support new creatives with streaming networks like Netflix partnering with the Arab Fund for Arts and Culture (AFAC) for an initiative which will support female filmmakers by awarding five Arab women filmmakers and producers a grant through Netflix's Fund for Creative Equity to help bring their projects to life. Saudi Arabia has launched multi-billion-dollar projects like AlUla and Neom to provide the facilities to accommodate mega-productions.
The Arab region is ready to emerge as a major player in the Content Olympics. Arabic content has gone through several stages of evolution over the past couple of years. To be accurate, Arabic content has been lining up efforts (increased volume of content produced and multi-billion projects launched) to a stage that can be called 'pre-launch'­ – waiting for the right time for the breakthrough. In line with the Olympics strategy, the Arab content industry has a rich pool of talent due to its wide geographical spread, and the talent does not only hold local know-how, since most Arab countries have been exposed to different foreign cultures such as French, British, American, and so on. Technology has also been widely adopted not only in the regional industry through the massive efforts of countries such as KSA, Egypt, UAE and others which have been competing to enhance the craftsmanship of the industry and become regional and global media hubs with mega projects launched and those in the pipeline. As per recent research conducted by Rise Studio, more than 70 series were produced in the region in 2022, reflecting the high volume of content demand and giving reason to be optimistic.
Strategic partnerships or alliances between regional producers and platforms to push their available content by creating slates of carefully selected line-ups of content from different providers to be distributed internationally by international content carriers will help launch Arabic content globally. MBC, OSN and Jawwy hold the biggest line-up of original Arabic content that have been only exploited in the region. These content distributors have a rich library from which they can work together and easily share a selection of content to secure volume and consistency supported by premium Arabic content to be positioned on a global stage. Working at an individual level would make it challenging to have a strong launch and breakthrough; hence an Arabic content creator alliance with the support of platforms can enhance the chances of content to travel globally. However, one main question remains – is the world ready to accept the Arab region as a global player, break the stereotypes that limit the image of the Arab world to cliché stories and characters such as Aladdin, and accept that the region has become a global influencer in many fields?
We are not too far from achieving this!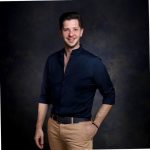 Ziad Srouji is an SVP of Business and Content Development, at Rise Studios.