Tape is almost obsolete and the move to tapeless workflows is urgent and compelling in today's fast-changing broadcast ecosystem  Technology in the broadcast industry is undergoing a transformation in a number of areas. Nothing is as urgent or as compelling as the move to tapeless workflows. Manufacturers ceased development of tape-based recording some time ago. […]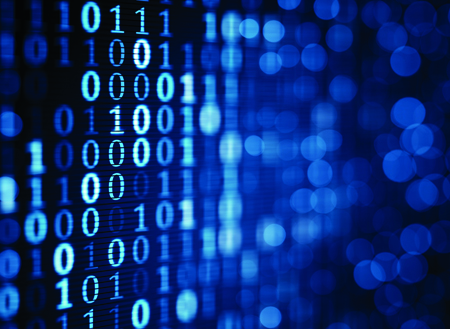 Tape is almost obsolete and the move to tapeless workflows is urgent and compelling in today's fast-changing broadcast ecosystem 
Technology in the broadcast industry is undergoing a transformation in a number of areas. Nothing is as urgent or as compelling as the move to tapeless workflows.
Manufacturers ceased development of tape-based recording some time ago.
Clearly it is unwise to base any future plans on tape. The secondary message from this is that, with support for video tape ending in eight years' time, you need to develop strategies for archiving your legacy content.
According to Ahmed Al Muhaideb, VP of broadcasting and IPTV at UAE telco du: "Today it is easier to have a fully-fledged tapeless workflow than ever before. Previously, storage of media was very costly, and limited bandwidth availability on networks was always an issue. However, these issues are no longer as pressing as they were before, which makes it easy for even a small customer to own a fully tapeless workflow."
Given that the lack of tape-based equipment makes it inevitable, what are the implications of a move to tapeless workflows? The challenge is that it involves a new skill-set, based around IT interconnectivity rather than traditional broadcast engineering. Architectures are going to be built around computer-to-computer links and video servers rather than SDI routing.
The advantages more than outweigh the need to recruit or retrain to get the right technical mix. They cover productivity, creativity and even piracy.
The essence of a tapeless workflow is that the content is stored not just digitally, but as a computer file, in a format that can be interpreted by all the different pieces of equipment from camera to delivery. Once the content is a file, then the concept of realtime transfers goes away: media can be moved from place to place as fast as the computer network can deliver it. So an hour's content could be transferred in a matter of minutes, even seconds.
More important, the same file can be accessed by multiple users simultaneously. In post production, that means more time can be given to each task because no-one is waiting for the next person up the line to finish.
Major facilities like TwoFour54 in Abu Dhabi have implemented concurrent post-production, whereby editors, sound mixers and colourists work at the same time. It means that a routine television production can have a full colour grade, because using tools from vendors like FilmLight, as the colourist works, so the graded pictures pop up in the editor, thanks to plug-in software.
Another advantage of the tapeless environment is that it is inherently format agnostic. The infrastructure does not care if a file is standard definition, HD, 4K or something else. High dynamic range, high frame rate video and 3D can be added, too.
Consumer electronics manufacturers are already actively promoting 4K television sets in the MENA region. Previously, Frost & Sullivan predicted the coming of 4K channels in the MENA region – perhaps online rather than broadcast – and as many as 50% of households being 4K ready by 2020. Plans are in place to broadcast the 2022 World Cup from Qatar in some form of Ultra HD.
Abandoning tape has another implication: the delivery and acceptance of content. Major production companies are reluctant to deliver programmes on tape anymore because it is cumbersome, time-consuming, at risk of error and expensive. Sending a file is much more convenient and, given a good delivery platform, such as Signiant or Aspera, very secure.
File delivery has a role to play in the fight against piracy.
File deliveries can be initiated to multiple customers simultaneously, given sufficient bandwidth from the production company. It is file delivery that has enabled day and date showings of programmes in the MENA region and around the world, and this alone is a huge blow against piracy.
In the UK, all of the major broadcasters grouped together to form the Digital Production Partnership (DPP), and defined a common file standard for content delivery. Since October 2014 it has been mandatory to deliver all programmes and commercials to UK broadcasters as files, in this format.
The DPP is now pressing for wider international adoption of this MXF variant, which has been officially recognised as AMWA AS-11.
The move away from tape is inevitable, and calls for a new set of skills alongside those of traditional broadcast quality. But the advantages are huge, and help broadcasters, post houses and production companies to be more effective, more creative and more profitable.
The move to file-based architectures is well under way. According to Ahmed al Muhaideb of du, the transition will be complete in three to four years.
Source: CABSAT