An Emirati venture, TV.AE offers premium and free OTT content to Arabic-speakers. In an interview with CEO Ali Al Shaiba, Vibhuti Arora finds out how the platform plans to make a niche for itself as both local and international players try to claim a share of the OTT pie in the MENA region.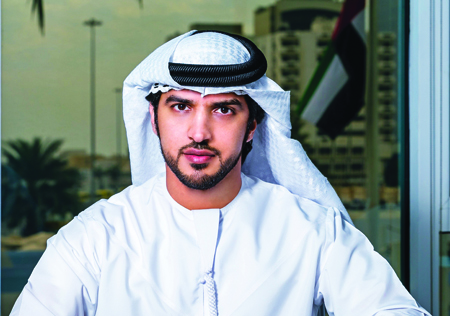 An Emirati venture, TV.AE offers premium and free OTT content to Arabic-speakers. In an interview with CEO Ali Al Shaiba, Vibhuti Arora finds out how the platform plans to make a niche for itself as both local and international players try to claim a share of the OTT pie in the MENA region
As demand for OTT in the MENA continues to surge, several new players are making a foray into the digital video arena for a share of the VOD pie. Experts say it's too early to predict the profitability of these ventures in the longer term, but for now, new services are launching to win over a larger share of the viewership by offering exclusive content. An Emirati VOD service, TV.AE debuted this June, just in time for Ramadan. The service claims to differentiate itself from other OTT players by offering both VOD and user-generated content.
In a first for Abu Dhabi TV, TV.AE signed an agreement with the state broadcaster to stream its talk shows, entertainment, sports, Arab and Gulf series, documentaries and dramas in both English and Arabic. All shows aired on Abu Dhabi TV and Al Emarat during Ramadan were also available on TV.AE.
"Abu Dhabi Media [ADM] is our first content partner and we will be offering their content exclusively on our platform," comments Ali Al Shaiba, CEO of TV.AE.
The privately funded Emirati company is based in Abu Dhabi and has a 25-member team headed by CEO Ali Al Shaiba. Launched primarily for the MENA audience, the service will, in time, reach out to audiences around the world with tailored content for different regions based on analytics. In fact, since its launch on June 6, 2016, TV.AE has streamed more than 500TB of content and has reached the US, France and the UK in addition to all of the MENA countries. Fifty eight percent of its subscribers are based in the UAE, followed by Saudi Arabia and Algeria.
"We didn't want to follow traditional OTT or VOD services, as TV.AE will be a totally new experience for Arabic-speaking users. It is a marriage between a subscription-based VOD offering and a user-generated content [UGC] platform. We will enrich our platform with a lot of Arabic content, some available immediately after TV broadcast, some available before TV broadcast and some exclusive to our platform," says Al Shaiba.
With both free content powered by advertising (AVOD) and premium content ad-free by subscription (SVOD), the service provides access to a variety of entertainment content and films with Arabic subtitles.
The service allows its subscribers to watch the latest shows, movies and dramas for roughly $7.90 each month. The package does not require a long-term contract for either on-demand or live streaming, and is intended to become the new home of Arabic content online.
Speaking about how the service will pan out in the coming months, Al Shaiba says that in addition to iOS and Android, TV.AE will be rolled out on other platforms including Chromecast, Samsung and LG Smart TVs, Amazon Fire TV, Xbox, PS4 and Roku.
The service has also introduced a dual-screen function that allows users to cast their chosen entertainment from their mobile or tablet onto a TV screen. Additionally, the viewer can use this feature to watch two pieces of content simultaneously on different devices. This feature, Al Shaiba claims, is not available on any other VOD service.
"Other OTT services stream on multiple devices, but that is usually just the same content displayed multiple times. We have a distinct offering that distributes assets across screens, so while you are watching a film on your TV, you can see the cast list, read a review or scroll through behind-the-scenes photos on your mobile device. We also offer a mix of VOD content, live channels and coverage of live events relevant to our region," Al Shaiba notes.
Forging partnerships
Regional internet usage has increased to more than 128 million users in 2016. More than 80% of these users are under 35 years, which makes the spread of online television very important and means online platforms are more lucrative provided they offer relevant content, according to Al Shaiba.
Partnering with both local and international production houses, the service plans to set up in-house production with young and upcoming Arab talent.
The service will initially rely on acquired content, with plans to grow the amount of original and exclusive content to exceed 50% of the overall offering. Al Shaiba adds that TV.AE is funding short-form animated and live content produced by local filmmakers, which will be exclusively showcased on it in due course.
"One of our key objectives is to also support and provide Arab talent with a platform to showcase their content. We are seeking entries from budding filmmakers to showcase their content on TV.AE," says Al Shaiba.
TV.AE is working alongside du and has selected Akamai Technologies' Adaptive Media Delivery solution to provide streaming services and media analytics to deliver broadcast-quality video content, as well as to get a deeper understanding of TV.AE's audience engagement metrics, quality metrics and individual viewer experiences.
"Our aim is to provide the best content and the highest quality experience for our viewers in the region, which is why we've partnered with du and Akamai technologies, whose solution is amongst the best in the world. This will ensure that all of our viewers can enjoy quicker load times and a better resolution where and whenever they watch our content," he claims.
"We stream adaptive video in seven different profiles ranging all the way to 1080p HD. We made a conscious decision to use HD from the start, knowing it will take a while for regional infrastructure to catch up, but we wanted our viewers to have the best possible viewing experience from day one," explains Al Shaiba.
TV.AE aims to provide content with less buffering, less pixelation and maximum performance, even during peak hours. Mezzanine files are ingested directly into a CMS platform and encoded in the cloud to six different TV.AE profiles. Video files are stored on the AWS origin server and are subsequently played out via Akamai CDN.
With several local and international OTT players already operating in the region, does a new service stand a chance?
"There is room for everyone, as long as your content is relevant and the service is technically robust.
"Of course, the vision is to be the only choice for Arabic-speaking users around the world, however we will have different content for different regions based on our analytics," Al Shaiba claims.
The VOD service is focusing on producing original content to be exclusively available for its subscribers by partnering up with production houses, but will continue to acquire high-quality content from both local and international studios as well. However, only time will tell whether the service will live up to its vision of becoming a cross between YouTube and Netflix and offer the best of both worlds to its users.