Cricket is the world's second most popular sport, with an estimated 2.5bn fans globally, but it hasn't quite reached its full potential in the Middle East. At the IP Studios Future of Sports Broadcasting Summit, MENA stakeholders shared how TV has altered the game and how they are working to raise the profile of cricket in the region. N Nomani brings you the details.
With cricket a multi-billion-dollar industry and the Middle East home to a large population of South Asian expatriates, Gulf media entities are looking to cash in on the big opportunity. Neeil Ojha, an award-winning cricket commentator and ICC Level 2 certified cricket coach, explored the sport's broadcast opportunities and challenges in the region with a panel of senior executives from the broadcast industry.
Ojha was joined by Ashok Namboodiri, Chief Business Officer, Zee Entertainment Enterprises Limited; Vivek Chandra, Director & Head of Business – MENA, ITW Consulting DMCC; and Sammer Elia, Business Development Director – MENA region, Viaccess-Orca.
Developing cricket for television
One key point of discussion at the panel was the inherent storytelling and hero-building aspects of the game, which Namboodiri called the two key tenets of preparing cricket for broadcast friendliness.
"Cricket as a sport is custom-made for building heroes. It's primarily because although it's a team sport, it pits one batsman against one bowler. Every delivery is an opportunity to build a hero, whether you look at the cricketing action or the player reaction or the fan reactions. It's all tailor-made for building heroes, unlike football or hockey where you have to look at the quarters or halves to bring in your broadcast stories. That's one unique aspect of cricket that makes it very broadcast-friendly."
Storytelling in cricket encompasses how the broadcaster builds the narrative for a series or a particular match. The process starts with the pre-shows, post-shows and midshows, where broadcasters start highlighting the key players of the tournament and whom audiences should watch out for. At this stage the look and feel of the broadcast is tailor-made for specific markets or franchises and broadcasters to "focus not only on the game per se, but on what the heroes or franchise mean to the fans", Namboodiri said. "There's ample opportunity to build that narrative as you go along."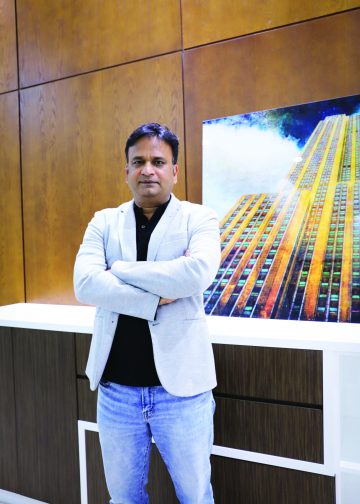 Cricket also has very sophisticated technical backing across the world. It was first aired on TV in England in 1938, which faced a lot of resistance as the organisers thought it would impede ticketing revenues. The game has seen massive technological innovations since that controversial broadcast.
"It has progressed from covering matches with just three or four cameras and only live, to eight, ten and 20 cameras in the next decade. In the 2019 World Cup, 36 cameras were deployed for covering the broadcast. Technology has evolved significantly, moving from live to replays to AR/VR to all kinds of simulations that can now be done, which makes both storytelling and hero building very possible," said Namboodiri.
For advertisers, the nature of the game also lends itself hugely to commercial viability. Every aspect of the game, from a change in bowlers to a drinks break to a player walking back to the pavilion, presents itself as an advertising opportunity.
"When you produce cricket for TV, you've got to keep track of all these four aspects: the technology, the hero building, the storytelling and the commercial aspect," summed up Namboodiri.
Chandra seconded this, adding that India's historic win at the 1983 World Cup is the perfect case study for several reasons. For instance, that tournament changed the commercial outlook of the sport. Within just four years, the game was sponsored by India's largest company, Reliance Industries.
Chandra attributed this change to hero building and pride. The 1983 win was a major contributor to both factors, and since then there has only been an upsurge in the commercial viability of cricket and its star players. This has been further boosted by franchise leagues, which have played a key role in expediting the hero-building process for cricketers. Players no longer have to wait to play at the national level before earning fame and recognition. Once they have acquired star status, the next natural step is for brands to commission their endorsement. Apart from signing established and popular players, some brands also choose to invest in rising stars.
"Brands are okay to invest the money as long as it's a mass sport," said Chandra. In India, the appeal and reach of domestic matches, such as the under-19s tournaments, is massive. "There are many brands who support the under-19 level youngsters in the hope that they will become big heroes."
In the Middle East, local cricket is still regarded as a "second- or third-tier" sport, though some corporates are keen to sponsor local players and clubs are looking to further corporate cricket in the region.
The role of local leagues in growing the sport
Although historically international competitions have drawn more attention than domestic ones, this has changed in recent times, with local leagues mushrooming around the world. The Twenty20 format, designed to maximise entertainment and in turn revenue, has gained immense popularity. Apart from boosting the popularity of the game itself, local leagues play an important role in widening the footprint and intensifying the reach of the game.
Namboodiri shared how the Tamil Nadu Premier League has now become a pipeline for feeding into the IPL as it actively scouts talents and promotes the sport across the state.
"Cricket tends to grow in pockets. In Tamil Nadu, virtually every district now is represented either by a franchise or by a player. Local leagues present greater opportunities for young players to outshine on that platform. And the sky's the limit when it comes to their careers later on."
Localising broadcast
ITW MENA is working towards localising cricket broadcasts in the region. Making a conscious choice to start at the absolute bottom rung, the company has successfully created a domestic structure with two of the region's biggest cricket boards, the UAE and Oman, securing broadcast rights for domestic matches on the biggest platforms in India, Pakistan, the UK, the Far East and even the US. Chandra attributes the success of the broadcast to quality: "The team just has to focus on the quality of the game. Once it starts winning, you don't need to worry about the money, production or reach."
With a winning team, it's easier to rope in the sponsors and brands. For Chandra, Afghanistan is a quintessential example. Notably, cricket didn't even originate within the country's borders – Afghans started playing the game in refugee camps in Pakistan. However, today the national team boasts a pipeline of spinners better than anyone in the region and brands are keen to sponsor them.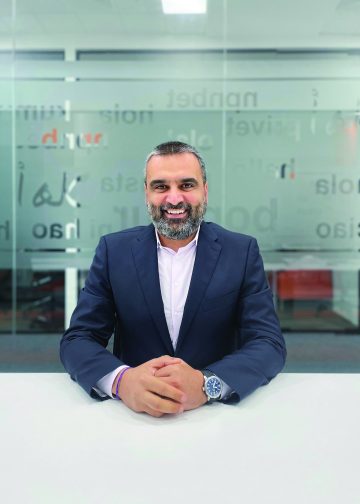 Apart from quality, several other factors enhance the chances of local leagues being broadcast. Infrastructure is one big element, and in the Middle East stadiums are well maintained. Another element is time zone, and again the Middle East scores on this front as conducive for watching cricket not just locally but regionally as well. The only factor then for cricket teams to work on is building franchises and finding influential mentors. For instance, the IPL roped in popular Bollywood stars, boosting consumption in segments not initially clued into the game.
Namboodiri pointed to the recently concluded IPL, where there was a lot of focus on batting prodigy Shahrukh Khan and speculation around which franchise would nab him, and for how much (he was signed by Punjab Kings for 9 crore rupees ($1.16m). He believes this is an indication for Middle East markets that a little impetus could lead to the development of players, franchises and the sport itself.
"I think local leagues in the Middle East are soon going to be at a tipping point from where there is no looking back. What broadcasters need to do is seize the potential this could unlock and get the entire ecosystem in motion."
One interesting observation was the absence of Emirati players in local leagues. Chandra attributed this gap to the notion that cricket is primarily viewed as an expat sport, and emphasised the need to make it more inclusive and increase efforts to enlist local players.
Women's cricket is getting a boost too, with ITW actively seeking ways to broadcast and popularise it. At the time of this discussion, the company was working on the broadcast for the 2022 GCC Women's Gulf Cup, with matches being live-streamed for the first time – a milestone for the rising popularity of women's cricket in the region.
New business models and rights opportunities
In recent years, broadcasters have started leveraging AR and VR to enrich content. Apart from enhancing visual appeal with superimposed statistics and player profiles, AR and VR help localise perimeter advertising depending on where the game is being telecast.
During the 2021 football European Championship, global audiences realised they were being exposed to localised perimeter branding. As fans posted replays of their favourite goals on social media, they noticed that the same goal had different brands on the perimeter, depending where it was uploaded from. Cricket is now following suit, with several boards evaluating the option to increase their commercial value.
ITW has been dealing with perimeter branding via AR for a while now. Chandra recommends a modular approach to perimeter branding, with a company choosing the geographies where it wants its ads to play. This would free up the perimeter for other brands to plug in their advertisements. Chandra predicts this will happen in the next few years, with some of cricket's biggest boards, such as the ICC and BCCI, due to renew rights soon.
Sammer Elia, Business Development Director – MENA Region at Viaccess-Orca, highlighted another business model the company is discussing with cricket broadcasters: to increase the sport's footprint while combating piracy and revenue generation concerns, based on a multi-tier subscription model affordable for all viewers. For example, basic-tier viewers access the match through the league's social media accounts. As the subscription tier goes up, access may be more personalised, with top-tier subscribers benefiting from advanced features such as AR/ VR, exclusive player interviews or even targeted reward coupons.
Leveraging AR/VR technology
Apart from using AR and VR to enrich content and devise new advertising channels, it can also be used to view or replay action. Players can benefit from the tech too, by using it for trial games in 3D. Namboodiri pointed out: "AR can play a huge part in training young players. They can face the best of bowlers or the best of batsmen in an AR situation. They can gain access to lecture demonstrations or access real-time play."
Viaccess-Orca is deeply involved in AR/VR tech for sports and has developed a suite of products for the industry. Employing VR in cricket is very challenging due to the wide pitch and the small ball, but the company has been able to successfully leverage it for specific action replays or training of one specific player, accompanied with stats displays.
It also offers several premium functionalities to enhance the viewing experience, such as 'multi-feed, multi-live viewing' – the option to watch from various angles, following a specific player, a specific action or an overall view of the game. Friends can host a virtual watch party which includes an advanced qualitative experience in viewing. "In a nutshell, AR/VR, multi-feed and watch party premium viewing are ingredients for a successful and engaging experience in sports viewing and a lever for proposing higher subscription for a specific segment of viewers," Elia stated.
AR/VR can be used for the entire ecosystem, from broadcast to ground management, including the deployment of leagues and franchises. It can be the tool to get the entire ecosystem to crank up successfully.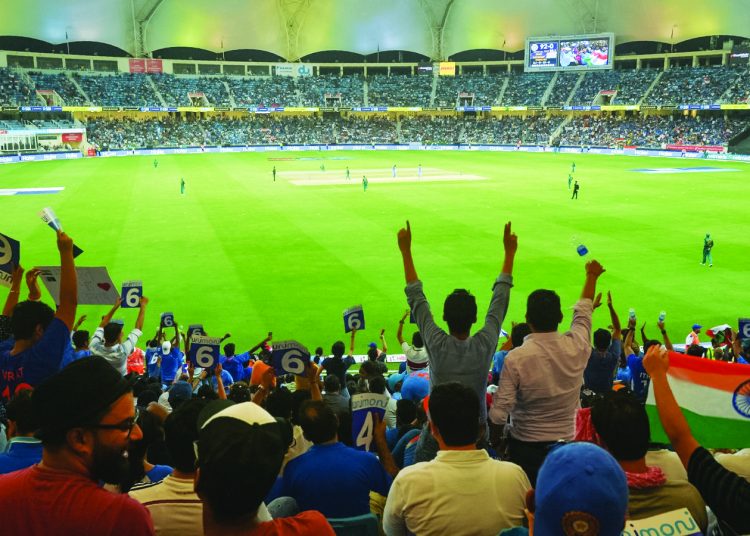 Piracy and illegal streaming
With cricket broadcasts now streamed live, broadcasters are faced with the challenge of piracy and convincing people who don't want to pay for content to convert to paid subscriptions. Stemming the flow of pirated content is a critical business aspect that Viaccess-Orca has been helping broadcasters deal with. Cricket boards and leagues are "stoked" about protecting their revenue-generating content; Elia cited the IPL, which has been cracking down on pirates not just for visuals but for audio rights as well.
Viaccess-Orca offers a comprehensive threefold anti-piracy solution. In the first step, it aims to create some frustration at the level of basic research. That means trawling the search engines for pirated sites in order to dereference them and delist them. This is relevant for non-exclusive rights holders who are just looking to disappoint people searching for pirated content. Along with this, its advanced piracy fighting algorithms take down pirated videos, an important service for companies who hold exclusive rights for broadcast or telecast original productions.
Finally, the most advanced service is to fight piracy in upstreaming with a host of advanced tech that combines dereferencing with SEO strategies, a constantly enriched library of apps and pirate sites and services (for all sports and any revenue-generating content), watermarking, and other technologies to harden the app perimeter (such as blocking screen recording and app cloning).
Elia pointed to a combination of practices in support of Viaccess-Orca's anti-piracy offer, including agreements with hosting companies and legal services to empower execution of copyright enforcement. Elia summed up the approach to anti-piracy in three steps: technology; maintaining an up-to-date library of piracy sites; and legal agreements with the whole ecosystem, whether it is the hosting companies or legislators.
The future of cricket in the MENA region is looking bright, with a lot of potential not just for broadcasters but also for players and leagues. The narrative is being shaped by innovation, the role of broadcasters in building the sport, leveraging technology for enhanced playing and viewing experiences, inclusion, and subscription models.