Senior market executives and analysts from various facets of the media industry share their insights with BroadcastPro ME.
Does the coronavirus pandemic paint a completely bleak economic picture or have new strategies and business models emerged from the situation? How have media companies benefitted from or been impacted by the lockdown, and how have industry leaders responded to it?
Marc Antoine d'Halluin
CEO, MBC Group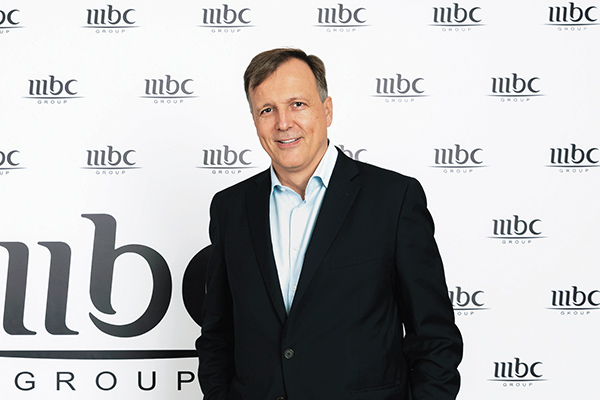 In these uncertain times, it has become clear that we have to find ways to adapt to the "new norm" and it has become more important than ever to provide an outlet for our viewers, be it the latest news, or entertainment whether via our linear TV channels or through our Shahid VIP OTT platform.
Therefore, MBC Group continued to engage its key business objectives, out of which talent remains our number one priority. I am impressed by our talent's ability to take on the many challenges the COVID-19 pandemic has created and operate flawlessly despite having to do it remotely, in many cases. This demonstrates how important it is to have the right people for your organisation.
Having the right talent also results in the production of compelling and culturally relevant content for linear TV, OTT, digital and other platforms. This content captures the lion's share of the MENA audience, a trend MBC has been witnessing this month, as the majority of productions for Ramadan have been nearly completed ahead of the lockdown.
Our content during this top viewing season is extremely compelling. Amongst our other key objectives is producing more premium local content – ranging from short to long-form – that's up to international standards and is able to travel across geographies and platforms. Shahid and Shahid VIP have seen significant spikes in viewership. In fact, their cumulative OTT audiences were multiplied by three over the last two months, with the Shahid VIP segment experiencing a phenomenal 10x audience growth. Premium, exclusive and original Arabic content attracted big audiences but this time, with the quality of our relaunched digital app, they became loyal.
This year's Ramadan is one we have never encountered in current times, and so despite the economic downturn caused by the pandemic, we still have to operate as normal. It is unsurprising that this current period has been challenging in terms of advertising – whether in the region or beyond.
We're being cautiously optimistic; we believe that the markets of Saudi Arabia (and the rest of the GCC) and Egypt will inevitably regain their momentum and upward trends.
During these times, and after, MBC Group will continue to deliver the best content for the region's trailblazing brands, across multi-platforms.
There is a downside to having more content however, and that is the increased likelihood of it being pirated. It is very tempting to share our Ramadan content. Therefore, it will be our priority to support the intellectual property rights (IPR) of content creators and production companies, because IP is the core of what we are about at MBC. We continue to be fully behind the anti-piracy drive led by the authorities in Saudi Arabia and beyond.
We are navigating strange times, with adversity and uncertainty creating not the most pleasant of challenges. But our strength has been in being able to adjust and recognise the opportunities that we can work with at present. It's important for us not to compromise on quality. It's equally important for us to continue delivering the best media and entertainment experience in MENA, bar none.
Manoj Mathew
Territory Head MENAPT, ZEE Entertainment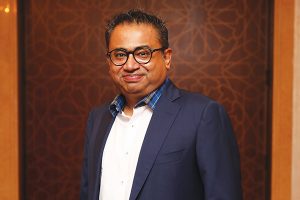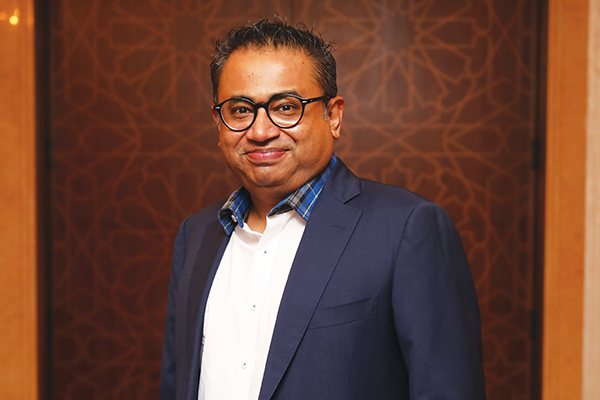 This is a very challenging time for all of us. I cannot think of a time in my lifetime when so many people have been impacted in such a dramatic way over such a short period. Our own businesses have been hit very hard and it's proved to be a challenge as many projects are on hold for the moment. So, we are holding our breath like everyone else.
Mid-March, when most organisations started 'work from home', we saw an upswing in content consumption. Initially, it was witnessed over news channels, then movie channels and general entertainment; unfortunately, sports content took a massive fall. Kids' entertainment grew exponentially while infotainment grew by a small percentage. The average time spent on news and movie channels has gone up by over 30%. Entertainment channels have seen an increase of 20% to 30%. We have seen more viewers coming in and more viewing in what was previously non-prime time. We have also seen a surge in male viewership in general entertainment channels, previously the domain of women. Prime Time suddenly has a new field to operate in because it is spread almost across the whole day. Most entertainment channels brought out some classics from their archives to create afternoon and morning bands, and most networks had new programming grids. There has been a surge in OTT viewing too, with both Weyyak and Zee5 seeing more than 50% growth in viewing and Zee5 witnessing a spike in subscriptions. Viewing across both South Asian and Arabic linear or OTT platforms saw growth in both viewership and subscriptions.
Did this viewership bring about a cheer within the content industry? Unfortunately, no as many of the grassroots workers in content production are daily wage or project-based earners, especially within the South Asian content market. Zee and other broadcasters, as well as content production houses in India, have set up special cells and funds to help workers in India. The same holds true for the Arabic content production market. Our Arabic co-productions are slated to commence mid-June if the lockdown is lifted.
What concerns us is that there is no valuation to this surge in viewership as ad spends have dropped drastically. Radio, outdoor and print advertising may have dropped by more than 50% to 80%.
Cinema advertising and event sponsorships are down by 100%. Did all this move to TV, OTT and Digital? The answer is no. Linear and digital have also witnessed a drop of more than 30%, in some cases 50% in revenue, compared to the same time in previous years. Certain industries such as travel, automobile and services have stopped communicating. This, however, does build the case for subscription-driven models of content consumption and this will take place in the MENA region as well.
Content planning and mobilisation will change after these times. Content banking will become key. I expect to see a surge in content production in order to bank five to six months from now. Content acquisition methodologies will change. There will be a newfound respect for content teams and their forward-looking strategies.
The industry will bounce back soon with some new methods of engagement. Technology will be the focal point in content development, distribution, monetisation, protection, storage, compression and platforms.
Debbie Stanford-Kristiansen
CEO, The Novo Cinemas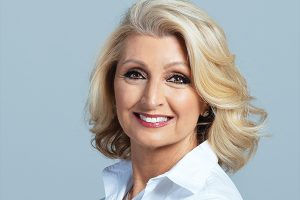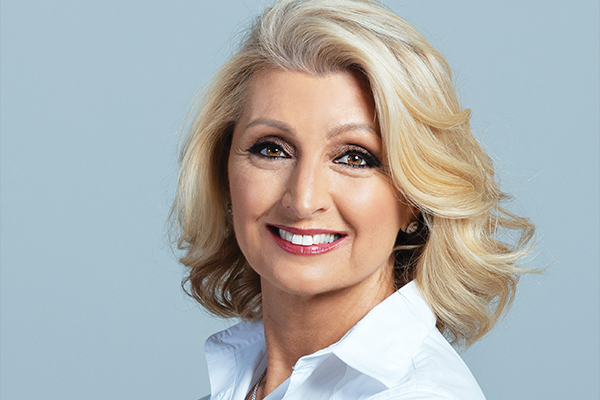 The global closure of cinemas has led to an enormous uptake of streaming services. Many are wondering how this will affect exhibitors when they reopen. At Novo Cinemas, we emphatically believe customers will flock to cinemas once again.
Cinemas have proven over the years to be extremely resilient. From TV to DVD, there have been several shifts in opportunities to view film content, but exhibitors have paid careful attention to these shifts and looked to solutions, which cannot be replicated at home. Luxurious seating, enhanced food and beverage options, screen size and sound are examples of the cinema experience.
Today, people are questioning the impact of streaming services on this century-old industry. Streaming popularity does not mean that people will be less inclined to go to cinemas once the crisis is over.
In fact, a recent study from EY's Quantitative Economics and Statistics Group (QUEST) found that people who go to the movies also watch streaming content more frequently than those who go to the cinemas less often. The study also found that those who saw nine or more movies at the cinema averaged 11 hours of weekly streaming compared to seven hours of streaming reported on average by those who went to the movies just once or twice. This leads us to think that the two entertainment forms are complementary, rather than competitive.
Post crisis, much-anticipated movie releases will flood into cinemas creating a worldwide rebound film fest. The Bond movie, No Time to Die will be released in November; the animated comedy Peter Rabbit 2: The Runaway, initially planned for a Spring release will now hit our screens at the end of August and the ninth instalment of the Fast and Furious is due for release in April 2021.
The cinema-going experience is also evolving in the meantime with technological developments such as Artificial Intelligence, Virtual Reality and 4D theatres. I'm sure E-Sports and gaming will become complimentary attractions.
During this time, the Novo team are either working from home or on paid leave and we have initiated a series of team building activities. We share images and videos of our pets, family, food, hometown, best movies and more on a WhatsApp group but rely on Microsoft Teams for daily meetings with the leadership team. The HR team has sent a series of links for online learning to help colleagues adjust to remote working and grow their skill set. Every month, we send out a staff newsletter called The Novo Times. In the newsletter, we include personal milestones such as new family members or achievements; puzzles and photographs of the team having fun.
I have also launched an initiative called Talk to Debbie, which allows every team member to share their thoughts with me directly. Our team's well-being is our priority, so we ensure they are fully aware of the current situation and I want to ensure their minds are at ease during this period.
Christopher Elkins
Co-founder and CSO, MUSO
For audiences, disruption brings new opportunities for discovery. Now, as lockdown becomes the new normal, this seems to be the moment to press reset, seek out new shows and films and dive into older content missed the first time around.
All of this is playing out right now in the trends across tens of thousands of TV shows and films we're tracking.
Demand for all forms of content across the free, unlicensed global ecosystem MUSO measures has massively increased in dramatic and significant ways.
We reported the initial COVID-19 impact in February, as demand in China upped by more than 30% across just a few days. Data for March is now illuminating those trends globally, and specifically, ways in which they are changing. By genre, for instance, demand for family-oriented content initially rose – but what next? 2011's Contagion and this year's best-picture Oscar winner, Parasite, both saw huge rises in demand – 151.97% increase in piracy streaming visits from January to February and the latter saw a 240.04% rise during the start of the pandemic. Viewing habits have time-shifted – traditional weekend demand spikes now flattening through the working week for many regions. This is a trend we've already seen in MENA for March. Different genres are trending across different regions and with Ramadan, the world is looking to see how viewing habits of MENA audiences will evolve.
Broadcast and film businesses are responding and reacting in different ways internally to the data. Content acquisitions and commissioning teams are gearing around resources – initially the short term need to optimise scheduling. But now, these teams seem to be transitioning internal thinking towards recovery steps – production development and delivery post-COVID, and new content development opportunities emerging from its disruption. Data and the trends that are surfacing from it are crucially important in helping the industry to leverage short-term buying needs. But, more than that, it is the R&D and development work that will go some way to defining how quickly, and successfully, media businesses come out the other side.