Karim Alexander Pitstra was born in Dordrecht, The Netherlands, in 1979, to a Tunisian father and a Dutch mother. He made his first film at 15, but worked in music production before setting up his own production company to make commercials and corporate films. In an exclusive interview with Shamika Andrade, Pitstra talks about this […]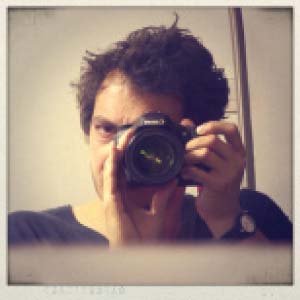 Karim Alexander Pitstra was born in Dordrecht, The Netherlands, in 1979, to a Tunisian father and a Dutch mother. He made his first film at 15, but worked in music production before setting up his own production company to make commercials and corporate films. In an exclusive interview with Shamika Andrade, Pitstra talks about this first feature Die Welt, which was screened at the Doha Tribeca Film Festival
What inspired you to make this film?
I was raised in Holland by my mother and only got to know Tunisia when I was 25 years old. In 2005, I met my Tunisian father for the first time, after seeing him leave when I was about four years old. This film is a culmination of my observations and experiences in Tunisia following my encounter and consequent annual visit to my father.
In Die Welt, I project Abdallah, a fictional protagonist into my existing Tunisian family, making the film a hybrid between documentary and fiction. Of course, many elements are fictionalised such as the names of relatives and facts have been altered.
I wanted the core of the film to be an authentic, visceral experience of Tunisian daily life. The film shows how young men, after the revolution in Tunisia, still dream of a life in Europe. The film also tells the story of my father.
What were the challenges you faced?
I think the biggest challenge was getting budget for the film and eventually, I received this from many different sources. I started out with my own savings, which I had built up after working for several years as a freelance filmmaker. I then got in touch with some private investors. Friends and family chipped in. I even started a crowd funding campaign and got in touch with some local art funding entities that gave us small subsidies.
Later on, after completing the production of the film, I applied for a post-production subsidy at the Dutch Film Fund and the Doha Film Institute (DFI) in Qatar.
Since I'm half-Tunisian, I was eligible to apply at DFI fund. The grant helped us bring the film to its final stage, including professional colour grading and other necessary finishing. One part of the deal was that we hold our world premiere at Doha Tribeca Film Festival. All in all, it's been a great experience.
Another challenge was working with people with different experience levels. I brought a small Dutch crew to Tunisia and we were new to the game. We had produced a number of low-budget films, but this project was a bit more ambitious and we were basically on unknown terrain. We had to find a modus operandi to work together with the Tunisian crew and a bunch of my Tunisian family members. It was sometimes chaotic but in the end, it worked out and we managed to shoot the film.
A big challenge was also my own exhaustion. I was already running in sixth gear for a couple of months when we started shooting in July 2011. Two weeks into the shoot, I was no longer able to inspire my crew. I was just hanging in there, focusing on what needed to get shot. At that time, I was really dependent on people around me, without being able to give them back any energy. A lot of things were organised at the last minute. Shooting in Summer drained us some more. When the shoot ended late July 2011, I realised that I had never been so exhausted in my entire life.
What equipment did you use?
During the first phase of the shoot, our cinematographer Thijs Gloger shot on a Sony F3 attached to a KiPro-Mini. We had a set of PL-mount Zeiss CP.2s. The camera was rigged on a Vocas rig.
For the second phase of the film, we employed a Canon 5D Mark II, also with an EF-mounted set of Zeiss CP.2 Compact Primes.
To obtain a feel of floating motion, without being too shaky, we used an EasyRig, from a low angle, which I think worked very well. It resulted in a motion that was more fluid than handheld, but less slick than the Steadicam.
We used a Viewfactor and Cmotion remote Follow Focus unit during the free, dynamic handheld sequences. As for monitoring, it was done through a Zacuto EVF and a JVC 17" HD field monitor.
What format did you use for this shoot?
We were mostly recording straight to ProRes422 HQ in 1080p/25fps.
When using the Canon 5D Mark II, we shot to the internal h264 codec and converted that in post to ProRes.
What tools did you use in post?
Editing was done in Final Cut Pro 7. Additional image retouches and compositing was done in Nuke and AfterEffects. As for final compositing, titles and converting to DPX, it was done in Autodesk Smoke, at the post facility Loods, Lux and Lumen in Amsterdam. Colour grading was performed by Jef Grosfeld at Loods, Lux and Lumen using a Nucoda Filmmaster system in a Barco DCP projection room.
Tell us about some tech highlights.
We didn't do any specific high profile technical things, although I like the EasyRig film style combined with the jump-cut editing. The low perspective resembles that of a five-year-old child. It was intentional as that was about the age I saw my father for the last time. When back in Tunisia, I often felt like a little child, because everything was so new and strange to me.
Did you have a big team?
The core team consisted of myself, two producers, a unit manager, two assistant directors, a cinematographer/operator, a 1st AC, a gaffer, a key grip, an electrician, some drivers and runners. I think we had about fifteen people walking around. Most of the crew was hired through Sindbad Productions in Tunis, who also provided us with other facilities, such as lighting gear and logistic services.
Tell us about your journey as a filmmaker.
I directed my first film during a school project at 15. It was fun but also
frustrating, having to edit using
videotapes. Later on, I spent time making electronic music, only to return to video when I was about 21 years. I found that it was so much fun to create little films that I decided to become a filmmaker. After having been rejected by the Danish Film Academy (they only accept six aspiring directors a year), I found some people in my hometown of Groningen, who I started making films with. I also did a lot of commissioned films.
From where do you draw inspiration?
Many things inspire me! Right from watching films to making films with other people. I draw inspiration from life and my own experiences. I like to investigate my own identity in a creative dimension. Finally, I find it inspiring to create something from my mind, something that didn't exist before becomes a reality. It's always a good feeling.
What are you working on now?
Yes, I'm presently working on a documentary about my half-sister in Tunisia and my cousin in Sweden. They have had similar experiences and I'm trying to mirror their stories with my own experiences. It's kind of a personal film but I hope it will reach out to many people who can identify with the subject.
What are your plans for the future?
I think I have done my share of personal and family stories so I shall probably move on to other projects with inspiring themes and subjects.
What would you look for when you buy equipment?
Good quality, but light, compact and affordable.