Qatar's outstanding execution of the 2022 World Cup has forever raised the bar for future host countries, while beIN's top-notch coverage captivated audiences across the world, resulting in a truly exceptional global spectacle. Israel Esteban, CTO at beIN Media Group, tells Vijaya Cherian about the tech strategy that went into producing and broadcasting the world event.
Once you knew that the World Cup was going to take place in Qatar and beIN was to be the exclusive rights holder for MENA and France, how long did it take to get the tech preparations done?
Once you knew that the World Cup was going to take place in Qatar and beIN was to be the exclusive rights holder for MENA and France, how long did it take to get the tech preparations done?
So to your question, how long have we been working on this? I guess you could say we've been working on it since the award to host the World Cup was announced back in 2010, but more specifically we became focused two years before kick-off on November 20, 2022.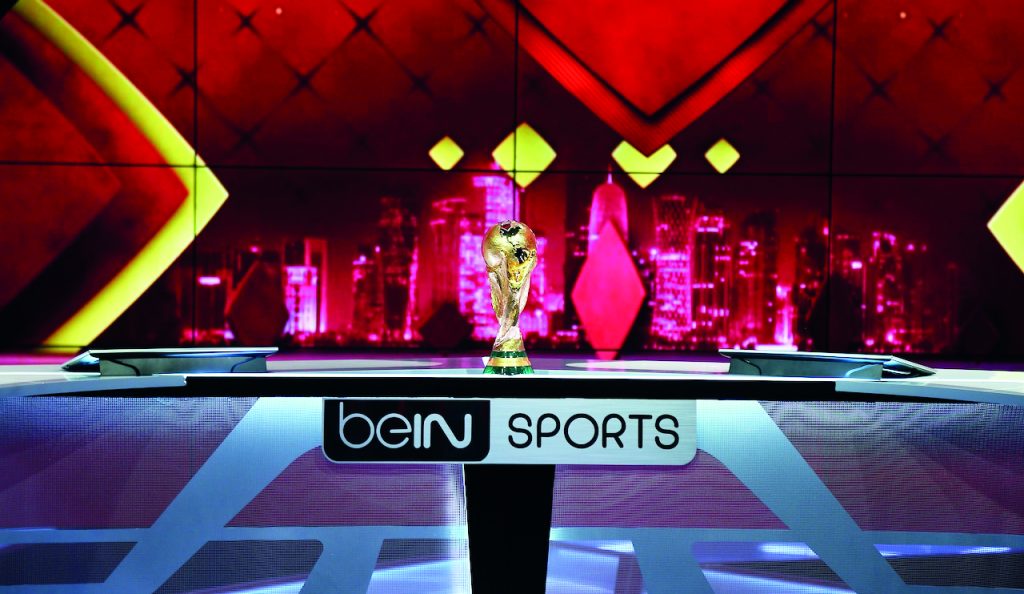 I'm sure you had a long list of challenges.
Yes, our biggest focus was to make sure this tournament was covered in a manner that was unrivalled by any other. Firstly, we had to ensure we delivered the highest picture and sound quality to the widest audience in the most innovative way, across many platforms and so many different countries. But it was also extra important that we had the most resilient and redundant back-ups in place for all systems.
The eyes of the world would be on us, so we couldn't afford even the smallest outage at any stage of the process. A lot of effort and planning went into our approach to disaster recovery, which included the deployment of fully redundant solutions for all main services and systems – broadcast and production systems, but also our business and subscriber management systems. We had to guarantee geographical redundancy as well. Some of these back-ups were deployed outside of Qatar, in countries like the UK, France, Spain and Turkey. We also made sure the distribution channels were fully redundant – for example, adding four dedicated KU-band satellite transponders for the duration of the tournament, leaving nothing to chance.
The other key challenge was to ensure the expected interest and huge demand by subscribers, existing and new, to sign up for our World Cup coverage could be accommodated by scaling the capacity and throughput of all systems to unprecedented levels.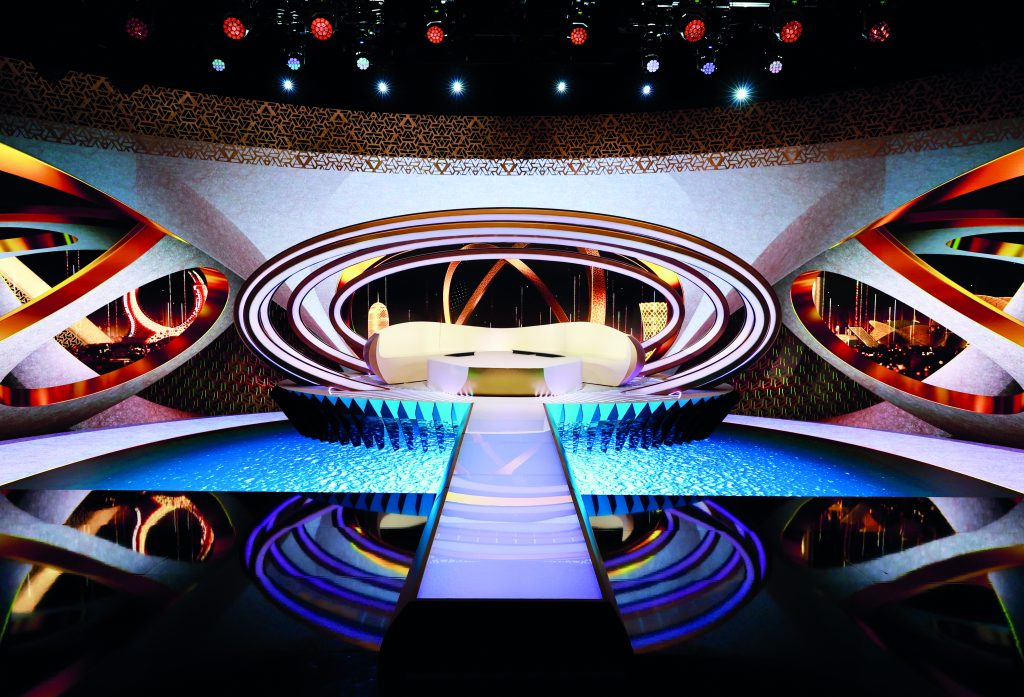 Another key challenge was to make sure we deployed the latest state-of-the-art antipiracy technologies and resources available to minimise the illegal and very damaging effects of piracy. It's a great privilege to be the exclusive rights holder for such a prestigious event, so safeguarding it was our highest priority. I can't stress how important protecting our rights is to our bottom line.
After all that was in place, our focus was targeted to ensuring we delivered the most comprehensive coverage of any tournament in beIN's history. We were extremely proud of the immense effort and creativity that went into the coverage of the whole tournament both on and off the pitch. We had up to nine studios in production on any given day, and invested huge effort and care to ensure that Qatar took centre stage and was the backdrop to the entire production. To achieve this, we set up studio and presentation positions all across the country, reliably linked back to main HQ via IP and redundant fibre routes.
The final challenge was to make sure our audiences were served on every platform imaginable. It was really important to us that in addition to the main DTH linear broadcast channel, we also delivered a full 360 World Cup experience inside and outside the stadium to a global audience across our websites, apps and social media channels. And this was a huge success – in MENA alone, we recorded 1.1bn views on our official social media channels, not to mention the 5.4bn cumulative views throughout the month-long tournament on our flagship channels beIN Sports.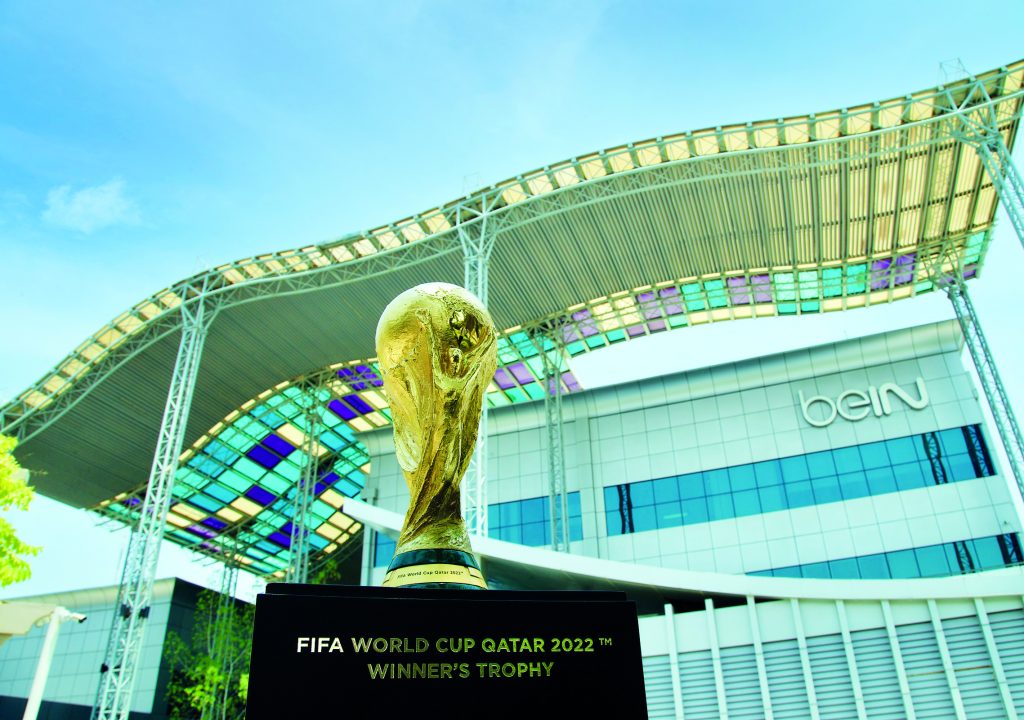 Could you elaborate on what these preparations entailed in terms of standards, formats (4K, IP), human resources, getting other local broadcasters involved, etc?
We delivered a total of nine channels in four different languages (Arabic, English, French and Spanish) dedicated to the World Cup in MENA, another two for France, and developed licensing agreements with other broadcasters in Singapore, Australia and New Zealand. We delivered HD and 4K UHD signals with Dolby Atmos to our viewers across both our DTH and OTT platforms. This includes the TOD streaming platform that we launched at the start of 2022. In an ever-increasing mobile and remote world, and with the growing appetite to view content anywhere and on any device, providing our subscribers with on-demand/ streaming services has become an important strategy to attract an ever-growing legion of viewers.
In addition, we were determined to share the World Cup story with as many people as possible globally and to showcase Qatar and the incredible atmosphere surrounding the tournament in the region. For that, we worked collectively with all our Group's entities and countries to create content and stories non-dependent on rights, so they could be broadcast across all our territories.
One other initiative worth mentioning, as part of our commitment to make the tournament accessible to everyone, is that we supported distributing beIN Sports channels across all 37 Qatar rail metro stations, which hosted more than 18m passengers across the tournament.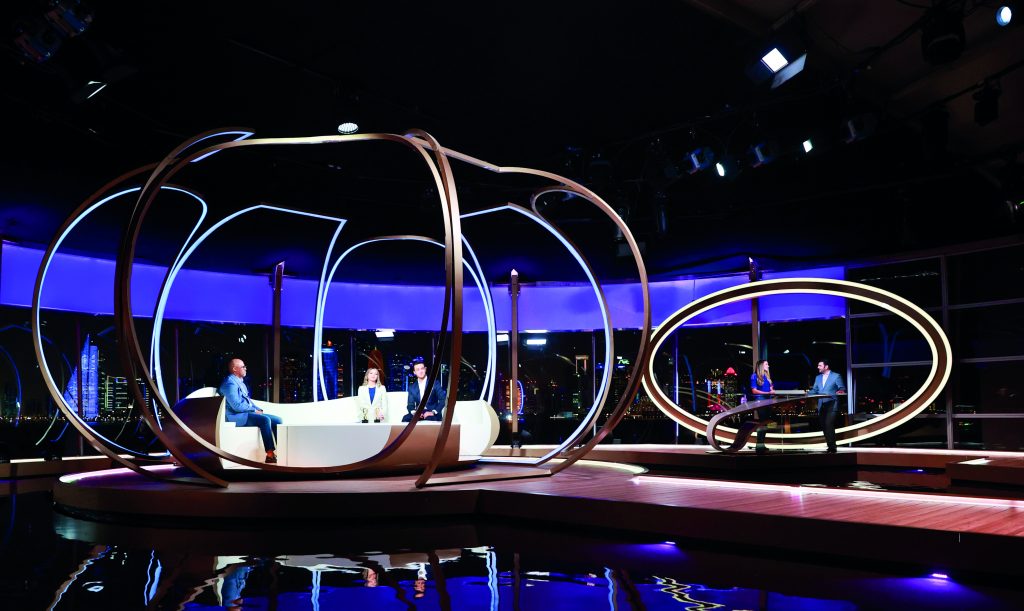 Did you need to get in any consultants or World Cup veterans to help on any front in terms of meeting certain specs and standards set out by the World Cup body? Did any specific solutions or vendors particularly help make this phase easier?
No, this was the fourth World Cup beIN Sports was covering, in addition to many other FIFA competitions and world-class tournaments, so we are extremely well versed in what's required and have the confidence that we are world leaders in sports broadcasting. That said, we continually push ourselves to raise the bar with every new event and are already planning what new immersive technologies and innovations we'll bring to the World Cup in the US, Canada and Mexico in 2026.
On the day, were there any challenges you did not anticipate?
We did our very best not to leave anything to chance and avoid as many surprises as possible, but obviously when you are undergoing an operation of this scale and importance, you need to be on top of every detail and be able and capable to respond immediately to any unexpected challenge or required change that might come up. And the scale of our coverage was simply impressive. Our 120 analysts, presenters and reporters, ably supported by more than a thousand staff in Qatar and around the world, created and curated more than 7,500 hours of content over 29 days. On paper it was daunting, but when we finally put all our planning into practice, it was an incredible experience. Just on day one of the tournament, we had more than 540 individual DTLs/live stand-ups booked (just for the first day) for all our productions across Arabic, English and French studios. Those are levels none of us could ever have imagined. Just to put this into perspective, this is probably more than 30 times what we would usually do for a large tournament.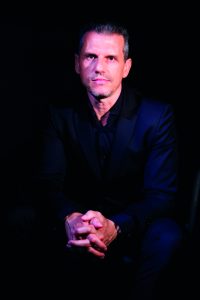 What are some of your biggest tech takeaways from broadcasting such a show? If you had the chance to do it again, what would you do differently?
It's difficult to think of things we might have done differently because the event was such a success on all fronts, although there is always room for improvement. But I guess the greatest technical takeaway is that for such massive events, every effort on planning and securing the technology to support all areas of our business and operations is needed, and totally worth it. This ensures that throughout the event, you can have a smooth operation and still be able to cope with any last-minute challenge requirements that inevitably will always happen at such live operations scale.
My biggest personal takeaway is probably the enormous pride I felt that beIN was central in sharing the story of the World Cup with our audiences far and wide. We pushed ourselves to new heights and succeeded in making good the promise we made before the tournament: that we would deliver the best coverage in beIN's history. In addition, we also helped showcase the beauty and culture of Qatar and the Arab world.