In an exclusive interview with BroadcastPro ME, Christophe Firth, Manager at A.T. Kearney Middle East, speaks about the MENA region's evolving TV trends and the outlook for the market in the wake of new services in the region What is your take on the TV industry in the MENA region? The Middle East TV industry […]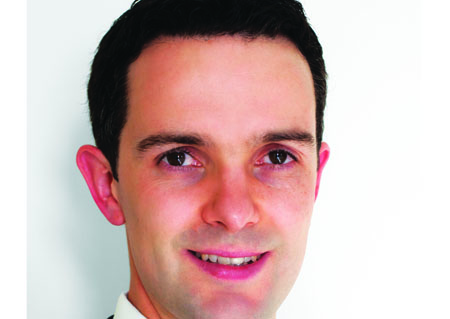 In an exclusive interview with BroadcastPro ME, Christophe Firth, Manager at A.T. Kearney Middle East, speaks about the MENA region's evolving TV trends and the outlook for the market in the wake of new services in the region
What is your take on the TV industry in the MENA region?
The Middle East TV industry is quite complex compared to other parts of the world, but it also offers higher opportunity. It is complex because of three factors.
Firstly, on the demand side, it is fragmented in line with the cultural, ethnic and economic diversity of the region. If the MENA was a country, it would be the third largest in the world. This leads to a wide variety of content consumption profiles and the ability to pay for TV services, from Morocco in the west to Oman in the east. Limited audience measurement only adds to the challenge for broadcasters, pay TV operators and advertisers to profile and reach their audience.
Secondly, on the delivery side, most of the region is only covered by DTH satellite, with almost no cable, and pockets of IPTV and variable (but fast-improving) broadband connectivity. This is a limiting factor in the ability to expand the range of services.
Thirdly, content rights are sold on a regional basis covering more than 20 countries which, for pay TV operators, for example, means setting up and managing a network of different distributors for each country. It involves navigating different regulations for each country, pricing and receiving payment in different currencies, and so on. That said, the strong appetite for TV in the region, young and growing populations, and still relatively low base of pay TV penetration should provide the basis of a positive future outlook for executives at TV companies in the region.
How would you compare the region's uptake of OTT with global trends?
The region's uptake of OTT is still low, but with strong growth potential. In the most positive scenario, we see a potential market in 2020 of up to USD 1bn in the MENA region. The market potential is there, with a young demographic, improving broadband access speeds and a fast-growing range of OTT services. Saudi Arabia is already the biggest YouTube country in the world in terms of viewership per capita.
You recently conducted a survey, we hear. What were some of your findings?
Yes, we ran a survey of senior executives from amongst MENA broadcasters, pay TV and OTT service providers, telcos and advertising companies, which we complemented with a pan-regional audience survey of more than 6,000 viewers. Perhaps the most interesting and topical insights are on the OTT side. The top three factors cited by TV executives to enable the take-off of OTT video in this region are faster broadband, more content and effectively tackling piracy.
In addition, when asked what type of company was best positioned to win in OTT, it was perhaps surprisingly the telecom operators who came out on top. That said, only 38% of respondents from the different types of service providers — broadcasters, satellite pay TV operators and telecom operators — believed that their type of company was best positioned to win! This clearly says that there will be a lot of partnerships and collaborations in the sector, as players look to build on one another's core strengths and address challenges.
For example, this region's OTT service providers are already partnering with telecom operators to enable customers to pay for their OTT consumption on their monthly bill or with their prepaid balance, which helps to address the constraint of low credit card penetration.
Globally, I believe that we are entering into a second golden age for TV, which will be as transformative as the first golden age in the 1950s, when TV became mass-market. This is no less the case in the MENA. We will see technology enabling creativity and innovation in content, increased choice of services for consumers, and a phenomenal viewing experience thanks to 4K-quality images and interactive multi-screen services. The key then is how to develop, distribute and monetise content in the new environment. We work with leading TV companies globally and see an increase in the breadth and depth of partnerships as a key overriding theme in TV in the coming years.
We have recently seen some FTA channels moving into the pay TV space. Your comments?
The recent announcement by beIN and Fox certainly caused shockwaves in the market and is a potential game-changer if it is perfectly executed, and if beIN can then build further on this. The MENA market has long been dominated by FTA, with pay TV penetration below 10%, but this can only go in one direction. beIN's move into the entertainment genre will certainly require a response from OSN and the other big players in the market. At the same time, the major broadcast networks like MBC, Dubai Media, Rotana and Abu Dhabi Media have deep content libraries and a strong portfolio of brands. It is now a question of how to unlock this value – broadcasters will need to weigh up the economics and trade-off of an FTA versus pay TV model.
Which areas in the content space need to be developed more?
There are opportunities in all content genres. In entertainment, I am a big believer in local content. From our experience globally, we of course see a degree of content globalisation, but also a resurgence of interest in local entertainment content, particularly programming related to local culture and history. People love being connected to the world through the internet, but at the same time want to retain a sense of identity and connection to their roots. MENA is, culturally, one of the richest regions in the world, and there is plenty of scope to unlock this further and bring it to the screen.
In sports, beIN has transformed itself over the last couple of years and there is also huge potential for them and others, for example on how subscription services are designed and priced and how to create a more interactive and immersive experience for sports fans, which can deepen audience engagement and open new revenue sources.
News is another genre that is going through a period of change. Twitter, Facebook and Snapchat launched live streaming services this year, which will increasingly draw younger viewers away from traditional news sources. It is now up to the news broadcasters to retain and re-engage their audiences.
Al Jazeera's recent launch of its AJ+ OTT service was a positive move and the service looks great – the question now is what next.
What challenges do broadcasters and content distributors face in the region?
To recap, the audience diversity, variation in delivery and distribution infrastructure, and simply managing operations across such a vast region are core ongoing challenges that require planning and innovation. Of course, piracy is an ongoing problem, costing the pay TV sector half a billion dollars a year in lost revenues. Working with government authorities, distributors and technology partners can help to open up this potential goldmine.
How can international OTT players, who are entering the MENA market, differentiate their offerings?
For decades, the mantra in the TV sector has been "Content is King". This is still true, but I would add that in the OTT world "Experience is Queen" (and I will let you judge whether the King or Queen is more powerful!). Netflix and Starz are world leaders in content curation and discovery, and enabling social engagement and communities to be built around their services. This is enabled by the right blend of great interfaces, simplicity and big data.
Having said that, these global players do not have a monopoly on these capabilities. The regional broadcasters, pay TV operators and telcos should all have reason to believe that they can win in OTT. My previous job was with BBC Worldwide in Digital Media, where we developed some great things in digital, and if you look at the huge success of the BBC iPlayer today, this reinforces that broadcasters have a real opportunity.
Your advice to regional players would be…
Structure internally with the operating model and capabilities to be ready for the future. Strike the right partnerships externally. And above all, in this increasingly crowded sector, have a clear brand identity and position in the mind of the customer.