Arab Film Institute (AFI) is inviting submissions for the First Arab Film Awards 2018.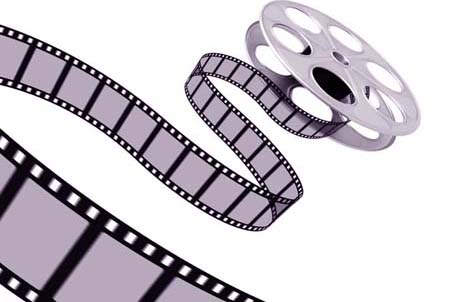 Arab Film Institute (AFI) is inviting submissions for the First Arab Film Awards 2018.
The Award Ceremony honours the work of the Arab film industry in the following 17 categories: best fiction film, non-fiction film, director fiction, director non-fiction, actor, actress, screenwriter, director of photography, editor, production designer, costume designer, hair and make-up artist, composer, sound design, short film, student film and lifetime achievement award.
Films participating in the Arab Film Awards must have had their first official screening (be it a festival or at a regular cinema release) between August 1, 2016 and August 31, 2017.
Another requirement to be considered for the awards is that the films should be directed by a native Arab director.
Candidates for the individual categories must be of Arab origin or have an Arab passport.
Producers, distributors, Arab film institutions and individuals should be members of the Arab Film Institute in order to submit films for the Arab film Awards or for any other individual category of the Awards.
Entry fee will be applicable for non-members and the fees are set for all categories except the student films. Non-member entry fee is 110 US$.
The membership fee is US$40 until 31st August 2017 and early bird registration for membership is being offered at a 50% discount. Membership fees are applicable for all categories except for the student films.
Unlimited number of films from the same country can be selected or nominated. There is no limitation to the number of films submitted every year.
Once the films are submitted, members of the Institute (AFI) can watch the films online from 1st November 2017 to 31st January 2018 and cast their votes for the selection of the winners.
Arab Film Awards eligible countries are the member states of the Arab League:
Algeria, Bahrain, Comoros, Djibouti, Egypt, Iraq, Jordan, Kuwait, Lebanon, Libya, Mauritania, Morocco, Oman, State of Palestine, Qatar, Saudi Arabia, Sudan, Syria, Tunisia, United Arab Emirates and Yemen.
Deadline for the submission is 30 September 2017.
Commenting on the announcement, Mohamed Hefzy, Producer/Screenwriter and co-founder of the Arab Film Institute, said: "It is a pleasure to announce the submission call for the first Arab film awards to honour the work of the community especially in times like this where we shall all stand together in supporting our values, culture and mainly to express our dreams through our cinematic culture.
"The awards are the annual showcase of Arab cinema and a very important platform to promote Arab film culture and cinema art globally.
"I would like to take this opportunity to congratulate the industry for the achievements of our talented film professionals in promoting Arab films both locally and internationally."
Non members of AFI can complete their membership registration before submitting their films.