With social distancing measures in place, there is an increasing demand within broadcast for high-quality audio capture and wireless transmission that is both stable and efficient in its use of spectrum, says Ryan Burr.
Ryan Burr is Head of Technical Sales & Application Engineering, Professional Audio at Sennheiser Middle East.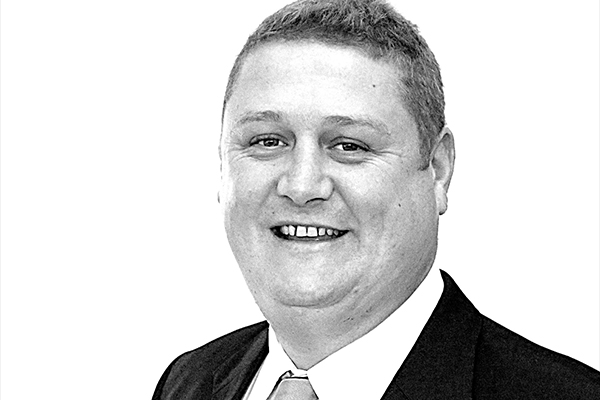 With the rapid shift of viewership from traditional television to digital services, it is more important than ever for broadcasters to remain relevant. Far from sounding the death knell for traditional broadcast, these changes in media consumption simply mean that industry stalwarts need to incline their strategies strongly towards serving their audiences no matter where they are.
Traditional broadcasters, for instance, need to take a page out of the playbook of streaming service providers and aim to become more agile and quality-oriented in their content production. Pervasive high-speed internet has made UHD video the de facto industry standard and to deliver a fully engaging experience, it is imperative to pair this with immersive audio. This means focussing not only on utilising high-quality audio capture solutions, but taking into account their aesthetics – in fact, as 4K and UHD become the norm, discreteness of microphones will make or break an audience's immersion, especially in productions such as sitcoms, and reality shows.
In parallel, with social distancing measures in place, media personalities have come under particular scrutiny and events such as the Emmys 2020 highlight just how conscious broadcasters need to be. This translates to investing in technologies that ensure actors, news anchors, interviewers and others can follow necessary guidelines without being incumbered by technologies that impede their ability to perform.
To address these challenges – from the perspective of audio – there are two key characteristics that broadcasters' microphone systems must feature; the highest possible quality audio capture and wireless transmission that is both stable and efficient in its use of spectrum. The need for wireless becomes critical here. These systems grant actors, and live-TV personalities the ability to be untethered and free to focus on their performance. The aforementioned challenge of enabling social distancing to be followed without encumbrance is effectively solved through the use of wireless microphones. However, along with the demand for robust, workhorse-like wireless systems, is the need for these to be as ergonomic as possible. Small and lightweight bodypack transmitters enable more fluidity of movement and can be hidden more easily on a person, while minute but powerful microphones allow audio to be reliably captured without drawing attention to themselves, even at high-resolution video formats.
Wireless systems also afford studios the ability to rapidly remodel sets without having to rip and replace audio installations. In an era when it is easy to determine what content is working and what isn't, this ability to react and adapt programming can mean the difference between effectively competing with dynamic OTT players, or going the way of the VHS tape.
Of course, in implementing wireless systems, broadcasters must take note of the ever-looming threat of the shrinking Ultra-High Frequency (UHF) spectrum. There has been a huge reduction in the UHF spectrum available to production companies and broadcasters for the wireless equipment they use, in an age when more and more production equipment such as cameras, DMX, comms and IEMs are becoming wireless. Failing to recognise this could result in investments becoming entirely unusable. This is one of the areas wherein the value of digital systems shines through. New production methods and means of encoding enable these systems to utilise available spectrum in the most efficient way possible – all without compromising audio quality or the stability of wireless links.
Digital wireless systems ease the workload on technical resources who are already likely to be overstretched. There are audio solutions today that eliminate all the complexity associated with analogue distribution systems. In a networked audio setup, the physical connections become irrelevant since by using software controls, audio inputs can be dynamically routed from any input device to any output system – so long as they are both connected on the network. Broadcasters can therefore disconnect, reconnect, route, and reroute connections via software, meaning all modifications can be done without even touching a single cable. This also makes possible the software-based control of all wireless audio systems, across all studios and facilities, from a single, centralised location – saving hours of effort and enabling audio engineers to focus on high-value tasks.
With the pandemic, there has also been an accelerated adoption of remote production and post. This approach enables broadcasters to channel audio and video streams into centralised production facilities, granting better control through the content creation process. Central to this shift is the migration towards IP-based media systems and the adoption of the SMPTE ST2110 standard, perhaps even accelerating its implementation throughout the industry.
In a world where rich media is at your fingertips, broadcasters must do everything to provide engaging programming that is as much about the experience as it is about the content.
Ryan Burr is Head of Technical Sales & Application Engineering, Professional Audio at Sennheiser Middle East.