IP technology and the move to the cloud remain hot topics for broadcasters and production houses. At the recent BroadcastPro Tech Summit, industry experts explored new opportunities, existing challenges and novel ways to address them. Nicolas Hans, Partner at Broadcast Solutions MEA, who moderated this panel, shares some of the key takeaways from the discussion.
According to the annual Devoncroft Big Broadcast Survey released last April at NAB, IP and cloud are the top two areas of spending for broadcast and media organisations around the world. The adoption of IP technology and the move to the cloud, however, are two distinct trends.
Where IP technology, a decade ago, was about implementing file-based workflows, today it focuses on replacing baseband signal distribution with IP-based audio and video streams. It seeks to change SDI routers to Ethernet switches and replace proprietary equipment with IT servers. In a broadcast facility, this means trading HD-SDI cabling for SMPTE-2110 signals over fibre. In remote bureaus and production galleries, it is about swapping SDI over coax for NDI over Ethernet. When it comes to distribution and remote contribution, deployments replace dark fibre with MPLS data links, and replace point-to-point DVB satellite transmission systems with encoders that use the public internet.
"One of the challenges when implementing IP and cloud in your operations is the unknown. We call it the Pandora's box effect" – Ali Husseini, Director of Broadcast Operations and Creative Services, Fadaat Media
The move to cloud is a different story. It's about moving servers, storage, switches or even edit suites to third-party cloud service providers (CSPs). This 'lift and shift' of on-premises infrastructure comes down to replacing capital expenditure with operating expenses: the acquisition of IT servers is replaced by the renting of computing power from CSPs or vendors.
Exploring the opportunity to move to cloud is even more relevant since the recent announcement that AWS is expanding its presence in the Middle East. After Azure and Oracle, Amazon is deploying three data centres across the UAE. This local presence will lead to lower latency, ideal for broadcast applications, and address the requirements for a sovereign cloud that many public broadcasters have.
To better investigate this move to IP and cloud, the BroadcastPro Tech Summit featured four media professionals from production companies and broadcasters. The panel explored the opportunities and challenges of adopting these new technologies.
Raad Haddadin, Senior Vice President of Technology with Arab Telemedia Group in Jordan, shared how his group has ambitious plans to launch a linear satellite channel and OTT platform. Peter Van Dam, CEO of AV Consulting, a production company which does extensive work in Saudi Arabia, described how the Kingdom is enabling remote productions by rolling out a nationwide IP infrastructure. Ali Husseini, Director of Broadcast Operations and Creative Services with Fadaat Media, detailed how SMPTE 2110 and cloud services allow workflow reengineering at Al Araby's new facilities in Doha; and Srinivas Kuppa, Head of Technology with Al Mashhad, a new digital platform recently announced by Tony Khalifa, explained the challenges of designing and implementing a new channel from scratch.
Established in London in 2014, Al Araby TV is consolidating operations in Doha and betting big on SMPTE-2110. "We are running a complex project," explained Husseini. "We took advantage of our move to really explore the benefits of IP and the cloud. We all claim that we're going 100% IP; unfortunately, it doesn't exist. I can say that we are about 92% there. The infrastructure is still based on a hybrid model that combines an IP core with SDI gateways. Today, that's probably the best you can do for news and sports channels."
"We need to create more content and people still want to have quality … we can't count on people building OBs and big galleries that we only use a few days each week … that will not serve anyone in the long run" – Peter Van Dam, CEO, AV Consulting LLC
At Arab Telemedia Group, a regional production house operating for forty years, in-house IP infrastructure remains file-based, as detailed by Raad Haddadin. "We are already working with 2K and 4K, and we recently invested in a post-production system which gives us the ability to produce in 6K and can even take us up to 8K."
IP is mainly opening new opportunities in terms of distribution: "We are using our thousands of hours of archived content to launch a new channel, which will mainly leverage all our library of TV shows. This free-to-air channel will also have a very strong presence on all OTT, TV and mobile platforms. We'll explore various business models: VOD, SVOD and subscriptions."
Designed as a digital-first platform, Al Mashhad adopted a hybrid architecture. "We never considered putting our core headquarters in the cloud," explained Srinivas Kuppa. "We considered a full IP implementation; however, because of supply chain issues, we had to revisit our aspirations and adopt a hybrid approach." The core of the channel relies on standard SDI infrastructure, while contribution and distribution leverage IP. Bureaus take advantage of NDI and SRT contributions.
As a live production house, AV Consulting witnessed first-hand how IP technology is enabling hybrid remote production in Saudi Arabia. "I was one of the drivers behind the new media network in Saudi," explained Peter Van Dam. "This media network was the first phase of combining OB trucks on-site and on-location with remote production facilities. To do so, the infrastructure needs to be there. The first part that was put in place is an MPLS network between the main sports and entertainment venues of 10Gbps. The set-up is redundant with main and backup links and can scale up to 40Gbps. On top of that, we have 3Gbps internet connectivity in most venues. This combination is ideal for us to start focusing on cloud-based production."
Cloud enables new workflows – if you can afford it
The adoption of cloud technology greatly varies by industry, Haddadin explained. "It depends where you work as a CTO. When you're working in a news environment, it's different than when you are working in a post-production or entertainment environment. It depends on what your business requirements and budgets are. It also depends on the city or country you are working from: the internet is not stable in all countries. Eventually we will shift to the cloud."
For live production, cloud brings flexibility, as Van Dam illustrated. "The Super Bowl was a production for the Saudi Sports Company (SSC) and was aired on MBC and across several OTT platforms. The production and commentating were completely done in the cloud. This gave us great scalability and flexibility. The footprint was very small. We had two technicians onsite and a small production team. We were on location five days prior to the event. We made fifteen- to twenty-minute contributions each day leading to the competition and ran a five-hour production on game day. We integrated local live feeds with remote commentary via the cloud, and it all worked fine."
"Check with cloud vendors to make sure that your data is fully secure. Because most of the time, they tell you that 'our servers are secure', but they never mention whether the data is secure" – Raad Haddadin, Senior Vice President of Technology, Arab Telemedia Group
At Al Araby, Husseini took the drastic decision to move the channel's archives to the cloud. "We started an initiative with one of the leading partners in the market to extract media from our archives, clean it, create fresh metadata based on our requirement, and upload the corresponding proxies to the cloud. So regardless of whether the content is in London or stored in Doha, the low-resolution proxy copy will be available on the cloud and remain accessible to everyone. We will use the linking stitching method between these low-res proxies and the high-resolution files available on-premises."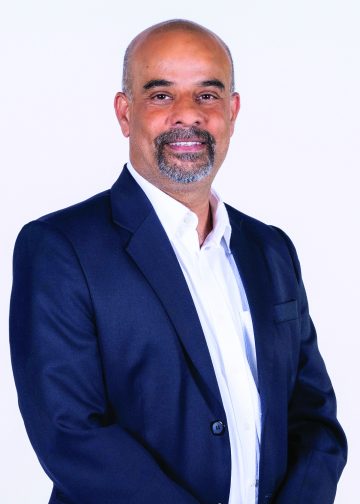 This move was motivated by logistics and the need to improve legacy workflows. "In my career, I did two types of digitisations and moved hundreds of hours of content across continents, and each time it was a painful and costly transition," explained Husseini. "But the drive was the workflow. In a typical ENG operation, a correspondent shoots in the field, edits on his or her laptop, and uploads the package eventually using a file accelerator. Then a media manager downloads it, approves it and checks it into storage to make it available to other journalists.
"One of the tricky parts is when correspondents are looking for archived material. They usually leave black inserts in their package. They send it back to base. The archivist and the media manager will find a new, archived piece. They will put it in the headquarters and then it will be sent for playout and distribution. With this cloud platform, we want archives to be accessible to everyone. Content creators, contributors, correspondents … anyone who wants to access the media will have access to it. You create your rough cuts, your marks, your EDLs, and then the cloud platform will do the stitching and linking back to base."
For post-production facilities the cloud remains too costly, according to Haddadin. "You can have some servers and some edit workstations set up in the cloud. As for storage, at the end of the day you still need to have it on-premises, because when you are producing 2K, 4K – and right now we have 8K cameras – you can imagine the file sizes that you need to store. The cloud is too dependent on how stable the internet speed you have is, not to mention the cost of storage. When it comes to post-production, producing movies, TV shows and documentaries, storage-wise it's not the best option for us."
Cloud and IP deployment: A Pandora's box
"One of the challenges when implementing IP and cloud in your operations is the unknown," explained Husseini. "We call it the Pandora's box effect. When you are building from scratch, you explore every single product, every single workflow and map the right tools to each workflow. Many industry vendors will claim that they have the end-to-end solution, but none do. When you start digging deep inside these workflows, you start to discover issues. One of the challenges is that you need to know when to stop, because it can be endless and you can keep on going forever. So my advice is to focus on the foundation, focus on the infrastructure, make it scalable and future-proof, and release new workflows as distinct work packages in an agile way."
To fight this effect, Srinivas Kuppa suggested, "Vendors should focus more on a solution-centric approach rather than a product-centric approach. Why I say this is because different vendors have different types of expertise and have a variety of solutions. If their solutions do not interconnect with each other on the cloud within the same data centres, the gaps will increase."
Collaboration is key
Asked what advice they would give to CTOs and technical teams transitioning to IP and cloud, panellists had different takes.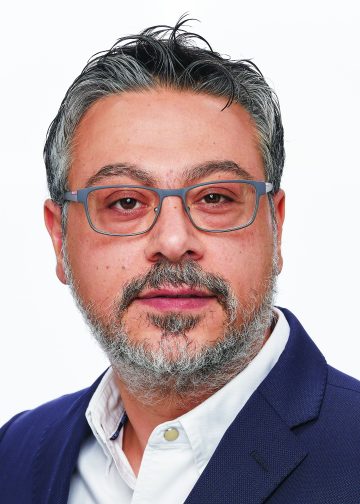 For Haddadin, bandwidth costs and data security are the priorities. "Make sure there is no interruption in service, and compare the cost of deployment in the cloud with the deployment of on-premises hardware. What's more, check with cloud vendors to make sure that your data is fully secure. Because most of the time, they tell you that 'our servers are secure', but they never mention whether the data is secure. They tell you that 'our system is stable, your servers are stable, everything is secure', but what about the data itself?"
For Husseini, training is key. "I think that vendors need to invest more time into free open-source learning platforms – make these available, allow for tests and trials to help people familiarise themselves. They need to set up more conferences and more accreditations for technology and operational staff. Technology can be very advanced and proven, but if you don't find the right people to operate it, why should you need it?"
For Van Dam, research and innovation are key. "Keep on trying, keep on testing, keep on checking. Don't stay with one vendor, but look at the other ones. Look at possible combinations and work together with vendors. Don't give up, and try to push yourself and the people around you. That's the main thing. Keep everybody in the loop and keep everybody alert and challenge them. Let them try, let them fail. Let them try again. I believe the risk is decreasing with most of the platforms that we can use today. The real risk is that we are getting more channels, we are getting more OTT platforms. We need to create more content and people still want to have quality, and we can't count on people building OBs and big galleries that we only use a few days each week and that will not serve anyone in the long run."
For Kuppa, the road ahead is clear. "Cloud is coming. IP is coming. It is a migration, the path that we must adopt. Be ready for it. That's my advice. Be ready. Be prepared with smart metadata and get ready for the future. It's coming."