Affordable, reliable and easy to manage, Cloud Disaster Recovery is proving to be a practical and effective choice for ensuring business continuity in the event of a disaster, says Glenn LeBrun Extended or even brief periods of service outage can result in severe financial and reputational losses for broadcasters. That's why the ability to quickly restore […]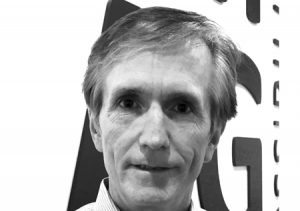 Affordable, reliable and easy to manage, Cloud Disaster Recovery is proving to be a practical and effective choice for ensuring business continuity in the event of a disaster, says Glenn LeBrun
Extended or even brief periods of service outage can result in severe financial and reputational losses for broadcasters. That's why the ability to quickly restore operations following a service-disrupting natural disaster or man-made catastrophe is an increasingly important business requirement.
The reality, though, is that many broadcasters have failed to put in place reliable and comprehensive disaster recovery plans due to the expense, complexity and deficiencies of existing options. The good news for broadcast operators, especially those in regions highly susceptible to severe weather or other disasters, is that a new and versatile method of disaster recovery is now available to them.
Cloud Disaster Recovery (CDR) is a new approach to disaster recovery that provides private or public cloud-based restoration of broadcast and video playout operations.
Increasing threat
Outages resulting from severe weather and other natural disasters have always posed threats to broadcasters. Evidence suggests, however, that events capable of disrupting on-air operations are increasing in frequency. According to multiple sources, the number of natural disasters has risen dramatically in the past two decades, claiming hundreds of thousands of lives and inflicting massive financial damage.
But it's not just severe weather or natural disasters that threaten the operational viability of broadcast facilities. Cyber attacks, equipment failures, sabotage and activities associated with political unrest can also disrupt the ability of broadcasters to stay on air. Recent cyber security breaches in the US, as well as violent and politically motivated attacks in Australia and Paris, suggest that media companies are increasingly being impacted by human-perpetrated disasters.
Downtime damages
Whether man-made or natural, a disaster can often create a further catastrophe due to the lack of information reaching the populace struck by the disaster. Broadcasters also risk substantial revenue losses and audience declines. If content is not being broadcast, ads are not being played out. For most stations and broadcast installations, advertising is the greatest source of revenue.
Ad revenue losses can skyrocket quickly. Local television stations typically charge from $ 200 -1,500 to run a 30-second spot. But that figure doesn't account for customised cable ad packages. According to a 2013 media buyers survey conducted by Ad Age magazine, ad inventory associated with national sporting events or top-rated shows can sell for several hundred thousand dollars per 30-second spot.
The chart below illustrates how advertising revenue losses can mount during an extended outage, assuming that an average 30-second ad costs $1,000 in a local market. If a TV station runs 14 ads per hour, the lost revenue works out to $14,000 per hour. In just a few days off the air, revenue losses from advertising can exceed a million dollars.
But it's not just money that's lost when a broadcast station goes off the air for an appreciable amount of time. The company's reputation and the loyalty of its viewers is also at risk. Television broadcasters are now competing with numerous alternative sources for news, information and entertainment. The inability to quickly restore service or play out valuable content from a backup facility could result in the desertion of viewers, who may switch allegiance to a competitive broadcaster that remained on air or to an alternative news and entertainment source available over the internet.
The bottom line is that broadcasters – for social, financial and reputational reasons – cannot afford to be off air for even a minute. Unfortunately, many stations lack the resources and technical expertise to construct reliable and full-service disaster recovery facilities. Even in regions where regulators require broadcasters to have workable disaster recovery plans in place, many stations remain vulnerable to severe business losses in the event of a service-disrupting natural or human-inflicted disaster.
Disaster recovery options
Until recently, broadcasters were limited to two categories of disaster recovery options: redundant systems or recorded programming.
A redundant system approach typically involves mirroring a playout system at a remote location. It is both complex and expensive. The cost to duplicate a facility often exceeds hundreds of thousands of dollars and, depending on the size of the operation, could easily exceed a million. And this price tag does not include the personnel required to operate the remote facility. A partial list of equipment needed for a redundant disaster recovery scenario includes transmission equipment, decoders and encoders, master control switches, video editing software, file servers, file storage and multi-viewers.
As the name suggests, a recorded programming disaster recovery strategy enables operators to replay content from a remote site. While playing content from past programming might maintain a revenue stream for the short term, its value, as well as viewership, decreases over time. Customers will soon lose interest and switch channels. The brand and reputation of the station can be ruined in a matter of hours.
The CDR solution
Recently, a third option has emerged that uses the cost-efficiencies and elastic resource allocation capabilities of cloud computing. By leveraging the latest data centre advances, CDR architectures have become viable alternatives to traditional approaches, exceeding both redundant systems and recorded programming approaches in cost efficiency and reliability.
CDR is now the most affordable and practical choice for ensuring business continuity in the event of a disaster.
The advantages of cloud playout over existing premises-based disaster recovery solutions are numerous:
• Software-based solution that is easily commissioned and maintained
• Video and advertising content can be made available on-air within moments of a main playout system disruption
• Unlike premises-based backup facilities where costs are incurred daily, cloud-based playout can use "as a service" model pricing; broadcasters pay for CDR services only when they are activated
• Localised disaster risks associated with premises-based backup systems are eliminated
• CDR is free of bricks-and- mortar restrictions, enabling broadcasters to protect multiple broadcast locations in the cloud
• Channel capacity is virtually limitless, allowing media companies and broadcasters with diverse channel operations
Business imperative
Disasters, whether natural or man-made, can strike when least expected. Every broadcast and cable operation is exposed to risk and potential disruption at any moment.
Media companies spend millions of dollars on hardware and software to broadcast their content. A disruption that can take down a transmitter, site, tower or master control centre can be devastating to the company and to its subscribers.
The loss of revenue and reputational damages are often immeasurable. Only a cloud-based disaster recovery system can provide a cost-effective, off-site infrastructure that is fully compatible and synchronised with the main playout site. It is affordable, reliable and easy to manage.
Predicting a service-disrupting event is impossible. However, making sure there's a disaster recovery system in place to keep your business running is imperative.