As demand for TV everywhere grows, broadcasters must face the reality of providing an immersive experience to viewers, which means better connectivity and improved online services  A decade ago, broadcast commentators and vendors started using the mantra that consumers wanted "to watch the content they choose, when they want it, where they want it, and […]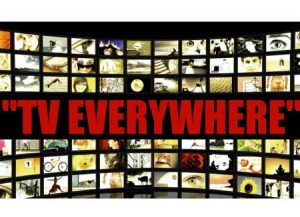 As demand for TV everywhere grows, broadcasters must face the reality of providing an immersive experience to viewers, which means better connectivity and improved online services 
A decade ago, broadcast commentators and vendors started using the mantra that consumers wanted "to watch the content they choose, when they want it, where they want it, and on the device they want it". Today that concept – now generally referred to as "TV everywhere" – is a practical reality.
According to research carried out for Adobe, in the USA consumers watched 38.2 billion videos online in Q2 2014, up 43% over the same number in 2013. Monthly unique views for online TV were up 388%, again year on year.
The Pew Research Centre found that 78% of adults in the USA with online access watched videos. The big driver for this is the smartphone: 40% of smartphone users regularly watched video on their devices. As we saw with the launch of the iPhone 6, with more than 10 million devices sold in the first weekend of availability, there is no slowing in the enthusiasm for smartphones.
Speaking at CABSAT 2014, Vidya Subramanian Nath, Research Director at Frost and Sullivan said: "With 76% high-speed broadband penetration, 77% TV connectivity and over 100% mobile device penetration, the region is on the threshold of this phenomenon."
She pointed out that the region will have 390 million internet users, and six or seven connected devices for every household, by 2020.
Nath's view is that, while linear free-to-air and pay TV services will continue to dominate in the region, there is growing evidence that consumers will want to watch content on video-capable internet devices.
According to Cisco's research, there will be 25 billion devices connected to the internet next year – that is more than three devices for every man, woman and child on the planet. And the figure will double again, to 50 billion, by 2020.
Newer technologies like LTE (so-called 4G) cellular connectivity and 802.11ac Wi-Fi mean that bandwidth constraints have all but disappeared. If you want to watch video on your phone, tablet or laptop, you can.
Broadcasters have been forced to face this reality. Their audiences expect to see their favourite shows when and where it is convenient for them, not the broadcaster.
"TV everywhere has been developed as a collective strategy by both pay-TV operators and TV content owners to enhance the traditional linear TV proposition," according to Erik Brannon of global research organisation HIS.
"In spite of the differences in strategy, all TV everywhere products have one thing in common: they allow for current pay TV video subscribers to authenticate and consume on secondary screens a significant amount of content that they purchase as part of their normal pay TV video subscriptions."
The challenge faces free-to-air broadcasters as well as subscription services. Indeed, the most successful multi-platform video on demand and live streaming service in the world is the BBC iPlayer. It has a reach of more than 10.2 million online views a month (BBC iStats, January 2014) in the UK alone, a country with a population of less than 60 million.
10% of those using the iPlayer were watching live television; the vast majority were using their online device to catch up. Viewers were choosing when as well as where to watch.
There is also a new breed of service providers, which exists solely to fulfil the TV everywhere demand. Netflix is one such entity, which now creates its own content – such as two series of House of Cards – as well as offers existing movies and programming. It has around 50 million subscribers worldwide, so it is best described as a relatively small player that is a growing threat to traditional players.
Looking at over-the-top pay services in general, researchers Frost & Sullivan predicted a compound annual growth of 60% or more over the next three years, in the Middle East.
So consumers now have a huge choice of what they can watch and when. For the broadcaster, having to stay in this market, it is a business and technical challenge. The business challenge lies in raising revenues from audiences who have learnt that "the internet is free", while demanding ever-more sophisticated services that can be expensive to generate.
Broadcast television is simple in that there are really only two output formats: SD and HD. But TV everywhere means serving a multitude of devices: smartphones, tablets, games consoles, smart televisions, browsers and more. Each of these devices has its own unique combination of screen resolution, audio capabilities, codec, wrapper and streaming format. To be truly compatible, broadcasters and service providers have to create custom-made packages for each device, separately.
Even security is now an issue. Previously it seemed that online services were converging on PlayReady, the DRM element of Microsoft Silverlight. Recently, though, Google has announced that it will no longer support Silverlight on Chrome, its browser which now has more than 20% of the market. So service providers have to cater to at least two forms of intellectual property protection.
At first the tendency was to create all the different formats as part of the signal processing factory and store them all on servers ready to go to the content delivery network as requested. As processing power has fallen in price, increasingly the trend is to store the content once and create the package on the fly, at the point of demand.
Whichever route is chosen, it is clear that the complexities of creating all these different formats have to be automated, and made part of a new kind of broadcast infrastructure. There will be less reliance on the bespoke hardware that broadcasters have traditionally used, with virtually all tasks being implemented in software running on flexible processing farms.
Not just the workflows but the allocation of resources will be automated.
This concept – the software-defined network – exists in other IT applications, and it will become increasingly common in broadcasting. Without it, the challenges of serving the growing demand for TV everywhere will swamp the broadcast business.
In her presentation, Nath analysed the growing need for collaboration between traditional and new media, stating: "A typical TV everywhere ecosystem includes at least 15 different components, spanning ingest to management, delivery, monitoring and playback of content.
"Most vendors providing these solutions are multinational companies," she explained.
"Creating a cohesive collaborative set-up that can unify content workflows for linear broadcast television alongside multiscreen distribution will be a priority for broadcasters, studios and pay TV providers.
"The demographics of the market and the cultural make-up contribute significantly to the demand for TV everywhere. Home entertainment and social networking play an important role in people's lives. All these factors contribute to the demand for more and more content in local languages as well as international media.
"Clearly this is set to be a big growth market for the creative and technology players in the MENA region."
This CABSAT whitepaper has been authored by Dick Hobbs, journalist, Broadcast Technology.