Does a dedicated TV CDN deliver the best value when serving regional TV markets like the Middle East, or is using CDN as a service a better proposition? Göran Appelquist, CTO of Edgeware, explores The internet has dramatically changed the way we consume media, and this has had a major impact on how we watch […]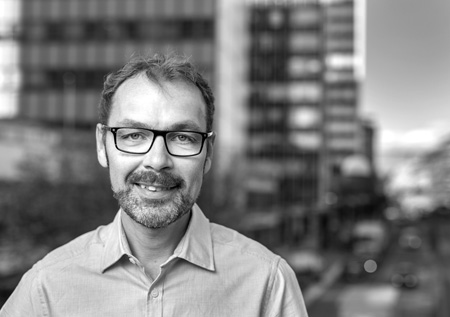 Does a dedicated TV CDN deliver the best value when serving regional TV markets like the Middle East, or is using CDN as a service a better proposition? Göran Appelquist, CTO of Edgeware, explores
The internet has dramatically changed the way we consume media, and this has had a major impact on how we watch television. Much of today's content is now accessible through services delivered over IP and can be accessed through internet-connected smart TVs, web platforms and browsers, and channel- or broadcaster-oriented mobile apps.
With that comes varied viewing options – audiences can watch TV however, whenever and wherever they want. This has provided audiences with the power to start, stop, pause and rewind what they're watching, giving them more control than ever before.
But it's also empowered them with greater freedom to look elsewhere, should the quality of the content, or how it plays, not be up to standard.
Delivering larger TV formats whenever and wherever
The challenge now faced by broadcasters, content owners, telcos and OTT operators is how to deliver higher quality programming in increasingly large formats via the internet to multiple destinations on many devices.
Traditional broadcast meant anyone who received the signal could tune in to a channel, and the number of people watching had no impact on the strength of that signal. IP-delivered TV services, however, deliver content via unicast, with every viewer receiving an individual IP stream. This can place a huge strain on a service, with more bandwidth required as it increases in popularity and new formats such as 4K emerge.
To put this into perspective, one million people watching an HD programme online increases the streaming capacity from a broadcast requirement of about three Mbit/s to more like three million Mbit/s of simultaneous capacity. When it comes to 4K, that figure quadruples.
While broadband speeds in homes are fast enough to watch more than one programme at once, this doesn't mean the bandwidth is the same all the way from the TV show's source. Unforeseen blockages in the delivery network can dramatically affect performance. This is why it's so important to have the right CDN to meet a content provider's specific needs.
Introducing the dedicated TV CDN
Originally built to deliver software updates, general-purpose CDNs are now also used to manage the transport of content for today's internet audiences. The problem is that these networks have not been designed for video and the unique challenges that moving such large files throws up. They also tend to carry a lot of other traffic, which inevitably adds delays to the content's journey.
Delays are never a good thing, especially not with television. Nothing ruins a viewing experience like a programme buffering or its progress being disrupted by glitches. And the best way to avoid these niggles damaging a service is to use a dedicated TV CDN, rather than relying on a third-party one.
Running a TV CDN has many advantages over using CDN as a service, particularly when operating in a region where there will be a high demand for particular programming, such as Arabic content owners operating within the Middle East. CDN as a service is better suited when demand will be less concentrated in one particular area and users are evenly spread far and wide.
Aside from being the only traffic within the network, there are many other advantages that OTT operators and broadcasters benefit from when it comes to using their own dedicated TV CDN.
Delivering guaranteed performance and efficiency
Having the ability to scale a TV CDN up and down depending on demand is particularly advantageous. As the use of IP-delivered TV continues to increase, OTT operators and broadcasters need to be able to cope with more viewers accessing their service, potentially at the same time. Netflix's management of its surge in users over the last few years is a great example of how implementing a dedicated delivery network can allow huge growth in demand while maintaining high quality and consistent performance when it comes to content delivery.
In the same vein, a dedicated TV CDN is also much more cost-effective for a broadcaster or OTT operator. When using a generic CDN, scaling services and adopting more bandwidth to cope with higher demand can become costly. The implementation and management of a bespoke delivery network, however, lets users use the network in whatever way they need, keeping maintenance costs to a minimum. To give this some context, a recent business case shows that implementing your own TV CDN infrastructure becomes worth it when you have an average of 250,000 users watching content on your service for a minimum of an hour a day.
One of the main reasons we're finding more broadcasters choosing to implement their own dedicated CDN for TV delivery is the control it gives them over their network. By using a TV CDN, operators can offer a personalised viewing experience with digital ad insertion. The ability to insert or replace in-content adverts when content is requested by users can be used with live, catch-up and VOD programming for both IPTV and OTT services.
Because they control their own network, users can monitor and analyse all aspects of their TV services. Detailed TV analytics provide viewer data which includes network behaviour in real time, using data sources like devices used, network applications and integrated third-party CDNs. Being able to analyse user details gives broadcasters a better understanding of the relationship between network performance and customer satisfaction. This ultimately lets operators design and deliver an enhanced viewing experience for its users.
The beauty of owning a dedicated TV CDN is that it can also generate income when it's not being used by its owner. While an OTT provider or broadcaster can use its TV CDN for the delivery of its TV services, the network can simultaneously be rented out to other content owners or distributors to leverage additional revenue streams. This level of ownership wouldn't be possible when renting space from someone else. The owner has complete control of its network and the traffic being delivered on it. Using a generic CDN means users don't have that kind of visibility, increasing the likelihood of buffering, delays or glitches in output.
Getting closer to more viewers
Network operators, cable companies, broadcasters and OTT providers can all scale their TV delivery to huge volumes of viewers with a TV CDN. With this unique and scalable three-layer architecture designed specifically for TV, they can distribute much of their content nearer to the viewers with no buffering, delays or glitches, guaranteeing performance and saving on network and third-party CDN costs, as well as learning more about how the content is consumed.
Göran Appelquist is Chief Technology Officer at Edgeware.