OTT transformed the digital landscape for brands, content creators and broadcasters – and the pandemic transformed OTT. A recent roundtable, hosted by BroadcastPro ME in conjunction with Edgio (formerly Limelight), explored the changes that have swept across OTT platforms. Sarah Nathan summarises the discussion.
If the pandemic changed the way we lived and worked, it also changed the way we entertained. Lockdowns and work-from-home have had an impact on the way we consume content on television and OTT platforms. While the world goes back to 'normal', the changes in the media sector are here to stay.
Discussing these changes in depth were Mike Cohen, Senior Solutions Engineer at Edgio; Barry Mehdizadeh, CTO, Mawarid Media & Communications Group; William Sharp, CTO, Intigral; Dr Naser Refaat, CTO, Rotana TV; JP McKerlie, VP of Sales and Marketing, TOD/beIN Media Group; Karim Morgan, Head of Digital Technology, Asharq News; Omar Alzoubi, Senior Manager – Engineering Systems, DMI; Omar Othman, Director of Strategic Partnerships, Al Aan TV; Rida Mourtada, Head of Product, StarzPlay; and Shabbir Hussain, Director of Operations and Engineering, CNBC Arabia.
How did the pandemic affect content consumption?
Work-from-home mandates drastically increased viewership and the use of OTT platforms. Not only did the lines between weekday and weekend viewership blur, but peak daytime viewing hours also changed. Working from home meant people were expected to be available and work more hours. "Around the clock became more common," stated Othman. Content consumption was observed well into the early hours of the morning, especially on mobile devices, because viewers were not bound by office hours.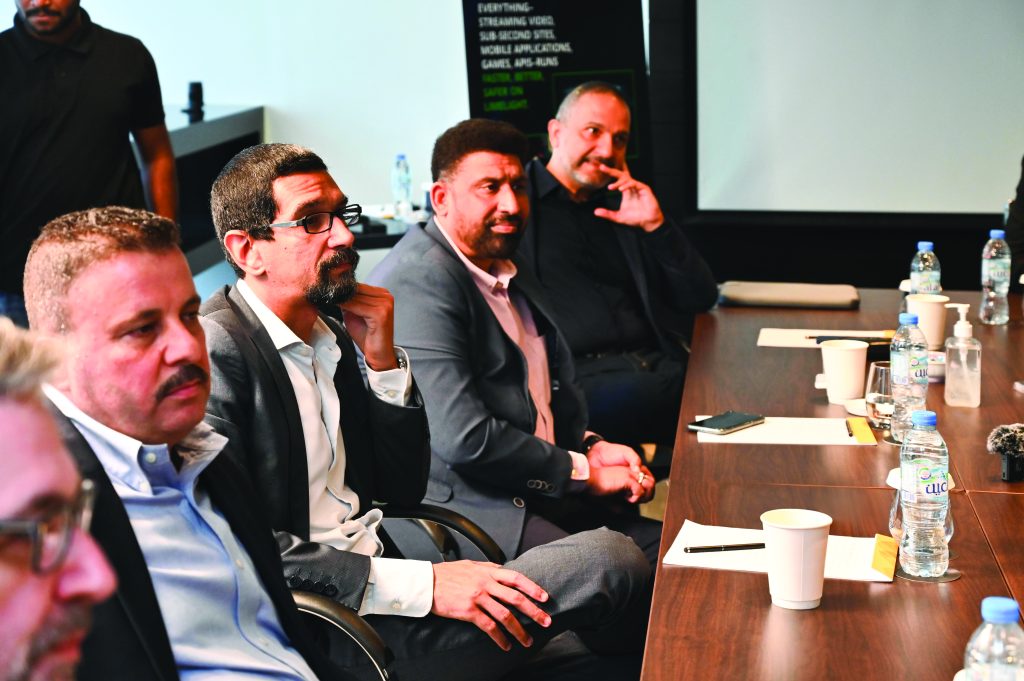 This tendency prompted many TV networks to introduce night shifts for operators, to keep pace with the changes in peak viewing hours. "Customers' freedom of flexibility changed the entire operational model of our platforms by changing the shift of the people in charge of content operations," Morgan explained.
At CNBC Arabia, the ambiguity between peak and lull hours gave operators more insight into website traffic and customer preferences, which guided their content upload. "We noticed that talk shows were up and people were looking for more of such content," commented Hussain. The TV channel is looking to build a centralised digital window to give customers a single access point: "We want customers to be able to access us on one platform rather than three or four different platforms."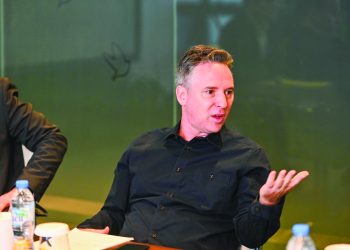 With increased viewership came the hunger for new content, which broadcasters struggled with. McKerlie described the conflict as a classic case of "demand went up, supply went down". For instance, Rotana TV contracted 48 films in 2021 but only 12 made it to the big screen. The media house also received demand for subtitled content from international markets.
Morgan noted that instead of creating new content to populate portfolios, collaborating with other platforms also helped bring their content to viewers. On another note, short content supply led to low-popularity content getting viewing time.
Also sought after were education and edutainment channels, since children were not attending school in person. "The objective was to make it free: how do you remove education channels from the paywall? We were trying to figure out how to get something available on guest mode as consumption outside of a subscription," commented McKerlie.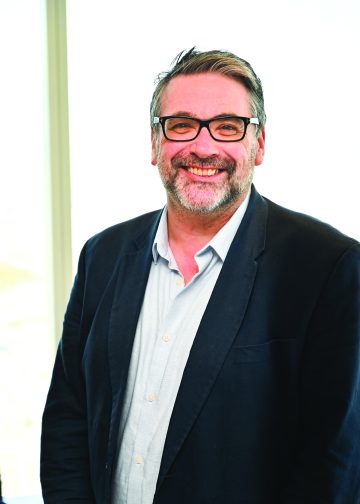 The impact of the lockdown on company operations
The speakers agreed that many platforms and broadcasters were not prepared to scale with the unexpected spike in demand. While many teams looked at remote production, the likes of DMI, StarzPlay and Rotana TV moved scheduling and playout redundancies to the cloud.
Othman stated that it was difficult to build "strategic partnerships with new clients via Zoom, Teams or other platforms", and Cohen added that this was just as true for new hires in a company. However, Mehdizadeh pointed out that the pandemic "was the time for us to reinvent and rethink where we're standing and how to move our business models and platforms forward from a technical side, or even start new projects".
Alzoubi mentioned that during the pandemic, DMI met viewers' needs by ensuring that all production requirements for the network's various linear channels as well as its Awaan OTT digital platform were maintained using video conferencing during live productions and some others, with 4G technology. Furthermore, special programmes dedicated to keeping the viewers updated on the Covid situation were also produced. This was carried out successfully even though there were strict protocols such as travel and social distance in place.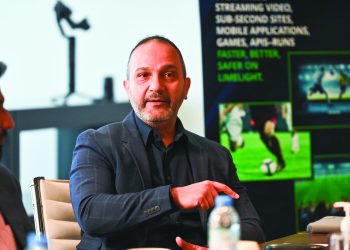 How did CDNs help?
Although the UAE and Saudi Arabia have infrastructure in place to accommodate fixed broadband access, the issue facing broadcast companies and providers is cost, especially when telcos are the gatekeepers. "Paying that very high cost for very little added value to the end user does not justify the investment," Morgan stated. Alzoubi suggested that a hybrid workflow concept could reduce costs.
Entering countries where infrastructure is significantly lacking is a greater challenge for content providers. Sharp pointed out that Egypt, a market coveted by many, is still paying for gigabytes of bandwidth. Content providers cannot afford to diversify bit size to cater to smaller cities, especially when piracy is prevalent. "You can reduce bit size and reduce picture quality, but at what sacrifice to the customer? They can find that content running on parallel streams," said Sharp. All agreed that the ideal way forward with CDNs is a hybrid approach, with some CDNs faring better in some geographies.
"Edgio runs one of the largest distributed global networks and was able to support its customers in the Middle East covering areas such as the UAE, Saudi Arabia, Qatar, Israel, Oman, Lebanon and Turkey," said Cohen. "We see a tremendous potential in this region and provide unparalleled client care, extending value every step of the way. We continue to expand our infrastructure as end user expectations and demands continue to grow year over year. Apart from helping OTT and broadcasting companies, Edgio is also helping some of the top telcos and ISPs in the region improve their infrastructure needed to deliver the best-quality digital experiences to their end users."
Sharp, however, cautioned that hybrid models must not be taken for granted. "You have to actually do the work to make sure you're feeding your multi-CDN correctly. It's not just an off-the-shelf product." Quality of service, error rates and buffering must be considered.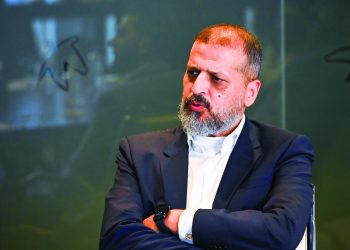 Latency and sport
Streaming live content, especially sport, has given rise to an ongoing battle with latency. While satellite networks delay feeds by up to 10 seconds, OTT delays can range from 30 to 90 seconds. Given that a best-case-scenario feed lags a few seconds behind satellite networks, Sharp asked whether there is a viable low-latency option. With several forms available – free-to-air, satellite, cable, OTT – yet no significant progress, he believes there is no solution to latency.
Taking a similar stance, Cohen questioned whether approaches today are futile and heading in the right direction: "Is there much of a difference between three or four seconds and 90 seconds? If one second is too late, then maybe we're spending our time wrongly." Latency is acceptable in entertainment such as sport, he added. The likes of betting, stock exchanges and banking, however, do not have such a luxury.
With seemingly no light at the end of the tunnel, battles with latency can simply increase costs. "If satellite is my reference and I always have a difference of seconds, why should I invest additional cost and CapEx into that?" posited Mehdizadeh.
Morgan stated that he has never been able to reduce OTT latency below 20 seconds, but since sports broadcasts are often only available on a handful of platforms, the element of exclusivity attracts and retains viewers. The ultimate solution might simply be for sports viewers to silence push notifications if social media platforms are removing the suspense, suggested Othman.
Alzoubi commented here that with many looking at OTT as their preferred platform for consuming content, latency has become a critical factor, especially during live events. With traditional broadcast having set the benchmark high in terms of latency and look and feel, viewers expect nothing less of streaming platforms. He added that latency on OTT may potentially be reduced by using different options such as reducing segment size, different protocols and so on.
The sacrifice of lower latency is reduced quality. Sharp commented that maintaining quality, especially when streaming to multiple countries, calls for the cooperation of other factors. "How capable is your customer at receiving this whole latency stream? Are they on the right device? Are network conditions favourable?" Yet broadcasters appear to be making efforts in the right places, since viewers tend to favour continuity of delivery over quality of video.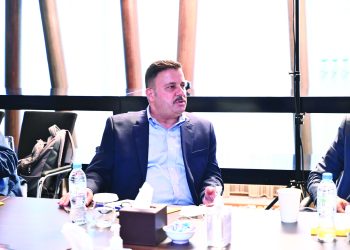 As the exclusive streaming platform for the 2022 World Cup in Qatar, TOD is gearing up to manage abundant viewership. Handling peak viewership during coverage of the UCL Final in January and the opening days of Ramadan was practice. Although the network managed, McKerlie acknowledged that the football event is difficult to replicate: "It's relatively unprecedented." TOD now has two months to scale up and prepare to host a significant number of users and handle more load.
Scaling was accelerated at StarzPlay last year, during the IPL held in the UAE. The SVOD service introduced different monetisation models with premium multiple offerings. "We had to scale up because the number of people who came in just before the live events was unbelievable," recalled Mourtada. "We had to make sure that not only were our streaming platforms not down, but also payment gateways. The main challenge was application architecture."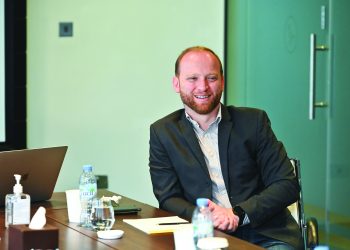 Othman agreed, pointing out that confusing and complex registration procedures might deter customers without their ever seeing a portfolio of content. "Content is king, but the experience has to rule as well. The whole journey has to be flawless."
Aside from vertical scaling, broadcasters must consider horizontal scaling, an inevitable accompaniment to sports events. Cohen noted that livestreams by fans in stadiums can increase traffic, and said he observed this particularly during cricket matches. "It can sometimes be a challenge for networks to provide that depth across all the different people wanting to watch from around the world."
The key to monetising content
Based on customer behaviour during and after the pandemic, digital platforms with integrated education and edutainment channels, e-commerce, the metaverse and IoT smart home solutions are some of the new monetisation avenues, suggested Mehdizadeh. In December, Mawarid Media launched a hybrid set-top box operating on a fully hybrid IP with DTH IP and DVBTV. "It came down to how you can bring value-added services that engage the customer and keep them in your ecosystem."
With younger generations wanting more engagement and interactivity than older generations, today's monetisation models adopt a personal, one-on-one approach rather than regarding TV as a big screen in front of a family, said Cohen. "Younger generations lean into entertainment, but older generations want to lean back and watch what's on the screen."
Referencing Ipsos surveys, Refaat mentioned that in 2020, 70% of advertising was accounted for by FTA channels, while digital hosted 30%. This year, the figures have switched. Rotana TV is capitalising on the shift by using FAST to overlay ads into normal TV sets and redirect viewers to other digital worlds, such as e-commerce domains. With the rise of Web 3.0, the company aims to give customers not only an engaging experience, but also the means to be storytellers.
"We're seeing how far we can push delivering content through Web 3.0 into the likes of the metaverse, theatre and all such augmented reality," elaborated Refaat. "You need to build loyalty and get customers hooked onto your content to see it not just once, but many times."
Al Aan TV's Khabbir programme already does that, with creators and viewers invited to submit content for professional teams to support and guide them in editing and designing final pieces. These are then published on the platform, giving the content exposure. While the concept resembles YouTube, Khabbir "gives an educational element to help youth and aspiring content creators", explained Othman.
Morgan said the future lies in offering hybrid models which allow switching between TVOD, SVOD and AVOD.
What's the latest in tech?
TV manufacturers and camera controllers are continually gunning for 4K; however, these solutions might not be financially viable in the region. Morgan recalled that at his former employer, streaming major sports events racked up an extravagant bill. Since 85% of content consumption was recorded on mobile devices, the investment was ultimately unjustifiable. "It makes more sense as a marketing strategy than from a technology perspective."
Regional infrastructure also reduces the effectiveness of 4K. "Pushing streams at 50 or 60mbps on a big stream on the Middle East's network is so expensive and you won't see added value," Morgan argued. "Content providers won't do it."
A cost-effective alternative that offers viewers a comparably enjoyable experience and better resolution is HDR, suggested Cohen. However, the concept is still new to the region – Rotana TV only began producing films in HDR last year. Seeing few to no dramas and programmes in the format, Refaat stated: "You can't worry about delivering in HDR with no content in HDR."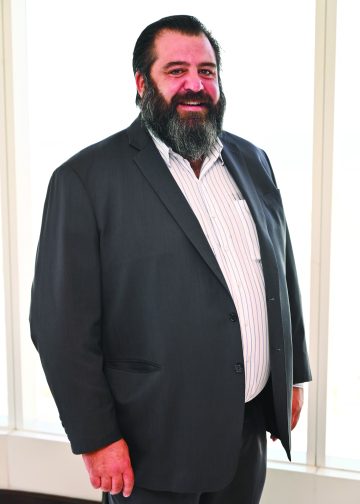 5G as an enabler
5G networks are increasingly prevalent in the region and have been an enabler for OTT and entertainment, said Mehdizadeh. "Content is there for 5G. From a technology perspective, 5G gives much more flexibility and opportunity for add-on features and more functionalities."
Not only does 5G lower latencies, it also offers greater capacity and higher speed capability. Hence it can handle 4K footage wirelessly, which will enable many broadcast services, mainly for remote production and faster content delivery. This will enhance and benefit live sports and news coverage, chipped in Alzoubi.
Morgan said streaming sports live directly from camera feeds to an organisation's infrastructure via 5G instead of satellite has been done in the region successfully. With significantly higher bandwidths available, 5G removes the need for on-site SNGs and crews, saving on labour and set-up costs.
However, 5G has more to offer that the region has yet to capitalise on, said Morgan. "I don't see the advantage in terms of consumption on mobile phones, because ultimately you're still pushing streams at very limited bandwidths and not taking advantage of what the network is fully capable of. From an enduser perspective, the technology's not being used at full capacity."
The success of 5G in the region is market-specific, pointed out McKerlie. Referencing Iraq, where 4G was only established in 2013, he said: "Operators really struggled with a business case to support the investment, and it became a protection strategy as opposed to a use case."
Sharp commented that Kuwait and Bahrain face similar challenges. Although they are increasingly using mobile networks for content delivery, as opposed to rolling out new fibre, revenue is small. "It has to be economically viable, and that's one of the biggest challenges. With telcos being the gatekeepers to successful 5G integration, you definitely need a good collaboration between content providers and telcos."
Cloud
The discussion then moved on to the cloud and its many benefits. Hussain pointed out that with SaaS integrated, cloud services can increase scalability and decrease costs. However, the region's data sovereignty policy is a major deterrent for broadcasters hoping to unlock the full potential of the cloud.
"The continuous discussions with management, partners and vendors in this region is about where the cloud sits, how to access it and how to get returns from it," said Mehdizadeh. McKerlie elaborated: "At every touchpoint, there's a question about information. Who owns subscribers when partnered with operators? Where does information about subscribers sit? What's the billing relationship? Where is billing information held?"
Sharp highlighted that this conflicts with today's trends. At Intigral, analytics are moved around in the cloud through STK/SDK with other vendors and ultimately brought back to the originating country for processing. "We're having to work around legislations to process data in the country, yet the data's already in the country. It's fine to protect the data, and we understand how sensitive it is, but we have to realise that data is essentially everywhere today and we have to come to terms with the cloud."
The roundtable concluded with speakers agreeing that the pandemic has had a serious impact on content demand and supply, but has also compelled broadcasters to think out of the box to ensure immediate scaling up and scaling down as required. They agreed that to be able to accommodate large volumes of viewers at some points, taking a hybrid approach and looking at cloud-managed solutions will become increasingly important – and those who still refuse to see that will be left behind.