The MENA OTT and Anti-Piracy Virtual Week, hosted by BroadcastPro ME last month, rounded up some of the stakeholders to explore how the narrative for OTT has evolved in recent months and how its future will be shaped.
The MENA OTT and Anti-Piracy conference concluded successfully last month with more than 1,900 total views over a period of three days. With the global OTT devices and services market size expected to reach USD 220.54bn by 2027, and predicted to expand at a CAGR of 18.6% from 2020 to 2027, according to Grand View Research, streaming services remains at the top of every media house's agenda.
The conference brought together a cross-section of vendors, solution providers, consultants, and end-users to better understand their respective points of view, their challenges, new trends and what to expect in 2021.
Key to the OTT discussions were some of the presentations by John Illingworth, Sales Director MEA at Bitmovin; Rajesh Jagadish, Director Business Development & Pre-Sales MEA at ATEME; and Joyce Lin, Global Sales Management at castLabs.
Illingworth discussed how to reduce the cost of operations for scale, while maintaining a high quality of service and experience for the end consumer. He defined some of the best encoding practices and how they optimise operations for peak performance, while Jagadish described how ATEME helped transform a customer's technological architecture through its Enterprise Model, which means the customer had the flexibility to grow and migrate their existing infrastructure to a futuristic, software-oriented model.
Joyce Lin from castLabs talked about protecting valuable video assets across OTT platforms, and discussed how to quickly launch monetised services and adopt all leading DRM systems at once without worrying about how to meet content owner security requirements. Danny Bates, CCO of StarzPlay, shared some excellent numbers that showed how the UAE-based streaming service had given global streamers, who have entered the region, a run for their money. StarzPlay's exceptional growth during the lockdown in 2020 was highlighted at the event.
One of the highlights of the first day was the panel discussion with Peter Riz, CTO of OSN; Nauman Qureshi, VP of Product at StarzPlay; Salloum El Dahdaah, CTO of ITWorksMe; and Rick Cordeiro, Director – MEA of Brightcove Inc taking the virtual stage.
Both Riz and Qureshi are new to the region but come from interesting backgrounds. Riz spent the last 10 years setting up HBO's OTT service in Europe while Nauman Qureshi worked in Silicon Valley developing products at Microsoft and was later with several start-ups in the San Francisco Bay Area. El Dahdaah from ITWorksME, by comparison, is a consultant and systems integrator with more than nine years in the media industry while Rick Cordeiro represents Brightcove, which boasts a comprehensive online video platform.
Some of the key discussions centred around data analytics, creating personas, the role of CDNs and leveraging multi-tenant architectures to understand customer behaviour better.
The road to a robust streaming service
The discussion kicked off with BroadcastPro ME's Editor Vijaya Cherian asking the service providers how the MENA market was different to the markets they had worked in previously, and what new ideas they hoped to bring to the region's OTT space to strengthen their respective platforms.
Riz commented that while the technologies and the partner providers are pretty much the same, the similarities ended there.
"The cost of internet connections and CDNs is different, as is the status of net neutrality. I have to create a completely different strategy to manage variable costs. The culture and decision-making ethos is different. In addition, the global players here play a different pricing game to Europe and there are very talented local competitors who have set a good benchmark for everyone," he commented.
Qureshi expressed hope to bring some of the Silicon Valley ethos to this region.
"All the big consumer companies like Facebook, Google, Netflix etc have a certain science to developing their products. There's a qualitative and quantitative data that goes into conceptualising new features and enhancements to the product. That mindset is unique to the valley and something anybody can tap into; it's just a question of how to bring that culture here.
"I think that's where the root of tomorrow's products is going to be because the consumer is king. The number of services a consumer can choose from and the content they will have access to is only going to increase. So, how you secure a consumer's attention span is going to be the game. And to do that, you have to understand what the consumer wants to do on your service. Are they able to discover the content that they want to watch within a short time, and will they have other localised features? So those will play key roles in where we take the product in the future at StarzPlay."
Cordeiro pointed out that it was not just "about getting the content to the end-users but reaching them reliably and at scale", and these were equally important to building a technically and commercially robust streaming product.
He cited a lot of new features that were being introduced to the market.
"For example, just-in-time packaging allows for storage savings and increased delivery flexibility. Then, there's content being repurposed for linear popup channels. There's also context-aware encoding, where an AI/ML algorithm looks at each specific asset, decides what the best resolutions and bit rates for that asset are and transcodes them. All this allows the service providers to save fortunes on the bandwidth side as well as the storage side. Then, there are features like content delivery rules, content security, geo and domain filtering, DRM, forensic watermarking or edge playback authorisation, where you're able to actually define that a specific link is only valid for a specific user for x period of time. A lot of our customers are also looking at direct carrier billing. The less friction there is on the purchasing process, the fewer customers will churn during the sign-up process," Cordeiro said.
El Dahdaah stepped in to add that he always tries to understand the vision a client is trying to achieve before making any recommendations on the technical path forward.
"For instance, what is their end goal, what model are they looking at — AVOD, SVOD, hybrid, what audiences are they trying to reach and in which countries, as this will define how the platform should work technically. We then create wireframes to check if that journey fits with what the audience will want. A beta version is rolled out for some real measurement from the market. Once this analysis is done over three months with a huge number of people accessing it, we start fine-tuning and adding more features to the platform."
This led the team to discuss whether infrastructure or products were more important. Everyone agreed that if the baseline infrastructure was in place, it was time to focus on product features as this is where the engagement happens.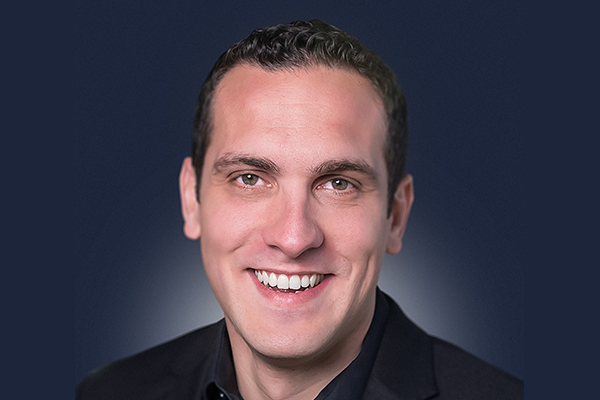 Cordeiro went one step further to advocate a "full cloud approach".
"Service providers really should not have to worry about the security, the scalability or the reliability of those platforms because all that is built into the cloud providers' infrastructure by default. At the same time, since you're using the cloud, you're only paying for what you use, ensuring that all your money is well spent. It effectively lowers the TCO and you can funnel those unused funds into your marketing and product organisations, which at the end of the day, is where you're going to grow your subscriber base and your profits."
El Dahdaah pointed out that both are important as some platforms have failed because they only pay attention to the features and don't have the necessary infrastructural support.
Data Analytics – Where do we stand?
With analytics being important to streamers, Cherian queried if anyone had made any headway with it.
Riz agreed that analytics is "very important" but added that "we need to learn and understand how to use the data, what to collect and how to use it to make a decision that can, in turn, be validated by the data.
"Data should give you an opportunity to customise your product – not just which content to present to the user, but also the UI, the functionality and the like. That data should be something that works in real time. So essentially, some algorithms analyse the data, and that feedback is looped back into your product to make necessary changes. It's also very important for quality and cost management."
Qureshi agreed that data will "drive a lot of the understanding of what users need and what systems need in terms of scaling".
"It's kind of like driving a car with your windshield all blacked out. The only thing you have is a rear-view mirror to look into and to see what the road looks like. At StarzPlay, we use analytics to understand a consumer before he signs up and once they sign up, we look at his consumption data – whether he's a heavy user. We then try to find more users similar to that cohort."
StarzPlay is currently working with a company in San Francisco that is focussed on machine learning (ML) and AI models, to better understand where in the cycle a consumer may leave the service.
"Those analytics will help us predict when a consumer plans to leave a service and if there would be a strategy to keep that user on the platform by way of a discount or some other incentive. While data can teach you a lot; the flip side is that you may have too much of it collected in an unstructured manner. The best approach is to chew only as much as you can bite."
El Dahdaah commented that ITWorks eventually developed its own analytics platform as part of KWIKmotion Media Suite, KWIKanalytics, as no vendors were able to offer consolidated information from both the CDN and the player. This information is quite pertinent based on what most OTT platforms wanted to achieve, he said.
"Analytics should be able to give you a complete picture about your user, from what time of the day the user is watching and at what time of day, in what time zones, and the intersection between the genres they are watching and the actors, so you can make a more accurate recommendation. If you can't offer your user content that they will want to watch at least twice a week on your platform, that's a lost user.
"We worked with multiple providers for analytics, but none were able to gather data from both the CDN and the player. What is available in the market is data analytics from the player side, which is not enough. You need both because sometimes, there are discrepancies in the data recorded by the player and the CDN. So, whenever you combine both, you will get the bigger data picture."
Personas – The Vision
When asked about creating specific personas, Qureshi admitted the industry is not there just yet.
"Our goal is to try and understand the kind of user we're targetting and build a whole experience around them all the way from the marketing material that you want to show to the consumer to get them to your service to sign up. For example, you could be targetting a young professional working in Dubai, with just enough time to watch something in the middle of the day at lunch hour, and then sometime in the night. So, the experience you build for that consumer will be different from what you would customise for a homemaker or a cab driver. We try to understand their usage patterns better to create these different distinct groups of personas of our users.
"But again, consumers don't come in a one-size-fits-all bracket. The challenge is to create this universal appeal and yet offer a personal approach to that experience, while also building an experience that is as close to certain personas in the region as possible."
Cordeiro added that advertising was also important to the user journey.
"We need to understand conversion rates of interest with our advertising spend and link all that information with the subscriber user journey. So, we need to understand which platforms they're subscribing to, which device they are subscribing through, or which specific ad struck the right nerve for them to subscribe, and what was the first thing the user searched for before they converted or after. As we gather more information about who is searching for what at which time, we can also start creating user journeys around exactly what those specific personas are looking for."
CDNs- Private, Public or Hybrid?
The discussion then moved to CDNs, their role in different markets and the right models for the region. Everyone agreed that a multi-CDN approach would be ideal but there were additional comments from each of the panellists.
Riz said he is a big supporter of software-defined CDNs, "where you are able to switch between the CDNs on the back-end, so it's not just based on technical metrics like quality, but also your cost".
He voted for a private CDN component within a multi-CDN portfolio, if the quality, cost and capacity demanded it.
In Lebanon, El Dahdaah advocated a hybrid approach.
"We are using multiple CDNs and ITWorksMe has several PoPs installed with different ISPs and IX. We're doing a mix because when there is a huge peak, the CDN with a PoP in the UAE, for example, will probably throw you back to a node in Europe because they are out of capacity in that region. In Lebanon right now, we're running five POPs, which allows us to bring the content easily to the audience in Lebanon and have a great quality of service for the audience there."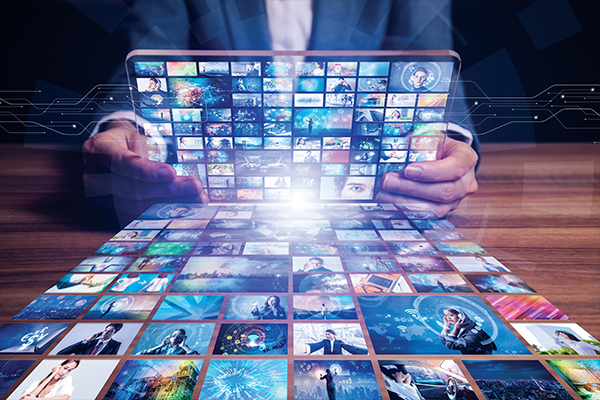 Riz commented at this point that a federation between the different CDNs is perhaps the future of the whole industry.
"If we can build a federation between the different CDN nodes, that could be good for the entire industry and also for the users. But it's not just a technical question. It is a commercial question and that's why it's difficult to crack," he said.
The panel concluded with Qureshi saying he was gunning for better churn predictions while also understanding what visuals would be more attractive to get customers to take action.
Riz called for a better understanding within organisations of the variable costs associated with OTT.
Cordeiro said customers may want to explore a combination of AVOD and SVOD models in the future while El Dahdaah advised companies to stay with an AVOD model if they did not have the budget or a good and regular flow of premium content.