A key aspect of online video streaming is the Quality of Experience (QoE), which is not governed by a single entity but has multiple influences. Adam Lewis tells us that peer-assisted video delivery is the key to consistently good QoE Online video streaming and consumption has become a global juggernaut, growing at rates that are […]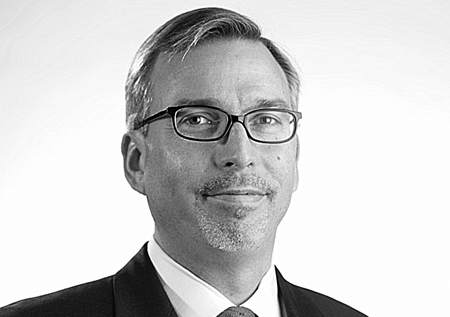 A key aspect of online video streaming is the Quality of Experience (QoE), which is not governed by a single entity but has multiple influences. Adam Lewis tells us that peer-assisted video delivery is the key to consistently good QoE
Online video streaming and consumption has become a global juggernaut, growing at rates that are consistently underestimated by even the most prescient analysts. It is quite simply the biggest digital traffic expansion in history. And while the technologies for creating and experiencing great streamed content continue to develop impressively, our ability to deliver it remains poor, if not broken. If online video streaming is going to deliver on its promise, consumers have to be confident that their viewing experience will be great. To achieve reliably high Quality of Experience (QoE), we need a delivery environment that supports a flawless experience every time.
The basic problem for effective delivery of over-the-top video – content on demand delivered via the internet – is that the path from the content supplier to the consumer is complex and not under the control of any single body. Professor of Communication Engineering Jonathan Pitts (Queen Mary University of London) offers a useful four-part breakdown of the delivery path: Home, Access (the broadband provider's local infrastructure), ISP (the provider's regional and national network) and Upstream (other network and content-provider infrastructure between the ISP and the content itself). In a report published in December 2015 for UK government communications authority Ofcom, Professor Pitts' company, Actual Experience, found that all four links in the delivery chain can and often do contribute to poor QoE.
"In order to understand the quality experienced by consumers, the entire digital supply chain must be considered," the report states. "Just to consider the effects from a single part not only distorts the overall evaluation of quality, but risks missing the areas that are making the biggest difference to consumers."
A huge number of companies are involved in each of these four parts of the delivery path, from manufacturers of the physical fabric to the cable companies whose bills we pay every month. Online video providers are in no better position than anyone else to control the performance and reach of the internet. In fact, one problem they face is as old as the internet itself. The protocol that underpins the web, IP, is designed to ensure simply that all packets of data reach their destination – that you receive the whole text of your email – and not that they be delivered in a specific order, never mind within the tightly determined time frame required for online video. Of course, the technical variables affecting QoE are not really of interest to the average consumer, especially when she hits the play button.
Still, to understand what OTT video providers can do to enhance QoE, we need some background. In general, video providers outsource to content delivery networks (CDNs). CDNs aim to maximise QoE by storing video content as close as possible to the consumer, in the form of edge servers. The more edge servers, the better the performance of the CDN. On the other hand, edge servers are very expensive to set up and run, requiring secure hardware, uninterruptible power supplies and cooled server environments. So a CDN has to make a complex commercial decision on how many edge servers to invest in, and where to site them. These decisions are always CAPEX-intensive.
There is now an exciting, innovative way of providing a very large number of edge servers without the associated costs: peer-assisted video delivery. A typical CDN design is one-to-many: content flows from a central hub, to edge servers, to consumers. In a peer-assisted system, end-user devices act as nodes in a vast, webbed network, sharing content with each other. Video content is divided into pieces and distributed across consumer devices. If you are viewing a movie, for instance, it will be assembled in your device as you watch it, but it will come from a large number of individual nodes.
The fine granularity of content servers means performance is consistently excellent. With every member of a service acting as an edge cache, video content bypasses the CDN's server infrastructure, travelling shorter distances and avoiding peak traffic slow-downs, thus ensuring a bufferless viewing experience. And the more customers a service has, of course, the more robust and resilient the peer network becomes.
Moreover, the management of video delivery itself can be decentralised. Each end-user device can determine which other nodes to fetch content from, using weighted criteria such as location, ISP performance and ping times. So the practicalities of routing individual connections are also peer-assisted, further reducing dependency on the wider internet.
From the video provider's perspective, peer-assisted delivery does not replace the CDN, but enhances it. When contracting with a CDN, video providers typically commit to a minimum amount of annual usage. Because the peer-to-peer network offloads traffic from the CDN – indeed, up to 95% of it – providers can do much more with their CDN allowance, including serving more customers and offering more content, all the while maintaining excellent QoE.
Not all peering is the same. A traditional peer-to-peer service relies exclusively on the peers to provide content to each other. A hybrid peering service has a more sophisticated architecture; it takes advantage of a provider's existing CDN servers as a fallback source in case there are no nodes with the requested content. This means that QoE remains reliably high even for newly released and rarely viewed content.
Peer-assisted delivery is also extremely flexible, potentially as effective for set-top boxes and handheld devices as it is for desktops. And nodes in the peer network can deliver data over mobile networks, though we have found it best to limit devices on mobile networks to receiving data. When in a Wi-Fi environment, though, handheld devices add to the network's resources, raising their peers' QoE.
Protecting intellectual property is a priority for OTT video providers. Peer-assisted delivery can comply with any existing digital rights management (DRM) scheme. While content is primarily protected by comprehensive DRM, slicing the data into multiple packages also increases security by ensuring that no individual user holds more than a small fraction of each programme. With the further possibility of encrypting internode traffic, the whole network can be made virtually impossible to intercept.
Although global demand for OTT video is growing at a staggering rate, poor delivery infrastructure threatens to undermine its future. No matter what their location or kind of device, viewers expect immediate, smooth playback. Peer-assisted delivery is a simple, powerful and extremely cost-effective solution to the problem of congested and sparse networks. It is the key to consistently excellent Quality of Experience.
Adam Lewis is CEO of Voddler Group.