With content owners exploring multiple distribution platforms, workflows are becoming increasingly fragmented and difficult to manage. This is where broadcasters will begin to witness the power of cloud-based solutions, says Jay Ganesan.
The media landscape in Asia has undergone a major transformation in recent years, with content owners embracing a more diversified approach to reach their audiences. While traditional broadcast still has a presence in the region, content owners are now exploring monetisation opportunities across an array of channels, spanning linear, long-form and short-form formats. This shift presents promising revenue streams for organisations of all sizes.
However, as the media supply chain expands, fragmented workflows and dispersed content repositories have emerged, resulting in significant costs and operational inefficiencies. Recognising the need to adapt, forward-thinking content partners are consolidating their archives and workflows into the cloud, ushering in a new era of cost savings, operational efficiencies and maximised returns.
This article will look at the evolving landscape of the media supply chain, highlighting the transition from traditional broadcast to a diverse ecosystem, and delve into how it has fragmented workflows and dispersed content repositories. It will then explore the advantages of migrating archives and workflows to the cloud, including how content owners can leverage cloud-based systems to manage and monetise their content across different formats, distribution mechanisms and monetisation models.
The rise of a diversified, fragmented media supply chain
Exploring monetisation opportunities across these channels has become crucial for media organisations to maximise their revenue streams. The relentless evolution of the attention economy has made it ever more essential for content creators to diversify their distribution efforts. Modern viewers – especially younger demographics, now a significant portion of the population in Asia – seek out content through a multitude of devices, formats and lengths. By diversifying their offerings, companies can reach a broader audience and tap into different consumer preferences, ultimately enhancing their financial prospects.
This change in consumer preferences, coupled with the technological advancements that have been made to meet them, have resulted in the adoption of various formats, including free ad-supported streaming TV (FAST), advertising video on demand (AVoD), subscription video on demand (SVoD) and social media, even as broadcast continues to be a dominant player in most Asian markets. However, the simultaneous production and distribution of content across these multiple, diverse platforms has led to fragmented workflows, resulting in poor operational efficiencies and cost management.
To meet the demand, content creators face increasing pressure to coordinate and manage content across these various platforms. By selecting multiple technology partners and as a result disparate operational workflows to address various aspects of this diversified media supply chain – whether it's channel creation, asset storage, monetisation, distribution or others – content creators can face further complexities such as resource allocation, making them slow to try out new formats given the additional investment required.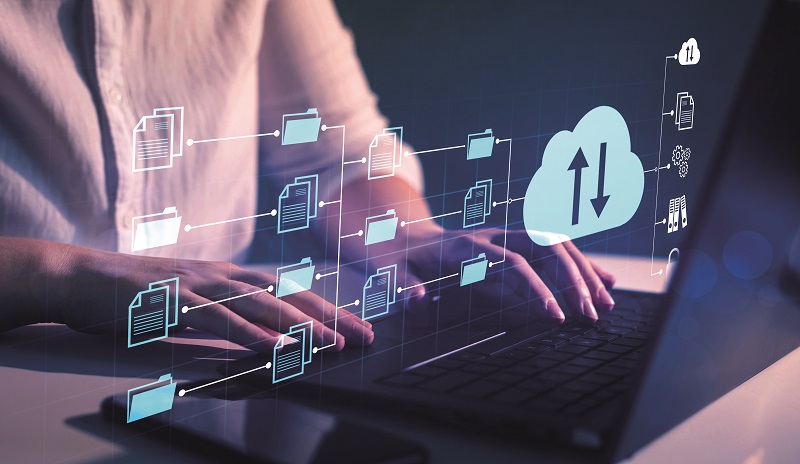 Moreover, duplicated content is another inherent risk of operating in a diversified media supply chain. Duplicating content across different platforms not only consumes additional resources but also diminishes the overall experience for the operations staff and in some cases the subscribers, due to workflow inconsistencies. Combined with fragmented workflows, these issues make it difficult to maintain content quality, accurately track performance metrics and execute targeted marketing strategies, thereby hindering optimal revenue generation.
Further complicating these matters is the need to localise content throughout Asia, where cultural diversity, language variations, various speeds of technological adoption and regulatory compliance all pose significant challenges. Tasks such as regionalising content libraries, providing subtitles and dubbing, adapting content to fit certain device requirements, and ensuring consumer protection and data privacy are more difficult when media supply chains are inefficient.
Advantages of cloud-based workflows, and how they maximise returns
In response to the challenges posed by the diversified media supply chain, forward-thinking content partners are turning to cloud-based solutions as a streamlined approach to content management and distribution. These solutions play a crucial role in consolidating archives and workflows by providing a centralised and scalable platform for managing and organising content.
Cloud-based workflows greatly maximise returns for several reasons. The cloud leverages the power of remote servers and internet connectivity to store, process and distribute data, eliminating the need for on-premises infrastructure. By using cloud-based workflows, organisations can streamline their operations, reduce reliance on physical storage and improve accessibility. And with data copied over multiple 'pools' or servers, content creators significantly improve the resiliency of their media supply chain, allowing them to recover almost immediately if software should fail or data be lost in one location.
Cloud migration also offers significant cost savings and scalability benefits for businesses, especially small enterprises, for whom the operating expenses, duplicated archives and workflows can be hugely costly. The cloud enables them to scale almost infinitely by sending data off-site for storage, backup and archiving. By moving operations to the cloud, they can eliminate the up-front costs of purchasing and maintaining hardware infrastructure; instead, they only pay for the resources and services they need and use.
Moreover, cloud-based workflows enable enhanced collaboration, content discovery and distribution through centralised repositories. With content stored in a cloud-based environment, teams can collaborate in real time, accessing and editing files from anywhere, anytime, on virtually any device. Centralised repositories facilitate easy content discovery, enabling users to search for and retrieve assets quickly. Additionally, the cloud offers robust distribution capabilities, allowing organisations to deliver content seamlessly to multiple channels and platforms in a variety of formats. It is also much easier to use the advancements in AI and machine learning that are natively available on the cloud for localisation, promo creation, etc. This streamlines workflows, eliminates version control issues and fosters efficient teamwork.
Overall, cloud-based workflows allow organisations to optimise their content for various platforms, ensuring compatibility and compliance. This automated process saves time and resources while maximising the reach and impact of the content. Additionally, with the valuable data, insights and analytics that only the cloud can gather, they can better understand audience preferences and behaviours, enabling them to target specific segments and deliver personalised content experiences. This cloud-based, data-driven approach empowers organisations to optimise their content strategies, identify new revenue streams and maximise return on content investment.
Considerations for transitioning to the cloud
In setting a cloud migration strategy, it's crucial to select the right cloud service provider and solutions partner. To ensure a successful transition, content creators should choose a partner that understands the end-to-end value chain of their organisation's content operations – content management, storage, security, scalability, compliance – to transform the entire Make, Move and Monetise value chain. A knowledgeable and experienced partner provides guidance, support and tailored solutions that align with specific needs and business objectives.
Additionally, selecting a provider with a comprehensive, end-to-end cloud-based workflow solution further reduces fragmentation by consolidating all processes within one technology suite. It should also be able to help identify, anticipate and mitigate potential challenges, including data security and privacy concerns, compatibility issues with existing systems, potential downtime during the migration process, and data transfer and backup procedures.
Finally, content creators should also understand the true costs of running on-premises infrastructure, rather than just the cost of the hardware or software purchase. This evaluation should include factors such as hardware and software maintenance expenses, scalability limitations, energy consumption, security upgrades and staffing requirements. Comparing these costs with the pricing models offered by cloud service providers will help determine the cost savings and benefits of transitioning to the cloud.
Conclusion
Today's diversified media supply chain is a double-edged sword. While it has opened new avenues of revenue generation for content owners, it has also hampered overall efficiency and profitability with fragmented workflows and dispersed content repositories for content owners who are not proactively unifying their content operations. The biggest cost for many of these content partners is the opportunity cost, given their inability to nimbly try out new formats. By embracing cloud-based systems, content partners can consolidate their archives, streamline workflows and unlock the full potential of the diversified media landscape. The transition to the cloud enables cost savings, operational efficiencies and the ability to manage multiple workflows, maximising returns across different content formats, distribution mechanisms and monetisation models. Embracing this paradigm shift will empower content owners to thrive in a dynamic and ever-expanding media ecosystem.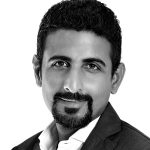 Jay Ganesan is the Senior Vice President of Sales for APAC at Amagi.