Abu Dhabi Media recently worked with Deutsche Telekom to deliver its first OTT offering to viewers in the region. Isam Al Jammal, who heads Digital Services at ADM, and Karim El-Khazen from Deutsche Telekom, share exclusive details about the project with Vijaya Cherian Abu Dhabi Media has made quiet inroads into the OTT space by […]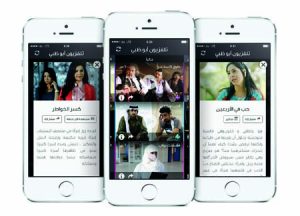 Abu Dhabi Media recently worked with Deutsche Telekom to deliver its first OTT offering to viewers in the region. Isam Al Jammal, who heads Digital Services at ADM, and Karim El-Khazen from Deutsche Telekom, share exclusive details about the project with Vijaya Cherian
Abu Dhabi Media has made quiet inroads into the OTT space by streaming its ten HD channels and two SD channels online and offering a catch-up video on demand (VOD) service through the ADTV.ae website, as well as through its ADTV Now and AD Sports Live apps. The state broadcaster partnered with Deutsche Telekom to deliver this project last year, and the service is now available on both iOS and Android platforms.
"The primary objective of this project was to make ADTV content available to customers on their smart devices. ADM was looking to deliver live streaming for its 12 channels and catch-up VOD for its website and apps," comments Isam Al Jammal, Head of Digital Services at Abu Dhabi Media.
Besides enabling worldwide OTT distribution of live channels and VOD content on multiple screens in HD quality, such an objective entails that the service include satellite downlink for channel acquisition as well as geoblocking for rights management control, with token and domain authentication services to secure the rich media and proprietary content.
"Abu Dhabi Media needed support with the global delivery of its live content that would ensure reliable connectivity to a variety of terminals in HD quality from one single provider. It also wanted the ability to record live content and provide it as VOD catch-up in real time," explains Karim El-Khazen, Vice President, Business Development and Innovation (BDI) at Deutsche Telekom.
"Deutsche Telekom BDI was able to meet the customer's requirements by providing LiveStream Perform based on Octoshape technology, complemented by the acquisition, encoding, ingestion, delivery and storage of the content."
The deployment of the LiveStream Perform solution involved the following workflow:
• Acquisition of Abu Dhabi Media's channels through a professional satellite downlink provided from two redundant locations
• Encoding of all the channels with different profiles for adaptive bit rate (ABR) and multi-device support, including HD for most devices to support requirements for multiscreen HD quality
• Recording and preparation of content for VOD based on EPG information, cleaning of ads from the linear content, storage of content and online provisioning of content after a few minutes, making content available for ADM customers if they miss it live
• Geoblocking to ensure content reaches only according to ADM's preferences and rights management
• Token and domain authentication to secure the content and ensure compliance with local requirements
• DVR functionality on linear channels, with playback up to six hours enabling end users to rewind linear TV according to their preferences
• Picture-in-picture on linear channels to allow end users to simultaneously watch several channels on the same screen so they do not miss any content they would like to watch
One of the big concerns that Abu Dhabi Media's Digital team had was that the incorporation of an OTT service might have an impact on its traditional workflow. This project, however, is cloud-based and required no integration with the state broadcaster's existing systems.
"Providing this service traditionally would have required changes to any broadcaster's workflow and would have been subject to connectivity limitations," clarifies ADM's Al Jammal.
"Deutsche Telecom BDI's approach to the project did not require any changes to the broadcast workflow. With their UDP Multicast technology, they were able to deliver higher quality streaming to clients with limited connectivity as well. DT BDI also provided standard delivery of feeds for mobile web use. As for catch-up operations, Deutsche Telekom BDI provided a service to record programmes and make them available as VOD assets via our CDN partner Limelight, making programmes available as clean, ad-free catch-up assets in a very short time after airing them."
Since the launch of this project late last year, ADM has had more than 10,000 assets, daily programming and TV series made available on its catch-up service. In fact, the UAE League was made available to its viewers over the web and apps.
"The reception was great, and higher than anticipated. On the three FTA channels where the stream was available, we had more than 400,000 live views via the sport app over Q4 2014," claims Al Jammal. In addition, Deutsche Telekom provided ADM with remote support for all its requirements.
El-Khazen is also proud of the fact that the solution implementation, from conception to service launch, took only two months.
"Our biggest challenges were the tight time frame and service localisation. In addition, special attention was needed for the development of processes to remove advertisements within live TV and making a catch-up TV service available in real time," he says.
He sees this project as a real-life example of how a cloud-based, high-quality OTT service can be more quickly deployed, while offering global reach, than any other content delivery technology presently on the market.
"The LiveStream Perform solution enables the worldwide online playback from Admedia.ae of its sports-, news- and drama-based content on multiple screens. Abu Dhabi Media is leveraging the acceleration technologies of LiveStream Perform for both live and on-demand streaming of content from ADM's channels."
The Middle East broadcasting market is, no doubt, a challenging environment for most international players, but the last few years have seen a paradigm shift in the market.
"There is an increased understanding that the digital value chain is made up of the assets, attributes and capabilities of multiple companies," El-Khazen explains.
This project is Abu Dhabi Media's first entry into the OTT space. As Al Jammal says, the next objective for the state broadcaster is "to create even better experiences on its apps and web".