Content acquisition experts have a tough job ahead of them, between balancing budgets and securing a continuous stream of content that keeps their subscribers on the platform. At the MENA OTT Conference, we explored the content acquisition journey with popular MENA streamers to learn some of the tricks of the trade.
If the consumer is king, content is the kingdom. The panel on content acquisition convened virtually at the second annual MENA OTT Conference last month to discuss the ins and outs of this kingdom in the streaming world. The panel was moderated by Nick Grande, CEO of mena.tv; he was joined by Nadim Dada, VP of Content Acquisition, StarzPlay; Genevieve South, Director of VOD, Discovery Communications; and Luke Beermann, GM of Content, Intigral (STC).
Incidentally, StarzPlay, Intigral and Discovery are all partners in MENA. StarzPlay and Intigral have a long-standing relationship, while Discovery+ entered the region in January 2021 via StarzPlay and struck a deal with Intigral's Jawwy TV to host channels like Fatafeat in Saudi Arabia, Kuwait and Bahrain.
After short introductions explaining their partnerships and office moves, the discussion moved to content strategies. South explained: "Discovery+ Originals are the first pillar of the D+ product. The next big component is our key franchises: familiar titles from our linear portfolios. We also have Arabic Original Fatafeat content that we use on Discovery+ in MENA. Finally, we host a huge library of content verticals and collections. Those are the four key elements."
"What we are seeing is that the same content is working in MENA as globally. Our biggest workhorse is 90 Day Fiancé, which is driving both engagement and subscriber acquisitions. In terms of genres, we see true crime as the biggest driver. Again, this is in line with what we are seeing globally."
She commented that the aim is to continue with this strategy. Discovery understands the value of local production within the OTT space and would like to introduce more locally produced titles that work well in other regions.
"We recently commissioned Say Yes to the Dress Arabia in partnership with StarzPlay. Filming started in September, and it's got all the credentials to be a standout hit. I can safely say this is the start of more local productions for us in the region."
This content transfer is not unilateral. Where more global shows and movies have been gracing screens in MENA for a few years now, the demand for Arab content worldwide has been on the rise all the same. South shared: "We look at regions where there might be a high expat community, a population that is interested in Arabic content. We are always trying to reuse that content and make it work for other regions where it's relevant."
Speaking of new shows, Dada said StarzPlay has great expectations for its new Pakistani release.
"Karachi Division (Gangsters of Karachi) is a StarzPlay Original coming from our partners in Pakistan, where we have an office. We have adjusted it for the region by releasing a dubbed version. We want to see user feedback and people's interest in general."
But how do these content experts pick what works for a region as heterogenous and complex as MENA?
Dada says all decisions are based on data.
"With respect to Say Yes to the Dress Arabia, for instance, we looked at the consumption numbers of the series which had made sense before. The other aspect was, in any region – whether UAE, GCC or any of the Levant countries – the availability of bridal shops that are willing to get involved, the willingness of the brides to jump onboard. We had data to back up the fact that there would be interest from our subscriber base, so for us it was an easy decision."
The show, which has had a strong 19-season run in its American rendition, will be developed in Arabic for the MENA region by Discovery for StarzPlay and will likely hit the screens in early 2022.
Beermann spelled out Jawwy TV's plans. "We have a production department here. We have a team of executives in charge of production, script readers, production designers who manage our commissioning efforts – which is part of the Jawwy TV branded area, also on air on our linear line extension."
He lauded these partnerships, which allow tried and tested formats to be reinvigorated for new territories.
"I will be deeply surprised if we don't start with the Discovery super series formats. They come with a bible – a built-in recognition, demand and expertise. I remember when I first got to MENA, I asked a very senior guy why he licensed formats, why he wasn't just inspired by them. He said because when he licensed formats, he took all the excuses away from his team to get it right."
"Two of the things that made a turn for us were Turkish content and anime. Saudi Arabia is heavily into anime, but we haven't seen any platforms really dig heavier into that or expand their library" – Nadim Dada, VP of Content Acquisition, StarzPlay
The discussion had its share of OTT 101 moments, with Beermann teaching the listeners a little something about 'vMVPDs' such as Jawwy.
"In the old days, we used to call it multichannel TV. They came up with an acronym, multichannel programming distribution. And when you put a small v in front of it, it means you use streaming as the means of distribution. This allows you to do things that you cannot do with DTH or with the traditional (DOCSIS) cable or IPTV."
How does this play into Jawwy TV's content propositions?
"We made a conscious decision in 2017, when we sold the strategy to the group, not to be in the pure-play SVOD business. This allows us to offer a much broader spectrum of programming, to leverage the substantial brands and demand for brands like Starz, OSN and Discovery. The reason we are in the owned and operated business/VOD area channel is for differentiation. We license exclusive (primarily) window one movies, but also series and non-exclusive library content. We have a mix of volume and quality, of genre and category, to give substance to the window one original movie and original programming, and our own production/ commissioned production."
And this is where cross-platform partnerships play a vital role.
"For me, original is branding. In Discovery's case, they commission content and have enough human resources to manage those commissions. They are deeply involved in the productions. Other companies license content exclusively for a sufficient period of time to establish perceived ownership among viewers, and they stamp it with an original brand. And it's very effective. That's what we do."
Beermann offered some insights into Jawwy TV's "macro programming model".
"We want to own and operate a particular strand of programming that will be the exclusive marketing tent poles of the platform. StarzPlay just leased in August to do an exclusive series called Heels. Through their regular pipeline from Lionsgate, they have a regular flow of day and date originals from Starz Encore in the US. But they are Starz Originals, not Jawwy Originals. As an aggregator, we promote them as a Starz Original. We have a small but strong inventory of programmes that are exclusive to Jawwy TV that we use to differentiate the Jawwy TV position. StarzPlay and Discovery and the rest are marketing tent poles to drive the differentiation, consideration, subscription acquisition and retention."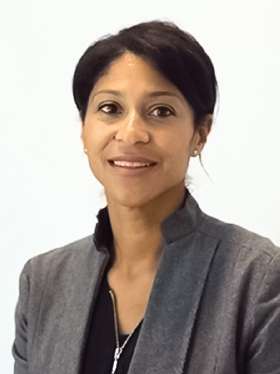 The trick, he says, is to drive engagement through established content, which sets the ball rolling for other aspects of the OTT operation. "Once we get them in the tent, they see everything."
Even the most basic content decisions, however, are based on consumer data. Dada provided a view of how programming pans out on the ground.
"Most of the feedback that I give here is based on consumer data. For us, what makes a lot of sense and gets really high consumption from the majority of our subscription base is always the new series, which air at the same time as the US. We have a lot of partnerships that allow us to do that, for example Billions and the upcoming new season of Dexter through our output deal with Showtime."
Starzplay data also shows that viewers love evergreen comedy box sets such as The Office and Big Bang Theory.
Dada continued: "Two of the things that made a turn for us were Turkish content and anime. Saudi Arabia is heavily into anime, but we haven't seen any platforms really dig heavier into that or expand their library, at least not for the top ten worldwide anime series. We started with a low volume. We saw considerable engagement and started growing that part of our library."
He added that the streaming service is continuously experimenting and testing. They are currently looking into Spanish and Latin American content, though he confesses it's been hit and miss with some others, like Russian and Korean content.
What are the conditions for such a test run, and how does one factor in the economics of such an investment?
Dada simply says: "Try and buy."
"We try the content for a short period of time to understand how the content performs on the platform. If the content does not perform well, we take a short licence for it. If it does perform, then we expand the relationship. This way, we mitigate the risk as much as possible," he said, adding that alongside this, StarzPlay makes extensive marketing commitments for each new release.
The discussion then moved to tailoring global products for regional audiences, given that dubbing is prohibitively expensive, and whether that is a deterrent to investing in the market.
"Not for MENA," said South.
"For me, original is branding. In Discovery's case, they commission content and have enough human resources to manage those commissions" – Genevieve South, Director of VOD, Discovery Communications
"After so many years in the business, localisation and language are a key part of the operations at Discovery. All of that is factored in, with any kind of production/commissioning costs as well. Maybe for some of our smaller regions, it can be an issue. Maybe where we factored in a localisation budget and our consumers there only want their specific language – not only on the programmes but also on the title treatment – it can be a consideration, but not for MENA."
The challenge with dubbing, Beermann observed, is when the content is not originally in English. This complicates the problem because there are several Arabic dialects to consider.
"The challenge is what do we do with programming that is not originally in Arabic or English. Turkish, Spanish telenovelas, which were introduced long before Turkish soaps, at the beginning of satellite TV in MENA. They were dubbed largely because people who were distributing it were also in the version distribution business. Comedy, we would dub in the Egyptian dialect because that's the expectation. That is where comedy is produced. Arabic costume drama, we would dub in Syrian because it's a Bedouin language and that's the expectation of the viewer. There's a method."
Asked which dialects work, Beermann suggested that the focus needs to shift to a different consideration in this era of digital viewership.
"I think it's time to take a really hard look at whether the preference for non-English scripted drama on TV, or on streaming services that you may watch on a variety of different screen sizes, is for dubbing or subtitling."
Dada said StarzPlay does closed captioning and subtitling for all of its content. While dubbing is primarily for foreign language content from Turkey, Japan and so on, they leave the choice of language to the user.
"We also offer the user the ability to listen to the original audio. That's quite heavily used on Japanese anime. We have dubbed series in Arabic, like Naruto, but we have not seen users lean into the dub. They choose the original audio with subtitles. Preferences change if you give the users the option to choose."
What does this mean in economic terms for MENA's global content evolution? Dada illustrated how StarzPlay overcame the cost hurdle when it comes to dubbing: by fostering what may become a new industry practice.
"In the last couple of years, dubbing rates have been in the higher figures. A lot of the assets that we have, anime or Turkish, involve a lot of volume. Working with the same dubbing and subtitling agencies tends to be challenging, because everyone is benchmarking numbers against each other; they are all a tight circle. We have stepped back from that circle. We work with up-and-coming companies who have affordable rates but are using the same voice talent. As a business, it needs to make financial sense for us."
Will linear TV survive the onslaught of video on demand? There was a healthy debate around this question, with Beermann favouring linear and Dada claiming he hadn't watched a TV channel in three years.
Beermann maintained: "We find that linear TV is much more likely to be viewed on a large screen than on a small screen. So when we added smart TVs to our available devices, linear viewing doubled. We're growing the size of the market."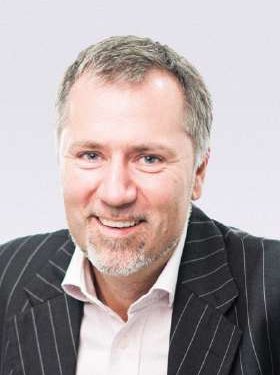 Dada countered by saying that users are more preoccupied with choice. "The user can watch a linear channel on TV, same as a streaming service on TV. The user's preference in terms of size or screen is not going to change based on how the content is delivered. What is changing is whether the user wants a planner to tell him what to watch, which is your linear channel, or whether the user wants to make that decision her/himself. And for me, I believe that's where the shift is happening."
South proved to be the balancing act, stating that both panellists were right.
"It's a subjective choice going forward. We will always have both of the options available, and there will be a personal choice: would you want to navigate and find your own content at the time that suits you, or you have three hours and want to be fed whatever is on schedule on the linear feed. I don't think linear TV is dying. Our linear business is still very important to us. I think it is going to be how the proportions are shared going forward."
Beermann found support in the audience when he agreed that machine learning and big data-enabled VOD platforms don't necessarily allow viewer autonomy – rather, they only create an impression of it.
"Let me describe the smart Netflix subscriber. They subscribe for the first month of each quarter of the year. And then they disconnect. They watch everything they want in thirty days. And they come back two months later."
Dada gave in to this argument and agreed that we are yet to witness the perfect platform.
"We made a conscious decision in 2017, when we sold the strategy to the group, not to be in the pure play SVOD business. This allows us to offer a much broader spectrum of programming" – Luke Beermann, GM of Content, Intigral (STC)
The audience welcomed another lesson in OTT 101 from Beermann, this time on the topic of curation.
"The point of curation is to manage the publication of your inventory and market it smartly. This is why weekly publishing works. They publish day and date with a linear schedule in one place, because they want to mitigate the piracy inherent in the gap between the linear broadcast and when you publish in VOD somewhere else, or when you schedule in a linear channel in a distinct market. You are also building appointment viewing. The reason that you sit and scroll and realise, 'Oh, I wasted 45 minutes looking at posters on Netflix,' is because you are there. They got you there in the first place. It's important how you do that."
Grande concluded the panel by underlining the promising future of OTT for MENA and for the world.
"All this is opening up MENA to more producers. At the same time, one hopes that this will be true for Arabic producers internationally. Like D+, who are in partnership with Jawwy, with StarzPlay, are getting things out there, selling it to the US, to France, big Arabic-speaking populations. But then ultimately into English and so on. This is what I am hoping."