With OTT having moved into mainstream entertainment and fewer people watching linear channels, broadcasters' models and strategies must adapt to fit ever-changing interests. The IP Studios Future of Sports Broadcasting Summit, hosted by BroadcastPro ME, saw discussions on how to keep pace.
Karim Saade, Director of Marketing at Jawwy TV and Dawri Plus, Intigral, moderated the keynote session exploring the sports broadcasting climate, focusing on understanding emerging business models within the region. Danny Bates, StarzPlay co-founder and CCO; Malek Doughan, Marketing and Commercial Affairs Director at UAE Pro League; Mohamad Yehya, IP Studios Founding Director; and Peter Einstein, Extreme Sports Channel CCO, discussed the latest trends in OTT streaming, broadcasters' business models, the progression of piracy and strategies to attract younger generations.
Transitioning to offer OTT alongside linear
A prominent change in the last decade has been the shift in focus from linear channels to OTT and streaming. Saade cited a Grabyo study wherein 79% of respondents were willing to watch sports exclusively on streaming platforms. He also pointed out that such an increase in uptake of digital services has the Covid-19 pandemic to thank. With that in mind, he asked: Is traditional pay-TV sports dead?
This rise in OTT streaming has benefited operators and consumers because the cost structure has changed, said Bates. "You no longer need a satellite box, a satellite installation or dish cabling. The capital investment for players has changed."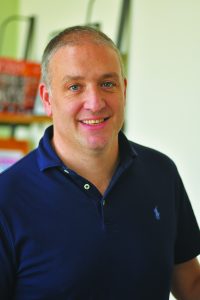 Similarly, consumers benefit because they can choose different payment methods based on how much they wish to watch, whether it be a single game, a season pass or a tournament; they can also choose the frequency of payment. "This makes it much more flexible for the end consumer to access sports content without making long-term, expensive commitments; it's a big benefit for them in terms of experience and pricing," Bates added.
OTT streaming has also influenced the production of sports broadcasting, mainly its technology and content elements. 5G is gradually penetrating the market, with companies looking to invest in and build on it not only for the benefit of transmission and streaming, but also to reduce operational structure of coverage. Secondly, beyond traditional viewing of sports, fans are looking for more ways to connect with athletes and get behind-the-scenes access.
"The key word right now is interactivity. Fans need some interactive solutions, which streamers are offering," said Yehya. "People are moving to OTT primarily because of the convenience and the interactivity. There is a big shift, and this shift will continue in the next couple of years."
One such offering is the continued growth of gambling. "The latest report released by the American Gambling Association shows that revenues from sports betting have increased 127% over the last year, with 60% of bettors using online and social media services."
The UAE Pro League has also capitalised on the shift to OTT after noting a global interest in its content. Upon receiving hundreds of millions of views globally, the league now creates smaller packages of content for distribution outside the UAE. The packaging of content into smaller/narrower sub-licensing rights has enabled UAE Pro League to gain traction with international licensees and extend its global reach accordingly.
"These views show that there is a need for content to be distributed on streaming platforms. There's more engagement and more utilisation. We're looking at diversifying our product offering and are constantly exploring alternative distribution methods," said Doughan.
Amidst this rise in OTT streaming, the speakers maintained that linear channels are not coming to the end of their shelf life. "I don't think pay-TV is dead," said Bates.
In fact, Extreme Sports Channel is an example of a media entity that uses linear channels and alternative distribution methods in tandem to promote viewership. The channel targets those between 16 and 34 years of age, 50% of whom do not watch traditional television at all, according to Einstein. So the company shifted its objective to deliver content to viewers everywhere on any device at any time, whether via social media or global streamers.
Einstein highlighted that adapting content to the format in which it will be viewed is key: "You need to present content depending on what distribution method you are using – a global streaming platform can have a mix of long- and short-form content; social media content is largely delivered in bits and bytes by taking exciting moments from content you already have. You need to curate content in different ways. We generate viewers through linear television and engagement through digital – social media and web – in order to build our business."
The impact of piracy
Alongside the rise of OTT, broadcasters and streamers have battled piracy. Asked whether there has been progress on this front, Bates said he saw none. StarzPlay was most recently victim to piracy during the Cricket World Cup in October, he pointed out. With its telco carrier partners, StarzPlay developed its app to make the tournament very accessible and priced it at AED 5 after noting the South Asian demographic's recharge rate and price point for a daily product. However, for the India-Pakistan match on October 24, six of the top ten ranked apps on the iOS and Android app stores were pirate-related.
Bates believes rights holders are also at a disadvantage and must strive to protect content: "Rights holders have a huge responsibility here to support the distributor. Ultimately, it's in their interest. The monetisation model is changing – people are getting more realistic about returns on investment. Unless rights holders can help protect their content, it impacts what we're able to turn around and what value we can give back to them in the rights cycle."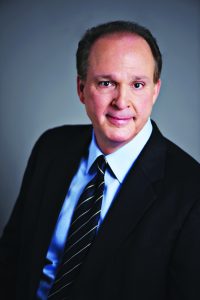 As a rights owner, Doughan explained how piracy directly impacts business and is detrimental to all parties involved: "Ultimately, the engagement we have with broadcasters is based on commercial agreements and broadcasters themselves want to get advertising and sponsorships. The fact that they don't have control over the feed itself puts them in a position where they cannot attract such deals, which, in turn impacts their appetite to invest more in our product."
Emerging business models
Mining consumer data and attracting viewers through a clear marketing funnel is an important part of the business model, said Doughan. At UAE Pro League, the system is to "recruit, retain and reward" viewers. Recruitment entails raising brand awareness and telling customers about the product; retention comes when viewers are given an experience, whether on social media or on TV; reward is the return for their loyalty upon retention. "The more time they spend interacting with your product, the more there should be some value for that."
Understanding the size of each sport's fan base is also key to the business model, said Yehya. "Reading the proper data will help us monetise and create a proper strategy for each game. Such data attracts advertisers and sponsors. In addition, the data can influence decisions about streaming elements, such as which type of technology and direct messaging to use."
At IP Studios ME, the new focus is on blockchain technology and how owners can use it effectively to increase customer loyalty. "We're trying to invest more to understand how blockchain technology can help intellectual property owners monetise their product and content, which in turn will also help them create a loyal fanbase. We'll help provide them with not just making a return on investment, but also helping them attract more fans to the stadium or virtually," said Yehya.
Maximising return on investment is at the forefront of all StarzPlay's models, chipped in Bates. "What we appreciate so much about sports is its organic reach and impact. When we look at our KPIs and the impact it has on things like our cost-per-acquisition, it can be one-third of the cost to acquire a customer to our platform on sport versus entertainment."
He claimed StarzPlay had great success by raising brand awareness. During its broadcast of the football World Cup, the Egyptian market blossomed beyond any brand activity it could have implemented. Through inviting such customers to watch its sports broadcasts, StarzPlay achieves its underlying goal to increase its subscriber base. "The question is how can we take sports customers and expose them to our entertainment content and get them to buy our other products, and increase the lifetime value of that subscriber?"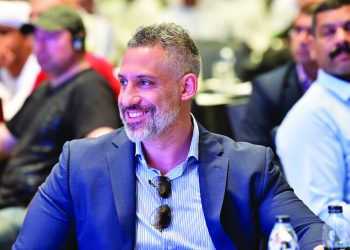 Extreme Sports Channel attracts viewers by providing an "evergreen" flow of content for viewers to watch at any time, including snowboarding, surfing, skateboarding and mountain biking, and layering coverage of tentpole events such as X-Games over this.
"We cannot run half-hour shows on web and social, so we look to take the best moments from these shows. We create short, exciting five- to ten-minute segments to gain engagement and bring people back to our website, our OTT streaming service, Extreme Plus, or any one of our linear channels within the region," said Einstein.
The company also engages with fans by introducing user-generated content. In collaboration with a company called You Rip, Extreme Sports Channel receives large volumes of such content, including women's skateboarding, which has grown its demographic from mostly male to increasingly female.
Attracting Gen Z and future generations
With the rise of OTT and streaming comes the challenge of attracting viewers to stadiums. People used to be more willing to watch games in person, but the pandemic hit stadium attendances hard across the globe. Doughan said the UAE Pro League is making more efforts to attract people, and he anticipates technical modifications to content creation. "Perhaps not within our lifetime, but there will be a lot of changes – the number of cameras, giving viewers the choice to watch a game from a single camera or giving them the ability to pick which perspective they want to watch the match from."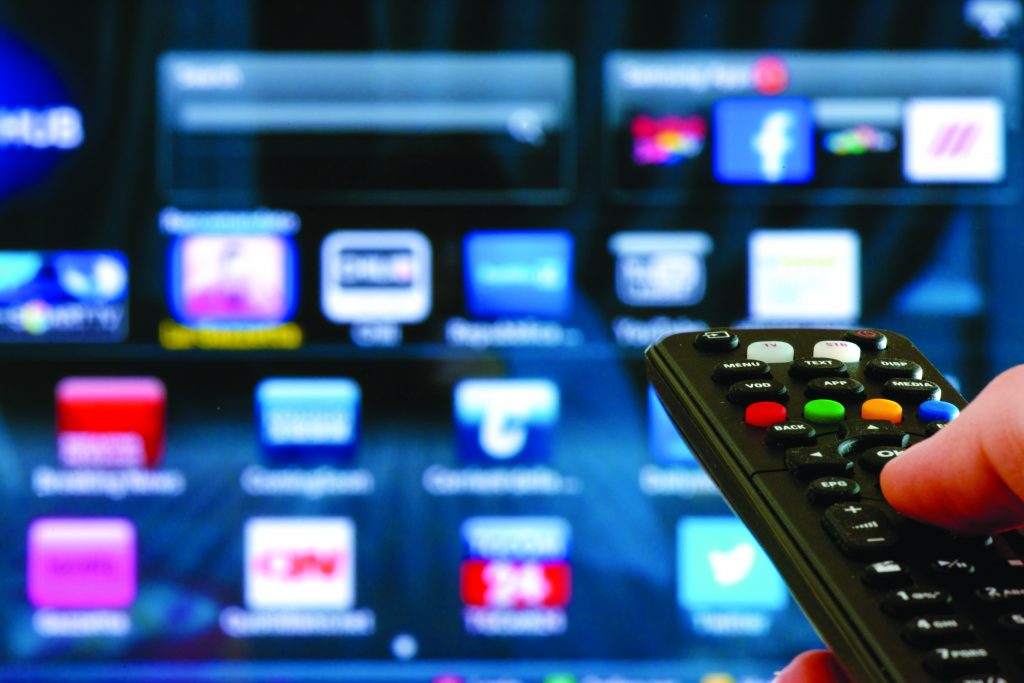 With the increased popularity of blockchain, as previously noted by Yehya, the UAE Pro League is targeting the creation of fan tokens and NFTs to engage with a newer audience and give viewers the opportunity to become investors. "This is a way for us to give them an immediate return on the time they spend engaging with us. The creation of once-in-a-lifetime NFTs that can only be acquired through consumption of content, whether it's through the OTT platform or various distribution methods, can lead you to a whole new plethora of fans," said Doughan.
The Pro League has also already begun attracting younger generations through gamification, having recently held fantasy football games alongside matches.
Other large sports brands and federations have also noted growth in their fanbases thanks to video games, said Bates. For instance, viewers who played NBA or FIFA when they were younger have been driven to watch the actual leagues, even though they might not have been a fan of the sport itself, but of the video game. Ultimately, this grows the fan base. "It's just how people engage with it at different stages of their lifecycle; it's an evolution," said Bates.
Integration of entertainment
The future of sports broadcasting will see consumers seeking a return on investment. "We will see a continued fragmentation of rights – sharing of rights – so people can get a return on the investment," said Bates. "The evolution in the world of OTT entertainment is coming into the world of OTT sports."
To achieve and maintain fan engagement, interactivity is integral to attracting and retaining future generations. Yehya pointed out that this would be particularly beneficial to integrate into highlights, as sports fans repeatedly show interest in replays. "We are seeing huge engagement from fans watching replays of highlights. If we can add some interactivity to the highlights, it would attract more and more fans. To attract Gen Z fans, adding entertainment to any sports event is the key."
At Extreme Sports Channel, Einstein is eager to watch the world of VR in sports take off. He anticipates further growth over the next five to ten years. "You can get data about the players and pick up little tidbits of interviews as though you were sitting there. To be able to have that experience of not being there, but still being there in a stadium in your seat and able to interact with the game because you're in a virtual world, is the most exciting thing I see coming out of sport in the future," he concluded.