Etisalat's Hello Business program is a set of comprehensive initiatives by Etisalat to ease the set-up and growth challenges of SMBs in the country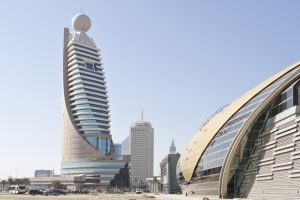 Etisalat has announced the launch of its Hello Business programme, enabling small and medium businesses (SMBs) to set up in the UAE.
This programme includes many benefits among the following:
Value-for-money offerings for mobile and office products and services for new businesses in the UAE
A personalized visit by a trained and authorized Etisalat representative to the customer premise within 24 hours
An information kit to enable the businesses to set up their operations faster, more efficiently
24x7x365 access to Etisalat's state-of-the-art SMB dedicated call centre – 800 5800
A welcome call to ensure hassle free subscription to Etisalat's SMB services
Special invitations to our exclusive networking events and training seminars
Exposure to Etisalat's key media partners to promote business
Access to Etisalat's dynamic Business Online Portal, free of charge, to help businesses manage, order, track and pay anytime anywhere
Etisalat's Chief Business Officer, Salvador Anglada, said, "Industry reports estimate more than 100,000 new businesses to set up shop in the UAE over the next three years. Initiatives such as the World Expo 2020 in Dubai will further drive substantial development of the country's SME segment. To meet the needs of the nation's burgeoning SME sector, Etisalat is committed to equipping and empowering businesses with the necessary IT and telecom tools, solutions and knowhow. We, at Etisalat, believe that SMBs are a primary engine of growth for the UAE economy, and are committed to enable the Government's vision of making the UAE the business hub of choice globally."
SMBs are critical to delivering growth, driving innovation and creating employment. In the UAE, SMBs account for 92% of all firms. UAE small and medium firms account for 86% of the workforce and contribute around 60% to the GDP generated in the UAE economy, according to the UAE Ministry of Finance.
For new businesses, particularly start-ups, an always-on communications network, 24×7 expert support and competitively priced services and solutions are critical to business performance and growth. Etisalat's Hello Business program is a set of comprehensive initiatives by Etisalat to ease the set-up and growth challenges of SMBs in the country.
John Lincoln, Senior Vice President – Small and Medium Businesses, Etisalat, added, "Any new business undergoes major challenges and issues related to financing, resource hiring, location selection and so on. Our new program is one way of helping businesses focus on their core competencies, not having to worry about their telecommunications or business solution needs.
"Not only do our propositions offer the best value for money in the market, but are also designed to meet the unique needs of the SMBs and start-ups. We believe that the combination of convenience, removing complexities and providing the best-in-value offerings is another way that we help businesses grow in the UAE. We are upbeat about welcoming new businesses to the UAE and would like to say "Hello" to anyone seeking an IT and telecoms partner-of-choice for meeting their business needs," concludes Lincoln.